Houston Environmental News Update November 11, 2020
America Recycles Day #BeRecycled, Recycle Right H-Town, Wild About Houston, Texas Energy Summit, Galas, Bolivar Coastal Cleanup, America Recycles Day, Climate Change Trade-Offs, Post-Election Debrief, Green Jobs, and more
Individual recycling action and behavior are themes of this year's America Recycles Day®, a Keep America Beautiful® national program and the only nationally-recognized day dedicated to promoting and celebrating recycling in the United States. In its 23rd year, America Recycles Day (ARD), Nov. 15, educates people about the importance of recycling to our economy and environmental well-being and helps to motivate occasional recyclers to become everyday recyclers.
Not surprisingly, the themes for this year's event include individual recycling action and behavior. You can participate by taking the #BeRecycled Pledge to learn about local recycling regulations; to recycle consistently and correctly; to reduce personal waste; and to buy products made from recycled content.
The statewide affiliate of Keep America Beautiful is Keep Texas Beautiful. Texas, in turn, has many local affiliates–over 30 in the greater Houston / Gulf Coast region–including CEC members Keep Houston Beautiful and Keep Pearland Beautiful. Several more CEC member orgs have robust recycling programs, including:
You might have been following the progress of the City of Houston's proposed long-range solid waste management plan. You can learn more about the plan, including the results of a survey about recycling in the City of Houston:
90% of Houstonians state that they are confident or somewhat confident that they are recycling correctly, in spite of 35% contamination rate in the green bins.
Do you need help figuring it out? Visit the website City of Houston's Solid Waste Management Department, or KHB's Recycle Right H-Town initiative and Recycle Coach app.
This year, on Veterans Day, Keep America Beautiful and Keep Texas Beautiful have recognized Joint Base San Antonio (JBSA) with the second annual America Recycles Day Recycling Hero Award. Joint Base San Antonio was selected for its Qualified Recycling Program which has been recognized as one of the best recycling programs in the Department of Defense and is known for its longevity and innovative approach for hard-to-recycle materials, materials reuse, and unique collection and processing ideas.
Speaking of veterans, we'd like to give a HUGE shout-out to one of CEC's favorite veterans: Ken Fountain, our newsletter editor, who tirelessly and diligently toils to curate this weekly, comprehensive newsletter. A Houston native, Ken began his communications career as a U.S. Navy journalist aboard an aircraft carrier based in San Diego. Send him copious praise, snark, and freelance opportunities at ken.fountain@cechouston.org. Hooyah!
Please scroll down to read about public engagement opportunities and notes from our member organizations and the community.
---
CEC NOTES
Wild About Houston Green Film Festival Night 2: Nov. 18, 2020
The CEC is proud to host the third annual Wild About Houston Green Film Festival. The virtual festival will tell the story of local environmental issues, their champions and how you can make a difference. This year, the number and quality of film submissions was so great that CEC will host two nights of programming. The second night will be November 18, 2020, with a whole new lineup of films. A few of the best local films will be shown at the January 2021 Wild and Scenic Film Festival on Tour. Tune in to the live program to vote for your favorite film, or register to receive a link to watch the on-demand program later. And if you choose, you can purchase a Vegan Seasonal Sampler Meal for Four from Pat Greer's Kitchen (see video) to accompany the festival. Register at eventbrite.com. If you are interested in sponsorship, visit cechouston.org.
---
Environmental Educators Virtual Meet-Ups
Environmental educators (EEvengers) are invited to connect, collaborate and share in these upcoming meet-ups: Nov. 20 with Sarah Coles (Texas Children in Nature) and Jacey Tosh (Texas Forest Service). Join us from 9 – 9:30 a.m. with this Google Meet Link (or email Alicia Mein-Johnson to be added to the reoccurring Google Calendar invitation). This is a partnership with the Texas Association for Environmental Education and Texas Children in Nature.
---
Houston Climate Action Plan Outreach Partners Workshop
On Dec. 11, 2020, from 9 a.m.-1 p.m., join CEC and the City of Houston to leverage community resources and create strategic opportunities for Houston-area youth to engage in civic conversations and actions around climate resilience. This virtual, collaborative planning workshop is for all Houston informal educators and community engagement coordinators. Details and free registration via eventbrite.com.
---
Virtually Wild! Field Trips
CEC is excited to partner with Houston Community Partnerships & Engagement and the National Park Foundation to deliver Virtually WILD! Join Student Conservation Association intern Emma Wilson every Tuesday and Urban Ranger Felice Yarbough every Wednesday from a different regional location. Meet the wildlife that live there, and the people working to protect them. Corresponding activities and videos for students, as well as a full schedule, are available at hereinhouston.org.
---
Support the environment through workplace giving
If you work for employers such as the City of Houston, the State of Texas, or HISD, among many other public and private workplaces, remember that the fall is campaign season for most employee workplace giving programs. Employees are offered the chance to select from many charitable organizations to support through payroll contributions. You can give to CEC via EarthShare of Texas, as one of 60 local, regional and national environmental organizations supported by EarthShare of Texas. You can designate individual organizations or let EarthShare of Texas divide it equally among their participating organizations. A complete list of participating workplaces is available at www.earthshare-texas.org. For more information about EarthShare of Texas, including information about how your organization can offer workplace giving, please visit www.earthshare-texas.org or call 800-GREENTX. Look for the the CEC's code number under the EarthShare of Texas heading in workplace giving campaign literature at all state agencies (035569), at HISD (0111) and at the City of Houston (1413). Please consider CEC in your workplace giving program!
---
Old CEC Newsletters?
Because of COVID-19 restrictions, CEC does not currently have access to our archive of old newsletters, which are maintained at the University of Houston and the Houston Public Library. Until we are able to access our archives, we are looking for copies of newsletters from 1970-1985, 2000, 2001, 2005, 2006. Our records are incomplete in 1994, 1996, 2002-2004, 2007, 2008. If you have any newsletters from these years, please email rachel@cechouston.org.
---
PUBLIC PARTICIPATION OPPORTUNITIES
Learn more about public participation opportunities at cechouston.org/public-participation-opportunities/.
Nov. 13, 2020: Meeting of the Transportation Policy Council Workgroup
On Nov. 13, 2020, beginning at 2 p.m., the Houston-Galveston Area Council's Transportation Policy Council Workgroup will hold a meeting on the Memorandum of Understanding for the North Houston Highway Improvement project. The Houston-Galveston Area Council's Transportation Policy Council is seeking feedback on the Memorandum of Understanding between the key cooperating entities on the proposed North Houston (I-45) Highway Improvement Project. Members of the public will be invited to make comments on agenda items at the meeting. Details on how to connect the meeting can be found on the agenda and associated materials at h-gac.com. Written comments may be sent by email to publiccomments@h-gac.com. Comments received by 12 p.m., Friday, Nov. 13, 2020 will be incorporated into the meeting record and posted to the Public Comments web link. For more information, visit ih45northandmore.com or h-gac.com. Comments will be accepted until Dec. 9, 2020.
---
Public Meetings on Coastal Texas Study
The United States Army Corps of Engineers and the Texas General Land Office recently released plans for the Draft Feasibility Report and Draft Environmental Impact Statement of the Coastal Texas Protection and Restoration Study, also known as the Coastal Texas Study. Six virtual public meetings are scheduled on Nov. 16, Dec. 3, and Dec. 8, 2020 (beginning at 11 a.m. and 6 p.m. each day). The 45-day public review period continues through Dec. 14, 2020. Find the documents and information on how to access the public meetings at swg.usace.army.mil. NOTE: The Turtle Island Restoration Network and other environmental groups have created a petition to extend the public comment period. Find the petition at seaturtles.org.
---
Extended through Nov. 20, 2020: Buffalo Bayou and Tributaries Resiliency Study Interim Feasibility Report

The U.S. Army Corps of Engineers, Galveston District, along with the Harris County Flood Control District, has released an Interim Feasibility Report for the Buffalo Bayou and Tributaries Resiliency Study. The purpose of the study is to evaluate alternatives with the goal of helping to reduce flooding under a range of flood events. The deadline for public comment has been extended to Nov. 20, 2020. Learn more at usace.army.mil.
---
Dec. 3, 2020: H-GAC Public Meeting on Regional Transportation Issues
H-GAC will hold a virtual public meeting to discuss important new updates affecting transportation in our region. Experts will present on proposed amendments to the 2045 Regional Transportation Plan that would add 27 regionally significant projects to help improve air quality in the region and better align transit projects with the MetroNext Plan. They will also discuss updates to our agency's process to mitigate congestion in the region and updating the Public Participation Plan to include virtual engagement as a component. The meeting will take place at 6 p.m. on Wednesday, Dec. 3, 2020.. H-GAC experts will present on the meeting topics, after which attendees will have the opportunity to ask questions and make public comments. The public comment period for these topics opens on Nov. 23 and will close on Jan. 7, 2021. The meeting can be accessed through this Zoom link. Meeting ID: 971 2022 6719 Passcode: 099178
---
COALITION & COMMUNITY NOTES
We have endeavored to confirm the opportunities listed below. Please consider confirming directly with the hosts, particularly in light of concerns about the novel coronavirus (COVID-19).
Baker Institute-led group develops proposed nationwide protocol for storing carbon
A working group led by Rice's Baker Institute for Public Policy has developed an innovative measurement-based standard — "BCarbon" — for removing carbon dioxide from the atmosphere and storing it in the soil as organic carbon. BCarbon is a scalable soil carbon storage standard designed to work for landowners and soil carbon storage buyers. The proposed standard allows landowners to monetize soil carbon storage as a property right. "The proposed system is practical, will work for landowners and is absolutely needed now in our attempts to address atmospheric buildup of carbon dioxide," said group member Jim Blackburn, a professor in the practice of environmental law at Rice and a Baker Institute Rice Faculty Scholar. "This effort has the potential to transform ranching and farming in the U.S., restore ecological systems and help carbon emitters by providing lower-cost carbon capture and storage options. It is a win-win-win concept." For the full story, read the press release.
---
Gulf Research Program Awards $5.3 Million to Enhance Understanding of Gulf Ecosystems

Researchers with two CEC member organizations were among the six recipients of grant awards totaling $5.3 million from the Gulf Research Program of the National Academies to improve understanding of how natural processes and human activities interact to affect coastal ecosystems in the U.S. Gulf Coast region. Elena Craft of the Environmental Defense Fund (working with Galveston Bay Foundation, Texas A&M University), received $1,204,180 for the project "Development of Gulf Coast Resiliency Management Plan Using Sentinel Species and Natural Infrastructure." Bryan Piazza of The Nature Conservancy (working with RTI International), received $557,171 for the project "OysterFlows: Using Science and Data Visualization to Evaluate Freshwater Impacts to Oysters in the Gulf." For more information, including detailed descriptions of the projects, visit nationalacademies.org.
---
Texas Energy Summit
On Nov. 12 and 17-18, 2020, the Texas Energy Summit continues virtually. The Summit explores the intersection of energy systems, emissions reductions, and economic development. Attendees include policymakers and staff, public employees, NGOs, companies, trade associations, and academics. For more information and to register, visit texasenergysummit.com.
---
How Houston Can Become A More Multi-Modal City
On Nov. 12, 2020, from 8:30-9:45 a.m., Scenic Houston will host a virtual breakfast discussion about how Houston can become a more multi-modal city and what impact that will have on the city's economy, image and overall scenic profile. Panelists also discuss future plans for creating smart public spaces, the challenges faced while doing so and the opportunities that lie ahead. For more information and to register, visit scenichouston.org.
---
Sierra Club Meeting: Matagorda Bay, the Heart of the Texas Coast
On Nov. 12, 2020, from 7-8:30 p.m., the Sierra Club Houston Group will hold its monthly meeting virtually, featuring a presentation by Bill Balboa, executive director of Matagorda Bay Foundation. He will provide a brief overview of the Foundation and its mission; a brief history of changes that produced tremendous impacts to the structure and function of Matagorda Bay; and the current status of the bay and the need for advocacy. For more information and to RSVP, the Meetup event.
---
Houston Climathon Kickoff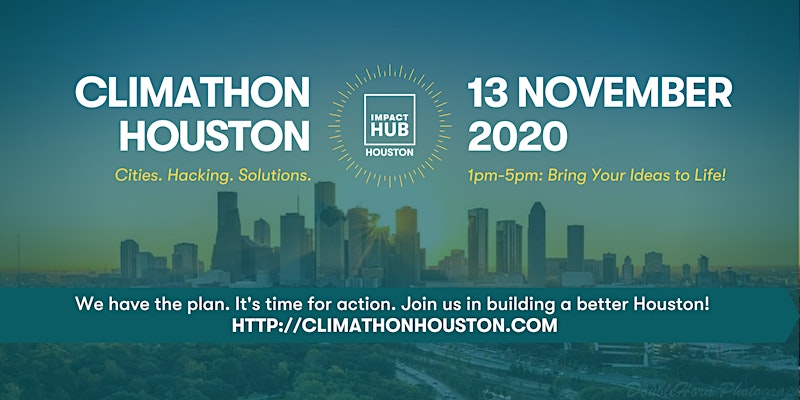 On Earth Day this year, the City of Houston published its first Climate Action Plan. The plan is the culmination of thousands of volunteer time from industry professionals, policy stakeholders, and community advocates. Together the working groups have laid out a concise plan to address the climate challenges that Houston faces along with maintaining a leadership role in the energy transition. This year's Houston Climathon, starting on Friday, Nov. 13, 2020, at 1:00 p.m., will look to realize some of the goals of the plan through design sprints led by local subject matter experts in the areas of Transportation, Energy Innovation, Building Optimization, and Materials Management. Learn more at climathon.climate-kic.org/houston.
Houston Climathon is part of THIS 2020: The Houston Innovation Summit, which runs through Nov 22, 2020. Additional events in the Summit include the following: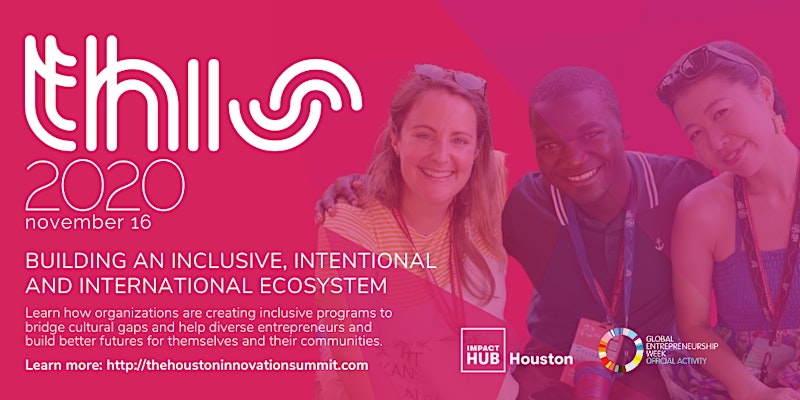 Life Cycle Assessment: A Key Component for Clean Energy Transition?
On Nov. 13, 2020, from 3-4 p.m., the Baker Institute for Public Policy will host a virtual panel discussion exploring how life cycle assessments can be an informative tool in achieving sustainability and circularity. As pressure rises to accelerate the energy transition, panelists will also touch on topics such as LCA approaches, interpretation and communication, international standardization, and application to the energy industry. For more information and to register, visit bakerinstitute.org.
---
Land Lover Gala – Wild About Texas!
On Nov. 13, 2020, from 6-7 p.m., the Bayou Land Conservancy will hold its Land Lover Gala virtually, with the them "Wild About Texas!" The keynote speaker will be Austin-based filmmaker, writer and photographer Ben Masters, known for directing the Emmy-nominated documentary The River and the Wall. For more information and to purchase tickets, visit bayoulandconservancy.org.
---
Galveston Bay Foundation's Guardian Gala
On Nov. 13, 2020, beginning at 7 p.m., the Galveston Bay Foundation will hold its Guardian Gala virtually. The event will include an online auction, virtual live entertainment, and for those who feel comfortable doing so, a catered event in their homes with food and cocktails. For more information and to purchase tickets, visit galvbayevents.org.
---
Virtual Plant Sale featuring Camellias
On Nov. 13-14, 2020, Mercer Botanic Gardens and The Mercer Society will hold its final plant sale of the year with an extensive selection of camellias, an assortment of poinsettias, and other holiday favorites. An online preview of all available plants will begin the week prior to the sale at themercersociety. Online shoppers will receive instructions in their order confirmation to retrieve orders the week after the virtual plant sale ends. All orders are pickup ONLY, as the plants cannot be shipped. For more information, see the Facebook event.
---
Bolivar Coastal Cleanup
On Nov. 14, the Gulf Coast Bird Observatory will host a volunteer beach cleanup for same-household families on Bolivar Peninsula to remove trash pollution from the coast and to collect vital data. Social distancing and other safety measures will be in place, and extra masks will be on hand. Snacks, grabbers, gloves, and water refills will be provided. To register, visit this Google doc.
---
TCiN Teacher Workshop – Using the Outdoor Spaces on Your Campus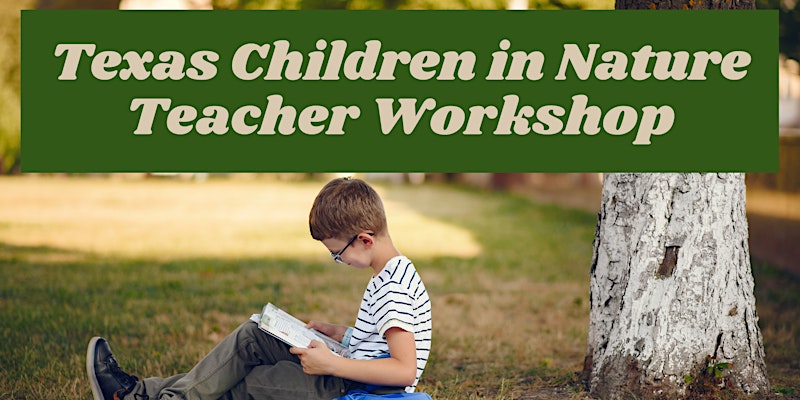 On Nov. 14, 2020, from 10 a.m.-noon, Texas Children in Nature will host the first part of its "Using the Outdoor Spaces on Your Campus" workshop for teachers. Experts in the field will discuss the tips and tricks of taking classes outdoors. Also addressed will be best practices of outdoor lessons and how various subjects can be transitioned into outdoors learning. For more information and to register, see eventbrite.com.
---
Artist Boat's Float the Boat
Artist Boat's Float the Boat fundraising event will move from a one evening event to a dinner series through Nov. 14, 2020. The theme this year is Under the Stars and On the Prairie. Attendees will be meeting under the stars, on the coastal prairie, at Artist Boat Coastal Heritage Preserve over six dinner events honoring Joe and Becca Jaworski. The six evenings will be designed to be socially distanced and safe. The event also includes an online action. For full details and to purchase tables, visit artistboat.org.
---
America Recycles Day
The Keep America Beautiful America Recycles Day, observed on Nov. 15, 2020, is the only nationally-recognized day dedicated to promoting and celebrating recycling in the United States. Focusing on individual action, the 2020 America Recycles Day highlights the actions we can all take to collectively address the challenges facing our nation's recycling system. Through ARD, Keep America Beautiful and its partners inspire communities and individuals to recognize the economic, environmental, and social benefits of recycling. For more information on how to participate, visit kab.org.
---
Lights Out for Birds
Most North American migratory birds fly at night, and lights on buildings can disorient birds on their paths, resulting in fatal collisions. The Upper Texas Coast plays a key role on the Central Flyway, an important migratory path for birds. Birds that move along and across the Gulf of Mexico depend on safe passage through the Houston-Galveston area. Through Nov. 15, Houston Audubon is participating in "Lights Out for Birds," an effort to reduce light pollution in the region. For more information and to make a pledge to help reduce light pollution, visit houstonaudubon.org.
---
Nominate a Houston Hero
This winter the Discovery Green Conservancy, in partnership with KPRC, is shining a light on unsung heroes in our community and the tradition of neighbor helping neighbor in Houston.
Discovery Green would like to hear about your hero. Houstonians are invited to nominate individuals who contribute to life in our community, but don't receive the recognition they deserve. Nominations will be accepted through Monday, Nov. 16, 2020. Learn more at discoverygreen.com/heroes.
---
Houston Parks Board's Week of Thanks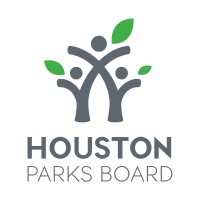 This year, Houston Parks Board is celebrating the Bayou Greenways 2020, a 150-mile, 8-year, $220 million endeavor that is transforming the city, with a Week of Thanks, with creative and engaging activities every day starting Monday, November 16 and a special culminating moment at noon on Thursday, November 19. Though it's not the usual luncheon, is not only a crucial part of supporting the Board's mission, it is an opportunity to come together virtually to celebrate this project that is benefiting millions of people every day. For more information and to purchase tickets, visit houstonparksboard.org.
---
The Path of Hope: A Study on Climate Action for Faith Communities
On Tuesdays through Nov. 17, 2020, the Interfaith Environmental Network of Houston is presenting 15-minute videos featuring interviews with U.S. faith leaders, representatives of climate-impacted communities from the global South, and presentations by UN officials and other experts. The series focuses on how climate change is impacting the core ministries of faith communities around the world, how those impacts will increase in the future, and why these impacts create an imperative for people of faith to advocate for strong US climate action. For more information and to register, visit eventbrite.com. Contact Lisa Brenskelle at gcs.lrc@gmail.com for more information.
---
Climate Change: Trade-Offs Between People and Planet
On Nov. 17 2020, from 4-5 p.m. as part of it's "Trade-Offs" lecture series, the Scientia Institute at Rice University will present Rice professors Sylvia Dee and Pedram Hassanzadeh, who will provide an overview of their research on climate change, extreme rainfall and tropical storms, including those that regularly impact the city of Houston. The talk will conclude with a discussion on how the adverse impacts of these climate-related disasters could be tempered through coordinated mitigation and adaptation. For more information, visit events.rice.edu.
---
Virtual Trivia Night presented by Rising Leaders
On Nov. 17, 2020, from 6-7 p.m., the Houston Parks Board's Rising Leaders invite all to a fun-filled evening of Houston-based trivia for a chance to compete for unique, custom prizes. Each person who donates will be entered in a drawing for one of our not-to-miss door prizes. Drawings will take place during the trivia night. Must be present to win. This event is free, but spots are limited. Register at houstonparksboard.org.
---
Post-Election Debrief and Next Steps
On Nov. 17, 2020, from 7-8 p.m., Texas Campaign for the Environment will host a virtual post-debriefing on the local and state elections that they been following from the environmental voter's perspective. During the meeting, TCE will discuss opportunities in the changing political landscape to move forward for the Texas environment and people. To register for the meeting, visit us02web.zoom.us.
---
Power Tools For Nonprofits
From Nov. 17-18, 2020, the annual Power Tools for Nonprofits conference will be presented by CenterPoint Energy with community partners, United Way of Greater Houston, and the University of Houston Downtown as a full, high-quality conference all online and easily accessible. The conference will feature experts and insights across a variety of topics of most importance to nonprofit organizations working in these most unusual times. Topics will include Advocacy & Community Engagement, Diversity, Equity & Inclusion, Fundraising, Leadership, Management, and Personal Development. For more information and to register, visit eventsquid.com.
---
Flower Garden Banks National Marine Sanctuary Advisory Council meeting
On Nov. 18, 2020, the Advisory Council of the Flower Garden Banks National Marine Sanctuary will hold hold a virtual meeting. For more information, visit flowergarden.noaa.gov .
---
Improving the Environment under the USMCA
On Nov. 18, 2020, from 11 a.m.-noon, Rice University's Baker Institute for Public Policy will will present a discussion of the USMCA's chapter on the environment, which incorporates major changes over NAFTA. Most observers agree that the new provisions, if implemented in good faith, could contribute to environmental improvements in such diverse areas as marine and forest resource management and air quality. For more information and to register, visit bakerinstitute.org.
---
Unplugged Adventure: Foraging of the Katy Prairie
On Nov. 18, 2020, from noon-1 p.m., the Katy Prairie Conservancy will host a presentation by Dr. Mark "Merriwether" Vorderbruggen, forager, chemist, author, inventor, and rogue botanist, who will provide a virtual adventure on foraging of the Katy Prairie. Learn how the prairie's plants can be used for medicinal or edible purposes, as well as which plants should be avoided. For more information and to register, visit katyprairie.org.
---
Bay Area Sierra Club Meeting: Rachel Powers, CEC Executive Director
On Nov. 18, 2020, from 7-8:30 p.m., the Bay Area Sierra Club will host its monthly meeting virtually, featuring a presentation by Citizens' Environmental Coalition executive director Rachel Powers, who will discuss how CEC has pursued its mission of connecting the greater Houston region's environmental community for 50 years. For more information and to register, see the Meetup event.
---
Bayou Preservation Association Gala
On Nov. 19, 2020, beginning at 6 p.m., the Bayou Preservation Association presents its first virtual gala, 20 Reasons to Celebrate Our Bayous in 2020. This fundraiser will highlight 20 reasons to celebrate our bayous and look back on 20 years of festive fetes in support of the nonprofit. The evening will feature flashbacks with photos from our archives of 20 years of memorable events at homes on Buffalo Bayou. For more information and to purchase tickets, visit bayoupreservation.org.
---
Keep Pearland Beautiful Annual Meeting
On Nov. 19, 2020, from 6-7:30 p.m., Keep Pearland Beautiful will hold its Annual Meeting virtually. All are welcome to join virtually as KPB recaps another year of programs, recognizes KPB Board members and begin its Silent Auction Fundraiser. The event is part of Pearland Recycles Week, Nov. 17-21. For more information and to register, visit pearlandrecycles.com.
---
Going Green Lecture: USGS Annual Groundwater Table Data
On Nov. 19, 2020, beginning at 7 p.m., The Woodlands G.R.E.E.N. will present an online lecture by Jason Ramage, a hydrologist with the U.S. Geological Survey, who will discuss 2020 regional water-level altitude surfaces in the Gulf Coast Aquifer system for the Houston-Galveston region, including Montgomery County. In addition, he will discuss short and long-term changes in water-levels as well as subsidence, as measured by extensometers across the region. For more information, including on how to connect, see this document.
---
Keep Houston Beautiful Fall Sweep
On Nov. 21, from 9 a.m.-noon, Keep Houston Beautiful will host its annual Fall Sweep. Volunteers may join as an individual or with a group of friends (no more than 10 per site) and help clean up on one of the KHB Team Sites located in Magnolia Park; or they may choose a site of their own, gather a team of any number up to 10 participants. KHB will provide all of the tools and supplies necessary for your clean-up. For more information, see the Facebook event or email info@houstonbeautiful.org.
---
Woodland Park Fall Cleanup
Two weeks of self-organized, socially-distanced, come-when-you-like park cleanup! Woodland Park is home to diverse wildlife and is a unique hiking and recreation oasis open to all, but it suffers from excess debris, particularly during rainy periods. Learn more about prizes, guidelines, safety, and this jewel of a park near the intersection of I-45 and I-10 at friendsofwoodlandpark.org.
---
Net Zero Home Tour
On Nov. 21, 2020, from 10 a.m.-2 p.m., the Green Building Resource Center will host 30-minute walk-through tours of a Net Zero home under construction. Masks will be required. The tours are free and open to the public. For more information and to RSVP, visit codegreenhouston.org.
---
Take Care of Texas Student Video Contest
The Texas Commission on Environmental Quality (TCEQ) invites students in 6th through 12th grades to enter the annual Take Care of Texas Video Contest. Student videos should be 30 seconds long and portray positive ways Texans can help keep air and water clean, conserve water and energy, or reduce waste. The contest deadline is Dec. 4, 2020, and the public will have the opportunity to pick their favorite videos Jan. 18-29, 2021. There will be six winners. Waste Management of Texas, Inc. will provide prizes–GoPro cameras and scholarships. The middle and high school students who win first place will be recognized by the TCEQ Commissioners and representatives from Waste Management of Texas, Inc.
---
Texas Environmental Literacy Series
The Children's Environmental Literacy Program is offering its Texas Environmental Literacy Series, which explores sustainability through the lens of the environment, equity and economics. Guest teachers will share "bright spots" that model best practices to leverage these 3E's into virtual and/or hybrid K-12 classrooms. Participants will walk away from each session with ready-to-use student activities focusing on the foundations of sustainability. Remaining sessions will be held on Dec. 1, 2020, and Jan. 9, 2021. For more information and to register, visit celfeducation.org.
---
Social Change Scientists Video Competition
Enter the McMac Cx, Air Champions – Social Change Scientists Video Competition. Simply create a 30 to 90 second video about air quality using provided prompts, and enter using this Google form . A winner will be announced at the Citizens' Environmental Coalition's Green Film Series events on Nov. 18, 2020 and Jan. 29, 2021. The winner will receive a state-of-the-art Flow Personal Pollution Monitor (PPM) valued at $150.00 from McMac Cx. Questions? Want to be on the selection committee? Want to learn more about Air Champions? Contact David McLean at david.maclean@mcmaccx.net or read the details on the Google form.
---
Region 4 Science Conference
The Region 4 Education Service Center will hold the 13th Annual Region 4 Science Conference virtually on December 2, 2020. "The Future of Science in Texas" will explore K–12 instructional strategies, assessment, and technology applications in science. Participate in research-based student learning strategies that integrate inquiry investigation with hands-on activities, collaborative and cooperative methods, and the 5 E instructional model. For more information about the conference and to register, visit esc4.net.
---
Submit your Ideas for Texas Restoration Area Planning
The Texas Trustee Implementation Group is beginning the process of considering restoration activities that will address injuries caused by the Deepwater Horizon oil spill. Through Dec. 10, 2020, the Implementation Group is seeking restoration project ideas that benefit wetland, coastal, and nearshore habitats, and living coastal and marine resources, and restore water quality through nonpoint source nutrient reduction in the Texas Restoration Area. In our next restoration plan, a range of projects will be considered to address injuries to these restoration types: wetlands, coastal, and nearshore habitats; nutrient reduction (nonpoint source); oysters; sea turtles; and birds. Additional information on these restoration types is available in Chapter 5 of the Trustee Council's Programmatic Restoration Plan, and the Strategic Frameworks for birds, oysters, and sea turtles.
---
NOAA Marine Debris Art Contest
The NOAA Marine Debris Program's annual art contest, designed to reach K-8 students and help raise awareness about marine debris, is now open for entries. The resulting calendar, featuring the winning artwork, provides a daily reminder of how important it is for us to be responsible stewards of the ocean. All students in kindergarten through eighth grade from all U.S. states and territories in recognized public, private, and home schools are eligible to participate. The deadline for submissions is Dec. 15, 2020. For more information, visit marinedebris.noaa.gov.
---
Get Into Your Sanctuary Photo Contest Winners
The results of the 2020 Get Into Your Sanctuary Photo Contest are in, and there's one Flower Garden Banks National Marine Sanctuary image among the 12 winners. Congratulations go out to Stan Schone for this image of a French Angelfish snacking on sponges at Stetson Bank. It placed 3rd in the Sanctuary Life category. The image captures some key features of Stetson Bank—rocky ridges, enormous angelfish, abundant sponges, prickly long-spined urchins, and schools of fish swirling all around. Check out the rest of the winners, and all of the other photo contest entries, on the National Marine Sanctuaries website.
---
Citizen Science Program for Bird Observation
The Audubon Society's Texas Estuarine Resource Network (TERN) and the Harris County Department of Education are collaborating to bring a community-based citizen science program to prepare teachers and students in grades 5-12 as field researchers for bird observations. Participation in the project comes with field guides, binoculars, and a birding expert to help you learn the observation protocol. If your school is within walking distance of a waterway (pond, bayou, creek, ditch) please contact Lisa Felske (lfelske@hcde-texas.org) to inquire about the program.
---
S.P.L.A.Sh Marine Debris Education Program
S.P.L.A.Sh.(Stopping Plastic Litter Along Shorelines) is creating and sharing educational programming about marine debris, the effects it has on our environment, and how we can help stop it. With its curriculum of lessons, data collection, and beach cleanups, it aims to clean up Texas shorelines while also teaching children about science and nature. They are now looking for teachers and schools who would be interested in teaming up to give these lessons and experiences to students. Contact Celeste Silling at csilling@gcbo.org for information.
---
Recurring Events with Changing Content
Virtually WILD! field trips
Virtually WILD! offers the community a chance to interact with conservationists and wildlife live every week. On Wednesday, Nov. 18, learn how scientists across the southeastern United States are striving to save the endangered red-cockaded woodpecker (Picoides borealis) from extinction. Corresponding activities and archived videos, as well as registration details, are available at hereinhouston.org.
---
ABNC "Nature as Nature" blog
The Armand Bayou Nature Center offers its "Nature as Normal" blog as a means to "remember that things are still happening as normal in the bigger picture, and that we'll all be back to normal soon too." Each entry features photographs by award-winning kayaking photographer Gary Seloff and ABNC Volunteer Photo Walk Leader Lyman Brown, with commentary by ABNC's Conservation Director and Chief Naturalist, Mark Kramer. The latest entry is titled "Kingfishers". Find all of the blog entries at abnc.org.
---
TV: Texas Parks & Wildlife
Broadcast on KUHT Channel 8 at 3 p.m. each Saturday and on municipal access cable channels in Baytown, Deer Park, Houston, Texas City, Galveston, Nassau Bay, Pasadena, Seabrook, Sugar Land, and on HCC TV. More info on the TPWD website (* indicates a segment about the Houston area). For a preview, visit TPWD's YouTube Page.
From short pedals at local parks, to epic journeys through rugged landscapes in state paks, mountain biking is a great way to experience the wild side of Texas
Get ready to actually ride your bike in Franklin Mountains State Park, site of the largest sustained mountain range in Texas
Mountain bike through breezy cottonwoods and down along scenic wetlands. Brazos Bend State Park has 35 miles of bike trails sure to keep you on your toes. And keep an eye out for those alligators*
Additional Upcoming Events
---
Check out the latest Green Jobs at cechouston.org/green-jobs/.