In solidarity, Equity, National Trails Day, Houston Family Nature Challenge, Interfaith Justice Advocacy Training, Flower Garden Banks public meetings, and more
Normally, the CEC would not start its newsletter by discussing police brutality and violent protest, as they are not explicitly related to environmental issues.* However, to remain silent is to be complicit in the systemic racism that manifests itself throughout all aspects of our society.
CEC looks at systemic racism through the lens of environmental justice and equity–and there is a lot to see. One timely example is a new, 25-minute documentary released by Al Jazeera about the fight in Fifth Ward to hold Union Pacific accountable for the creosote contamination and cancer cluster. We share this video as a way to connect this city's legacy of environmental racism to the larger moment.
CEC is intentional about lifting up the work of organizations that advocate for equity, including (and certainly not limited to):
By supporting and highlighting the work of our environmental community, CEC will continue to advocate for environmental justice through robust civic engagement, which might include include peaceful protests and civil disobedience, voting, volunteering, contacting elected officials and decision-makers, and conversation about difficult issues with family, friends, coworkers, and neighbors.
CEC is purposeful in seeking diversity and inclusion throughout our organization. While CEC is not an expert on environmental justice, we are learning and hope you will join us on our journey.
In solidarity.
---
* Normally, we would have started the newsletter talking about National Trails Day, which, this year, calls for us to take action to preserve trails and fight for equitable access to quality green space.
Please scroll down to read notes from our member organizations and the community.
---
CEC NOTES
Teacher Professional Development: Place-Based Learning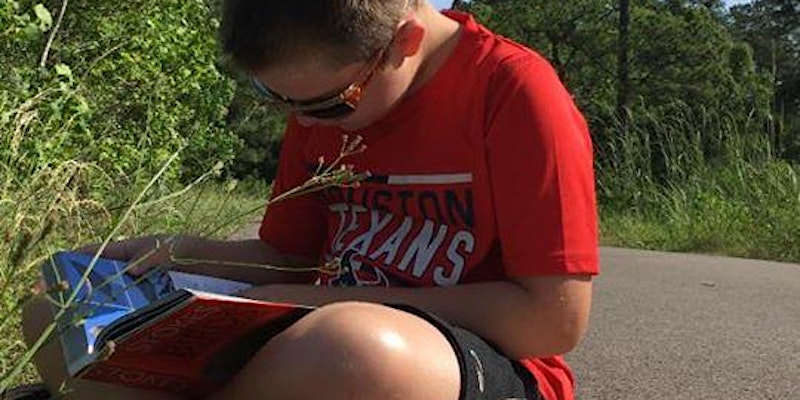 Teachers, learn what's outside your window and how you can use it to engage kids in any subject. Gain an understanding of what's affecting Houston's prairies, forests, and marshes. Discover resources to differentiate instruction for all learners, including tech options. Connect virtually with local informal educators the morning of June 10 (elementary and middle school) or June 11 (middle and high school). Sign up on Eventbrite for June 10 or June 11; limited to first 20 participants. Three hours CPE and G/T credit available, with an option for six hours, through the Texas Association for Environmental Education. Hosted by CEC in partnership with TAEE.
Superpowers Sessions for environmental educators
The Environmental Educators Exchange continues to offer virtual meet ups every Friday, featuring locally-relevant topics. Join us June 5 for "Urban Beekeeping:, June 12 for "Collecting Stories from the Pandemic" and June 19 for "Connecting Students to Conservation Careers". Offered at 10 a.m. and 3 p.m. every Friday, spend 15 minutes connecting with fellow educators, and 15 minutes learning about each unique topic. Find details and register on this Google form.
CEC Volunteer Info Session June 30 will be held online
CEC seeks individuals who might be interested in volunteering to help with our website and newsletter, plan events, design graphics, serve on one of our committees (programs, communications, finance, fundraising and development, membership, and governance) this year, or possibly joining our board of directors in January 2021. The next info sessions will be held June 30. For more information, please email [email protected], or join us online at Google Hangouts.
---
COALITION & COMMUNITY NOTES
We have endeavored to confirm the opportunities listed below. Please consider confirming directly with the hosts, particularly in light of concerns about the novel coronavirus (COVID-19).
Continue reading