Houston Environmental News Update June 17, 2020
Waste & Recycling Workers Week, Stump the Treehugger Trivia Contest, Armand Bayou Nature Center EcoCamps, candidate forum, EcoArt Kayak Tours, Green Jobs, Unbreathable film, Protecting Prairies, call for films, and more
DO NOT imagine life without waste and recycling workers. Trust us; it's not pretty and it stinks. Instead, help us celebrate National Waste & Recycling Workers Week–the week of June 17. Who knew? But these indispensable workers–who do the crucial work of collecting, filtering, processing, and recycling the over 250 million tons of solid waste each year–deserve our gratitude and respect.
Here at CEC, we (like Oscar) like talking trash–and recycling. According to the EPA, the total generation of municipal solid waste (MSW) in 2017 was 267.8 million tons, or 4.5 pounds per person per day. About 35% of that is recycled or composted. Municipal waste does not include construction and demolition (C&D) debris (about twice as much as municipal waste), municipal wastewater sludge, and other non-hazardous industrial wastes–which together account for BILLIONS of tons of material. Keep in mind that for every one garbage can of waste you put out on the curb, 70 garbage cans of waste were made upstream to make the junk in that one garbage can you put out on the curb, as explained in the Story of Stuff. 
The City of Houston collects most municipal waste for single family residences in Houston. With few exceptions, the City does not collect from multi-family residences (apartments) or from businesses or industries. Nevertheless, it is the 4th largest municipal solid waste operation in the nation. Fluctuations in funding for the City's Solid Waste Management Department have led to challenges in waste collection and disposal (see news about new fees for trash and recycling bins, the purchase of garbage trucks last year). The City is in the process of drafting a Solid Waste Management Plan for the next twenty years that will soon be available for public comment (not surprisingly, public participation has been delayed due to the pandemic); the City's Regulatory and Neighborhood Affairs (RNA) Committee recently received a report on the planning process. We'll be sure to let you know when the draft is available for public comment.
You may not have millions of dollars on hand, but you can still help both sanitation workers and the environment. We can reduce the amount of trash we produce and dispose of (here's how CEC is doing that)–and we can learn more about waste and resource recovery. Happily, our region is host to multiple organizations that are committed responsible waste management and resource recovery:
---
Please scroll down to read notes from our member organizations and the community.
---
CEC NOTES
Call for submissions: Wild About Houston Green Film Festival
The CEC is proud to host the third annual Wild About Houston Green Film Festival on Wednesday, October 21, 2020. CEC hopes to use this festival to tell local environmental stories, highlight the work of CEC's member organizations, and to inspire our residents and visitors to make a difference in the environment and our quality of life. The festival will be held virtually to protect the health and safety of our community in these times. We invite you to submit a film for consideration. Films should be specific to the environment in the Houston/Gulf Coast Region, should be no more than seven minutes long, and must be of suitable quality to be shown publicly. Find the Submission Guidelines here, and make submissions here.
---
Superpowers Sessions for environmental educators
The Environmental Educators Exchange continues to offer virtual meet ups every Friday, featuring locally-relevant topics. Join CEC on June 19 for "Connecting Students to Conservation Careers". Offered at 10 a.m. and 3 p.m. every Friday, spend 15 minutes connecting with fellow educators, and 15 minutes learning about each unique topic. Find details and register on this Google form.
---
Environmental Issues Candidate Forum: Harris County Precinct 3 Commissioner
On June 24, 2020, from 7-8 p.m., CEC and other members of the Houston environmental community will host a virtual candidate forum with Diana Martinez Alexander and Michael Moore, the two Democrats in the July 14 run-off to be their party's candidate for Harris County Commissioner, Precinct 3. (Republican Tom Ramsey will meet the run-off winner in the general election. Mr. Ramsey has agreed to participate in a general election Environmental Forum–watch for that information later.) We invite you to join as Houston environmental leaders ask questions. This informational forum is not affiliated with any party or candidate. View the flyer. Register for this Zoom event at us02web.zoom.us. After registering, you'll receive a confirmation email with information on joining the meeting.
---
Trivia Night: Stump the Treehugger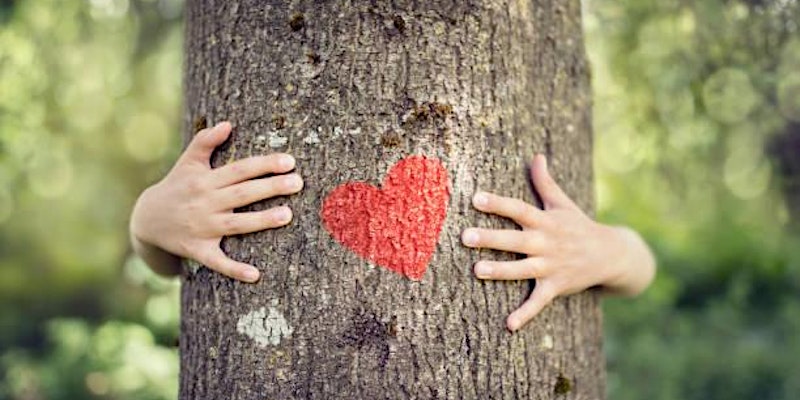 On June 25, 2020, from 6:30-7:30 p.m., join CEC for a night of fun as we highlight the great work of some of our member organizations. Topics include: Air Quality, Bayous, Houston Ecology and Environmental Justice (in light of recent events, we'd like to put a spotlight on this subject). Prizes provided by the American Association of Zoo Keepers, Houston Chapter. For more information and to register, visit eventbrite.com.
CEC Volunteer Info Session June 30 will be held online
CEC seeks individuals who might be interested in volunteering to help with our website and newsletter, plan events, design graphics, serve on one of our committees (programs, communications, finance, fundraising and development, membership, and governance) this year, or possibly joining our board of directors in January 2021. The next info sessions will be held June 30. For more information, please email rachel@cechouston.org, or join us online at Google Hangouts.
---
COALITION & COMMUNITY NOTES
We have endeavored to confirm the opportunities listed below. Please consider confirming directly with the hosts, particularly in light of concerns about the novel coronavirus (COVID-19).
Texas Coastal Exchange announces donation from Sprint Waste
Texas Coastal Exchange (TCX), a nonprofit designed to help reduce levels of carbon dioxide in the air reduce the severity of flooding and storm surges, nurture fisheries, and provide migratory bird habitat by paying Texas landowners to keep part of their land in its natural state, recently announced Sprint Waste of Houston has donated $100,000 to sequester 5000 tons of carbon dioxide in the bottomland hardwood forests of the Texas Coast and urban trees in the City of Houston.
---
Houston Sierra Club Online: World Oceans Day and Our National Marine Sanctuaries
In lieu of an in-person in June, the Sierra Club Houston Group is offering an online presentation topic featuring World Oceans Day (June 8) which celebrates the major role the oceans have in everyday life, and America's National Marine Sanctuaries. To find the listing of online resources, visit sierraclub.org.
---
Armand Bayou Nature Center offers EcoCamps for children 4-13
This summer, Armand Bayou Nature Center is offering EcoCamp nature camps for children ages 4-13. A typical day at camp blends nature exploration with active outdoor experiences under the guidance of knowledgeable camp counselors. EcoCamp will be adhering to the Health Protocols set worth by the CDC, Gov. Abbot's Open Texas Plan and the American Camp Association concerning the COVID-19. For more information, visit abnc.org.
---
Eco-Art Kayak Adventure Tour of Galveston Bay
Artist Boat is offering Eco-Art Kayak Adventure Tours of Galveston Bay. Participants will exxplore marshes, seagrass beds and natural habitats filled with wildlife. No experience is necessary. The tours are perfect for families, groups, solo explorers and beginners ages 7 and up. These guided interpretive tours include paddles, lifejacket, and safety instructions. For more information and to register, visit artistboat.org.
---
Coastal Communities Outreach Roundtable
On June 18, 2020, from 2-3 p.m., the Houston-Galveston Area Council will present a Virtual Roundtable Meeting to discuss additional outreach resources that communities would like to see added to the Outreach Toolbox in future updates and expansions. Registration is not required for this meeting, and any interested communities or local partners are encouraged to participate. You can join the meeting from your computer, tablet, or smartphone. For more information, including dial-in information for your phone, please email waterresources@h-gac.com. For more information, visit coastalcommunitiestx.com.
---
Unbreathable: The Fight for Healthy Air Premiere and Live Discussion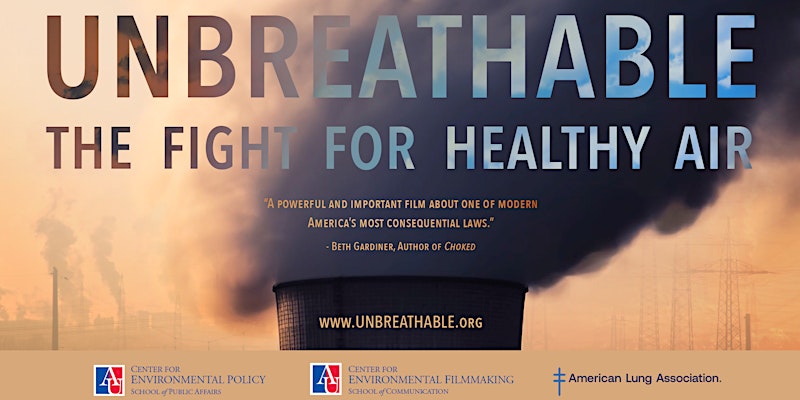 On June 18, 2020, from 4-5 p.m., there will an online moderated discussion with the director of the new documentary Unbreathable: The Fight for Healthy Air (see the trailer) along with other policy experts. The film spotlights the ongoing struggle for clean air in the United States over 50 years. Registrants will be sent more instructions about how to view the film Registrants will be sent more instructions about how to view the film. For more information and to register, visit eventbrite.com.
---
TCiN Virtual Best Practices Training; Birding with Children
On June 18, 2020, from 2-4 p.m., Texas Children in Nature will host a best practices webinar on creating virtual content. Join experts as we discuss hosting webinars and meetings in the online space. For more information and to register, visit eventbrite.com.
On June 24, 2020, from 11 a.m.-noon, Texas Children in Nature will host a webinar featuring Jennifer Bristol, author of "Parking Lot Birding: A Fun Guide to Discovering Birds in Texas", in a presentation about birding with kids. Bristol will share tips and ideas about how to engage children of all ages. She will also share how you can improve the habitat in your yard or at your child's school campus to attract more birds year-round. For more information and to register, visit eventbrite.com.
---
Compacted Clay Soil – How to Let Nature Do the Work
On June 18, 2020, beginning at 7 p.m., the Native Plant Society of Texas, Houston Chapter will hold a virtual meeting featuring Daniel Millikin, executive director of the Organic Horticulture Benefits Alliance and host of HomeShow Garden Pros, who will discuss the region's compacted clay soil, why it's a problem, what to do about it and what not to do – how to let nature work. For more information, visit npsot.org.
---
Virtual Hawk Talk
On June 20, 2012, from 10 a.m.-noon, Mercer Botanic Gardens will host a virtual "Hawk Talk," a family-friendly, informative video staring Cathie Coudert, the education coordinator of Friends of Texas Wildlife (FTW), and her animal ambassador, Fred, the red-tailed hawk. For more information, see the Facebook event.
---
2020 EPA Region 6 Virtual Stormwater Training
U.S. EPA Region 6, in partnership with Texas A&M University Kingsville, along with the Municipal Separate Storm Sewer Systems (MS4s), and States in R6, are hosting the 2020 EPA Region 6 Virtual Stormwater Training from August 11-13, 2020, free of charge. Registration is required to receive access to the training sessions. For more information and to register, visit tamuk-isee.com.
---
Applications for EPA's Clean Air Excellence Awards now being accepted
The U.S. Environmental Protection Agency is accepting applications for the 2020 Clean Air Excellence Awards Program. Through this program, EPA recognizes and honors individuals and organizations whose efforts have helped to make progress in achieving cleaner air. The award recipients are selected for developing innovative, replicable, and sustainable programs; serving as pioneers in their fields; and improving air quality either directly or indirectly through reduced emissions of criteria pollutants, hazardous air pollutants, and/or greenhouse gases. Applications must be emailed or postmarked by Friday, July 31, 2020. For more information and application instructions, visit epa.gov.
---
Big Creek Watershed virtual meeting
On June 23, 2020, from 1:30-3 p.m., the Houston-Galveston Area Council will host a virtual Big Creek Watershed public meeting. During this informational public meeting, H-GAC staff will discuss and seek feedback on a project to address water quality issues in the Big Creek Watershed of central Fort Bend County and plan for future solutions. To register, visit constantcontact.com.
---
Protecting Prairies through Conservation Easement
On June 24, 2020, beginning at 6:30 p.m., the Houston chapter of the Native Prairies Association of Texas will host a virtual meeting featuring David Bezanson, Land Protection and Easement Manager for The Nature Conservancy in Texas, who will speak on preserving prairies through conservation easements and the prairies that were saved last year. For more information and to register, visit houstonprairie.org.
---
Climate Reality Project Virtual Training (Free)
The Climate Reality will host its first-ever virtual climate advocacy training from July 18-26, 2020. The deadline to register is coming up on June 25, so please apply today if you'd like to participate! The climate crisis touches all of us – from ecological devastation and economic worries to its effect on public health and community well-being, this crisis is changing how we live – and not for the better. For example, Texas experienced 114 billion-dollar weather and climate disasters between 1980 and 2020 – more than any other state – with Hurricane Harvey topping the list for most costly. Fortunately, Texas is already making strides to transition from focusing on a nineteenth century fuel into leading a twenty-first century renewable technology revolution. Learn more at ClimateRealityProject.org.
Mercer Bird Survey
On June 25, 2020, beginning at 8 a.m., Mercer Botanic Gardens will host its montthly bird survey with longtime birder, Paul Gregg, and Mercer staff member, Christy Jones. Birders of all skill levels are welcome. Wear comfortable walking shoes and weather-appropriate clothing as Mercer's 1.7-mile survey loop is primarily crushed asphalt trails. Registration is required. For more information and to register, see the Facebook event.
---
USGBC Texas – Best Practices Champions Kickoff
On June 25, 2020, from 1-2:30 p.m., the U.S. Green Building Council Texas chapter will hold the first meeting and working session of the USGBC Texas Best Practices Committee. The session will cover the purpose of the committee and the vision for the short and long-term. Particpants will get to know some of the Best Practices Champions of the committee and participate in an ideation sprint to help think about solutions to overcome some of the challenges. For more information and to register, visit usgbctexas.org.
---
RAQPAC meeting: COVID effects on Mobility, Energy, and Air Quality
On June 25, 2020, beginning at 2 p.m., the Houston-Galveston Area Council's Regional Air Quality Planning Advisory Committee will host a virtual meeting. The featured speaker will be Mustapha Beydoun, Ph.D., of the Houston Advanced Reserch Center, will will present on HARC's an "Overview of Mobility, Energy, and Air Quality Effects of COVID-19 in the Houston Region." The meeting will be held via Microsoft Teams, or by calling toll-free +1346-262-0196 (Conference ID:887-020-860#). Find the meeting materials at h-gac.com.
---
PACE in Texas
On June 25, 2020, from 3-4 p.m., the Texas chapter of the U.S. Green Building Council will host an online discussion with Charlene Vanlier Heydinger and Dub Taylor from Texas PACE Authority will discuss Property Asses Clean Energy (PACE). PACE is a financial tool that enables owners of commercial and industrial properties in Texas to obtain low-cost, long-term loans for water conservation, energy-efficiency improvements, and distributed generation retrofits. For more information and to register, visit usgbctexas.org.
---
Nature Heritage Society's Unity in Nature Hike
On June 27, 2020, beginning at 8:15 a.m., the Nature Heritage Society will host a Unity in Nature Hike starting at the Sims Bayou Hill. COVID-19 preventative measures will be in place at our hiking event. Please do not attend the hiking event if you feel ill or if you have any symptoms of COVID-19. For more information, visit the Facebook event.
---
Raptor Center Tour
On June 27, 2020, from 8:30-10 a.m., Houston Audubon will host a behind-the-scenes tour of the Houston Audubon Raptor and Education Center. Learn about our native raptors and raptor conservation, meet the raptors up close with lots of photo ops and discover what it takes to run a raptor center. This private event occurs before open hours, and space is limited. For more information and to register, see the Facebook event.
---
Virtual Rain Barrel Workshop
On June 27, 2020, from 2:30-3:15 p.m., Galveston Bay Foundation will hold an online rain barrel workshop with rain barrel pickup from 9 a.m.-noon at the Galveston Bay Foundation Office, 1725 Highway 146, Kemah. It will consist of a presentation via Zoom on the benefits of collecting rainwater, as well as proper rain barrel preparation and installation instructions and tips. For more information and to register, visit galvbay.org.
---
Alliance for Water Efficiency Learning Landscapes Grant Program applications due June 30
The Alliance for Water Efficiency recently launched its Learning Landscapes Grant Program. AWE offers this grant program to support building or improving educational outdoor spaces that allow school-age children to experience hands-on, applied learning about the water our landscapes consume. Eligible projects include outdoor landscapes at schools, on public/government property, at botanical gardens, and other community locations as appropriate. The application period is open through June 30, 2020. For more information, visit allianceforwaterefficiency.org.
---
Final Flower Garden Banks National Marine Sanctuary expansion public comment sought through July 3
NOAA is proposing to expand Flower Garden Banks National Marine Sanctuary. The proposal would expand the sanctuary from 56 square miles to 160 square miles to protect additional critical habitat in the Gulf of Mexico. The proposed rule for expansion would add 14 additional reefs and banks to the sanctuary. NOAA is inviting the public to provide input on any aspect of the notice of proposed rulemaking during a public comment period ending on July 3, 2020. Additional information on the proposed rule and how to make comments is available on the expansion website.
---
L.A.N.D.S. Outreach Workshops continue through August 3
The Texas Wildlife Association's Learning Across New Dimensions in Science (L.A.N.D.S.) Outreach Workshops are six (6) hour trainings that introduce attendees to the TWA, in-class and outdoor lessons and activities, and how to incorporate natural resources into classrooms or programming. Lessons focus on teaching land stewardship, native wildlife, and water conservation and are Science TEKS-aligned for Grades K-8. This year, the L.A.N.D.S. workshops are being held virtually through August 3. For more information and to register, visit texas-wildlife.org.
---
COVID-19 Registry seeks public's input
The COVID-19 Registry, spearheaded by Rice University with partnering organizations, is a research study that provides real-time information to health departments on the spread of COVID-19, who is being affected, and how. The registry will help to: track virus spread over time and across geography; measure economic and health impacts; understand behavior in response to policy changes; and identify popular and effective sources of information. Data from the registry will be stored in a highly secure system built by Rice University. Things learned from the registry will be published, but will not include any information that would identify participants. For more information and to take the survey, visit rice.edu. Read the most up-to-date findings here.
---
"Nature as Nature" blog
The Armand Bayou Nature Center offers its "Nature as Normal" blog as a means to "remember that things are still happening as normal in the bigger picture, and that we'll all be back to normal soon too." Each weekly entry features photographs by award-winning kayaking photographer Gary Seloff and ABNC Volunteer Photo Walk Leader Lyman Brown, with commentary by ABNC's Conservation Director and Chief Naturalist, Mark Kramer. The latest entry is titled "Peak Boom". Find all of the blog entries at abnc.org.
---
Houston Family Nature Challenge
Through June 26, 2020, Children's Environmental Literacy Foundation Houston is hosting the Houston Family Nature Challenge. Participants will receive a challenge each Monday, accompanied by thought-provoking mini-lessons, educational tools to enhance understanding, and Texas-based guest speakers who will share valuable environmental insights for the whole family. each week with a live Show and Tell, structured on building community among families across the Houston-Galveston region. For more information and to register, visit celfeducation.org.
---
Ask an Ecologist
On June 18, 2020 (and every Thursday through September 24), beginning at 3 p.m., Bayou Land Conservancy will present a Facebook Live event called "Ask an Ecologist." Attendees can submit nature-related questions or topics and receive answers live. For more information, visit the Facebook event.
---
TV: Texas Parks & Wildlife
Broadcast on KUHT Channel 8 at 3 p.m. each Saturday and on municipal access cable channels in Baytown, Deer Park, Houston, Texas City, Galveston, Nassau Bay, Pasadena, Seabrook, Sugar Land, and on HCC TV. More info on the TPWD website (* indicates a segment about the Houston area). For a preview, visit TPWD's YouTube Page.
Historically there used to be one million Attwater's prairie-chickens throughout the coastal prairies of Texas and Louisiana; now less than one percent remain. We follow along as biologists deal with one of the toughest breeding seasons on record, as they struggle to save one of the most endangered birds in all of Texas
Hurricanes cause terrible damage to coasts, bays and wetlands. Rebecca Hensley is leading a team to monitor and preserve these valuable coastal assets
The west Texas desert may look harsh, but its unique plants are like nature's grocery store for the wildlife and humans who call the desert home. At first glance scrubby, thorny and spindly, Big Bend plants take on new beauty when you learn how to read them
---
Additional Upcoming Events