Houston Environmental News Update August 10, 2022
National Farmers Market Week, Unplugged Adventure, The Big Four, Five for 10 – Buffalo Bayou, Green Jobs, and more
Dear Friends,
This year, National Farmers Market Week is celebrated from August 7-13. Fortunately for the greater Houston community, there is no shortage of markets in our area.
Supporting farmer's markets is a way to support our environment. Considering food typically travels 1,500 miles to arrive at your plate, there are large amounts of natural resources that contribute to this process, which in turn, contributes to pollution and trash (due to extra packaging). However, food at the farmers market is transported shorter distances in addition to using farming techniques that minimize the impact on the earth. While the feel-good features of farmers markets are not guaranteed, you are able to talk to the farmers to get the dirt on their farming practices.
Here is a list of some local markets so you can visit them yourself:
Central City Co-Op – Monday through Sunday 8 a.m. to 5 p.m. (6 p.m. on Wed., 3 p.m. on Sun.) While technically not a farmers market, Central City Co-Op, founded in 1998, is Houston's local, sustainable marketplace and oldest existing organic Co-Op. It offers fresh produce, meat, dairy, and prepared foods from many local farmers. (It's also a great place to grab a coffee and meet a friend.)
Sources:
Top image: Urban Harvest
---
CEC NOTES
Summer of Action 2022
Our Summer of Action is halfway over, and we're proud to report that the June community listening sessions and July skill-building sessions were a huge success. If you missed it, surf over to Houston Climate Movement's YouTube page to check out the event recordings.
Next on the agenda: virtual meetings with Members of Congress to advocate for Bipartisan Infrastructure Legislation funding in support climate resilience investments in our region. Please register at Eventbrite for these and other Summer of Action events, including the Houston Community Climate Summit at Rice University on September 10.
---
CEC seeks partner organizations for fall Candidate Forum
CEC is looking for member organizations to partner with us in hosting a Candidate Forum on October 2 focused on environmental issues. If you or your organization is interested in teaming up, please send an email to charlotte.cisneros@cechouston.org.
---
Professional Development Opportunities for Teachers
Join fellow environmental educators every other Friday morning for a quick check-in to collaborate. The next meeting is August 12, beginning at 8:30 a.m. Bring your coffee (or tea) and ideas for things that are working in your programs (or questions about things that are not). The Zoom call is hosted by regional board members from the Texas Association for Environmental Education. Email Alicia.Mein@pct3.hctx.net or cwilems@galvbay.org for Zoom link and any questions.
---
Virtually Wild! Texas Student Learning Programs
Region 4 Education Service Center partners with the Virtually Wild! Texas team to provide students with engaging and interactive TEKS-aligned virtual environmental education field trips that highlight careers in conservation. These free 45-minute programs are live, and teachers and students are encouraged to engage with natural resources professionals by asking questions. Topics vary by program and have included endangered species, animal adaptations, habitat exploration, wildlife crime investigations, and more! Public, private, homeschool, hospitals, and education sites are welcome to view. See program listings and register at esc4.net.
---
Other opportunities:
---
Please scroll down to read about public engagement opportunities and notes from our member organizations and the community.
---
OPPORTUNITIES FOR PUBLIC ENGAGEMENT
---
Harris County flood risk reduction funds surveys
The Harris County Community Services Department is collecting feedback from communities on how to prioritize the $750 million in promised CDBG-MIT funds. The Committees recently submitted this letter to request that the Method of Distribution strongly prioritize flood risk reduction projects. You can find out more at HarrisRecovery.org, and the surveys, in English and Spanish, are open throughout the summer.
---
---
Public Comment on Harris County Storm Conveyance Tunnels proposal
The Harris County Flood Control District is seeking public comment on the recently released Feasibility Study on the Countywide Large Diameter Tunnels for Stormwater Conveyance, a $30 billion, 133-mile system of 8 large underground tunnels to drain stormwater out of the county's bayous and streams. Public comment will be accepted through September 30. The next phase of the project will include community meetings. Find more information, including the presentation slides and video of a public meeting held in June, at hcfcd.org.
---
Learn about additional public comment opportunities at cechouston.org.
---
---
COALITION & COMMUNITY NOTES
We have endeavored to confirm the opportunities listed below. Please consider confirming directly with the hosts.
---
Texas Climate News: Space station instrument may help cities combat extreme heat
"The ECOSTRESS instrument took an image of ground surface temperatures in the Houston area as the space station passed overhead on June 20, 2022, at 6:29 a.m. Central Daylight Time. Even just after sunrise, manmade urban surfaces near the city center and streets, roads, and highways were warmer than the outskirts by up to 18 degrees F (10 degrees Celsius), showing as red and orange in the image," reports Melissa Gaskill for Texas Climate News. "This tool becomes available none too soon. Researchers examined trends in heat exposure for more than 13,000 cities from 1983 to 2016 and found a nearly 200% increase in overall urban heat exposure for some 1.7 billion people, or about a quarter of the world's population." Read the full story at texasclimatenews.org. (Image: NASA/JPL)
---
Houston Chronicle: Galveston could flood 210 days of the year by 2050, a new NOAA prediction shows
"High tides could flood Galveston streets as many as 210 days a year by 2050, compared with as many as 17 days in 2022, according to updated predictions released (August 2) by the National Oceanic and Atmospheric Administration," writes the Houston Chronicle's Emily Foxhall. "The expected number of high-tide flood days in Galveston's is nearly the worst of any coastal spot in the country because this region suffers from land that's sinking in addition to sea levels that are rising." Read the full story at houstonchronicle.com. (Photo: Mark Mulligan/Houston Chronicle)
---
Houston Public Media: Five years after Harvey, a solution to the flood threat from the Addicks and Barker Reservoirs remains a long way off
"The Addicks and Barker Reservoirs protected Houston for more than 70 years, until Hurricane Harvey filled them and caused 25,000 homes and businesses on either side of their dams to flood. Since then, the U.S. Army Corps of Engineers and its local partner, the Harris County Flood Control District, have been exploring ways to protect people on either side of the dams from major storms," reports Houston Public Media's Andrew Schneider. "The two agencies appear to be converging on a massive infrastructure solution involving the construction of a stormwater tunnel deep underground that would be able to drain the reservoirs in an emergency. But even if they surmount all the political, financial, and bureaucratic hurdles in the way of such a project, the actual construction won't begin for more than a decade." Find the full story at houstonpublicmedia.org. (Photo: Harris County Flood Control District)
---
Gabe Cazares named Executive Director of LINK Houston
CEC member organization LINK Houston, which advocates for a robust and equitable transportation network so that all people can reach opportunity, this week named Gabe Cazares as its new Executive Director. He brings to LINK Houston years of experience leading advocacy and legislative efforts for disability rights and most recently served as Director of the Mayor's Office for People with Disabilities at the City of Houston. In that role, Gabe oversaw the accessible and timely delivery of city services, programs, and activities for over 215,000 Houstonians with disabilities. Previously, Gabe served as the Manager of Government Affairs at the National Federation of the Blind in Baltimore. There, he was responsible for monitoring, drafting, and shepherding legislation and regulations that impact blind Americans through the federal legislative and rule-making process. Learn more at linkhouston.org.
---
Blackwood Skyfarm Educational Tours
With a good number of crops in the ground and lessons learned from the first season at the Blackwood Skyfarm, the rooftop farm at POST Houston is now available for educational tours to groups, schools, businesses, and more each week by appointment at least two weeks in advance. During this introductory tour, visitors will walk the current crops and learn how Skyfarm blends both ancestral, regenerative food production practices and 21st century technologies to produce organic food with less food miles and a lower carbon footprint. Each visitor will leave with an understanding the benefits of locally grown, nutrient-dense foods and plant medicine. Tours are held: Thursdays 8 a.m.-noon, Fridays noon-2 p.m., and Saturdays 2-4 p.m. Learn more and schedule tours at blackwoodland.org.
---
Sierra Club meeting: Composting
On August 11, from 7:30-9 p.m., the Houston chapter of the Sierra Club will hold a virtual meeting featuring a presentation by Chris Wood and Joe Villa of Houston-based startup Moonshot Composting. They will discuss ompost as a valuable soil resource, and the importance of composting to conserve landfill space and reduce potent climate warming methane emissions. For more information and to register, visit eventbrite.com.
---
Memorial Park Conservancy seeks Volunteers
Memorial Park Conservancy is seeking Volunteers through the Fall. Most of the volunteering will be geared towards native plant species conservation, with a focus on invasive species removal during the summer. There are weekly opportunities to volunteer in the native plant nursery, which grows a large portion of the plants that go into the ground in the park every year. Volunteers work alongside our knowledgeable conservation team towards the goal of environmental restoration. Any experience level is welcome, and tools and training are provided. In August, there is availability on the 12th 18th, 24th, and 25th. Shifts run from 8-10 a.m. during heat advisory days and 8-11 a.m. during the rest of the year. There will be additional dates in August, September and October. All dates can be seen on the signup site at memorialparkconservancy.volunteerhub.com. For any questions, please send an email to volunteer@memorialparkconservancy.org.
---
Unplugged Adventure: Ranger Treks on the Prairie
On August 13, from 11:30 a.m.-12:30 p.m. the Coastal Prairie Conservancy will hold a guided nature hike of the Indiangrass Preserve with the theme "Sounds of Summer." Participants will observe and learn about wildflowers, insects, and birds, finishing with pond dip-netting at the prairie potholes. All ages are welcome. For more information and to register, visit coastalprairieconservancy.org.
---
Five for 10 – Buffalo Bayou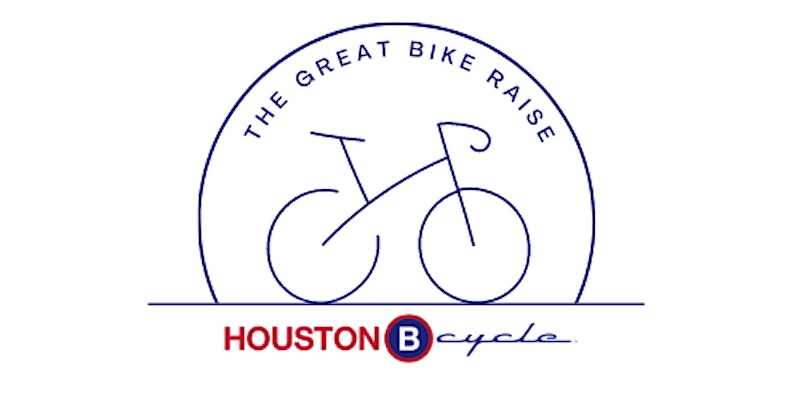 On August 13, from 5:30-8 p.m., in celebration of its 10th Anniversary, Houston BCycle will host the second of its Five for 10 Ride Series, a celebration of biking around Houston. Participants will take a private tour of Buffalo Bayou Park Cistern followed by a bike ride through Buffalo Bayou Park's bike trails leading to Waugh Bridge just before sunset where they will hear from a bat colony expert and watch the bats take flight into the night. For more information and to register, visit eventbrite.com.
---
Purple Martin Migration Watch Party
On August 13, beginning at 7:45 p.m., Houston Audubon will host its first Purple Martin Migration Watch Party of the summer. Purple Martins migrate from South America beginning in late January to nest across North America. Before heading back south for the winter, Purple Martins gather in larger numbers and feed on flying insects to fuel up for their long journey. At dusk, groups of up to 500,000 come together to roost. Grab your friends and family, bring a lawn chair, and enjoy a unique experience. This Watch Party will be held at the Willowbrook Plaza parking lot, 17395 Tomball Parkway. Learn more at houstonaudubon.org.
---
Brownfields 2022
From August 16-19, the Environmental Protection Agency's National Brownfields Training Conference will be take place in Oklahoma City, Oklahoma. Held every two years, the National Brownfields Conference attracts over 2,000 stakeholders in brownfields redevelopment and cleanup to share knowledge about sustainable reuse and celebrate the EPA Brownfields Program's success. This year, attendees will learn about the Bipartisan Infrastructure Law's $1.5 billion investment in communities through the EPA Brownfields Program and can interact with the nation's leading brownfield practitioners. Brownfield grant guidelines will be released in September 2022. For more information and to register, visit brownfields2022.org.
---
The Big Four – Major Global Environmental Issues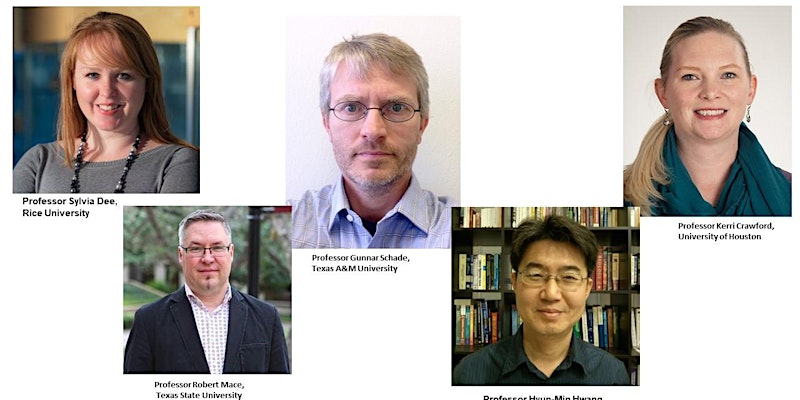 From August 16 through August 30, Christ the King Evangelical Lutheran Church will host a series of webinars focused on the Organization for Economic Co-operation and Development's Environmental Outlook to 2050: The Consequences of Inaction, published in 2012, which identified four major global environmental issues requiring immediate action: climate change, biodiversity, freshwater and health impacts of pollution. In this series, five eminent speakers will discuss the causes of, effects of and solutions to: air pollution, biodiversity loss, climate change, freshwater scarcity, and plastic pollution. The schedule: Aug. 16: "Water Resilience", Robert Mace; Aug. 18: "Plastic Pollution", Hyun-Min Hwang; Aug. 23: "Air Pollution: Past, Present & Future", Gunnar Schade; Aug. 25: "Climate Change: Simple, Serious, Solvable", Sylvia Dee; Aug. 30: "Biodiversity Loss", Kerri Crawford. Each webinar runs from 6-7 p.m. Learn more and register at eventbrite.com.
---
Bay Area Sierra Club: Why Greenspace is Important to ALL of Us
On August 17, beginning at 6:30 p.m., the Bay Area Sierra Club will hold a virtual meeting featuring a presentation by Tim Pylate, executive director of the Armand Bayou Nature Center. He will discuss the importance of preserving greenspace, the ABNC in particular, and the three rapidly disappearing ecosystems that are representative of the Texas Gulf Coast. For more information and to register, visit sierraclub.org.
---
---
Evolve Houston Relaunch Event
On August 18, from 8-11:30 a.m., Evolve Houston invites the public to celebrate its relaunch and to charge into the future of clean transportation with fresh energy. The event, held at the George R. Brown Convention Center, is an opportunity to hear first-hand about Evolve's and Houston's latest initiatives from Mayor Turner, Evolve's founding members: the City of Houston, CenterPoint Energy, NRG Energy, Shell, and the University of Houston, and other major stakeholders taking part in this effort. For more information and to register, visit eventbrite.com.
---
Bird Banding at GCBO
On August 20, 2022, from 8 a.m.-noon, the Gulf Coast Birding Observatory will host a free bird-banding event at its headquarters in Lake Jackson. Come see birds in the hand and learn about the science of bird banding. The earlier you arrive the more birds you'll see. For more information, visit gcbo.org.
---
---
35th Annual AIA Sandcastle Competition
On August 20, AIA Houston will host the 35th Annual AIA Sandcastle Competition at East Beach Galveston. In this fundraiser for AIA Houston and ArCH Foundation, teams compete the prestigious Gold Bucket Award, having begun months in advance generating ideas, developing designs, and assigning duties. On the day of the event, the teams – stretched along the beach front – meticulously sculpt their piles of sand and work non-stop for five hours. Public viewing will began at 9 a.m. The awards ceremony will be held at 4:30 p.m. Parking at East Beach Galveston is $15 (cash only) collected by the Galveston Parks Board. For more information, visit aiahouston.org.
---
Backyard Naturalists
On August 20, from 10-11 a.m., the John Paul Landing Environmental Education Center, 9950 Katy Hockley Rd., Cypress, will host a program will help you learn more about the natural world around your home and how you can provide for it. This series is best suited for adults and children ages 10 and up. For more information, email johnpaullanding@hcp4.net or call 713-274-3131, or visit apps.hcp4.net.
---
Bee Movie screening
On August 20, beginning at 6 p.m., the Buffalo Bayou Partnership will host a special event celebrating National Honeybee Day at Buffalo Bayou Park featuring a screening of the family film Bee Movie at 8 p.m.. The event will include free festivities with bee-friendly crafts for kids, a live JD, an observatory beehive to watch bees in action and a pop-up bee-inspired market. For more information, visit fareharbor.com.
---
Scholarships available for 2022 Trees for Texas conference
Texas A&M Forest Service is offering scholarships for municipalities and non-profit partners to attend the 2022 Texas Tree Conference, which will be held September 27-29 in Waco. The theme of the conference is "The Changing Seasons of Aboriculture and Urban Forestry." There will be tracks for Commercial, Municipal and Utility Arborists with plenty of time to socialize and visit the exhibitors at the expanded Trade Show. To learn more about the conference and apply for the scholarship, visit isatexas.com. The deadline to apply is 5 p.m. on August 29.
---
Vote for The Woodlands' George Mitchell Nature Preserve in the 2022 Niagara Perk Your Park Contest
The Woodlands Township has an opportunity to receive financial support in constructing a dual-purpose bird blind (a structure that allows for viewing birds without being noticed by the birds) through the Perk Your Park Contest by Niagara Water. Residents interested in helping with this effort are encouraged to vote daily online, as the three winning parks will receive $75,000 toward the upgrade. If awarded funding, the new structure will be located at the Creekside West Trailhead of George Mitchell Nature Preserve in The Woodlands. This blind has been selected as one of 10 projects in the 2022 Niagara Perk Your Park Contest from Niagara Bottling through its charitable program, Niagara Cares, and in partnership with National Recreation and Park Association (NRPA) as an initiative that focuses on park and community space revitalization across the country. Residents can vote for the new project once per day until the polls close September 12. Learn more at thewoodlandstownship-tx.gov.
---
2023 Texas Environmental Excellence Awards applications open until September 23
Each year, the Governor's Office and commissioners from the Texas Commission on Environmental Quality honor the state's most outstanding environmental projects through the Texas Environmental Excellence Awards. Winners from across the state exemplify how Texans set the standard for ensuring clean air, clean water, and the safe management of waste. The application period for the 2023 awards is now open. To see winners from 2013 to 2022, visit the Texas Environmental Excellence Awards webpage. Applications will be accepted through Friday, September 23.
---
H-GAC seeks volunteers for Plogging, Plalking, and Pladdling Pilot Group
The Houston-Galveston Area Council is seeking volunteers to help pilot and provide feedback on newly created resources designed to engage residents and recreationists in the activities of plogging, plalking, pliking and pladdling (picking up trash while doing recreational activities like jogging, walking, biking, or paddling). The project team is looking for local governments, Keep Texas Beautiful affiliates, and recreation groups willing to pilot all or specific portions of the resources and provide their feedback upon completion. The pilot period is open through September with feedback collected via a survey. Participants will be asked how the provided resources helped with the promotion, planning, or implementation of recreational cleanup activities. If you are interested in participating, contact Crysta Guzman or Kendall Guidroz at any time during the pilot period.
---
Volunteer Houston offers opportunities
Volunteer Houston, an initiative of Interfaith Ministries of Greater Houston, connects individuals, groups, and companies with nonprofit agencies to transform the Greater Houston community for good through volunteerism. For opportunities to volunteer on environmental projects, visit VolunteerHouston and sort the opportunities by "environmental".
---
FALL BIRD MIGRATION
Lights Out, Texas!
Audubon Texas encourages all Texans to join us in participating in Lights Out Texas to protect migrating birds by turning off non-essential lights at night from 11 p.m. – 6 a.m. during the fall migration period of August 15 through November 30. Where conflicts apply, prioritize lights out during the critical peak fall migration period from September 5 – October 29. Each night and each light turned out helps save migrating birds. As an added bonus, turning off non-essential lights also saves money and conserves energy for cities, local businesses, and homeowners. The Lights Out Texas initiative is supported by a coalition that includes conservation non-profits, local Audubon chapters, universities, museums, governmental organizations, businesses, and individual Texans dedicated to the conservation of birds. We Learn more about how you can help migrating birds along their migration journey by visiting tx.audubon.org.
---
Smith Point Hawk Watch
One of the great spectacles in nature is a sky full of swirling raptors soaring their way to central and South America for winter. Smith Point on the eastern shore of Galveston Bay, a natural concentration point for southwardly moving raptors in fall migration. The Smith Point Hawk Watch, a project of the Gulf Coast Bird Observatory in partnership with Hawk Watch International and the Texas Parks & Wildlife Department, is an annual census of the raptors migrating through Smith Point each fall. From August 15 through November 30, the Hawk Watch is held daily at the Candy Abshier Wildlife Management Area where GCBO has a 30-foot observation tower. The hawk watch is staffed daily from 8 a.m. to 4 p.m. You are invited to come out any day during the season. Learn more at gcbo.org.
---
CONTESTS
Sustainable Solutions Film Fest
Artist statements are due by August 25 for submissions to the 2nd Annual Sustainable Stories Film Fest, which will be held Nov. 9–11 at the University of Houston – Clear Lake. The festival exposes the audience to ideas, concepts and stories of sustainability. This year's focus is on "Sustainable Use of Water and Environmental Activism". All participating pieces have to be about an aspect of sustainability. This does not only include environmental sustainability, such as sustainable water usage, sustainable energy usage, sustainable city planning, sustainable agriculture & gardening, resilience, etc., but also social sustainability and social justice, economic sustainability and educational sustainability. Films about sustainable outdoor fun and recreation and sustainability-themed music videos are also invited to participate. Highlights from this festival will be shown at CEC's Wild About Houston environmental movie night in Summer 2023. For full information and submission guidelines, visit sustainable-stories.org.
---
Flock Together Photo Contest
In conjunction with Houston Bird Week 2022, Houston Audubon's Flock Together Photo Contest is back for its second year. Entries will be judged based on Relevance to Theme, Creativity, Uniqueness/Impact/Originality, Composition, Lighting, Color, and Technical Quality. All entries are eligible for the People's Choice Award. Winners will be announced September 19, and the Awards Celebration will be held September 24. Submissions are being accepted through August 26. For more information, including the list of categories and submission guidelines, visit houstonaudubon.org.
---
Youth Innovation Challenge 2022
The Youth Innovation Challenge, hosted by the Global Environmental Education Partnership, gives young people (aged 15–30) around the world a chance to come up with innovative solutions to the pressing environmental issue of marine debris, using EE as a key strategy. They are looking for solutions that are innovative, feasible, and informed by research. Winning solutions will receive global recognition and a $1,000 prize. Proposals must be submitted before September 1 at 11:59 PM U.S. Eastern Time. For more information and to register, visit thegeep.org.
---
Marine Debris Art Contest
Registration is open through September 1 for Artist Boat's Marine Debris Art Contest. Artists and ocean-lovers of all ages can submit pieces to display at the art gallery. Art pieces are comprised primarily of marine debris and demonstrate the effects aquatic trash can have on our oceans and the life that depends on them. Art pieces must be brought to Artist Boat (13330 Settegast Road, Galveston) by September 23. The judging and viewing of the art pieces will be held October 8 at the Galveston Art League. For full rules and submission guidelines, visit artistboat.org.
---
2022 Get Into Your Sanctuary Photo Contest
The National Marine Sanctuaries 2022 Get Into Your Sanctuary Photo Contest is underway through September 5. All photographers, regardless of skill level or experience, are invited to participate. Each photographer may submit up to 10 photos (minimum of 1200 pixels wide) that tell the stories of the National Marine Sanctuaries, including Texas's own Flower Garden Banks National Marine Sanctuary. Winning photographs will be announced in October 2022 as the Sanctuaries celebrate their 50th anniversary. For full contest rules and submission information, visit sanctuaries.noaa.gov.
---
2022 Wild "InSight" Photo Contest
TWRC Wildlife Center is holding its 4th Wild "InSight" Photo Contest, which raises funds for the Wildlife Center operations and Animal Care Program. Submissions will be accepted through September 26. TWRC Wildlife Center is also seeking sponsors for its 2023 WildInSight Calendar. Contact Anna Saxton for more information. For more information, visit twrcwildlifecenter.org.
---
Reminders About Ongoing Opportunities
The Architecture of Bees. Through August 26, Architecture Center Houston offers the exhibition The Architecture of Bees in the gallery of its headquarters at 902 Commerce St. Curated by architect and beekeeper Wendy Heger, AIA, The Architecture of Bees is an immersive educational visual arts exhibition that brings together designers, architects, naturalists, and beekeepers to illustrate the importance and influence of bees on human design and construction. For more information, visit aiahouston.org.
Texas Master Naturalistâ"¢ chapter seeking fall volunteers. The Coastal Prairie chapter of the Texas Master Naturalistâ"¢ program – a corps of well-informed volunteers who provide education, outreach, and service dedicated to the beneficial management of natural resources and natural areas within their communities – is seeking volunteers for the fall 2022 training season. The deadline to apply is September 6. Learn more at txmn.tamu.edu.
---
TV: Texas Parks & Wildlife
Broadcast on KUHT Channel 8 at 3 p.m. each Saturday and on municipal access cable channels in Baytown, Deer Park, Houston, Texas City, Galveston, Nassau Bay, Pasadena, Seabrook, Sugar Land, and on HCC TV. More info on the TPWD website (* indicates a segment about the Houston area). For a preview, visit TPWD's YouTube Page.
Jim Willis wanted more quail on his land, but he learned that restoring native grasses was key to wildlife populations, water, and soil health. Today the Grassland Restoration Incentive Program helps landowners improve grassland habitat
The once-maligned common carp has emerged as a sought-after sport fish, and anglers are coming to Texas from around the world just to catch them. Tag along as we hit some Texas carp hotspots, Lady Bird Lake in Austin, and Lake Fork near Dallas, and meet some folks who pursue these internationally popular fish
Amber waves of native grass whisper in a gentle breeze
Additional Upcoming Events
---
Check out the latest Green Jobs at cechouston.org/green-jobs/.