Houston Environmental News Update June 22, 2022
Texas Heat, Summer of Action listening sessions, The Buzz About Bees, Pollinator Walk, BioBlitz, Pollinator Workshop, Green Jobs, and more
Dear Friends,
As you no doubt know, Tuesday marked the first day of summer! Of course, as we Southeast Texans and much of the country can attest, the extended heat wave we've been experiencing would seem to indicate summer has been here for some time.
In Texas, the heat isn't just affecting those of us who live in largely air-conditioned cites and suburbs. As Houston Public Media reports, "About 80% of Texas is currently experiencing some level of drought conditions, ranging from 'moderate' to 'exceptional'. The drought, which caused wildfires across the state earlier this year and prompted burn bans, is now negatively affecting farmers and ranchers. A lack of rain during the spring resulted in lower crop production and decreased soil moisture levels, with no relief in sight."
Houston Public Media also reminds us that "Texas is facing an intense wildfire season, with already over 200,000 acres burned so far."
"Of course, wildfires can have devastating consequences for people, agriculture and the environment. But they also bring some positive ecological effects," the story continues.
Wildfires can destroy agricultural crops, grazing fields, and structures, and also can lead to flash floods and soil erosion.
"But while uncontrolled wildfires have destructive consequences, [Karl] Flocke [of the Texas A&M Forest Service[ says fire itself isn't a bad thing for the plains landscape that covers much of Texas, 'This is a fire adapted ecosystem. It's just the nature of the vegetation we have out there. It will burn, and it is good, to a degree, for the ecosystem.'"
But the heat is very often not good for people. When venturing outdoors, please be aware of how your body is responding, drink plenty of water, wear a hat, and go inside if you begin to feel overwhelmed. There are plenty of designated cooling areas around the Houston area, which you can find via this KHOU story.
And speaking of summer, here's a reminder that CEC, EDF, and the Houston Climate Move are partnering in a Summer of Action. Find details in CEC Notes below.
Top image: U.S. Drought Monitor
---
CEC NOTES
Summer of Action 2022
This summer, CEC received a grant from the EDF (Environmental Defense Fund) to host a Summer of Action in partnership with the Houston Climate Movement. The purpose of this Summer of Action is twofold: to educate the community and electeds and to advocate for solutions that work for all of us. Through a series of events, we plan to facilitate community healing, provide opportunities for climate education and advocacy, and support frontline leaders in building more resilient communities. The Summer of Action begins in June with two Community Listening Sessions, community members will have the opportunity to voice their concerns, process their climate grief, and connect with one another. The first one will be held on June 26. We hope that you will join us! You can register to attend and find more details at eventbrite.com.
If you are unable to attend the in-person session, a second, virtual listening session will be held via Zoom on Tuesday, June 28 from 6-8pm. Register at eventbrite.com. Learn more about the Summer of Action at cechouston.org.
---
Professional Development Opportunities for Teachers
Join fellow environmental educators every other Friday morning for a quick check-in to collaborate. The next meeting is July 1, beginning at 8:30 a.m. Bring your coffee (or tea) and ideas for things that are working in your programs (or questions about things that are not). The Zoom call is hosted by regional board members from the Texas Association for Environmental Education. Email Alicia at Alicia.Mein@pct3.hctx.net for Zoom link and any questions.
---
Virtually Wild! Texas Student Learning Programs
Region 4 Education Service Center partners with the Virtually Wild! Texas team to provide students with engaging and interactive TEKS-aligned virtual environmental education field trips that highlight careers in conservation. These free 45-minute programs are live, and teachers and students are encouraged to engage with natural resources professionals by asking questions. Topics vary by program and have included endangered species, animal adaptations, habitat exploration, wildlife crime investigations, and more! Public, private, homeschool, hospitals, and education sites are welcome to view. See program listings and register at esc4.net.
---
Texas Wildlife Foundation Summer 2022 Teacher Workshops
The Texas Wildlife Foundation is offering Teacher Workshops, both virtual and in-person through July 28. Teacher Workshops are six-hour trainings that introduce attendees to the Texas Wildlife Association, in-class and outdoor lessons and activities, and how to incorporate natural resources into classrooms or programming. Lessons focus on teaching land stewardship, native wildlife, and water conservation and are Science TEKS-aligned for Grades K-8. Learn more and register at texas-wildlife.org.
Other opportunities:
---
Please scroll down to read about public engagement opportunities and notes from our member organizations and the community.
---
OPPORTUNITIES FOR PUBLIC ENGAGEMENT
---
EPA Meeting – San Jacinto River Waste Pits
On June 23, from 6:30-8 p.m., the EPA will be host an in-person meeting at the Flukinger Community Center, 16003 Lorenzo St., Channelview to provide updates on the status of the Waste Pits Superfund Site. The meeting can also be accessed via phone. For more information, including the phone number, visit txhea.org.
---
Community Flood Resilience Task Force Meeting, Yearly Report
The Harris County Community Flood Resilience Task Force, which advises Harris County on equitable flood resilience planning and projects that take into account the needs and priorities of communities, will meet Thursday, June 23, from 5:30-7:30 p.m. The meeting will take place via Zoom and you can attend by registering at eventbrite.com. Additionally, the CFRTF has submitted its first Yearly Report to the county. It will discussed during the June 28 meeting of Harris County Commissioners Court.
Additionally, the Harris County Community Services Department is currently collecting feedback from communities on how to prioritize the $750 million in promised CDBG-MIT funds. The Committees recently submitted this letter to request that the Method of Distribution strongly prioritize flood risk reduction projects. You can find out more at HarrisRecovery.org, and the surveys, in English and Spanish, are open throughout the summer.
Learn about additional public comment opportunities at cechouston.org.
---
---
COALITION & COMMUNITY NOTES
We have endeavored to confirm the opportunities listed below. Please consider confirming directly with the hosts.
---
Texas Tribune: Texas plans to place charging stations for electric cars every 50 miles on most interstates
"Texas is planning to add enough electric vehicle charging stations throughout the state to support 1 million electric vehicles with dozens of new stations to allow for easier long-distance travel," writes Texas Tribute reporter Reese Oxner. "In a draft plan released this month, the Texas Department of Transportation broke down a five-year plan to create a network of chargers throughout the state, starting along main corridors and interstate highways before building stations in rural areas." Read the full story at texastribune.org. (Photo: Dominick Sokotoff/Sipa USA via REUTERS)
---
Mercer Botanic Gardens Volunteer Orientation
On June 22, 2021, from 6-7 p.m., Mercer Botanic Gardens will hold an orientation for prospective volunteers. The orientation will detail the various volunteer opportunities, from helping maintain our gardens, to plant propagation and sales, to educational programs and the Mercer Ambassadors. This orientation will be off site at the Timber Lane Community Center, 1904 Naplechase Crest Drive in Spring. Participants must be 16 or older or 12-15 if accompanied by a parent or guardian. Limited space is available, and registration is required. For more information and to register, see the Facebook event.
---
Southeastern Grasslands
On June 22, beginning at 7 p.m., the Natural Prairies Association of Texas will present a webinar featuring Dwayne Estes, co-founder and executive director of the Southern Gransslands Initiative. He will trace the largely unknown "grassland highways and islands" that generations followed through the Southeast and on to Texas. will show examples of the grasslands that were important in westward expansion and examples of some that managed to survive the past 500 years. For more information and to register, visit texasprairie.org.
---
Teacher Conservation Institute: Green Jobs, Exploring Forest Careers
From June 22-23, the Texas Forestry Association's Teacher Conservation Institute will hold an outdoor professional development forestry experience for middle school and high school teachers at Rogers Lumber Company, 8120 Old Hwy 90, Orange. Teachers will receive 16 hours of CPE and TEEAC credit as they become certified in Project Learning Trees' new Green Jobs curriculum, which is TEKS aligned and STEM correlated. The event will explore a tree farm, logging operation, and forest products manufacturing facility as they learn about Texas working forests and STEM forestry careers. For more information and to register, visit texasforestry.org.
---
2022 Edible Academy
From June 22-23, Urban Harvest will hold its 2022 Edible Academy for teachers, garden educators, and parent garden coordinators. The workshop will offer hands-on lessons on learn techniques and curriculum for using your school garden and Outdoor Classroom as exciting educational tools. Participants will explore lessons in gardening and nutrition education that support TEKS objectives in the core subjects. The workshop includes lunch, a digital copy of the Urban Harvest School Garden Guide, 12 CPEs, resources, and more. For more information and to register, visit urbanharvest.org.
---
The Buzz About Bees
On June 23, beginning at noon, Buffalo Bayou Partnership and Architecture Center Houston, in conjunction with the exhibition The Architecture of Bees, will present a Lunch and Learn presentation by nature historian Nancy Greig, retired founding director of the Cockrell Butterfly Center. She will discuss the diversity of bees in North American and Texas, and how we can help boost their numbers. For more information and to register, visit buffalobayou.org.
---
Gardening for Pollinators
On June 23, from 7-8:30 p.m., Urban Harvest, as part of marking National Pollinator Week (June 20-26), will hold on online class focusing on gardening for local pollinators to the Houston and Southeast Texas region, and climate from types of pollinators to which native and adapted plants to have on your list to attract your personal favorites. The class will be taught by Urban Harvest Garden Educator and Texas Master Gardener Sherry Cruse, who has been teaching adults and children about plants and gardening for nearly 20 years. For more information and to register, visit urbanharvest.org.
---
Pollinator Walk
On June 24, from 7-8:30 a.m., Buffalo Bayou Partnership and Architecture Center Houston will host a Pollinator Walk with Dr. Gabriela Sosa, Buffalo Bayou Partnersip's Conservation Manager, and a representative from Texas A&M AgriLife Extension, who will lead a walk along Buffalo Bayou Park to identify those native plants and flowers that attract the necessary pollinators that the Buffalo Bayou ecosystem relies on. For more information and to register, visit aiahouston.org.
---
Prairie Planting at the Park
On June 24, fro 9 a.m.-1 p.m., Galveston Bay Foundation and Harris County Precinct 2 will host a volunteer event to restore portions of Challenger 7 Memorial Park by planting native prairie plants in an effort to protect this declining ecosystem. All of the planting supplies and materials will be provided, but please bring a full water bottle and wear closed-toe shoes. All ages welcome. For more information and to register, visit galvbay.org.
---
Urban Harvest Saturday Farmers Market
On June 25, from 8 a.m.-noon, Urban Harvest will hold its annual Pollinator Week Festival at its Saturday Farmers Market at t St. John's School, 2752 Buffalo Speedway. The Houston Museum of Natural Science's Bugs on Wheels van showing us "The Magic of Metamorphosis" while Bee2Bee Honey will bring out their observation hive. Attendees will also find a special craft booth from Buchanan's Native Plants, Plant and Seed Giveaways, Chef Nina Ahmend of Green Roots Kitchen cooking live, and more.
---
The Woodlands Township Virtual BioBlitz
Through June 26, The Woodlands Township is holding a community effort to identify as many species as possible during National Pollinator Week. This effort provides an informal, fun opportunity for the public to learn together and share their enthusiasm for nature. And the information collected contributes to a genuine scientific survey. Anyone can participate regardless of age or knowledge level. Observations made will be tallied and results will be shared with the community. and in-person BioBlitz will be held Saturday, June 25, from 8 to 11 a.m. at The Recreation Center at Rob Fleming Park. Learn more and register at thewoodlandstownship-tx.gov.
---
Pollinator Workshop And Bioblitz
On June 25, from 8 a.m.-noon, the Houston chapter of the Native Prairies Association of Texas will hold a Pollinator Workshop And Bioblitz at the Lawther-Deer Park Prairie. Enjoy and document the wildflowers and pollinators during the Bioblitz. Then hear Michael Eckenfels present on our native bees and other pollinators. You will need the iNaturalist app to participate in Bioblitz. Space is limited. Please register by sending an email to Della_Barbato@TexasPrairie.org.
---
Water Conservation Event & Rain Barrel Workshop
On June 25, from 9 a.m.-noon, Galveston Bay Foundation will hold a free, family-friendly water conservation event and rain barrel workshop at its Kemah headquarters. Participants can learn how to use easy water conservation tools, like Water My Yard, to save money and water at home, explore the pollinator garden, enjoy educational games and art activities, and see how rain barrels work. Those who pre-purchase a rain barrel and kit can take one home that day. For more information and to purchase a rain barrel, visit galvbay.org.
---
Is There an Association Between Air Pollution and COVID-19 Mortality?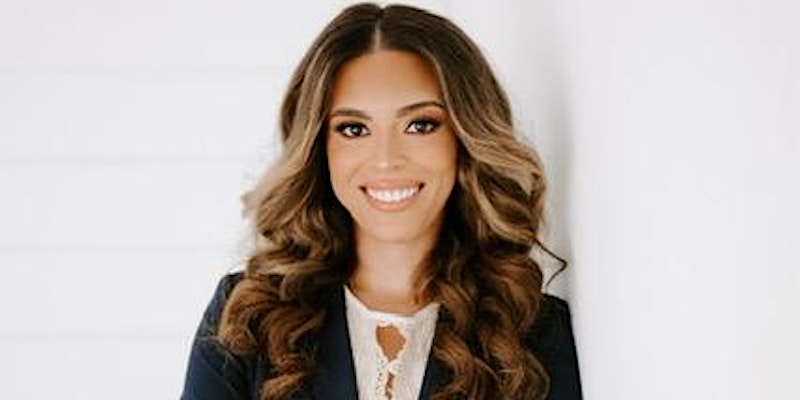 On June 26, from 6-7 p.m., Christ the King Evangelical Lutheran Church will present a webinar featuring Rachel White, MPH, Ph.D., who will discuss the relationship between air quality and COVID-19 mortality. An important public health objective is to identify key modifiable environmental factors that may contribute to the severity of the health outcomes related to this disease. This presentation will take a deep dive into this topic and discuss how pollution may impact our understanding of respiratory illnesses such as COVID-19. For more information and to register, visit eventbrite.com.
---
Exploring Sustainability through Student-Driven Projects
From June 27-29, from 8:30 a.m.-3:30 p.m. each day, the Children's Environmental Literacy Foundation will offer in-person summer institute will introduce how to apply education for sustainability as a lens for learning in any subject area and grade level. Each educator will develop a Student-Driven Action Project that will address specific community environmental or justice problems. Participants will also use CELF's Big Ideas of Sustainability Framework to guide the integration of sustainability concepts into current teaching practices. The event will take place at Lone Star Community College-Kingwood. To register, visit celfeducation.org.
---
Keep Texas Beautiful Conference
From June 27-29, the 55th Annual Keep Texas Beautiful Conference will be held at the Sheraton Austin Hotel at the Capitol.Keep Texas Beautiful is a network of dedicated Texans working together to make our state the best place to live, work and play. The conference is an opportunity for participants to share, learn, and celebrate local, regional, and state accomplishments and programs and includes networking, field trips, educational sessions, awards presentations, and exhibits. For more information and to register, visit ktb.org.
---
Brews for Birds & Pints for Opossums
On June 29, TWRC Wildlife Center will hold a fundraising event at Dog Haus Biergarten, 10906 Enclave Parkway in the Energy Corridor. Come enjoy great burgers, hotd ogs, sausages and beer. A portion of the proceeds will be go to TWRC Wildlife Center. For more information, visit twrcwildlifecenter.org.
---
Infrastructure and Texas' Environment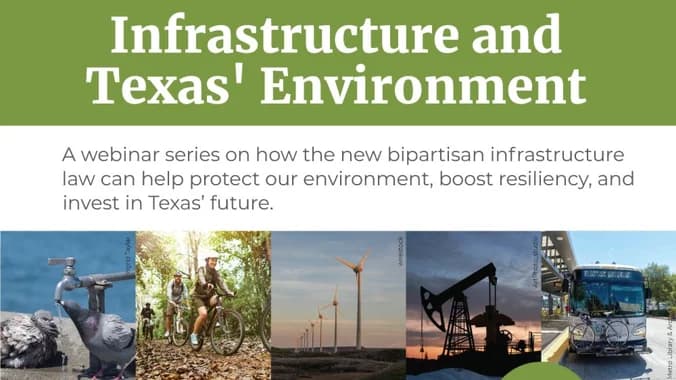 The Sierra Club and partner organizations are hosting a webinar series featuring state agency experts on available opportunities for state and local investments in energy, transportation, water and environmental cleanup with at least $35 billion in funding from the Infrastructure Investment and Jobs Act. On June 28, the topic will be "Water Infrastructure". Each webinar will begin at noon. For more information and to register, visit meetup.com.
---
Residential Energy Dashboard webinar
On June 29, from noon-1 p.m., the U.S. Green Building Council Texas chapter and the Green Building Resource Center will host a webinar featuring Patricia Vega, CEO of Quantum New Energy, who will discuss residential energy dashboards, which can help homeowners manage their energy use more wisely by presenting real data in a coherent fashion. Vega will outline her company's process from conception to current day, and explain how the dashboard works in real time. For more information and to register, visit usgbctexas.org.
---
Launch of Environmental Justice Tool
On June 30, from noon-1 p.m., Texas Sustainable Business Network, the U.S. Green Building Council Texas, and Impact Hub Houston will host a webinar for the launch of the free Building Environmental Justice Tool. When included in the planning of building and community projects, the Environmental Justice Tool creates a framework and repeatable pathway for development that result in more inclusive and equitable outcomes that better reflect the needs and desires of all building and community stakeholders. Attendees will get an overview of what the Environmental Justice Tool is and how to use it, and see how other leaders in the sustainable business ecosystem are using this new resource to support their Environmental Justice goals. For more information and to register, visit eventbrite.com.
---
Action on Resiliency
On June 30, beginning at 5:30 p.m., AIA Houston, as part of its Urban Design 2022 Speaker Series, will host a panel discussion at Architecture Center Houston about how how local agencies are preparing projects eligible for resilience and prevention programs funded by the $1 trillion infrastructure bill signed by President Biden in November 2021. Nearly half of the funds from this bill are ear-marked to help communities build infrastructure toward resilience measures. Attendees will learn about resilience priority projects per sector, and identify with us how sectors can work together to streamline resilience efforts. For more information and to register, visit aiahouston.org.
---
Moth Night at Exploration Green
On July 2, from 8-10 p.m., Exploration Green, in celebration of National Moth Week (July 17- 31), invites the public to participate in an event to discover what species of moths and other night-flying insects are out and about in Exploration Green. White and UV lights shining on white sheets will attract them where they can be viewed and photographed. In the days after the event, participants will upload our observations to iNaturatlist for identification and so that we can track the species we have found over time. This event is family and pet friendly. For more information, see the Facebook event.
---
Deep in the Heart in Texas theaters
Deep in the Heart, a visually stunning celebration of what makes Texas unique — its diverse landscapes and remarkable wildlife behavior that cannot be found anywhere else in the world, is now in theaters. Narrated by Matthew McConaughey and featuring state-of-the-art cinematography, this family-friendly film journeys from the highest peaks in West Texas, through our aquifers, rivers, and bays, and deep into the Gulf of Mexico. See the trailer. Learn more about the film at deepintheheartwildlife.com. Find a theater near you and purchase tickets here.
---
Reminders About Ongoing Opportunities
---
TV: Texas Parks & Wildlife
Broadcast on KUHT Channel 8 at 3 p.m. each Saturday and on municipal access cable channels in Baytown, Deer Park, Houston, Texas City, Galveston, Nassau Bay, Pasadena, Seabrook, Sugar Land, and on HCC TV. More info on the TPWD website (* indicates a segment about the Houston area). For a preview, visit TPWD's YouTube Page.
You could call him the trail troubadour. Meet John Talley, a mechanic and mountain-biking musician who has been taming trails in San Angelo for decades and who considers the local state park a hidden treasure
See how a ranching couple in their 90s has kept their West Texas ranch going for the past 60 years, and sustained a ranching heritage dating to 1888
From raising chicks to building nest boxes, meet a husband and wife team that has spent half a lifetime working to save the chimney swift
Some chilly birds search for food in the ice and snow and brighten up an extra-cold winter day.
Additional Upcoming Events
---
Check out the latest Green Jobs at cechouston.org/green-jobs/.