Houston Environmental News Update June 15, 2022
Charlotte Cisneros named CEC Executive Director, Roadmap for ESG, Camping 101, Innovative Energy Fest, Virtual Bioblitz, Green Jobs, and more
Dear Friends,
All of us at Citizens' Environmental Coalition are thrilled to announce that Charlotte Cisneros has been selected as our new Executive Director, effective June 27, 2022. Charlotte is is leaving her position as Community Programs Manager at Galveston Bay Foundation. Previously, she worked in environmental consulting as a Project Manager and Environmental Engineer specializing in environmental site assessment and remediation projects. Charlotte also previously worked at TCEQ as an Environmental Investigator, served in the Peace Corps in Ghana. She graduated from Carnegie Mellon University with a B.S. in Civil Engineering and a Masters in Environmental Engineering.
Charlotte is already a part of the CEC family, having served as a Board Member, most recently serving as Vice-President. She is part of the Volunteer Alliance Field Crew with the Parks Project, and has held volunteer positions with a variety of other organizations, including the Houston Arboretum & Nature Center and the California Academy of Sciences. Charlotte enjoys a variety of hobbies, including participating in comedy wrestling shows, traveling, and creating art for her Etsy shop.
Paige Powell, who has served as Interim Executive Director since February, will resume her position as Deputy Executive Director.
---
CEC NOTES
Summer of Action 2022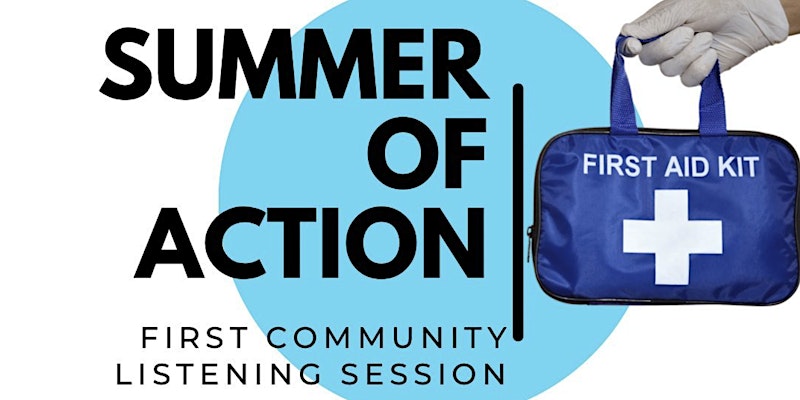 This summer, CEC received a grant from the EDF (Environmental Defense Fund) to host a Summer of Action in partnership with the Houston Climate Movement. The purpose of this Summer of Action is twofold: to educate the community and electeds and to advocate for solutions that work for all of us. Through a series of events, we plan to facilitate community healing, provide opportunities for climate education and advocacy, and support frontline leaders in building more resilient communities. The Summer of Action begins in June with two Community Listening Sessions, community members will have the opportunity to voice their concerns, process their climate grief, and connect with one another. The first one will be held on June 26. We hope that you will join us! You can register to attend and find more details at eventbrite.com. Learn more about the Summer of Action at cechouston.org.
---
Professional Development Opportunities for Teachers
Join fellow environmental educators every other Friday morning for a quick check-in to collaborate. The next meeting is June 17, beginning at 8:30 a.m. Bring your coffee (or tea) and ideas for things that are working in your programs (or questions about things that are not). The Zoom call is hosted by regional board members from the Texas Association for Environmental Education. Email Alicia at Alicia.Mein@pct3.hctx.net for Zoom link and any questions.
---
Virtually Wild! Texas Student Learning Programs
Region 4 Education Service Center partners with the Virtually Wild! Texas team to provide students with engaging and interactive TEKS-aligned virtual environmental education field trips that highlight careers in conservation. These free 45-minute programs are live, and teachers and students are encouraged to engage with natural resources professionals by asking questions. Topics vary by program and have included endangered species, animal adaptations, habitat exploration, wildlife crime investigations, and more! Public, private, homeschool, hospitals, and education sites are welcome to view. See program listings and register at esc4.net.
---
Texas Wildlife Foundation Summer 2022 Teacher Workshops
The Texas Wildlife Foundation is offering Teacher Workshops, both virtual and in-person through July 28. Teacher Workshops are six-hour trainings that introduce attendees to the Texas Wildlife Association, in-class and outdoor lessons and activities, and how to incorporate natural resources into classrooms or programming. Lessons focus on teaching land stewardship, native wildlife, and water conservation and are Science TEKS-aligned for Grades K-8. Learn more and register at texas-wildlife.org.
Other opportunities:
---
Please scroll down to read about public engagement opportunities and notes from our member organizations and the community.
---
OPPORTUNITIES FOR PUBLIC ENGAGEMENT
---
Deepwater Horizon Trustees Annual Public Meeting Webinar
The Trustee Council will hold its seventh annual public meeting and open house via webinar on June 16, from 6-7 p.m. CT. During this meeting, Trustees will present updates on the progress made by the Trustee Council and in each of the seven Restoration Areas. This meeting will also serve as the annual public meeting for the Regionwide Trustee Implementation Group. There will provide an opportunity for public comments after the presentations. There will also be an open house Q&A session following the conclusion of the public meeting presentations and public comment period.  Register at gotowebinar.com.
---
Virtual Community Engagement Meeting – Stormwater Conveyance Tunnels
On June, 16, from 6:30-7:30 p.m., the Harris County Flood Control District will hold a Virtual Community Engagement Meeting regarding Phase 2 results for the Feasibility Study of Stormwater Conveyance Tunnels. The purpose of Phase 2 was to identify unmet flood mitigation needs in Harris County's watersheds and – if possible – develop distinct tunnel concept(s) that would meet those needs, while providing sufficient benefit to justify their construction. During Phase 2, it was determined that a tunnel system, rather than one or more individual tunnel alignments, should be the focus of further study. This additional study would be needed before a final decision is made on whether to move forward with adding tunnels to Harris County's stormwater management system. For more information and a link to join the meeting, visit hcfcd.org.
---
National Environmental Justice Community Engagement Call
EPA invites Environmental Justice advocates to participate in the next National Environmental Justice Community Engagement Call on June 21 from 1 p.m. to 3 p.m. (Central Time). The purpose of these calls is to inform communities about EPA's environmental justice work and enhance opportunities to maintain an open dialogue with environmental justice advocates. The agenda includes EPA EJ Leadership Updates, and discussion of BIL Water Infrastructure Investments and Community Technical Assistance. For more information and to register, visit eventbrite.com.
---
Texas Commission on Environmental Quality Sunset Review hearing
As reported by Houston Public Media, the Texas Commission on Environmental Quality (TCEQ) is undergoing its once-every-12-year Sunset Review at the Texas Legislature. In the Sunset Review process, the Texas Sunset Advisory Commission reviews the performance of state agencies and makes recommendations to the Legislature on how those agencies can improve. State lawmakers are holding a single public hearing on the TCEQ in Austin on June 22, beginning at 9 a.m. (See the associated documents, including the Executive Summary and Staff Report, here.) The hearing will also be available over webcast. Learn more at sunset.texas.gov.
---
Community Flood Resilience Task Force Yearly Report
The Harris County Community Flood Resilience Task Force, which advises Harris County on equitable flood resilience planning and projects that take into account the needs and priorities of communities, has submitted its first Yearly Report to the county. It will discussed during the June 28 meeting of Harris County Commissioners Court.
Learn about additional public comment opportunities at cechouston.org.
---
---
COALITION & COMMUNITY NOTES
We have endeavored to confirm the opportunities listed below. Please consider confirming directly with the hosts.
---
Laura Jaramillo named Executive Director of LISC Houston
LISC Houston has named Laura Jaramillo as its new, permanent Executive Director, effective June 13. Jaramillo had been serving as interim executive director since Fall 2021. She has been a long-time partner of LISC, having served on the LAC since 2003, including a term as Chair from 2012 to 2015. She is tapping into 30 years of experience to lead the organization's local partnerships and investment strategies, all focused on catalyzing opportunities for families and communities. She will continue to provide market leadership and support the team in advancing its strategic framework and programmatic initiatives focused on driving equitable and inclusive growth, and addressing health, wealth, and opportunity gaps by creating pathways for people and places to prosper. For the full announcement, visit lisc.org.
---
Deep in the Heart in Texas theaters
Deep in the Heart, a visually stunning celebration of what makes Texas unique — its diverse landscapes and remarkable wildlife behavior that cannot be found anywhere else in the world, is now in theaters. Narrated by Matthew McConaughey and featuring state-of-the-art cinematography, this family-friendly film journeys from the highest peaks in West Texas, through our aquifers, rivers, and bays, and deep into the Gulf of Mexico. See the trailer. Learn more about the film at deepintheheartwildlife.com. Find a theater near you and purchase tickets here.
---
Roadmap for ESG (Environment, Social and Governance)
On June 16, from noon-1 p.m, the Texas Association of Environmental Professionals will hold a luncheon meeting at the Cadillac Bar, 1802 Shepherd Dr., featuring a presentation by Ginny Philps, executive advisor, and Anika Muslawski, senior scientist, GHD. For more information and to register, visit taep.memberclicks.net.
---
---
---
---
Clean Waters Initiative Workshop: Outreach, Education, and Volunteer Coordination
On June 16, from 2-4 p.m., the Houston-Galveston Area Council will hold a Clean Waters Initiative Workshop that will examine some of the education, outreach, and volunteer activities that H-GAC and our area partners are coordinating to raise awareness for water resource protection and stimulate community engagement throughout the region. This meeting will be in person and on Zoom. For more information and to register, visit h-gac.com.
---
Native Host Plants for Texas Moths
On June 16, beginning at 7 p.m., the Houston chapter of the Native Plant Society of Texas will hold a monthly meeting at the Houston Arboretum & Nature Center. The meeting will feature a presentation by naturalists Jim and Lynne Weber, who will discuss the special relationships that exist between several native plant species and the moths that use them. The talk will present the knowledge and resources needed to encourage and appreciate a wider diversity of caterpillars and moths in a Texas native plant garden. For more information, visit npsot.org.
---
Bird Banding at GCBO
On June 18, 2022, from 8 a.m.-noon, the Gulf Coast Birding Observatory will host a free bird-banding event at its headquarters in Lake Jackson. Come see birds in the hand and learn about the science of bird banding. The earlier you arrive the more birds you'll see. For more information, see the Facebook event.
---
---
Unplugged Adventure: Camping 101 & Outdoor Ethics
On June 18, from 10-11:30 a.m., REI and the Coastal Prairie Conservancy will hold a class on what you need to take your first (or second or third) camping trip. The class will cover the basics, including: how to be warm, dry and comfortable camping, gear and equipment necessities, ideas for fun activities, and more. No experience is necessary. For more information and to register, visit coastalprairieconservancy.org.
---
Innovative Energy Fest
On June 19, from 3-5 p.m., Emerson Unitarian Universalist Church, 1900 Bering Drive, will host the Innovative Energy Fest. a family-friendly outing where participants can team up to build and race solar-powered model cars and play fun, educational games about our new energy future. The event features a "passport" book to get stamped from each activity station allowing the attendees to win a prize. Co-sponsors include Houston Renewable Energy Group, Sierra Club Houston, Houston Electric Auto Associations, Citizen's Climate Lobby Houston Chapter, Solar United Neighbors, and Emerson's Ministry for Earth. For more information and to register, visit emersonhouston.org.
---
Gulf of Mexico Youth Advisory Congress applications due June 20
Applications are being accepted through June 20 for the Inaugural Gulf of Mexico Youth Advisory Congress for young environmental stewards aged 15-25. The Youth Advisory Congress will help to shape the annual Youth Climate Summit and contribute to an international (US, Mexico, and Cuba) collaborative team focused on working with researchers and policy-makers to strengthen their stewardship, grow as environmental activists in their communities, and collaborate on concrete environmental policies, programs, and campaigns within the Gulf of Mexico. Check out the Gulf of Mexico Youth Advisory Congress-Info Sheet for questions. Apply here.
---
The Woodlands Township Virtual BioBlitz
From June 20-26, The Woodlands Township will hold a community effort to identify as many species as possible during National Pollinator Week. This effort provides an informal, fun opportunity for the public to learn together and share their enthusiasm for nature. And the information collected contributes to a genuine scientific survey. Anyone can participate regardless of age or knowledge level. Observations made will be tallied and results will be shared with the community. and in-person BioBlitz will be held Saturday, June 25, from 8 to 11 a.m. at The Recreation Center at Rob Fleming Park. Learn more and register at thewoodlandstownship-tx.gov.
---
Burnet Bay Community Shoreline Cleanup
On June 21, from 9 a.m.-1 p.m., Galveston Bay Foundation and Harris County Precinct 2 will host a volunteer event to remove trash and debris from the shoreline along Burnet Bay making a positive impact on local wildlife and fisheries that depend on this habitat to survive. All ages are invited to participate. Cleaning supplies such as bags, gloves and trash grabbers will be provided. Parking is available at Juan Seguin Historic Park. For more information, visit galvbay.org.
---
Infrastructure and Texas' Environment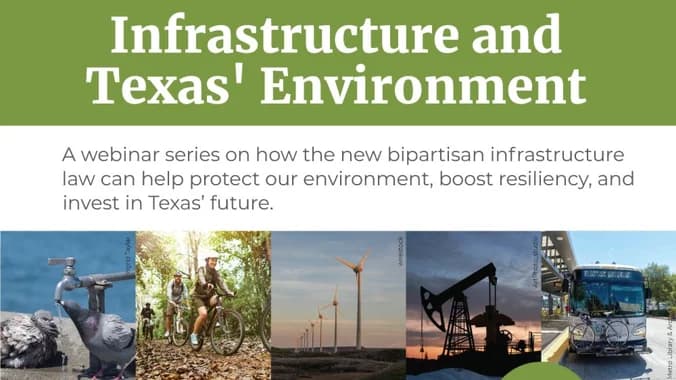 The Sierra Club and partner organizations are hosting a webinar series featuring state agency experts on available opportunities for state and local investments in energy, transportation, water and environmental cleanup with at least $35 billion in funding from the Infrastructure Investment and Jobs Act. On June 21, the topic will be "Transportation". On June 28, the topic will be "Water Infrastructure". Each webinar will begin at noon. For more information and to register, visit meetup.com.
---
Mercer Botanic Gardens Volunteer Orientation
On June 22, 2021, from 6-7 p.m., Mercer Botanic Gardens will hold an orientation for prospective volunteers. The orientation will detail the various volunteer opportunities, from helping maintain our gardens, to plant propagation and sales, to educational programs and the Mercer Ambassadors. This orientation will be off site at the Timber Lane Community Center, 1904 Naplechase Crest Drive in Spring. Participants must be 16 or older or 12-15 if accompanied by a parent or guardian. Limited space is available, and registration is required. For more information and to register, see the Facebook event.
---
Southeastern Grasslands
On June 22, beginning at 7 p.m., the Natural Prairies Association of Texas will present a webinar featuring Dwayne Estes, co-founder and executive director of the Southern Gransslands Initiative. He will trace the largely unknown "grassland highways and islands" that generations followed through the Southeast and on to Texas. will show examples of the grasslands that were important in westward expansion and examples of some that managed to survive the past 500 years. For more information and to register, visit texasprairie.org.
---
Teacher Conservation Institute: Green Jobs, Exploring Forest Careers
From June 22-23, the Texas Forestry Association's Teacher Conservation Institute will hold an outdoor professional development forestry experience for middle school and high school teachers at Rogers Lumber Company, 8120 Old Hwy 90, Orange. Teachers will receive 16 hours of CPE and TEEAC credit as they become certified in Project Learning Trees' new Green Jobs curriculum, which is TEKS aligned and STEM correlated. The event will explore a tree farm, logging operation, and forest products manufacturing facility as they learn about Texas working forests and STEM forestry careers. For more information and to register, visit texasforestry.org.
---
2022 Edible Academy
From June 22-23, Urban Harvest will hold its 2022 Edible Academy for teachers, garden educators, and parent garden coordinators. The workshop will offer hands-on lessons on learn techniques and curriculum for using your school garden and Outdoor Classroom as exciting educational tools. Participants will explore lessons in gardening and nutrition education that support TEKS objectives in the core subjects. The workshop includes lunch, a digital copy of the Urban Harvest School Garden Guide, 12 CPEs, resources, and more. For more information and to register, visit urbanharvest.org.
---
The Buzz About Bees
On June 23, beginning at noon, Buffalo Bayou Partnership and Architecture Center Houston, in conjunction with the exhibition The Architecture of Bees, will present a Lunch and Learn presentation by nature historian Nancy Greig, retired founding director of the Cockrell Butterfly Center. She will discuss the diversity of bees in North American and Texas, and how we can help boost their numbers. For more information and to register, visit buffalobayou.org.
---
Pollinator Walk
On June 24, from 7-8:30 a.m., Buffalo Bayou Partnership and Architecture Center Houston will host a Pollinator Walk with Dr. Gabriela Sosa, Buffalo Bayou Partnersip's Conservation Manager, and a representative from Texas A&M AgriLife Extension, who will lead a walk along Buffalo Bayou Park to identify those native plants and flowers that attract the necessary pollinators that the Buffalo Bayou ecosystem relies on. For more information and to register, visit aiahouston.org.
---
Prairie Planting at the Park
On June 24, fro 9 a.m.-1 p.m., Galveston Bay Foundation and Harris County Precinct 2 will host a volunteer event to restore portions of Challenger 7 Memorial Park by planting native prairie plants in an effort to protect this declining ecosystem. All of the planting supplies and materials will be provided, but please bring a full water bottle and wear closed-toe shoes. All ages welcome. For more information and to register, visit galvbay.org.
---
Pollinator Workshop And Bioblitz
On June 25, from 8 a.m.-noon, the Houston chapter of the Native Prairies Association of Texas will hold a Pollinator Workshop And Bioblitz at the Lawther-Deer Park Prairie. Enjoy and document the wildflowers and pollinators during the Bioblitz. Then hear Michael Eckenfels present on our native bees and other pollinators. You will need the iNaturalist app to participate in Bioblitz. Space is limited. Please register by sending an email to Della_Barbato@TexasPrairie.org.
---
Water Conservation Event & Rain Barrel Workshop
On June 25, from 9 a.m.-noon, Galveston Bay Foundation will hold a free, family-friendly water conservation event and rain barrel workshop at its Kemah headquarters. Participants can learn how to use easy water conservation tools, like Water My Yard, to save money and water at home, explore the pollinator garden, enjoy educational games and art activities, and see how rain barrels work. Those who pre-purchase a rain barrel and kit can take one home that day. For more information and to purchase a rain barrel, visit galvbay.org.
---
Reminders About Ongoing Opportunities
---
TV: Texas Parks & Wildlife
Broadcast on KUHT Channel 8 at 3 p.m. each Saturday and on municipal access cable channels in Baytown, Deer Park, Houston, Texas City, Galveston, Nassau Bay, Pasadena, Seabrook, Sugar Land, and on HCC TV. More info on the TPWD website (* indicates a segment about the Houston area). For a preview, visit TPWD's YouTube Page.
Over 6 million acres of grassland once blanketed the Texas coast, but today less than 1% remains. The Dunn O'Connor River Ranch in Goliad County is one of the last tracts of coastal prairie left in Texas. Passed down through the family since 1836, the ranch balances cattle production with preservation of wildlife habitat
See some swallows soar, and find out why these home-building, cliff-dwelling birds like to construct their own bird cities under our bridges
As reservoirs age, natural places for fish to find food and shelter can be lost. So crews in Northeast Texas are sinking some strange-looking structures and seeding native plants to improve things for fish and fishing
Carry plenty of water, spare tubes, and a first aid kit–mountain biking at Big Bend Ranch State Park is not for the faint of heart. The country is rugged and the trails can be challenging, but the opportunities are as boundless as the vistas
See some wildlife living the wild life on the urban edge of Austin
Additional Upcoming Events
---
Check out the latest Green Jobs at cechouston.org/green-jobs/.