Fourth of July, Texas Environmental Excellence Awards, Smart Cities: How Smart is Houston?, Tropical Symposium, Green Jobs, and more
---
This Thursday, July 4, we celebrate America's independence with public or private displays of pyrotechnics in a hopefully clear sky. Although these events can create wholesome family experiences, it's important to note their impact on the environment as well.
In 2015, the National Oceanic and Atmospheric Administration released a report on the impact of fireworks on air quality. The national study found that fine particulate matter (PM) increased on average, 42%, starting at 8 p.m. on July 4. Fine particulate matter can cause coughing, wheezing, and asthma attacks, and it can aggravate some heart conditions. People with heart and lung disease and children are at most at risk to be affected by PM. Burning fireworks can also release other pollutants like sulfur dioxide and carbon dioxide, which act as greenhouse gases.
Fortunately, individuals and communities can use environmentally-friendly fireworks that replace perchlorates with nitrogen-based fuel and require less metal salts to produce brightly colored flames.
If you are curious about local air quality, we'd like to suggest several resources for you:
(The image of downtown Houston above is from the Carol M. Highsmith Archive, Library of Congress.)
CEC NOTES
Save the Dates: Green Films, Greater Houston Environmental Summit, Environmental Educators Exchange, Earth Day
Houston Green Films: Please join CEC, the Houston Green Film Series, the Rice Media Center, and additional partners on July 17, 2019, at 6:30 p.m. for conversation, networking, and a light meal, followed by a film at 7 p.m. and panel discussion at 8 p.m. This month's film is Thirst for Power, based on the book by University of Texas professor Dr. Michael E. Webber (see the trailer). Free to the public, though donations are kindly appreciated. Sign up for information about this event and other green film news at constantcontact.com. Events are held the third Wednesday of each month. 
Greater Houston Environmental Summit: Friday, August 2, 2019, from 8:30 a.m.-3 p.m. at the United Way of Greater Houston's Community Resource Center. In addition to excellent presentations, we will again offer small-format table talks. Details and registration will be available soon. The theme this year with be the Sustainable Development Goals set forth by the United Nations.
Earth Day Houston, part of the 50th worldwide observance, will be held at Discovery Green on Sunday, April 19, 2020.
The next quarterly meeting of the Environmental Educators' Exchange will be on Wednesday, August 7, 2019, at 4:30 p.m. Location TBD.
Candidate Forums and Questionnaires
Are you organizing a candidate forum or questionnaire for the November 2019 election? CEC is gathering information about election-related activities within our environmental communities. Let us know what you are planning, and we'll keep you in the loop. CEC is interested in either hosting, coordinating, and/or supporting the efforts of local environmental nonprofits leading up to the election. Send your comments to [email protected] Note: the filing deadline for the November City of Houston elections is August 26, 2019. We have heard that CEER Houston will be hosting a mayoral candidate forum on Saturday, September 21, 2019.
---
Interested in serving on the CEC Board or a Committee?
CEC is seeking individuals who might be interested in joining our board of directors in January 2020, or volunteering to serve on one of our committees starting this year. Over the next few months, we are hosting information sessions for prospective board and committee members to learn more about the commitment and opportunities. Upcoming sessions include the evenings of June 24, July 29, September 23, and October 15. For more information (including directions to our top secret world headquarters), please email [email protected]
---
Scroll down to read notes from our member organizations and the community, or view the emailed version of the newsletter, which includes a green job listing.
---
COALITION & COMMUNITY NOTES
We have endeavored to confirm the opportunities listed below. Please consider confirming directly with the hosts.
---
2020 Texas Environmental Excellence Awards application period now open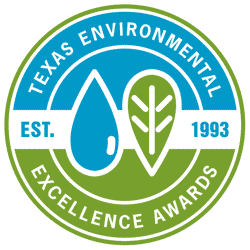 Each year, the Governor's Office and commissioners from the Texas Commission on Environmental Quality honor the state's most outstanding environmental projects through the Texas Environmental Excellence Awards. Winners from across the state exemplify how Texans set the standard for ensuring clean air, clean water, and the safe management of waste. The application period for the 2020 awards is now open. See the winner videos for 2019. (including local finalists Houston Wilderness for its Texas Monarch Flyway Strategy and Houston Audubon Education Director Mary Anne Weber). Applications will be accepted through Friday, September 27.
---
UH Law Center's EENR Center resources
The University of Houston Law Center's Environment, Energy, & Natural Resources Center recently released its 2018 Developments in Texas Environmental, Energy, Natural Resources, and Land Use Law summary. The document addresses the most pertinent environmental legal happenings in Texas this past year. The link directly to the document is here, and a link to EENR's Resources page can be found at law.uh.edu.
---
Texas GLO Disaster Recovery Mitigation Survey
Texas will receive $4.297 billion in federal disaster mitigation funds to help vulnerable communities prepare for future disasters. The Texas General Land Office is working to write a Mitigation Action Plan that outlines what types of activities will be funded, who will receive these funds, and how much funding will be available to each community.
This survey is one of the many ways GLO is generating feedback on needs and challenges faced by communities. The survey may be used to generate an allocation methodology. Completion of this survey does not guarantee allocation of funds nor is it required to receive funding. To take the survey, visit surveymonkey.com.
---
Texas Wildlife Association Outreach Teacher Workshops
Through July 25, 2019 in the Houston area, the Texas Wildlife Association is offering Outreach Teacher Workshops, 6-hour hands-on trainings which introduce attendees to the TWA, in-class and outdoor L.A.N.D.S. Outreach lessons and activities, and how to incorporate natural resources into classrooms or programming. Lessons focus on teaching land stewardship, native wildlife, and water conservation and are TEKS-aligned. This workshop is ideal for educators grades K-8 (ages 5-14) and is free. All educators who attend and complete the workshop will receive six CPE hours. For more information and to register, visit texas-wildlife.org.
---
Star-Spangled Beach Cleanup
On July 5, 2019, from 8-10 a.m., the Turtle Island Restoration Network will host beach cleanups at two Galveston locations – East Beach and Seawall at 37th Street. There will be an after-event party with one free beer at Galveston Island Brewing. For more information and to register, visit seaturtles.org.
---
Houston Audubon Raptor Center Tour
On July 6, 2019, from 8:30-10 a.m., Houston Audubon will host a behind-the-scenes tour of its Raptor and Education Center. Participants will learn about the region's native raptors and raptor conservation, meet the raptors up close and discover what it takes to run a raptor center. For more information and to purchase tickets, visit houstonaudubon.org.
---
Wildflowers of Jones Park
On July 6, 2019, beginning at 10 a.m., volunteer and native plant expert Paul Roling will discuss the vast array of native wildflowers found in Jesse H. Jones Park & Nature Center and the wider area. Participants will also get some real-life field experience on an engaging hike to spot some the park's most beautiful displays. Ages 10 and up. For more information visit hcp4.net.
---
Texas AgriLife Readiness for Resilience workshop
On July 9, 2019, from 8 a.m.-4 p.m., the Texas AgriLife Extension Service will host a workshop designed to enhance community resilience through the Smart Technology Roadmap for Texas. Community stakeholders and technology partners will convene and discuss post-Harvey regional project directions, case studies, public-private partnerships, and funding opportunities. For more information and to register, visit tcwp.tamu.edu.
---
Parks and Natural Areas Roundtable
On July 9, 2019, from 1:30-3:30 p.m., the Houston-Galveston Area Council will host a Parks and Natural Areas Roundtable. Topics will include City of Houston projects, including the WISE Award-winning riparian buffer conservation and restoration project; and Mont Belvieu's criteria manual for stormwater detention, including requirements for aesthetically pleasing or recreationally capable amenities. For more information and to register, visit h-gac.com.
---
Gulf Coast Bird Observatory at Freeport Library
On July 9, 2019, from 2-3 p.m., the Freeport Branch Library will host a family-friendly presentation from representatives of the Gulf Coast Bird Observatory. For more information, see the Facebook event.
---
Flower Garden Banks National Marine Sanctuary seeking Advisory Council members
Flower Garden Banks National Marine Sanctuary is accepting applications for four seats on its Advisory Council, a community-based group of individuals that provide advice for sanctuary management. The seats are: Conservation, Education, Recreational Fishing, and Research. Find more information and application materials at flowergarden.noaa.gov. The deadline for application submissions is July 10, 2019.
---
Smart Cities: How Smart is Houston?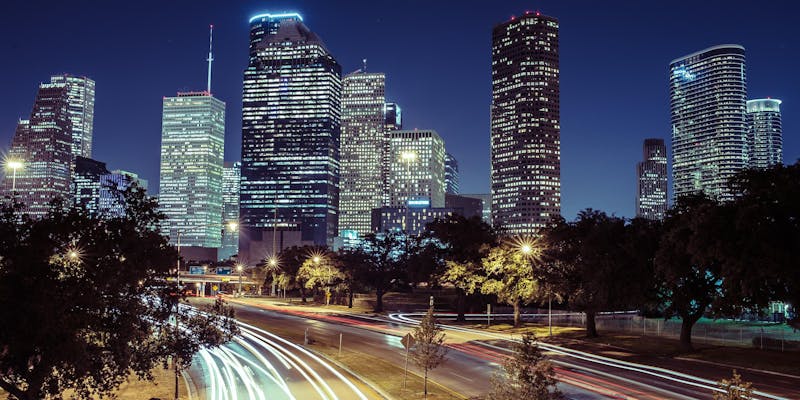 On July 10, 2019, from 7:30-9:30 a.m., the Center for Houston's Future will host a Summer Salon discuss on how Houston is using data and emerging technology to improve the quality of life for citizens, share information with the public, drive economic growth and build a more inclusive society. Two key Smart City initiatives will be discussed at the event, one focused on transportation and one focused on resiliency and sustainability. For more information and to purchase tickets, visit eventbrite.com.
---
Mercer Botanic Gardens Lunch Bunch: Tree Care for the Dog Days of Summer
On July 10, 2019, Mercer Botanic Gardens will host a Lunch Bunch presentation on taking care of trees during summer, including topics such as active insects and diseases, how to properly water during the summer months, and storm preparations. For more information, visit the Facebook event.
---
Big Creek Watershed Characterization Meeting
On July 11, 2019, from 1:30-3:30 p.m., the Houston-Galveston Area Council will host a Big Creek Watershed Characterization meeting at George Memorial Library, 1001 Golfview Drive, Richmond. H-GAC staff will discuss and seek feedback on a project to evaluate water quality issues in the Big Creek Watershed of central Fort Bend County and plan for future solutions. For more information, contact Justin Bower at 713-499-6653.
---
Galveston Historical Association offers Marine Biology Tours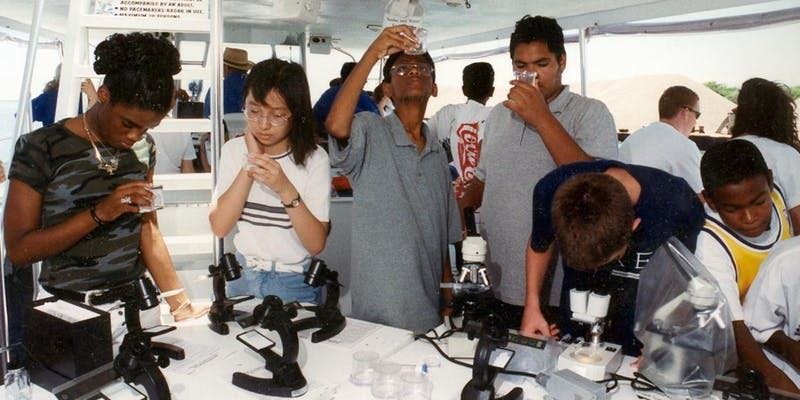 This summer, the Galveston Historical Association is offering Marine Biology Tours, where participants can observe dolphins and other species in their natural habitat, trawl for and handle marine organisms, study plankton through a microscopic lens, and explore Galveston Bay's rich history. This unique experience takes place on board the SEAGULL II, a 50′ catamaran which docks at the Texas Seaport Museum, and is led by a marine biologist. Tours, which cost $20, are available July 13 and 27, and August 10 and 24. For more information and to register, visit eventbrite.com.
---
VegFest Vegan Festival Houston
On July 13, 2019, from 11 a.m.-5 p.m., the Vegan Society of PEACE will host the 7th Annual VegFest Vegan Festival Houston at Minute Maid Park. The event includes vegan restaurants, vegan and abolitionist animal rights organizations, speakers and panel discussions. a 'Kids Zone' Makerspace with crafts, vegan food and fitness demos, free product samples, like-minded community booths and green businesses, and raffle prizes. For more information, visit vegansocietyofpeace.org.
---
Tropical Symposium at Mercer Botanic Gardens
On July 13, 2019, from 8:30 a.m.-4 p.m., The Mercer Society will host the annual Tropical Symposium at Mercer Botanic Gardens. Activities will include tropical plant presentations, a plumeria workshop, a tour of the tropical garden, and an exclusive tropical plant sale. Attendees will receive a light breakfast and a tropical-themed lunch. For more information and to register, visit themercersociety.org.
---
Texas City Rain Barrel Workshop
On July 13, 2019, from 11 a.m.-noon, the Galveston Bay Foundation will host a Rain Barrel Workshop to teach the public about the cost savings and environmental benefits of collecting rainwater, and proper rain barrel installation instructions and tips. The $35 registration fee includes one 35-gallon barrel, one connector kit, and admission to the workshop for the registrant and one guest. The workshop will be held at the Texas City Prairie Preserve. For more information and to register, visit galvbay.org.
---
Deadline extended for Draft Restoration Plan 2 comments
On May 15, 2019, the Open Ocean Trustee Implementation Group released the Draft Restoration Plan 2 for a 45-day public comment period, ending on July 1. It proposes 18 preferred restoration alternatives for fish, sea turtles, marine mammals, and mesophotic and deep benthic communities. Based on requests, the Trustees have extended the deadline to submit comments to July 15, 2019. Members of the public are encouraged to review the plan, fact sheets and other materials, and provide your comments by the July 15 deadline. More information on where to send public comments is in the latest Gulf Spill Restoration web update.
---
TV: Texas Parks & Wildlife
Broadcast on KUHT Channel 8 at 3 p.m. each Saturday and on municipal access cable channels in Baytown, Deer Park, Houston, Texas City, Galveston, Nassau Bay, Pasadena, Seabrook, Sugar Land, and on HCC TV. More info on the TPWD website (* indicates a segment about the Houston area). For a preview, visit TPWD's YouTube Page.
UT Austin's Gulf Coast Design Lab builds a new park in Galveston *
Ride along on a trawl of Texas bays to collect data on the marine species that live there
The Alum Creek Wildlife Management Association helps members recover their homes, properties, and Houston toad habitat after Bastrop wildfires
---
Additional Upcoming Events