Houston Environmental News Update October 26, 2022
Candidate questionnaire, Texas Coastal Prairie Conference, Drug Take Back Day, Climatetech Summit, Green Jobs, and more
Dear Friends,
It's that time again! Well, yes, Halloween and Dia de los Muertos are nigh, but what we really mean is the fast-approaching midterm election. Election Day is November 8, but early voting in Texas began Monday and runs through Friday, November 4. You can learn if you're registered, where your polling place is, apply for a ballot by mail (if eligible) and more at VoteTexas.org or by contacting the election official for your county (listed below).
Environmental issues typically aren't top of mind in most voters' minds, but they have become more so in recent years. In 2020, the highly respected Pew Research Group found that "a majority of registered voters in the United States say climate change will be a very (42%) or somewhat (26%) important issue in making their decision about whom to vote for in the presidential election."
Environmental effects are felt locally, and several of our regional environmental groups have put together a questionnaire for local candidates. CEC and partners LINK Houston, Air Alliance Houston, Bike Houston, Coalition for Environment, Equity, and Resilience (CEER), created and sent out a questionnaire on environmental health and safety concerns to candidates in many of the local, statewide, and congressional elections. You can find the responses in the "Candidate Questionnaire Regarding Environmental and Safety Concerns".
As always, we encourage you to visit the League of Women Voters of Houston to learn more about candidates. The League is a nonpartisan organization that believes in the power of every person to create a more perfect democracy–and they have a great voters guide.
---
---
CEC NOTES
---
Gathering for new environmental Executive Directors
Are you a new or first time Executive Director of an environmental organization? Email info@cechouston.org to join our monthly informal gathering of other new and first time EDs!
---
HISD, City of Houston, and State of Texas employees asked to remember CEC, Earthshare of Texas in charitable campaign
Support the environment through workplace giving! Look for Citizens' Environmental Coalition under the EarthShare Texas heading in workplace giving for all state employees (code 035569), at HISD (0111), and at the City of Houston (code 1413).
---
Professional Development Opportunities for Teachers
Join fellow environmental educators every other Friday morning for a quick check-in to collaborate. The next meeting is November 4, beginning at 8:30 a.m. Bring your coffee (or tea) and ideas for things that are working in your programs (or questions about things that are not). The Zoom call is hosted by regional board members from the Texas Association for Environmental Education. Email Alicia.Mein@pct3.hctx.net or cwilems@galvbay.org for Zoom link and any questions.
---
Houston Environmental Resources for Teachers
Greater Houston Environment is an initiative of the Citizens' Environmental Coalition with support from the Coastal Prairie Conservancy, and The Nature Conservancy. The website is a one-stop shop for formal and informal educators, parents, Texas Master Naturalists, Scout leaders, boating & wildlife enthusiasts, and child care providers that want to teach about the Houston and Greater Gulf Coast environment. Find all of these resources at greaterhoustonenvironment.org.
---
Other opportunities:
---
Please scroll down to read about public engagement opportunities and notes from our member organizations and the community.
---
OPPORTUNITIES FOR PUBLIC ENGAGEMENT
---
Public meetings on Harris County bond propositions
On November 8, 2022, voters in Harris County will have the opportunity to vote on three propositions for the issuance of bonds totaling $1.2 billion. This bond package would provide funding for multiple categories, including public safety facilities, roads, drainage and transportation-related programs, and parks and trails. The County is collecting community input through meetings, online tools and comment submissions. This input will be shared with Harris County Precinct staff as they make decisions regarding future projects that could be funded through these bonds. A series of community engagement meetings is being held through October 20 to share information on the bond and gather input from the community. Find the full schedule of meetings and information about other ways to provide input at harriscounty2022bond.org.
---
Comment on Draft Regional Flood Plan
The San Jacinto Regional Flood Planning Group submitted the DRAFT Regional Flood Plan to the Texas Water Development Board on Aug. 1, 2022. Through October 27, the public is invited to provide feedback on the DRAFT Regional Flood Plan and learn more about flood risk, stormwater management, and flood mitigation projects by visiting sanjacintofloodplanning.org.
---
TCEQ Stakeholder Meetings on Public Participation
The Texas Council on Environmental Quality will be holding two stakeholder meetings to discuss various TCEQ processes, including permitting, air monitoring, and public participation. Meeting one will be November 1 at Milby High School, 1601 Broadway St, Houston. Meeting two will be November 2 at Sam Rayburn High School, 2121 Cherry Brook Lane, Pasadena. The opportunity to see and ask questions about TCEQ mobile equipment and "Ask an Expert" sessions will begin at 5 p.m. The formal presentations will begin at 6:30 p.m. For full information, visit tceq.texas.gov.
---
Public Listening Sessions: Greenhouse Gas Reduction Fund
The Inflation Reduction Act of 2022 amended the Clean Air Act to create a new program, the Greenhouse Gas Reduction Fund, which will deploy $27 billion in competitive grants to mobilize financing for clean energy and climate projects that reduce or avoid greenhouse gas emissions, especially in disadvantaged communities. EPA will commence a series of listening sessions to allow members of the public and key stakeholder groups to provide insights to EPA staff on the implementation of the Greenhouse Gas Reduction Fund. There will be session on November 1, from 6-8 p.m. Central Time; and November 9, from 6-8 p.m.
---
Texas Trustee Implementation Group Open House Public Meeting
On November 3, from 6:30-7:30 p.m., the Texas Trustee Implementation Group will hold a public meeting at the Rosenberg Library, 2310 Sealy Ave., Galveston. The agenda includes an update on Texas Restoration Area plans, projects, and activities. There will be a Q&A session following the presentation. Additionally, there will be an open house before the meeting where attendees will have the opportunity to speak with members of the Trustee Implementation Group, who are responsible for planning and implementing restoration projects for the natural resources injured by the Deepwater Horizon oil spill. For more information, visit gulfspillrestoration.noaa.gov.
---
H-GAC holds meetings on 2045 Regional Transportation Plan
Residents and stakeholders have another opportunity to share their thoughts on how to make getting around the Houston-Galveston region safer and better for years to come. The Houston-Galveston Area Council is hosting a second round of public meetings mid-October through early December to decide the top transportation priorities and strategies for its 2045 Regional Transportation Plan – which is being updated – and how they will drive the plan's vision moving forward. To find a meeting near you, visit engage.h-gac.com.
---
Learn about additional public comment opportunities at cechouston.org.
---
---
COALITION & COMMUNITY NOTES
We have endeavored to confirm the opportunities listed below. Please consider confirming directly with the hosts.
---
Study: Dolphins could be at risk in Upper Galveston Bay
During a four-year period, researchers observed nearly 200 bottlenose dolphins classified as year-round or seasonal long-term residents of upper Galveston Bay (UGB) that need to be closely monitored due to exposure to diverse and continuous threats, according to a study by the Galveston Bay Dolphin Research Program (GDRP), recently published in the journal Marine Mammal Science, according to a Galveston Bay Foundation press release. The complete study can be read in Marine Mammal Science, the official journal of the Society for Marine Mammalogy, at onlinelibrary.wiley.com. Read the full press release at galvbay.org.
---
Texas Climate News: The magnetic pull of electric vehicles is slowly drawing Texas in
"With transportation comprising the United States' single largest source of human-caused greenhouse-gas emissions, and one of the largest worldwide, shrinking the world's fleet of fossil-fueled vehicles is widely viewed as low-hanging fruit that's ready for picking in the fight against climate change. To that end – and for other reasons ranging from low operating costs to driving excitement — electric-vehicle sales are surging globally, including in the Texas oil patch," writes John Kent for Texas Climate News. Read the full story at texasclimatenews.org. (Photo: John Kent/Texas Climate News)
---
Call for art: Art x Climate: A Project of the Fifth National Climate Assessment
The U.S. Global Change Research Program, in collaboration with Smithsonian Institution, the National Oceanic and Atmospheric Administration, the National Science Foundation, and the Federal Emergency Management Agency, invites artists to engage in the development of the Fifth National Climate Assessment by creatively visualizing climate change in the United States: its causes, impacts, and manifestations; our shared vulnerabilities; and the strength of our collective response. Art x Climate seeks to strengthen partnerships between science and art and demonstrate the power of art to advance the national conversation around climate change. Selected art submissions will be featured in the Fifth National Climate Assessment as chapter covers and within the chapters. Selected artworks may also be used in case studies, in public events, or in communication materials. There are two calls, one for artists ages 13–17, and one for artists 18 and up. Artists who wish to submit their works must do so via the appropriate CaFÉ portal by 11:59 PM ET on January 27, 2023. For full information, visit globalchange.gov.
---
Garden & Nature Series: What's in the Water?
On Oct. 26, from 6-7 p.m., Hermann Park Conservancy will host a talk by Diane Kerr, HPC's Director of Grounds and Natural Areas and a certified Texas Master Naturalist, who will discuss aquatic invertebrates and the role they play in the ecosystem. In this family-friendly, hands–on presentation, participants will discover through dip-netting, how the presence or absence of specific macroinvertebrates can help determine fresh water quality. For more information and to register, visit hermannpark.org.
---
It's Not Just Trees – Coastal Prairie at the Houston Arboretum & Nature Center
On October 26, beginning at 7 p.m., the Houston Chapter of the Native Prairie Association of Texas will hold a virtual meeting featuring a presentation by Stephen Benign, conservation director for the Houston Arboretum & Nature Center. He will discuss the history and management of The Meadow, a decades-old prairie restoration and management site located in the middle of the Arboretum. He will also discuss some of the data crunching using ecological monitoring and models to guide the future of this unique site. To register for the meeting, visit zoom.us.
---
Scenic Houston 2022 Dinner
On October 27, beginning at 6:30 p.m., Scenic Houston will hold its annual fundraising dinner at the River Oaks Country Club. The event will honor Sheila Condon for her significant impact on Houston's outdoor experiences. For more than 35 years, Sheila has supported the creation of beautiful and functional spaces that enhance the character of our city. For more information and to purchase tickets, visit scenichouston.org.
---
Going Green Sustainability Lecture: S.T.O.P. Litter – Study, Track, remOve and Prevent
On October 27, beginning at 7 p.m., The Woodlands G.R.E.E.N will present a virtual lecture by Amanda Hackney, a principal/consultant of Black Cat GIS and Biological Services. She will discuss the new Texas Litter Database created in partnership by Keep Texas Beautiful, HARC, and BlackCat GIS with funding from the Garver Black Hilyard Family Foundation. Hackney will review the results from the first two years of surveys showing where (and what) litter is a problem, and why targeted messaging based on the data can help reduce littering. Access the lecture by visiting zoom.us.
---
18th Annual Plant Thyme Fall Luncheon & Plant Sale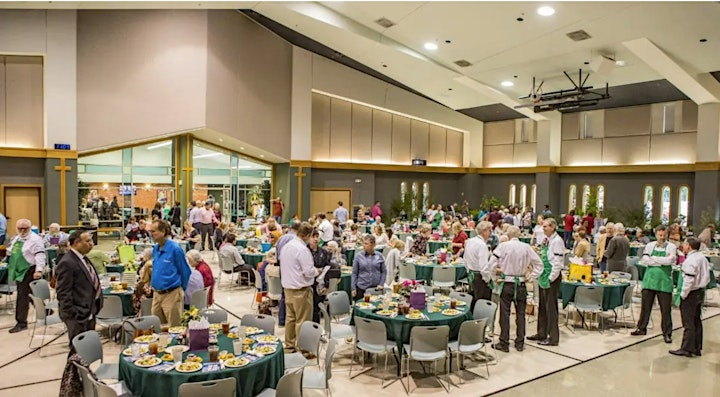 On October 28, from 10:30 a.m.-1:30 p.m., Keep Pearland Beautiful will hots the 18th Annual Plant Thyme Fall Luncheon & Plant Sale at First Church, 1850 Broadway Street. Randy Lemmon, host of the popular radio program "GardenLine", will give a brand new presentation about gardening in the extremes. Fore more information and to register, visit eventbrite.com.
---
USGBC Coffee Time
On October 28, from 8:30-9:30 a.m., the Texas Gulf Coast Region Council of the U.S. Green Building Council will host its first green coffee hour, open to the public, at the Common Bond Bakery at Understory, 800 Capitol Street. This free event offers the opportunity to meet and network with people in green careers: architects, engineering, sustainability, environmental governance professions, and more. Fore more information, visit usgbctexas.org.
---
Women in Coastal Science Series
On October 28, beginning at 9 a.m., Visit Galveston will host a Women in Coastal Science talk. Light refreshments provided. Breakfast cocktails and small bites available for purchase.The talk will be held at The Pavilion at East Beach Park, 1923 Boddeker Rd., Galveston. For more information and to register, visit visitgalveston.com.
---
Texas Coastal Prairie Conference: Preserving Lands and Legacies
From October 28-29, the Coastal Prairie Conservancy and partners will present the Texas Coastal Prairie Conference: Preserving Lands and Legacies. The conference will include a full day of workshops and presentations on Friday, October 28 at the University of Houston – Clear Lake, followed by field trips to remnant and restored prairies as well as working ranches and farms on Saturday, October 29. Landowners with land eligible to participate in NRCS/TCPI programs can attend the conference for free. For more information and to register, visit prairiepartner.org.
---
Trees for Houston Tree Giveaway
On October 29, from 9 a.m.-noon, Trees for Houston will hold a tree giveaway at Joe V's Smart Shop, 5609 Uvalde Road. For more information, visit treesforhouston.or
---
National Prescription Drug Take Back Day
Oct. 29, 2021, from 10 a.m.-2 p.m., is National Prescription Drug Take Back Day, which aims to provide a safe, convenient, and responsible means of disposing of prescription drugs, while also educating the general public about the potential for abuse of medications. Find a drop-off location near you and other details at deadiversion.usdoj.gov.
---
2022 Walk for Water
On October 29, from 10 a.m.-noon, Grundfos and Houston Public Works will host the 2022 Walk for Water, beginning at Buffalo Bayou at Allen Landing. The event will raise funds and awareness to fight the global water crisis by building safe water solutions for people in need around the world. For more information and to register, visit watermission.org.
---
The Three-Part Path of Regeneration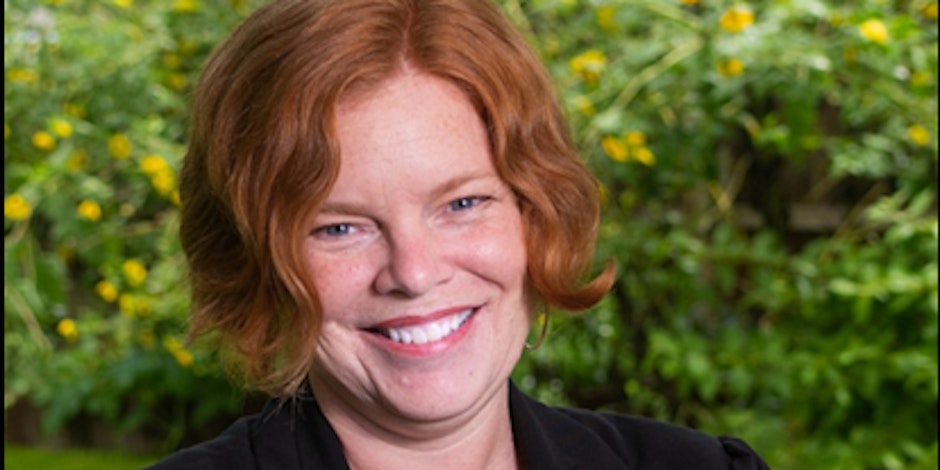 On October 30, Christ the King Evangelical Lutheran Church will present a webinar featuring Amanda Tullos, CEO and founder of GreeNexus Consulting, who will discuss moving the needle toward a more regenerative relationship between people, place, and planet. Tullos will discuss the thee commonalities that she has seen in her work as a sustainability consultant. For more information and to register, visit eventbrite.com.
---
12th Annual Terry Hershey Bayou Stewardship Award Luncheon
On November 1, from 11:30 a.m.-1 p.m., the Bayou Preservation Association will hold the 12th Annual Terry Hershey Bayou Stewardship Award Luncheon at the Junior League of Houston. Each year, the Terry Hershey Bayou Stewardship Award recognizes individuals in the community who have demonstrated an outstanding commitment to aiding in the conservation, preservation, restoration and/or advocacy of Houston's waterways. This year's recipients are former Citizens' Environmental Coalition executive director Rachel Powers, Andrew Sansom, and C. Mike Garver. For more information and to register, visit bayoupreservation.org.
---
Greentown Labs Climatetech Summit
On November 2, from 8 a.m.-7 p.m., Greentown Labs will hold the 2022 Greentown Labs Climatetech Summit, a deep dive into accelerating deployment through collaboration. Climatetech entrepreneurs are developing the solutions that are the core of global decarbonization, yet they need support and partnership from investors, policymakers, and the growing climatetech workforce in order to scale their critical technologies. The Summit will offer hands-on exploration with more than 200 startups and their climatetech solutions; keynotes and sessions featuring leaders across climatetech, finance, policy, and justice; and networking with key climate action stakeholders. For more information and to purchase tickets, visit greentownlabs.com.
---
Texan By Nature Conservation Summit
On November 2, Texan By Nature will hold its 2022 Conservation Summit at the George W. Bush Presidential Center on the campus of Southern Methodist University in Dallas. The Summit's panelists, representing both industry and conservation, lay the foundation for discussion by sharing success stories, best practices, lessons learned, and more. Attendees will hear from Conservation Wranglers, businesses, and organizations that are making BIG, positive impacts for Texas' communities, the economy, and our diverse and beautiful natural resources. A free virtual attendance option is available. For more information and to register, visit texanbynature.org.
---
Town Hall: Transitioning to a Green Economy
On November 3, from noon-2 p.m., Houston Community College South, 1900 Airport Blvd., will host a luncheon and community town hall on the transition to a green economy. The event will focus on overcoming energy inequality in Houston and provide a preview of the campus's enhanced solar energy program. A hot lunch will be provided. Please RSVP by sending an email to Joseph.sam@hccs.edu.
---
Sierra Student Coalition Fall Open House
The Sierra Student Coalition, a network of young people ages 14-35 organizing for climate, racial and economic justice, will host a virtual Fall Open House event on November 3 at 6:30 p.m. The Open House is a chance for the SSC to understand where youth stand on important issues, and how they may be able to tackle them with the Sierra Student Coalition. They will be sharing information on all of their programs and pathways for youth leadership development and engagement. To register, visit sierraclub.zoom.us.
---
2022 Buffalo Bayou Partnership Gala
On November 3, from 6:30-11 p.m., the Buffalo Bayou Partnership will hold its 2022 fundraising gala, themed "BREAKING GROUND Along the Bayou," at The Water Works, 105 Sabine Street. Proceeds from the event allow Buffalo Bayou Partnership to continue transforming, activating, and maintaining Buffalo Bayou along the 10-mile stretch from Shepherd Drive to the Port of Houston Turning Basin. For more information and to purchase tickets, visit buffalobayou.org.
---
8th Annual Park to Port Ride
On November 5, beginning at 7:30 a.m., Hermann Park Conservancy will host the 8th Annual Park to Port Ride. The 20-mile round-trip bike ride takes cyclists from Hermann Park's Bayou Parkland along the Bayou Greenway trail all the way to the Port of Houston. The ride is open to riders of all skill levels and is not a race. The event supports Hermann Park Conservancy and its stewardship efforts for one of Houston's most beloved parks while promoting the ever-growing Bayou Greenway trail system. For more information and to register, visit hermannpark.org.
---
Plant It Forward Walking Tour
On November 5, from 9-10 a.m., AIA Houston will host a walking tour of Plant It Forward's Westbury Community Garden. Plant It Forward is an innovative, not-for-profit organization, empowering refugees to develop sustainable urban farming businesses throughout Houston that produce fresh, healthy food for the entire community. The organization secures land, trains and mentors farmers, and facilitates sales to local markets. Located throughout Houston, the farms are cultivated with sustainable practices that enrich the land and support the surrounding community. For more information and to register, visit aiahouston.org.
---
49th Annual Herb Fair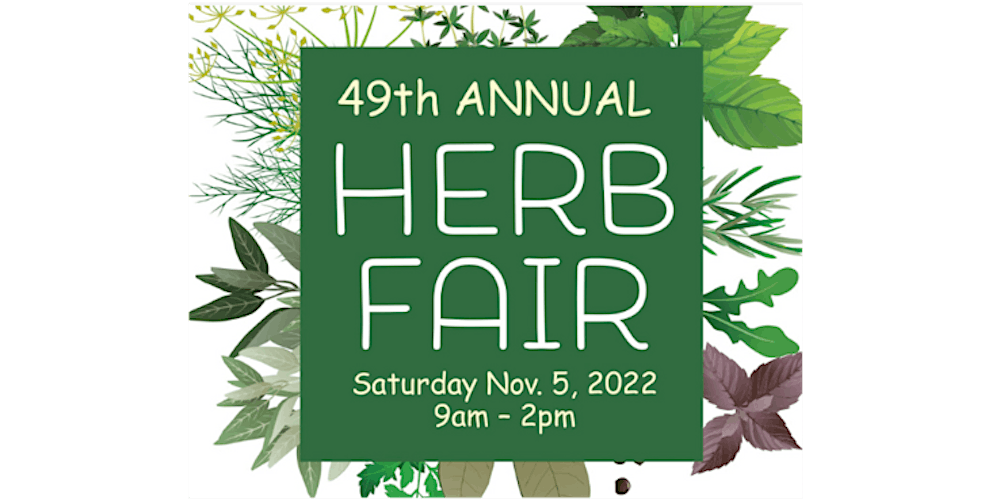 On November 5, from 9 a.m.-2 p.m., the Herb Society of Texas, South Texas Unit, will host the 49th Annual Herb Fair at the Southside Place Clubhouse​, 3743 Garnet Street, Houston. There will be a large variety of herbs for sale. Proceeds fsupport the South Texas Unit's educational activities as well as the donations made to area arboreta and gardens the Herb Garden at the National Arboretum in Washington, D.C. and to the educational outreach programs of The Herb Society of America. For more information, visit herbsociety-stu.org.
---
Field Trip: Armand Bayou Nature Center
On November 5, beginning at 9:30 a.m., the Houston chapter of the Naive Plant Society of Texas will host a field tip to the Armand Bayou Nature Center in Pasadena, which consists of 2500 acres and more than 5 miles of maintained trails that cover prairies, woods. The Center includes a bison viewing tower and a prairie viewing tower. For more information, visit npsot.org.
---
Unplugged Adventure: Geocaching in the Prairie
On November 5, from 10-11:30 a.m., Coastal Prairie Conservancy and REI will host a modern-day game of "hide and seek" at the Indiangrass Preserve using GPS coordinates for clues. While we're finding geocaches hidden throughout the prairie participants will learn how to use a GPS unit, including creating waypoints, plotting a course, and transferring route information from a map to a GPS. For more information and to register, visit constantcontact.com.
---
Harvest Hoedown
On November 5, Blackwood Educational Land Institute will host the third annual Blackwood Harvest Hoedown, a fun, immersive, family-friendly fall festival and farm experience celebrating the bounty of the Gulf Coast community. Enjoy live music, a farmers market full of local vendors, farmers, and artisans, curated classes and demonstrations from fermentation to beekeeping, hayrides, delicious food, and much more. For more information and to purchase tickets, visit blackwoodland.org.
---
Workgroup Continues Focusing on Single-Use Plastic Reduction Toolkit
The Trash Free Texas team from the North Central Texas Council of Governments and the Houston-Galveston Area Council invites cities, restaurants, third-party delivery providers, chambers of commerce, and restaurant patrons to participate in the next meeting of the Trash Free Texas Single-Use Plastic Reduction Workgroup on from 2:30 to 3:30 p.m. Monday, November 7, on Teams. The purpose of this meeting is to provide feedback on two draft toolkits–one for cities and one for restaurants– that include resources, templates, and strategies for voluntarily reducing the use of single-use plastics in restaurants. If you plan to attend the meeting, please register to attend the meeting to receive details, and later, the two draft toolkits for your review. If you can't attend the meeting but still wish to receive the toolkits for review, please click here to receive toolkits only. For this option, the instructions for providing feedback will come in the email with the two draft toolkits.
---
2022 Cadence Bank Houston Open Community Green Team Program
Blue Strike Environmental, in partnership with the Cadence Bank Houston Open, has created The Community Green Team (CGT). The CGT program will offer groups in Houston the opportunity to be a part of the Cadence Bank Houston Open, Nov. 10-13 at the Memorial Park Golf Course, and raise funds for their organization, all while helping the environment. BSE is seeking people to sort through all trash and recycling material from the event and separate the items into the correct stream. The goal of the tournament is to be as environmentally conscious as possible, and the team will ensure that only necessary items go to the landfill. The hours are from 11:30 a.m.-4 p.m. each day, and 12-16 people are needed per day. The pay is $15 per hour, and BSE will make a donation based on hours worked to participating organizations after the event. Interested organizations should send an email to Matt Fedorko, Blue Strike Environmental, at Matt@bluestrikeenvironmental.com. Tell them you heard about this opportunity through CEC and they will make a donation to us for your time!
---
Call for abstracts: Urban Riparian Symposium
Abstracts are being sought for oral presentations, discussion topics (new format), and posters for the Urban Riparian Symposium on Feb. 8-10, 2023. The theme is "Down by the River: Managing for Resilient Riparian Corridors". The symposium will be held in-person only at the Embassy Suites and Convention Center in San Marcos. Please submit abstracts using this electronic form (or email to texasriparian@gmail.com) on or before November 15. Email Blake Alldredge balldredge@utrwd.com with any questions.
---
Call for Participants: "Rooted in Health, Nurtured by Nature" Health & Wellness eventh
The first "Rooted in Health, Nurtured by Nature" Health & Wellness Event, presented by Texas A&M AgriLife Extension Service, Texas A&M Forest Service, Lone Star Family Health Center, and Recovery Untamed, will be held November 19 at W.G. Jones State Forest in Conroe, Montgomery County. The organizers are looking for community partners to help engage the public. Does your non-profit, agency or organization specialize in: art therapy for nature art, outdoor first aid and safety, safe outdoor recreation skills, veterans services, adult, youth and family health services and/or mental health services, disability populations, senior/elder adult services, multi-lingual services? If your organization, agency, or non-profit like to be a part of this unique opportunity to outreach to the public about health and nature, visit this form.
---
FALL BIRD MIGRATION
Lights Out, Texas!
Audubon Texas encourages all Texans to join us in participating in Lights Out Texas to protect migrating birds by turning off non-essential lights at night from 11 p.m. – 6 a.m. during the fall migration period through November 30. Where conflicts apply, prioritize lights out during the critical peak fall migration period ending October 29. Each night and each light turned out helps save migrating birds. As an added bonus, turning off non-essential lights also saves money and conserves energy for cities, local businesses, and homeowners. The Lights Out Texas initiative is supported by a coalition that includes conservation non-profits, local Audubon chapters, universities, museums, governmental organizations, businesses, and individual Texans dedicated to the conservation of birds. We Learn more about how you can help migrating birds along their migration journey by visiting tx.audubon.org.
---
Mercer Botanic Gardens Bird Survey
On October 27, from 8-10 a.m., Mercer Botanic Gardens will host a Bird Survey along the Cypress Creek flyway are an ideal place to birdwatch. Led by longtime birder Paul Gregg, this bird survey is suited for birders of all levels. Wear comfortable closed-toe walking shoes. For more information, see the Facebook event.
---
---
Smith Point Hawk Watch
One of the great spectacles in nature is a sky full of swirling raptors soaring their way to central and South America for winter. Smith Point on the eastern shore of Galveston Bay, a natural concentration point for southwardly moving raptors in fall migration. The Smith Point Hawk Watch, a project of the Gulf Coast Bird Observatory in partnership with Hawk Watch International and the Texas Parks & Wildlife Department, is an annual census of the raptors migrating through Smith Point each fall. Through November 30, the Hawk Watch is held daily at the Candy Abshier Wildlife Management Area where GCBO has a 30-foot observation tower. The hawk watch is staffed daily from 8 a.m. to 4 p.m. You are invited to come out any day during the season. Learn more at gcbo.org.
---
VOLUNTEER OPPORTUNITIES
---
WaterSmart NativeScape Workdays
Artist Boat and Oppe Elementary Coastal Studies in Galveston are teaming up to create a WaterSmart NativeScape and need your help. Every Saturday through November 5, from 9 a.m.-noon and 1-4 p.m., adult volunteers are being sought to help with transporting rocks and soil with a wheelbarrow, planting native plants into the ground, installing irrigation systems, and more. For more information and to register, visit fareharbor.com.
---
League City and Galveston Bay Foundation Prairie Planting
Volunteers of all ages (under 18 with a parent or guardian) are invited to participate in a prairie planting event at the Dr. Ned and Fay Dudney Clear Creek Nature Center in League City on November 5 from 9-11 a.m. All participants must sign up in advance. For more information and to register, visit signupgenius.com.
---
Horseshoe Marsh Work Day – Native Planting
On November 5, from 9 a.m.-1 p.m., Houston Audubon invites volunteers are invited to help plant 1,000 native plants and 100 trees to drastically improve bird habitat in the Horseshoe Marsh Sanctuary. This 650-acre wetland complex, located near the Bolivar ferry landing adjacent to the historic Bolivar lighthouse, includes salt marsh and wet coastal prairie surrounding a shallow tidal lagoon. For more information and to register, visit houstonaudubon.org.
---
Keep Texas Beautiful Fall Sweep
Through November 20, Keep Texas Beautiful is coordinating the Fall Sweep for Texans who want to clean and beautify their local communities.The KTB Fall Sweep supports the efforts of KTB Affiliates, nonprofits, volunteers, corporations, scout groups and other community groups to organize fall cleanups and beautification projects. Registered participants will have access to an online event toolkit and receive trash bags and other cleanup supplies. KTB Fall Sweep events can take place in any public area such as parks, schools, main street/downtown, watershed areas and roadways. To participate, you can find a clean up in your community by searching the events calendar, contact a KTB affiliate, or organize your own community clean up. More information about starting your own clean up (or finding one near you) is available at ktb.org.
---
Volunteer Houston offers opportunities
Volunteer Houston, an initiative of Interfaith Ministries of Greater Houston, connects individuals, groups, and companies with nonprofit agencies to transform the Greater Houston community for good through volunteerism. For opportunities to volunteer on environmental projects, visit VolunteerHouston and sort the opportunities by "environmental".
---
CONTESTS
---
Take Care of Texas Video Contest
The Take Care of Texas Video Contest is a fun way for young people in grades 6–12 to learn about protecting the environment and come up with creative ways to share this knowledge with others! Students create a 30-second video that shows positive ways to Take Care of Texas. Contest sponsor Waste Management of Texas, Inc. will award prizes to the creators of the best videos. Entries may be submitted through December 2. For full information and submission guidelines, visit takecareoftexas.org.
---
NOAA Marine Debris Program Art Contest and Calendar
The NOAA Marine Debris Program holds an annual art contest to reach K-8 students and help raise awareness about marine debris. All students in kindergarten through eighth grade from all U.S. states and territories in recognized public, private, and home schools are eligible to participate. Students may submit entries on their own or as part of a classroom but must work individually. The resulting calendar, featuring the winning artwork, provides a daily reminder of how important it is for us to be responsible stewards of the ocean. The contest will close on December 16. For full contest requirements and submission guidelines. visit marinedebris.noaa.gov.
---
Reminders About Ongoing Opportunities
Climate Solutions 101. On Thursdays through November 17, the Interfaith Environmental Alliance of Houston invites you to participate in Climate Solutions 101, a weekly online discussion. This course, presented in video units and in-depth conversations, combines Project Drawdown's trusted resources with the expertise of several inspiring voices from around the world. For more information and to register, visit eventbrite.com.
Living the Change weekly discussion group. On Wednesdays through November 30, the Interfaith Environmental Network of Houston is hosting a virtual discussion group developed in response to the Walk on Earth Gently multifaith statement. Inspired by religious teachings to turn away from consumerism and to seek balanced relationships with all people and the planet, For more information and to register, visit eventbrite.com.
Texas Academy for Marine Policy webinar series. Through December 6, Texas Sea Grant is holding the Texas Academy for Marine Policy with an aim of creating educational opportunities for Texas graduate to learn and engage in the field of science policy. The webinar series is free, not-for-credit, and geared towards Texas graduate students who are interested in marine policy but may not have an opportunity or time to take a for-credit course in this field. To register for the series, visit tx.ag/MarinePolicy.
---
TV: Texas Parks & Wildlife
Broadcast on KUHT Channel 8 at 3 p.m. each Saturday and on municipal access cable channels in Baytown, Deer Park, Houston, Texas City, Galveston, Nassau Bay, Pasadena, Seabrook, Sugar Land, and on HCC TV. More info on the TPWD website (* indicates a segment about the Houston area). For a preview, visit TPWD's YouTube Page.
ConocoPhillips purchased the Quail Ranch over a decade ago. Since then, they have implemented conservation projects on the landscape, showing how an energy company can also set an example of outstanding land stewardship
In 2007, Texas Parks and Wildlife sank a 7,000-ton ship 17 nautical miles off the coast of South Padre Island to create an artificial reef on the barren sandy bottom of the Gulf of Mexico. It has since become a haven for marine life, anglers and divers
Bats, birds and caverns are what you'll find at this secluded state park. Located north of Del Rio, you can experience the flight of the Mexican free-tailed bat and possibly see the endangered golden-cheeked warbler while exploring the park
Additional Upcoming Events
---
Check out the latest Green Jobs at cechouston.org/green-jobs/.