Houston Environmental News Update April 27, 2022
City Nature Challenge, Green Building, SSPEED's 10th Conference, Houston Zoo's 100th Birthday Bash, Rain Barrel Sale, Green Jobs and more
Dear Friends,
Beginning Friday, several area environmental groups in the greater Houston-Galveston area will participate in the City Nature Challenge (CNC), which invites community scientists across the world, to observe, record, and enjoy wildlife and plant life using the free iNaturalist app. Begun in 2016, the CNC is an annual four-day global bioblitz at the end of April, where cities/regions are in a collaboration-meets-friendly-competition to see not only what can be accomplished when we all work toward a common goal, but also which places can gather the most observations of nature, find the most species, and engage the most people in the event. Scientists can use the observations collected on iNaturalist to study patterns of biodiversity. This is also a great opportunity to learn more about the wild creatures that live around you and even get species identified for you. Best of all, you can do this anywhere between April 29-May 2. Anyone making observations during that time period in the Houston-Galveston Region will automatically have their observations count as part of the National Champion Houston-Galveston City Nature Challenge Team.
Some of the specific area City Nature Challenge events are listed in "Coalition & Community Notes" below.
We at CEC would like to note that Houston Community Partnerships and Engagement Program, Houston — Virtually Wild! Texas has been named this year's winner of the TCEQ Environmental Excellence Award in Education. CEC is a member of a partnership that includes Region 4 Education Service Center, W.G. Jones State Forest, and Houston Urban that presents Virtually Wild! Texas. Since it's inception in 2016, Virtually Wild! Texas has reached more than 15,000 Texas students. See the announcement of all of award Texas Environmental Excellence winners at tceq.texas.gov. Learn more about the program at arcgis.com.
---
CEC NOTES
---
Professional Development Opportunities for Teachers
Join fellow environmental educators every other Friday morning for a quick check-in to collaborate. The next meeting is May 6, beginning at 8:30 a.m. Bring your coffee (or tea) and ideas for things that are working in your programs (or questions about things that are not). The Zoom call is hosted by regional board members from the Texas Association for Environmental Education. Email Alicia at Alicia.Mein@pct3.hctx.net for Zoom link and any questions.
---
Virtually Wild! Texas Student Learning Programs
Region 4 Education Service Center partners with the Virtually Wild! Texas team to provide students with engaging and interactive TEKS-aligned virtual environmental education field trips that highlight careers in conservation. These free 45-minute programs are live, and teachers and students are encouraged to engage with natural resources professionals by asking questions. Topics vary by program and have included endangered species, animal adaptations, habitat exploration, wildlife crime investigations, and more! Public, private, homeschool, hospitals, and education sites are welcome to view. See program listings and register at esc4.net.
---
CAST22 Call for Proposals
The Science Teachers Association of Texas (STAT) has announced the CAST22 Call for Proposals is now open. The annual Conference for the Advancement of Science Teaching (CAST), presented by the Science Teachers Association of Texas, traditionally features hundreds of breakout sessions presented by educators who generously share their best strategies for inspiring discovery of the world through science. STAT invites you to turn your innovative teaching strategies and lesson plans into proposals for sessions that could benefit educators and students across Texas and beyond. Submit your proposal by Tuesday, May 31, to share your expertise at CAST22, November 10–12 in Dallas.
---
"For the Love of Earth" exhibition at Archway Gallery
Through May 5, 2002, Archway Gallery, 2305 Dunlavy Street in the Montrose area, is presenting the exhibition "For the Love of Earth." This group exhibition of Archway artists "challenges the viewer to consider the fragility of our planet and all living things on it and to take actions which will bring beneficial change." Archway Gallery has chosen to partner with Citizens' Environmental Coalition. Twenty-five percent of the sales of the works featured in "For the Love of Earth" will be donated to CEC.
---
Please scroll down to read about public engagement opportunities and notes from our member organizations and the community.
---
OPPORTUNITIES FOR PUBLIC ENGAGEMENT
---
Harris County Community Flood Resilience Task Force meeting
On April 28, from 5:30-7:30 p.m. the Harris County Community Flood Resilience Task Force, a multidisciplinary, community-driven body that Harris County's Commissioners Court established to ensure the County develops and implements equitable flood resilience planning and projects that take into account community needs and priorities. will hold a virtual meeting. Per CFRTF Bylaws, members of the public are allowed to observe the meetings and each meeting will have a short public comment period during the meeting. You may also submit written comment in advance of the meeting to cfrtf@hcfcd.hctx.net. For more information and to register, visit cfrtf.harriscountytx.gov.
---
CEER's "People's Hearing for TCEQ" Education Workshops
On April 30. CEER (Coalition for Environment, Equity, and Resilience) will hold a "People's Hearing for TCEQ." The Hearing will take place in-person at the Carl Walker Jr. Multi-Service Center, 4300 Noble St. Houston, and will accommodate up to 250 attendees from across Brazoria, Fort Bend, Harris, Jefferson, and Liberty Counties. Leading up to the hearing, CEER representatives will answer the public's questions about a people's hearing and the Texas Commission on Environmental Quality and more at learning workshops through Zoom on Saturday, April 16 and 23 from 11 a.m.-1 p.m. Register for each of the events at zoom.us.
---
TCEQ Public Hearing
On May 3, beginning at 7 p.m., a public hearing of the Texas Commission on Environmental Quality on a Union Pacific hazardous waste permit/compliance plan renewal application to address the creosote plume in the Fifth Ward, will be held at the DeLUXE Theater, 3303 Lyons Ave.
---
Learn about additional public comment opportunities at cechouston.org.
---
---
COALITION & COMMUNITY NOTES
We have endeavored to confirm the opportunities listed below. Please consider confirming directly with the hosts, particularly in light of concerns about the novel coronavirus (COVID-19).
---
2nd Annual Stop Food Waste Series
Houston-based nonprofit Second Servings has launched the 2nd Annual Food Waste Series in April to raise awareness of the severity of food waste and its mission to fight hunger and end food waste in the community. Nearly 40% of the food produced in America is thrown away, yet more than 16% percent of Houstonians are considered food insecure. Additionally, food waste contributes to 8% of the global greenhouse gas emissions. In honor of Stop Food Waste Day, 15 local restaurants will showcase a zero-waste inspired dish or cocktail for the month of April. Find full information about the participating restaurants and their specific dishes or cocktails here.
---
Energy Transitions in Underserved Communities Request for Applications
Rapid large-scale transformations of energy and transportation systems to low-carbon, renewable, and energy efficient sources and technologies are essential to avoiding the most severe impacts of climate change. These energy transitions provide challenges and opportunities to improve environmental and public health in ways that also reduce the inequities prevalent in the current energy and transportation systems, such as the disproportionate impact of environmental hazards on low-income communities and communities of color. U.S. EPA, as part of its Science to Achieve Results (STAR) program, is seeking applications proposing community-engaged research that will address the drivers and environmental impacts of energy transitions in underserved communities. The application period closes April 28, 2022. Learn more at epa.gov.
---
What's New in Green Building?
On April 28, from noon-1 p.m., the Texas Association of Environmental Professionals will hold a hybrid luncheon meeting featuring a presentation by Steve Stelzer, program director of the Green Building Resource Center, who will discuss the latest developments in green building. The meeting will be held at Cadillac Bar and Grill, 1802 Shepherd Dr., with a virtual option. For more information and to register, visit taep.memberclicks.net.
---
Clean Waters Initiative Workshop: H-GAC Web Tools
On April 28, beginning at 2 p.m., the Houston-Galveston Area Council will host a Clean Waters Initiative Workshop, designed to help local governments, landowners, and residents develop effective strategies to reduce pollution in area waterways. The workshop will include demonstrations of H-GAC web tools used for finding information to enhance grant applications to develop water related projects in the region. To register, visit zoom.us.
---
SSPEED's 10th Conference: Post-Harvey Climate & Flood Impacts on the Built Environment
From April 28-29, the Severe Storm Prediction, Education, & Evacuation from Disasters (SSPEED) Center will hold its 10th annual conference. where top academic, consulting and governmental experts will present at the Anderson-Clarke Center at Rice University. Topics will include: Urban Design & Policy for Flood Protection, Influence of Climate Change on Recent Storms, Preparing for Hurricanes of the Future, Structural & Non-Structural Flood Mitigation, Flood Warning Systems, Flooding Impacts on Mobility and Transportation, Coastal and In-Bay Surge Defenses, Impact of the Big Freeze on Energy Systems, and Carbon Exchange Update. For more information and to register, visit sspeed.rice.edu.
---
City Nature Challenge 2022: Houston-Galveston
From April 29 – May 2, join The Nature Conservancy in Texas, the Houston Museum of Natural Science, Galveston Bay Foundation, Houston Audubon Society, Texas Master Naturalists, Texas Parks and Wildlife, and over 30 other wonderful groups for the City Nature Challenge 2022, a fun challenge to observe and record wild species. It is easy to participate by making observations on your own using the iNaturalist app. Any observation in the greater metropolitan area of Houston will count during the four-day challenge. You can participate by exploring the life in your backyard (and use the hashtag #backyardchallenge on social media), in your neighborhood park, or from an apartment balcony or courtyard. You can also help with IDs for other people's observations to increase our species count. Learn more about participating in the greater Houston area at inaturalist.org. Email jaime.gonzalez@tnc.org for any questions.
---
KPC City Nature Challenge Bioblitz Day
On April 29, from 8 a.m.-6 p.m., Katy Prairie Conservancy will host a City Nature Challenge volunteer bioblitz event. The event will be based at the Indiangrass Preserve as well as Williams Prairie and Shrike Prairie Preserves. KPC will also host an in-town team at the 9 Natives Garden next to the Houston Museum of Natural Science. For more information and to register, visit constantcontact.com.
---
2022 Alfresco Gala
On April 29, from 7-11 p.m., the Houston Arboretum & Nature Center will hold its annual gala, themed "Urban Oasis." Attendees will dine and dance outside at the Arboretum grounds. Proceeds will benefit the Arboretum's mission of conservation and nature education. For more information and to purchase tickets, visit houstonarboretum.org.
---
B.O.P.A. and National Drug Take Back Day
On April 30, from 9 a.m.-1 p.m., City of Houston Solid Waste Management Department will be at the Kingwood METRO Park and Ride, 3210 W. Lake Houston Parkway, for an event to collect rechargeable batteries, motor or cooking oil, old latex (water-based) paint buckets, antifreeze, scrap metal and major appliances. There will also be a collection point for unused or outdated prescription medications. For the full list of accepted (and non-accepted) items, visit keepkingwoodgreen.org.
---
Connect with iNaturalist: Discover Nature With Your Smartphone
On April 30, from 9:30-11 a.m., Houston Botanic Garden will host a presentation by education coordinator and entomologist Erin Mills, who will describe how to use the iNaturalist app, followed by a walk to discover some of the species that are found on the grounds of the Garden. The talk will include details on the City Nature Challenge, during which local residents are encouraged to collectively use iNaturalist to record biodiversity throughout the Houston-Galveston region. For more information and to register, visit secure.hbg.org.
---
National Prescription Drug Take Back Day
National Prescription Drug Take Back Day will be held April 30 from 10 a.m.-2 p.m. The National Prescription Drug Take Back Day aims to provide a safe, convenient, and responsible means of disposing of prescription drugs, while also educating the general public about the potential for abuse of medications. Find a location near you and more resources at deadiversion.usdoj.gov.
---
Houston Zoo's 100th Birthday Bash
On April 30, from 9 a.m.-5 p.m., the Houston Zoo will hold its 100th Birthday Bash. Upon arrival to the day-long celebration, attendees will be greeted by animal ambassadors and learn how they can help save their wild counterparts, along with other surprises in the McGovern Front Plaza. The event will include guest speakers, keeper chats every half hour at different animal habitats, an opportunity to build out your own birdhouse, and more. The event is included with general admission, but tickets are limited for April 30. For more information and to reserve tickets, visit houstonzoo.org.
---
Sims Bayou Greenway Ribbon Cutting Celebration
On April 30, from 11 a.m.-1 p.m., the Houston Parks Board will hold a ribbon-cutting ceremony for the Sims Bayou Greenway. This bilingual, family-friendly event includes a group bike ride along the new hike-and-bike trail. There will also be food, DJ music a frisbee giveaway, and a chance for 15 people to go home with a new 20" children's bike and bike helmet from Hobby Area District. For more information, see the Facebook event.
---
Clean Mud for Bugs
On April 30, from 1-4 p.m., Texas Health and Environmental Alliance will hold its inaugural crawfish boil fundraising event at the Karbach Brewery Biergarten. The family-friendly event will include crawfish, craft beers, and confections. Proceeds will support THEA's efforts to restore and protect communities in Harris County impacted by historic contamination. For more information and to purchase tickets, visit txhea.org.
---
Rain Barrel and Compost Bin 2022 Sale
Through May 1, 2022, the City of Houston's Green Building Resource Center is selling 50-gallon Ivy rain barrels and compost bins at a discounted price while supplies last. Pickup will be May 14 at the Green Building Resource Center, 1002 Washington Avenue. For more information, visit rainwatersolutions.com.
---
Neches River Adventures Eco-Earth Church
On May 1, from 4-6 p.m., the Big Thicket Association will host a special fundraising boat tour of the Neches River featuring a talk by Jim Blackburn and Isabelle Scurry Chapman, who will share their poems and paintings inspired by the wonders of nature and featured in their new publication entitled Earth Church. Departure will be from the LNVA Saltwater Barrier Boat Dock, 6790 Bigner Rd., Beaumont. For more information and to purchase tickets, visit form.jotform.com.
---
---
Carbon Fee and Dividend: What's Justice Got to Do with It?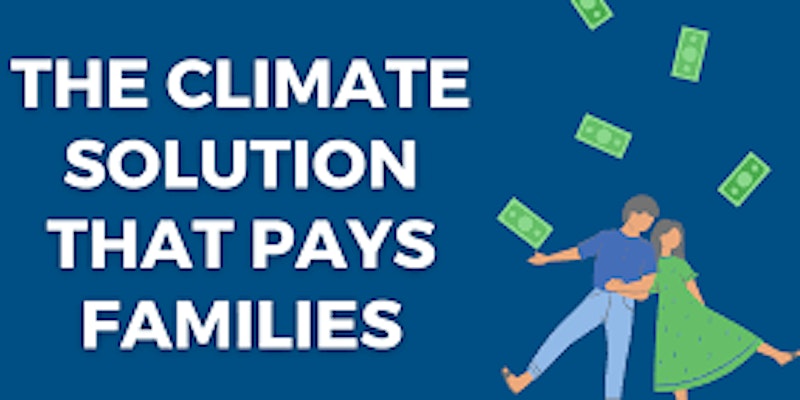 On May 1, from 3:30-5 p.m., the Interfaith Environmental Network of Houston will host a virtual discussion with representatives of the Citizen's Climate Lobby, who will explain the ins and outs of carbon fee & dividend as an economic policy tool to address climate change. Learn about the positive impact not only on the environment, but also on jobs, the economy, and human health. For more information and to register, visit eventbrite.com.
---
City Nature Challenge Walk
On May 2, from 8:30-10 a.m., Mercer Botanic Gardens will host a walk as part of the annual City Nature Challenge, an international collaboration to observe and document plant and animal life in cities. Participants will be able to hone thier citizen scientist skills and appreciate the diverse local wildlife and plant species in the city. For more information (including how to download the iNaturalist app), visit the Facebook event.
---
TWRC Wildlife Center Volunteer Interest Meeting
On May 3, beginning at 6 p.m., the TWRC Wildlife Center, which promotes environmental conservation through public education and rehabilitation of Texas wildlife, will hold a meeting for prospective volunteers to learn more about the organization and how to get involved. For more information and to register, visit twrcwildlifecenter.org.
---
Environmental Justice: How Physical, Social, and Structural Surroundings Impact Health
On May 4, from 9 a.m.-3 p.m., Baylor College of Medicine will host a virtual Health and Science Policy Research Day addressing criminal justice, exposure to contaminants, space exploration/space governance and maternal and infant health. Speakers will share ideas of how to bring about equitable, transformational change and give a behind-the-scenes look at the work they are doing to help move the needle on equity and justice. For more information and to register, visit bcm.edu.
---
Green Gentrification and Equity in Texas Cities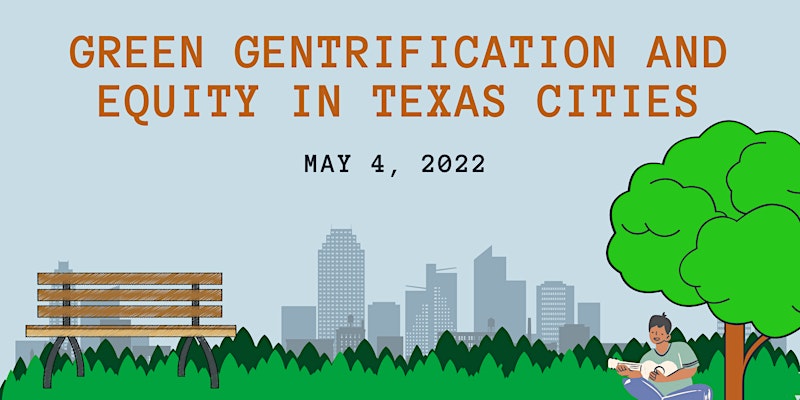 On May 4, the Texas Children in Nature Network will present a webinar with Dr. Andrew Busch, who will discuss how Austin's environmental identity helped to shape the city's contemporary landscape and how it contributed to the racial inequity evident in Austin today. The talk will look at green gentrification as an outcome of a century of public policy and economic decisions that tied environmental amenities, economic growth, and racial segregation together. The webinar will be held at 2 p.m. and 7 p.m. For more information and to register, visit eventbrite.com.
---
2022 BASH: Here We Grow Again
On May 4, from 6:30-8:30 p.m., the Kay Prairie Conservancy at the River Oaks Country Club. The theme of this year's event, Here We Grow Again, celebrating KPC's deep commitment to the conservation and enhancement of coastal prairie. This annual fundraiser brings together community members who are supportive of KPC's mission to help sustain a resilient Texas by preserving coastal prairies, wetlands, farms and ranches to benefit people and wildlife forever. For more information and to purchase tickets, visit katyprairie.org.
---
Disaster Debris Workshop
On May 5, from 8:30 a.m.-12:30 p.m., the Houston-Galveston Area Council will hold its annual Disaster Debris Workshop in a hybrid format. The workshop will include information on best management practices for disaster debris management and information on current state and federal regulations. For more information and to register, visit constantcontact.com.
---
Water Works Festival
On May 7, from 10 a.m.-2 p.m., Houston Public Works will hold its Water Works Festival at Houston Botanic Garden. At this family friendly event, participants will learn from experts about topics such as sustainability, environmental protection, water conservation, water infrastructure, recycling, the water cycle, local water systems, native plants, species habitats, weather and ecology. For more information and to register, visit eventbrite.com.
---
SPRING MIGRATION
---
Mercer Bird Survey
On April 28, from 8-10 a.m., Mercer Botanic Gardens will host a monthly bird survey. Led by longtime birder Paul Gregg and Mercer staff member Christy Jones, this monthly bird survey is suited for birders of all levels and experience. Participants must be 12 or older. Children younger than 16 must be accompanied by a parent or guardian. Meet in front of the Visitor Center at Mercer's East Side Main Garden. For more information, see the Facebook event.
---
City Nature Challenge Bird Walk
On May 2, from 9:30-11 a.m., Houston Audubon and the Houston Botanic Garden will host a walk of the Garden grounds where participants will learn about the diversity of birds in the region and what our community can do to make the city a better place for birds and humans to coexist. The Bird Walk is included in general admission to the Garden, but space is limited to the first 20 participants, so advanced registration is required. Learn more and register at hbg.org.
---
Birdathon 2022
Birdathon 2022 is Houston Audubon's annual spring fundraiser where participants compete to count as many bird species as possible in a 24-hour period while fundraising for bird conservation. The birding period runs through May 5, 2022. Team reports are due on May 9. Houston Audubon and partners will offer guided birding opportunities around town in conjunction with Birdathon. These bird walks will give participants some hands-on birding experience so you can feel comfortable forming your own Birdathon team afterward and competing. The Awards Celebration will be held May 21 at the Edith L. Moore Nature Sanctuary. All contributions support Houston Audubon's mission to advance the conservation of birds and positively impact their supporting environments. For more information and to register, visit houstonaudubon.org.
---
Spring Fling at Gulf Coast Bird Observatory
Through May 8, the Gulf Coast Bird Observatory is hosting its annual Spring Fling at the Quintana Neotropic Bird Sanctuary on Lamar Street across from the Quintana town hall building. Spring Fling is an opportunity to see and celebrate the return of migratory songbirds as they arrive at stopover habitat along the coast. This is great time to enjoy the wide variety of species that migrate through Texas dressed in their spring finery and to see colorful birds like orioles, grosbeaks, tanagers, and numerous warbler species, to name just a few. Knowledgeable volunteers and staff will be on hand to answer your questions, keep a daily list, and sell water, snacks, and field guides. For more information, visit gcbo.org.
---
Destination: High Island
Through May 22, 2022, Houston Audubon invites the public to High Island and Bolivar Peninsula for the unrivaled spectacle of bird migration on the Upper Texas Coast. Among the vantage points, visitors can use the new Kathrine G. McGovern Canopy Walkway. High Island sanctuaries are open every day from dawn to dusk. Free admission for children, students, and High Island residents. For more information, visit houstonaudubon.org.
---
Lights Out, Texas!
Lights Out, Texas!, a campaign of education, awareness, and action that focuses on turning out lights at night during the spring and fall migrations to help protect the billions of migratory birds that fly over Texas, is under way. The full Spring Migration period runs through June 15, and the critical Spring Peak Migration period runs through May 12. Texan by Nature and Audubon Texas lead Lights Out, Texas! efforts across the state. For more information on how to participate, visit texanbynature.org.
---
CONTESTS
---
Beautify the Bucket
Registration is open until May 8 for Artist Boat's Beautify the Bucket competition. which allows participants to take an active role in beautifying Galveston Beaches and improving stewardship behaviors. Participants in the competition paint a blue trash barrel destined for Galveston Beaches based on various themes. After the competition, the barrels will be added to Galveston's Beaches where they will be enjoyed by visitors and encourage proper disposal of trash to reduce aquatic trash. Trash Barrels are limited and are distributed on a first-come, first-serve basis. $20 registration fee. Beautified buckets are due back by June 1 at 5 p.m. Viewing and judging are held on June 4 at East Beach during the World Ocean Day Festival, in Galveston.
---
Ocean Awareness Contest
The 11th annual Ocean Awareness Contest is a platform for young people to learn about environmental issues through art-making and creative communication, explore their relationship to a changing world, and become advocates for positive change. Students ages 11-18 from around the world are invited to participate. The 2022 Ocean Awareness Contest—THE FUNNY THING ABOUT CLIMATE CHANGE—challenges students to learn about climate change and its impact on the ocean, and to explore new ways to communicate the urgency of the climate crisis.The deadline for submissions is June 13. For more information, visit bowseat.org. (Image: Student artist Luyi Song)
---
Reminders About Ongoing Opportunities
The Path of Hope: A Study on Climate Action for Faith Communities. On Thursdays through May 12, the Interfaith Environmental Network of Houston hosts a weekly online discussion series focusing on how climate change is impacting the core ministries of faith communities around the world, how those impacts will increase in the future, and why these impacts create an imperative for people of faith to advocate for strong US climate action. For more information and to register, visit eventbrite.com.
Living the Change. On Tuesdays through May 17, the Interfaith Environmental Network of Houston hosts an online course developed in response to the Walk on Earth Gently multifaith statement presented at the COP23 UN Climate Change Conference. This program focuses on making personal lifestyle changes in three areas: transportation, energy, and food. For more information and to register, visit eventbrite.com.
Feral Atlas Summer Intensive Program at Rice University. The Houston Climate Justice Museum will host a week-long summer study intensive on the campus of Rice University from July 18-22, based on the digital humanities project Feral Atlas and led by Rice students and museum staff. Participating students will have the opportunity to be involved in workshops led by local artists and conservationists, travel to nearby museums and collections to meet with museum professionals, and get hands-on experience with disaster recovery. Interested students should fill out this form.
---
TV: Texas Parks & Wildlife
Broadcast on KUHT Channel 8 at 3 p.m. each Saturday and on municipal access cable channels in Baytown, Deer Park, Houston, Texas City, Galveston, Nassau Bay, Pasadena, Seabrook, Sugar Land, and on HCC TV. More info on the TPWD website (* indicates a segment about the Houston area). For a preview, visit TPWD's YouTube Page.
The Davis Mountains have some of the best views in the world for stargazing. Meet an astronomer working to keep away light pollution and protect the dark skies of West Texas
Meet some neighbors who team up for turkey work. The Brushy Creek Co-op in East Texas consists of over 10,000 acres that provide habitat for Eastern wild turkey, helping restore the birds in East Texas
From his youth as a migrant worker, a man cultivates his passion for nature into a career as an outdoor artist. Meet Clemente Guzman, whose personal story is as inspiring as his artwork
A copperhead slithering around your backyard is just about the last thing you would want to run into. Well, imagine hundreds of copperheads spreading across your back forty. That's exactly what's happening to one Texas landowner. He used to eliminate them, but now he saves the snakes for science
Additional Upcoming Events
---
Check out the latest Green Jobs at cechouston.org/green-jobs/.