Houston Environmental News Update February 2, 2022
Black History Month, Buffalo Bayou Walking Tour, Land Bridge Tunnel Preview Party, Eco Shares: New Ecology-Friendly Economics, Are Rivers People Too?, Green Jobs and more
---
---
As part of CEC's observance of Black History Month last year in 2021, CEC welcomed the Coalition for Environment, Equity, and Resilience as a new member of the CEC. CEER had just hosted the first of three climate justice workshops: Examining Our Past, Understanding Our Present, and Focusing on Our Future. We shared the graphic notes created by Rosi Greenberg for the first training; today we share graphic notes from subsequent trainings last year. A living library of climate justice was compiled by CEER and workshop participants, and videos from some of the workshops are also available from CEER upon request.
Last year we also shared the announcement that the Houston Endowment had provided critical funding to help create the Dr. Robert. B. Bullard Center for Environmental Justice at Texas Southern University. The Center is now operational, and is working on priority areas such as environmental and climate justice, multi-hazard communication, civic engagement, climate migration, disaster preparedness, and maternal and infant environment health risks. 
One of the Center's faculty members, Dr. Earthea Nance, was recently appointed the Director of EPA Region 6. (We're still getting goosebumps when we think about it, because it is JUST SO AWESOME to have an EJ champion as the Region's leader.) This is a manifestation of EPA Administrator Michael Reagan's commitment to environmental justice, as written about recently by Keith Downey for One Breath Partnership and Emily Foxhall for the Houston Chronicle. (Our policy intern Carlotta Robson is posting news clips like these on the CEC website, as well as public comment opportunities. EPA is also starting to publicly question whether TCEQ's policies are adequately protective of public health.)
CEC is excited to see efforts by the EPA, TSU, CEER, and One Breath Partnership to address anti-Black racism and systemic injustices in our community, and we hope next year, at the beginning of Black History Month, we'll have even more progress to celebrate.
Today we are also highlighting two upcoming events related to Black History Month: LINK Houston's celebration of Transit Equity Day honoring Rosa Parks, and Houston Botanic Garden's "Witness: The Long Arc, Part 1".
---
Transit Equity Day
On February 4, 2022, LINK Houston will celebrate Transit Equity Day. LINK Houston invites you to join them in observing this occasion and encourage you to walk, roll, bike, and ride transit during the week leading up to February 4. Additionally, they ask that you share your experiences on social media with #TransitEquityDay, tag @LINK_Houston in your posts, and follow them as they chronicle their trips. Transit Equity Day is a national day of action honoring civil rights icon Rosa Parks, who peacefully protested to end segregated seating on public buses. It is an opportunity for advocates and community members to raise awareness of public transit as a civil right and a way to help fight for climate justice. 
---
Witness: The Long Arc, Part 1
On Feb. 12, 2022, from 10 a.m.-noon, Houston Botanic Garden will host a presentation exploring the many profound experiences of African-Americans with the land of Southeast Texas –  some uplifting and celebratory, some rooted in oppression and injustice – through dynamic, participatory breakout sessions on walks of the Garden. For more information and to purchase tickets, visit hbg.org.
---
CEC NOTES
---
Professional Development Opportunities for Teachers
Engage your students with lessons outdoors or virtually. Sign up today at hereinhouston.org.
Join fellow environmental educators every other Friday morning for a quick check-in to collaborate. Bring your coffee (or tea) and ideas for things that are working in your programs (or questions about things that are not). The Zoom call is hosted by regional board members from the Texas Association for Environmental Education. The next meeting will be held Feb. 11, 2022 from 8:30-9 a.m. Click on this Zoom link to join. Email Alicia at amein@hcp4.net for any questions.
---
Please scroll down to read about public engagement opportunities and notes from our member organizations and the community.
---
OPPORTUNITIES FOR PUBLIC ENGAGEMENT
---
Revised Definition of "Waters of the United States"
On Dec. 7, 2021, EPA and U.S. Army Corps of Engineers published in the Federal Register a proposed new "Waters of the United States" definition. Find the proposed Revised Definition at federalregister.gov. The public comment period for the proposed rule continues through Feb. 7, 2022. Learn more and submit comments at federalregister.gov.
---
COALITION & COMMUNITY NOTES
We have endeavored to confirm the opportunities listed below. Please consider confirming directly with the hosts, particularly in light of concerns about the novel coronavirus (COVID-19).
---
METRO Board of Directors adopts agency-wide climate action plan
Last week, METRO's Board of Directors approved the adoption of the transit authority's first-ever Climate Action Plan. The plan, which charts a path to a more resilient and sustainable future, follows the framework of the Authority's Sustainability Vision Statement approved by the Board last summer. It is also guided by the Federal Transit Administration's Sustainable Transit for a Healthy Planet Challenge, which aims to support President Joe Biden's goal to reduce U.S. greenhouse gas emissions by 50 percent or more by 2030. METRO's Climate Action Plan outlines steps the Authority will take to transform day-to-day operations and business practices to increase sustainability, resiliency and reduce its carbon footprint. Implementation of goals listed in the plan has already begun. METRO has moved forward with the purchase of 20 full-size electric buses and 10 paratransit vans and will soon explore the use of vehicles powered by hydrogen fuel cell electric technology. It is part of the Authority's commitment to meeting a 100 percent zero-emissions bus replacement goal by 2030. See this video about the plan.
---
Big Thicket Natural Heritage Trust conserves land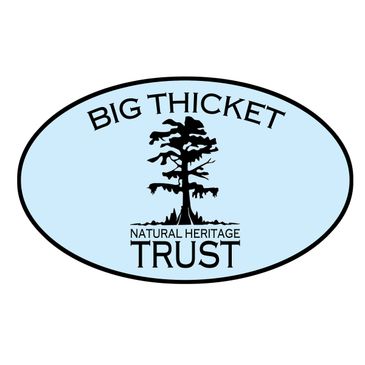 The Big Thicket Natural Heritage Trust has received a donation of 53.73 acres of land adjacent to the Lance Rosier Unit of the Preserve near Kountze. The property was once part of a large longleaf pine savannah and contains remnant longleaf pine and associated understory. A large pitcher plant bog is located in the Preserve next to the property. The donor chooses to remain anonymous, but the donor's son of the donor said the donation was a tribute to his father, who, loved the land, had reared his kids there and found great peace and quiet in the forest. The mission of the Big Thicket Natural Heritage Trust is to protect and conserve lands in southeast Texas to ensure that examples of natural landscapes are left intact for today and for the future.
---
Houston Public Media: Texas' environmental agency is undergoing a Sunset Review. Here's why it matters
"The Texas Commission on Environmental Quality (TCEQ) is currently undergoing a performance evaluation, known as a Sunset Review. It's a state-mandated process that only occurs every 12 years. The aim is to evaluate whether state agencies are still needed and to come up with improvements to make them more efficient and effective." Houston Public Media's Katie Watkins reports. "In the past, environmental advocates and community members have successfully used this process to push for changes within the agency. To find out what changes environmental advocates are pressing for this time, Houston Public Media spoke with Adrian Shelley, the Director of Public Citizen's Texas Office." Find the full story at houstonpublicmedia.org. (Photo: AP/David J. Phillip)
---
NPR: A federal judge canceled major oil and gas leases over climate change
"Late last year, just days after pledging to cut fossil fuels at international climate talks in Glasgow, Scotland, the Biden administration held the largest oil and gas lease sale in U.S. history. Thursday a federal judge invalidated that sale in the Gulf of Mexico, saying the administration didn't adequately consider the costs to the world's climate," NPR's Nathan Rott reports. "The administration used an analysis conducted under former President Donald Trump that environmental groups alleged was critically flawed." See the full story at houstonpublicmedia.org. (Photo: AP/Eric Gay)
---
Complete Communities University
The City of Houston Department of Neighborhoods invites Houston residents to apply for enrollment in the Complete Community University online leadership training course. The winter session will run eight-weeks, March 2 to April 20, 2022. Classes will be held on Wednesdays, 6:00 to 8:30 p.m., via Microsoft Teams. Offered each quarter, the CCU program coaches emerging leaders on civic engagement methods and techniques, cultivates positive relationships between community leaders and the City of Houston, and promotes the participation of residents in civic activities to vitalize neighborhoods. The enrollment application deadline is Feb. 11, 2022. To learn more and apply, visit houstontx.gov.
---
Treasures of the Texas Coast Children's Art Contest
The Texas General Land Office's 26th Annual Treasures of the Texas Coast Children's Art Contest is accepting entries. All public, private, and home-schooled students in kindergarten-sixth grade are invited to submit artwork depicting why the Texas coast is important or special to the student. Prizes include inclusion in a 2023 calendar and event tickets to Texas destinations, and a grand prize of airline tickets and a cruise. The teacher of the student with the winning artwork will also receive recognition and prizes. The deadline to enter is March 2, 2022. Find full information at texasadoptabeach.org.
---
Take Care of Texas Art Contest
The Texas Commission on Environmental Quality is hosting the Take Care of Texas Art Contest for kindergarten-fifth grade students to depict positive ways to help keep the air and water clean, conserve water and energy, and reduce waste. Students submit their artwork of how they, along with their friends and family, help keep the air and water clean, conserve water and energy, and reduce waste. The students that submit the best art can win a tablet or laptop computer. The deadline to enter is Friday, March 4. Find full information at takecareoftexas.org.
---
Junior Duck Stamp Contest
The Junior Duck Stamp Art Contest is the culmination of the Junior Duck Stamp educational program, opens to students Grades K-12. After studying waterfowl anatomy and habitat, students may express their newfound knowledge by drawing, painting or sketching a picture of an eligible North American waterfowl species. Original works done in the following styles will be accepted: hyper-realism, impressions, cartoon, caricatures, comics, pop whimsical, fantasy, cubism, folk, ethnic and tribal. Only 2-dimensional entries will be accepted. The Texas Contest entry deadline is March 15, 2022. Entries should be sent to Trinity River National Wildlife Refuge. 601 FM 1011 (PO Box 10015) Liberty, TX 77575. If you have any questions/concerns, contact Felice Yarbough at felice_yarbough@fws.gov. (Image: Selina Yuan)
---
Ocean Awareness Contest
The 11th annual Ocean Awareness Contest is a platform for young people to learn about environmental issues through art-making and creative communication, explore their relationship to a changing world, and become advocates for positive change. Students ages 11-18 from around the world are invited to participate. The 2022 Ocean Awareness Contest—THE FUNNY THING ABOUT CLIMATE CHANGE—challenges students to learn about climate change and its impact on the ocean, and to explore new ways to communicate the urgency of the climate crisis.The deadline for submissions is June 13, 2022. For more information, visit bowseat.org. (Image: Student artist Luyi Song)
---
Civic Science: Inquiry to Action
Through Feb. 17, 2022, the Children's Environmental Literacy Foundation is offering its Civic Science: Inquiry to Action virtual learning course. This six-session synchronous course will delve into CELF's Inquiry to Action Framework to enhance real-world learning in school communities and engage student learning through inquiry, place and action. Participants will join a multi-state cohort of 5th-12th grade educators, developing and building upon place-based projects and exploring environmental pathways, such as water, biodiversity and air. This program is designed to support educators at any point in their civic science journey providing the opportunity for students to become civic scientists, equipped to confront 21st-century challenges For more information and to register, visit celfeducation.org.
---
Vince Bayou Greenway Community Meeting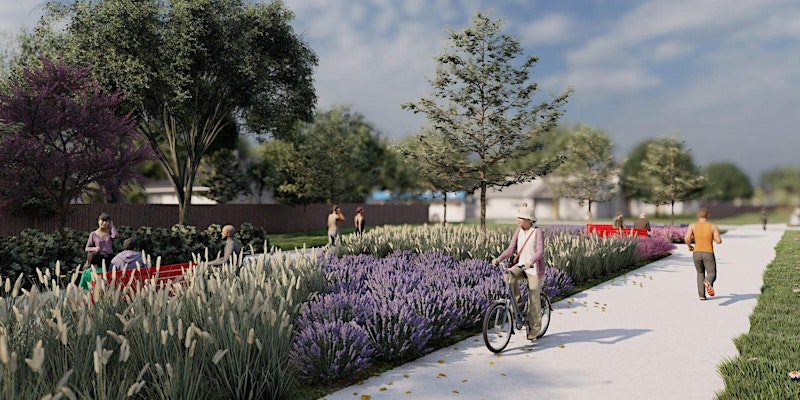 On Feb. 3, 2022, from 6-7 p.m., the Houston Parks Board will hold a hybrid community meeting for an update on plans to reimagine Vince Bayou as the heart of a new Bayou Greenway with recreational elements and a hike-and-bike trail between Pasadena's Memorial Park and Strawberry Park. The in-person meeting will be held at the Peter C. Fogo Recreation Center in Pasadena. For more information and to register for the virtual meeting, visit eventbrite.com.
---
---
Buffalo Bayou Walking Tour
On Feb. 5, 2022, from 9-11 a.m., Architecture Center Houston, with the cooperation of Buffalo Bayou Partnership, will hold a stroll along Buffalo Bayou Parkway for an overview of downtown Houston's history and architecture from its beginnings in 1836 to the efforts to revitalize the central city today. The tour showcases the innovative bayou reclamation efforts of the City of Houston, Harris County, and Buffalo Bayou Partnership, while topically discussing history and preservation, contemporary architecture, the bayou, and adjacent parkland. For more information and to purchase tickets, visit aiahouston.org.
---
Ethnobotany of the Texas Prairie
On Feb. 5, 2022, from 10-11:30 a.m., Houston Botanic Garden will host a presentation by Kelly Kindscher, professor in environmental studies and senior scientist at the Kansas Biological Survey at the University of Kansas, about conservation of prairie plants used by Native Americans in the Great Plains – from Texas to Canada – for food, medicine, and craft. Katy Prairie Conservancy and Texas Master Naturalists will be on-hand to provide actionable tips for participants interested in growing their own pocket prairies using seed packets provided to all who attend in-person. For more information and to purchase tickets, visit hbg.org.
---
Land Bridge Tunnel Preview Party
On Feb. 5, 2022, from 10 a.m.-3 p.m., the Memorial Park Conservancy and partnering organizations will hold a special event celebrating Memorial Park's transformational Land Bridge and Prairie project. Attendees will enjoy an exclusive opportunity to walk through and explore one of the project's four tunnels. Tunnel 3 (the southwest tunnel), before they open to vehicular traffic. The family-friendly celebration will also feature a live DJ, fun photo opportunities, food trucks, giveaways, opportunities to learn more about Memorial Park's Master Plan and Ten-Year Plan delivery and more. For more information, visit memorialparkconservancy.org.
---
Are Rivers People Too?
On Feb. 8, 2022, beginning at 5:30 p.m., Rice University's Center for Environmental Studies will host a Planet Now! conversation with Kelsey Hample, assistant professor of economics at Furman University who focuses on sustainable policies for those living in rural parts of developing countries; Samantha Majhor, assistant professor of English at Marquette University who researches contemporary Native American literature; and Erika R. George, the Samuel D. Thurman Professor of Law at the University of Utah and director of the Tanner Humanities Center and researches the responsibilities of multinational corporations to respect international human rights. Joseph Campana, the William Shakespeare Professor of English and director of Rice's Center for Environmental Studies will moderate. For more information and to register, visit enst.rice.edu.
---
Greater Fifth Ward Community Meeting
On Feb. 8, 2022, beginning at 6 p.m., Texas Health and Environmental Alliance will hold a Greater Fifth Ward Community Meeting at True Love Baptist Church, 4029 Falls St. The meeting will also be held virtually. For more information and to register, visit txhea.org.
---
Eco Shares: New Ecology-Friendly Economics
On Feb. 8, 2022, beginning at 6:30 p.m., the Houston Museum of Natural Science will present a talk (in-person and online) by Jim Blackburn, environmental attorney and Rice University professor, about nature-based ecological capture and storage of carbon dioxide. The talk will include information about prairie ecosystems, forest and oyster reefs as well agricultural emission reductions and avoided conversion. For more information and to purchase tickets, visit store.hmns.org.
---
Houston Parks Board February Green Team
On Feb. 9, 2022, from 9 a.m.-noon, Houston Parks Board will hold a volunteer event to plant native plants along Brays Bayou, which connects some of Houston's most cherished landmarks. The event will be at HPB property at 7206 Dallas St., adjacent to Forest Hill Blvd. All tools and gloves will be provided. For more information and to register, visit houstonparksboard.volunteerhub.com.
---
Unplugged Adventure: Coming Home to Roost
On Feb. 9, 2022, from 4-6 p.m., Katy Prairie Conservancy will an outing with birding experts John Berner and Steve Gast, local birding expert to see one of the most charismatic of these species, the sandhill crane. Participants also will see waterfowl and other birds moving to their nighttime roosts. Space is limited. For more information and to register, visit katyprairie.org.
---
Paradise Lost? Future Fisheries in a Climate-Driven Gulf
On Feb. 9, 2022, from 6:30-7:30 p.m., Flower Garden Banks National Marine Sanctuary will present the second of its 2022 Seaside Chats virtually. Sepp Haukebo, recreational fishing solutions manager for the Environmental Defense Fund, will describe how thoughtful interventions can significantly reduce or even reverse climate change-driven impacts on marine ecosystems. For more information on the series of talks and to register, visit flowergarden.noaa.gov.
---
Parks and Natural Areas Summit and Awards
On Feb. 9, 2021, from 10 a.m.-noon, the Houston-Galveston Area Council will hold the annual Parks and Natural Areas Summit and Awards ceremony virtually. The awards highlight best practices and innovative approaches to parks planning and implementation. H-GAC honors projects in the categories of Projects Over $500,000, Projects Under $500,000, Planning Process and Policy Tools, and Programming. Find the list of 2021 Award winners here, and register for the summit here.
---
Living Roofs for Living Cities
On Feb. 10, 2022, from 7:30-9 p.m., the Houston chapter of the Sierra Club will hold a virtual meeting featuring a presentation by Bruce Dvorak, Texas A&M University professor of architecture, on living roofs for living cities. Living roofs are vegetated rooftops (green roofs) designed to make cities more livable for people, plants, and animals. Green roofs reduce urban flooding, conserve energy use in buildings, protect waterproofing from hail damage and extend the life of the roof. The talk will explore how native landscapes have become a source of inspiration for a new generation of green roofs that make habitats for pollinators, migratory birds, and more. For more information and to register, visit meetup.com.
---
---
Walk on the Wild Side
On Feb. 12, 2021, from 10-11 a.m., the Nature Discovery Center will host a socially distanced walk through the park to see lizards, peer into the trees for looks at birds, discover the latest blooms and their pollinators in the Pocket Prairie, spy on the secret life of animals that hide under logs, and investigate more seasonal nature surprises. Learn some tips to explore nature with your family in your own backyard or on your travels. This event is a family event for kids 4 and up with their parents or adult caregivers. For more information and to register, visit naturediscoverycenter.org.
---
Katy Prairie Conservancy Volunteer Orientation
On Feb. 12, 2022, from 12:30-2:30 p.m., Katy Prairie Conservancy will hold an orientation session for volunteers at the Indiangrass Preserve. This is a great training opportunity for new and current volunteers alike. Participants will learn about KPC's latest news, updates on its preserves, history of the Katy Prairie, ecology of the coastal prairie, and important information on current volunteer opportunities. For more information and to register, visit katyprairie.org.
---
Keep Texas Beautiful Opens Governor's Achievement Awards Application
For more than 30 years, Keep Texas Beautiful, in partnership with the Texas Department of Transportation has awarded the prestigious Governor's Community Achievement Awards to Texas communities for their outstanding overall efforts to keep their communities beautiful. This year, 10 winning communities will share $2 million in landscaping awards from the Texas Department of Transportation, with the amount based on population size. The funds are used for landscaping projects along local rights-of-way. There is a $25 application fee. The deadline to apply is Feb. 17, 2022. For more information and to apply, visit ktb.org.
---
Reminders About Ongoing Opportunities
---
TV: Texas Parks & Wildlife
Broadcast on KUHT Channel 8 at 3 p.m. each Saturday and on municipal access cable channels in Baytown, Deer Park, Houston, Texas City, Galveston, Nassau Bay, Pasadena, Seabrook, Sugar Land, and on HCC TV. More info on the TPWD website (* indicates a segment about the Houston area). For a preview, visit TPWD's YouTube Page.
Texas' premier outdoor magazine has seen some changes over the last 80 years. Meet the people who craft it each month and see what it takes to deliver the state's great outdoors to mailboxes, newsstands, and smartphones everywhere
With five miles of shoreline, Lake Tawakoni State Park offers visitors access to fishing, boating, swimming, and camping–all within a short drive of Dallas
Scenes from the desert oasis of Hueco Tanks State Park and Historic Site
Additional Upcoming Events
---
Check out the latest Green Jobs at cechouston.org/green-jobs/.