Houston Environmental News Update December 1, 2021
Christmas Bird Counts, Growing Kid-Friendly Communities, Foraging the Prairie, Winter Farm Dinner, Equity in Transit, Center for Health & Nature Symposium, Green Jobs and more
The 122nd annual Christmas Bird Count is scheduled for December 14, 2021, through January 5, 2022. Organized by the National Audubon Society, this all-volunteer effort takes a snapshot of bird populations to monitor their status and distribution across the Western Hemisphere. The results are compiled into a database that is shared with federal, state, and private authorities. Counts are open to birders of all skill levels. Discover new areas to bird which may not be normally accessible and take advantage of this great opportunity to bird with some of our foremost birding experts. There is no fee to participate in Christmas Bird Counts. We encourage you to learn more about the counts–including a few dozen within a two-hour drive of downtown Houston–at HoustonAudubon.org.
Unsurprisingly, adjustments are being made to the count to try to reduce the risk of transferring the coronavirus. You can also participate from your yard or neighborhood as a feeder watcher. Regardless, be sure to coordinate with the compiler to find out how to participate.
If the Christmas Bird Counts are of interest, you might want to consider bidding on one or more items in the Gulf Coast Birds Observatory's online Bird Experience Auction through Dec. 12, 2021. Over 40 bird-related auction items include local, state, and national experiences.
---
CEC NOTES
Double the Donation
As you plan your end-of-year giving, please consider supporting the work of the CEC by making a donation (on GiveLively or by sending a check to CEC, PO Box 702, Houston, TX 77001). We are grateful for your support. In conjunction #GivingTuesday (through December 7), you can use Double the Donation to find out whether your company will match your donation.
---
Save the Date: CEC Open House & Wild About Houston Green Film Festival on Friday, Dec. 17, 2021
Please plan to join the CEC the evening of Friday, December 17, 2021, for an informal, in-person open house followed by the Wild About Houston Green Film Festival at MECA. Masks will be required in addition to other COVID protocols. Be on the lookout for an emailed invitation.
Professional Development Opportunities for Teachers
Engage your students with lessons outdoors or virtually. Sign up today at hereinhouston.org.
---
Please scroll down to read about public engagement opportunities and notes from our member organizations and the community.
---
OPPORTUNITIES FOR PUBLIC ENGAGEMENT
Oil and Natural Gas Virtual Public Hearing
On Dec. 2, 2021, from 10 a.m.-5 p.m. CT, the U.S. EPA continues a virtual public hearing on the Agency's proposal to update and strengthen current requirements for new, reconstructed, and modified "sources" in the oil and natural gas industry to reduce emissions of methane and smog-forming volatile organic compounds (VOCs). The proposal would broaden the types of sources covered by the rule, and it would encourage the development and deployment of innovative technologies to further reduce pollution from oil and natural gas sources. For more information and to register, visit eventbrite.com.
---
Call with EPA Acting Regional Administrator David Gray
On Dec. 9, 2021, from 1:30-2:30 p.m., EPA Region 6 Acting Administrator David Gray will hold a call with regional Environmental Justice stakeholders. Region 6 serves Arkansas, Louisiana, Oklahoma, New Mexico, Texas, and 66 Tribal Nations. An agenda will be sent prior to the meeting. Register for the call at usepa.zoomgov.com.
---
Public Hearing on Intercontinental Terminals Company LLC's Proposed Renewal of Federal Operating Permit
On Dec. 9, 2021, beginning at 7 p.m., the Texas Commission on Environmental Quality will hold a virtual public hearing on Intercontinental Terminals Company LLC's Proposed Renewal of Federal Operating Permit to authorize operation of the ITC Pasadena Terminal located at 1030 Ethyl Road in Pasadena. Find the hearing agenda and ways to participate at tceq.texas.gov.
---
San Jacinto Regional Flood Planning Group
The San Jacinto Regional Flood Planning Group is seeking a new Small Business voting member representative. If you know anyone who may be interested in this position, please feel free to forward the notice. They will be accepting applications by mail to ATTN: SJRFPG –Fatima Berrios, 10555 Northwest Fwy, Suite 120, Houston, TX 77092; and email to SanJacFldPG@eng.hctx.net until January 3, 2022.
---
COALITION & COMMUNITY NOTES
We have endeavored to confirm the opportunities listed below. Please consider confirming directly with the hosts, particularly in light of concerns about the novel coronavirus (COVID-19).
---
H-GAC offers assistance with conservation projects
As part of its Regional Conservation Initiative, the Houston-Galveston will actively assist with preparing grant applications, convening stakeholders, and otherwise supporting implementation of select conservation projects across the 13-county H-GAC region. To guide its efforts, H-GAC is collecting information about planned conservation projects from local government and non-governmental organizations and categorizing the projects in a priority list. There is no funding associated with this project priority list but selected projects will be eligible to receive H-GAC staff assistance. See the current priority project list and learn more about H-GAC's work at h-gac.com.
---
Growing Kid-Friendly Communities
On Dec. 2, 2021, beginning at 9 a.m., the Houston-Galveston Area Council will host a Fall Planning Workshop for local governments featuring presentations on planning best practices for communities. The topic will be Growing Kid-Friendly Communities, with a focus on safety and strong communities. To register, visit zoom.us.
---
Birds of Houston
On Dec. 2, 2021, from noon-1 p.m., the Houston Public Library and Houston Audubon will present a webinar about the amazing array of birds soaring over Houston's parks and nesting in residents' backyards. Presented in collaboration with the December Older Adult Book Club, this is a virtual event with limited spots; registration is required to attend on Zoom. Learn more and register at houstonlibrary.libcal.com.
---
2021 Texas Children in Nature Network Summit
From Dec. 2-3, 2021, Texas Children in Nature will hold its 2021 Summit, with the theme "Inspiring Leaders for Healthier, Happier, and Smarter Kids," at the Botanical Research Institute of Texas and Fort Worth Botanic Garden. The Summit will bring together health, education, built environment, faith and conservation community leaders to shape an even brighter future for the children of Texas. TCiNN will convene over 250 community leaders to strengthen the network and develop opportunities and policies that will connect more children and families in nature. For more information and to register, visit texaschildreninnature.org.
---
Take Care of Texas Video Contest
The Take Care of Texas Video Contest is back for 2021! Texas students in grades 6 – 12 are invited to create a 30-second video about how they take care of the environment, using data from our website. The sky is the creative limit, so the most original, entertaining, and thought-provoking young filmmakers will receive prizes and scholarships. The contest begins September 13, Participating students must upload their entry on or before 4 p.m. Friday, Dec. 3, 2021, with the required documents. For some inspiration, see previous winning entries here. Find the full contest rules and other important information at takecareoftexas.org.
---
Sylvan Rodriguez Park Tree Planting Event
On Dec. 4, 2021, from 9 a.m.-noon, Houston Parks and Recreation Department will host tree planting event at Sylvan Rodriguez Park, 1201 Clear Lake City Blvd. Volunteers will plant 450 native trees in the habitat restoration area. Be sure to bring a refillable water bottle, along with shoes, gloves, and clothes that can get muddy. Pre-registration is required. Register by emailing NaturalResources@houstontx.gov
---
Unplugged Adventure: Foraging the Prairie at Rock Hollow
On Dec. 4, 2021, from 9 a.m.-1 p.m., the Katy Prairie Conservancy will host a walk through the historic Rock Hollow Prairie with foraging expert Dr. Mark "Merriwether" Vorderbruggen. During this adventure, participants will learn which prairie plants are edible and which ones have medicinal properties while exploring a portion of the historic Warren ranch, which is only accessible during scheduled events. For more information and to register, visit katyprairie.org.
---
2021 Winter Farm Dinner
On Dec. 4, 2021, from 4:30-8:30 p.m., Blackwood Living (which supports CEC member Blackwood Educational Land Institute) is hosting its 2021 Winter Farm Dinner at the Institute grounds in Hempstead. The event features Chef Cade Conlon of Longspoon Catering & Education, who has has created a five-course menu which blends tradition and experimentation, seasonal eating in a region with quirky seasons, and honors the fruits of regenerative agriculture practice for us as individuals and as a collective. For more information and to purchase tickets, visit blackwoodliving.com.
---
Environmental Justice Video Challenge for Students
EPA and partners have launched the Environmental Justice (EJ) Video Challenge for Students to enhance communities' capacity to address environmental and public health inequities. The goals of the challenge are to 1) inspire students at accredited colleges and universities in the United States and its territories to work directly with communities in the identification and characterization of EJ challenges using data and publicly available tools, and 2) help communities (including residents and other stakeholders) address EJ challenges and/or vulnerabilities to environmental and public health hazards using data and publicly available tools. A webinar about the challenge will be held on Dec. 6, 2021, from 11 a.m.-noon CT. Learn more about the challenge and how to participate at epa.gov.
---
Equity in Transit: 2021 Report Release
On Dec. 7, 2021, from noon-1 p.m., LINK Houston will hold a webinar release of its Equity in Transit: 2021 Report, which combines data analysis and riders' experiences based on its 2021 Houston Bus Rider Survey. During the webinar, members of the the community research team and LINK Houston staff will discuss the process and recommendations for improving equity in transit in 2022. For more information and to register, visit linkhouston.org.
---
December Green Team at Coolgreen Park
On Dec. 8, 2021, from 9 a.m.-noon, the Houston Parks Board's Green Team will be held at the native plant nursery at Coolgreen Park. The project site is located at 12800 Texaco Rd. Volunteers will be doing plant maintenance at the nursery. Afterward, volunteers who wish to will go to lunch. For more information and to register, visit houstonparksboard.volunteerhub.com.
---
2021 Center for Health & Nature Symposium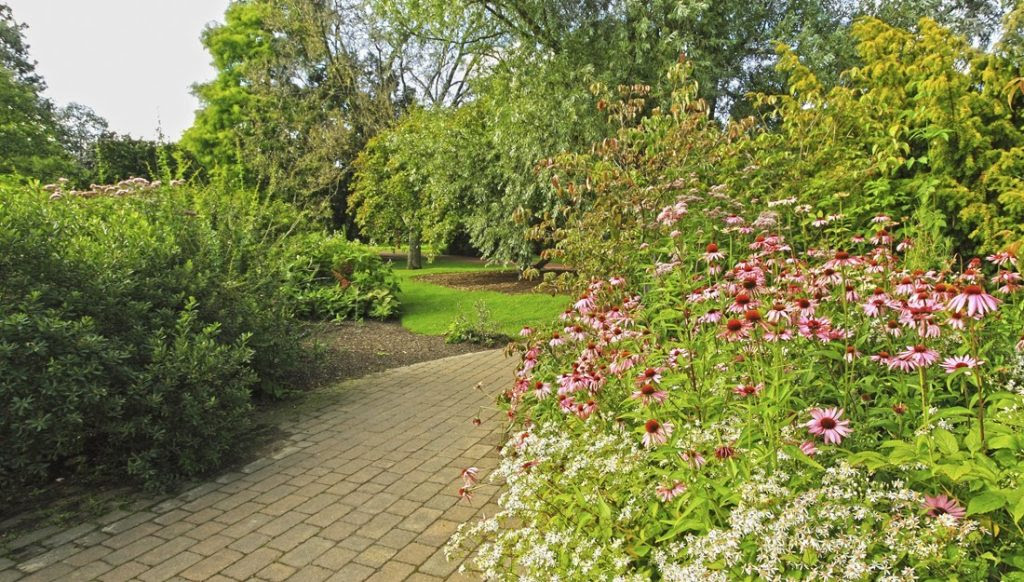 On Dec. 8, 2021, from 10 a.m.-2 p.m., the Center for Health & Nature, a partnership between Houston Methodist, Texan by Nature, and the Texas A&M Health Science Center, will virtually hold its 2021 Symposium. The symposium will explore the "Nature of Change" – behaviors and research needed to adopt nature as preventive, healing, and maintenance components of our overall well-being. Experts will share new data, best practices, and ideas to further adopt and care for nature as our preeminent healthcare delivery system For more information and to register, visit centerforhealthandnature.org.
---
2021 Prairie Stampede Holiday Celebration and Awards Dinner
On Dec. 8, 2021, from 6:30-8:30 p.m., the Katy Prairie Conservancy, and the Houston chapter of the Naive Prairie Association of Texas, and the Houston Arboretum and Nature Center will hold the 2021 Prairie Stampede Holiday Celebration and Awards Dinner. All prairie enthusiasts, conservationists, restorationists, and organizations supporting and preserving native prairies in Texas are invited to this annual evening of networking, awards, and celebration of 2021 prairie accomplishments for Texas and Louisiana. For more information and to register, visit katyprairie.org.
---
Houston Sierra Club meeting: Galveston Bay Report Card 2021 and GBF Updates
On Dec. 9, 2021, from 7:30-9 p.m., the Houston Sierra Club chapter will hold a virtual meeting featuring a presentation by staff members of the Galveston Bay Foundation on the findings of the 2021 Galveston Bay Report Card and other GBF news. The annual Galveston Bay Report Card is a citizen-driven, scientific analysis of the health of Galveston Bay. Supported by grants, and implemented by the Galveston Bay Foundation and the Houston Advanced Research Center (HARC), the report card's goal is to engage community members in meaningful discussion about Bay health topics. For more information and to register, visit eventbrite.com.
---
NOAA Marine Debris Program Art Contest and Calendar
The NOAA Marine Debris Program holds an annual art contest to reach K-8 students and help raise awareness about marine debris. The resulting calendar, featuring the winning artwork, provides a daily reminder of how important it is for us to be responsible stewards of the ocean. Students are highly encouraged to check out resources on this website for information about marine debris. All students in kindergarten through eighth grade from all U.S. states and territories in recognized public, private, and home schools are eligible to participate. Entries are due by Dec. 10, 2021. For full rules and entry information, visit marinedebris.noaa.gov.
---
Help Plant Longleaf Pines at Big Thicket National Preserve
On Dec. 11, 2021, from 9 a.m.-noon. members of the Houston Sierra Club chapter will join the National Park Service, Texas Conservation Alliance, Big Thicket Association, National Parks Conservation Association and other groups and individuals for tree planting in the Big Sandy Unit of the Big Thicket National Preserve. Enjoy a day in the woods and plant longleaf pine saplings to restore forest for the endangered red-cockaded woodpecker and other wildlife. The work will also mitigate climate change through carbon sequestration. Additional planting events are scheduled for January 17 and February 21, 2022. For more information and to register, visit eventbrite.com.
---
Walk on the Wild Side
On Dec. 11, 2021, from 10-11 a.m., the Nature Discovery Center will host a socially distanced walk through the park to see lizards, peer into the trees for looks at birds, discover the latest blooms and their pollinators in our Pocket Prairie, spy on the secret life of animals that hide under logs, and investigate more seasonal nature surprises! Learn some tips to explore nature with your family in your own backyard or on your travels. This event is a family event for kids 4 and up with their parents or adult caregivers. For more information and to register, visit naturediscoverycenter.org.
---
Gingerbread Build-Off
On Dec. 11, 2021, from 10 a.m.-5 p.m., Architecture Center Houston will host the 12th Annual Gingerbread Build-Off at Levy Park in Bellaire. Competing teams will create their masterpieces using 100% edible materials. More than 4,000 spectators are expected to attend and cheer on the teams, play in the kids' construction zone, and see Santa. All of that entertainment is free and open to the public. For more information, visit aiahouston.org
---
Holiday with the Cranes
From Dec. 11-12, 2021, the Galveston Nature Tourism Council will hold its annual "Holiday with the Cranes" celebration. This is a unique holiday experience, in which participants spend a the weekend in Galveston celebrating the return of the Island's Sandhill Cranes. The weekend includes indoor and outdoor nature activities combined with the ambience and hospitality of historic Galveston Island. For more information and to register, visit galvestonnaturetourism.org. (Many events are already wait-list only.)
---
All Creation Waits book discussion group
On Wednesdays through Dec. 22, 2021, Christ the King Evangelical Lutheran Church is hosting an online discussion of the book All Creation Waits by Gayle Boss. The book features intimate, beautifully-written portraits of wild animals and their adaptations to the cold and dark of winter. Boss sees in these creatures lessons for adapting to the "winters" in our own lives. Although intended as a devotional for the Christian season of Advent, the book is suitable for people of all faiths, or no faith at all. For more information and to register, visit eventbrite.com.
---
How Texas Parks and Wildlife Protects At-Risk Species Across the State
In the latest Houston & Nature podcast, Nivien Salah speaks with Ted Hollingsworth, director of the Land Conservation Program of the Texas Parks and Wildlife Department. He explains how the Department uses the best science to conserve habitat, while acknowledging that with more and more species pushed towards extinction, they have to make hard choices. Listen to the episode at houstonnature.com.
---
Reminders About Ongoing Opportunities
Living the Change Discussion Group. Through Dec. 14, 2021, the Interfaith Environmental Network of Houston is hosting a weekly virtual discussion group in which participants can consider how they can reduce greenhouse gas emissions related to energy, transportation and food, based on the Walk on Earth Gently principles. For more information and to register, visit eventbrite.com.
Your Body Your Air. The Houston Public Library invites you to learn about types and sources of air pollution in Houston and the effect they have on our bodies in The Health Museum's new exhibit Your Body Your Air. Created in partnership with the Environmental Defense Fund, Your Body Your Air can be seen at various Houston Public Library locations through February 2022. Learn more at houstonlibrary.org.
---
TV: Texas Parks & Wildlife
Broadcast on KUHT Channel 8 at 3 p.m. each Saturday and on municipal access cable channels in Baytown, Deer Park, Houston, Texas City, Galveston, Nassau Bay, Pasadena, Seabrook, Sugar Land, and on HCC TV. More info on the TPWD website (* indicates a segment about the Houston area). For a preview, visit TPWD's YouTube Page.
When there's an oil spill along the coast or pollution in a small county creek, the fish and wildlife that live there are often hit the hardest. Meet the team of biologists who are called when it is time to investigate the impacts
An aspiring nature photographer joins a group of Buffalo Soldier re-enactors and discovers history's ultimate outdoorsmen
In a Wildlife Management Area far, far away, a group of dedicated conservationists put their skills to work, building special rainwater catchment systems known as "guzzlers." These moisture-collecting guzzlers provide water for bighorn sheep, and any other animal looking for a drink in the desert
Load up the bikes and try out some of the mountain bike trails at Colorado Bend State Park
Additional Upcoming Events
---
Check out the latest Green Jobs at cechouston.org/green-jobs/.