Houston Environmental News Update November 17, 2021
World Toilet Day, Texas Recycling Market Plan, Native Plant & Seed Swap, In the Path of Disaster(s), Sampling the City, Moonlight Ramble, Green Jobs and more
Happy World Toilet Day! (The United Nations is commemorating World Toilet Day with stamps, among other things.)
Today, 3.6 billion people–nearly half the world's population–live without a 'safely managed sanitation service': a toilet, not shared with other households, that either treats or disposes of human waste on site, stores it safely to be emptied and treated off-site, or connects to a functioning sewer. There will be no sustainable future without toilets.
Sustainable Development Goal 6 is to 'ensure availability and sustainable management of water and sanitation for all' by 2030. Governments must work four times faster and ensure toilets for all by 2030.
The world urgently needs massive investment and innovation to quadruple progress all along the 'sanitation chain', from toilets to the transport, collection and treatment of human waste. The public and private sectors must work with unserved communities to create sustainable sanitation systems that work for them.
Most people in the Houston region don't think about this on a regular basis. Even if you have a safely managed sanitation service, problems with our sanitation systems–from toilets to treatment plants–happen all too routinely.
Bacteria associated with feces continue to be the most widespread and pervasive pollutant in the region, and is present at high levels in 44% of waterways in the region, as reported in H-GAC's 2021 Basin Summary Report. After many years of seeing more streams getting better than were getting worse, that trend has changed. While not all of the contamination is from human waste, leaking sewer pipes and failing septic systems are among the sources of contamination. Want to learn more? Check out Bayou City Waterkeeper's periodic Poo Report.
Happily, you can make a difference–especially during the holidays.
Houston Public Works Need Public's Help in Preventing Sewer Overflows
The main cause of sanitary sewer overflows in Houston is clogged pipes from fats, oils, and grease poured down sinks, and wipes flushed down toilets. These items block our wastewater lines and cause overflows into our streets and homes that harm our environment and health. City of Houston's "Protect Our Pipes" campaign reminds the community to dispose of fats, oils, and grease in the trash and to only flush the "3 Ps" – pee, poo, and (toilet) paper, which belong in the toilet. Everything else should go in the trash.
You can dispose of leftover cooking waste with these easy steps: pour it in a jar, can, or bag; cool it; and once full, toss it in the trash. Learn more at ProtectOurPipes.org (check out the upgrades to the website–as well as the wastewater page on Engage Houston and Houston Public Works Facebook page).
In case you want to recycle all the fats and grease from Thanksgiving (fried turkey, anyone?) rather than tossing, you can find a grease repository near you on Galveston Bay Foundation's Cease the Grease page or the City of Houston's Solid Waste Department's grease page.
For extra credit on World Toilet Day, learn more about toilet troubles from Patty Potty, who wants no wipes in the pipes.
---
CEC NOTES
CEC Programs Committee – Call for Volunteers!
Do you love CEC's Green Films events? Are you passionate about the Earth Day Houston festival? Is local environmental education an important part of your work? If so, please consider joining CEC's Programs Committee to help plan and build these exciting programs for the upcoming year. Email paige@cechouston.org to get connected.
---
Professional Development Opportunities for Teachers
Engage your students with lessons outdoors or virtually. Sign up today at hereinhouston.org.
---
2021 Houston Cinema Arts Festival
Through Nov. 22, 2021 the Houston Cinema Arts Society is presenting the 2021 Cinema Arts Festival, featuring more than 40 films, shorts programs, DJ sets, live performances, and more, both in-person and virtual. This year's theme, "The Third Coast," will provide a lens through which to celebrate and explore the Gulf Coast region. For more information and to purchase tickets, visit cinemahtx.org. CEC is proud to be a promotional partner. CEC newsletter subscribers and friends can use the discount code CEC21 for a 30% discount for ALL virtual programs (https://www.cinemahtx.org/hcaf-2021-virtual/).
---
Sustainable-Stories Film Fest
The mission of the Sustainable-Stories Film Fest is to screen and award short films about sustainable solutions and lifestyles. The screenings will take place at the University of Houston – Clear Lake's state of the art 500-seat Bayou Theater, along with a jointly themed exhibition at the university's art gallery. CEC is proud to be a promotional partner. Learn more and register at sustainable-stories.org.
Nov. 19, 6 p.m: Live Screenings & Awards, refreshments, panel discussions, live screenings of short films, and Award Ceremony.
Please scroll down to read about public engagement opportunities and notes from our member organizations and the community.
---
OPPORTUNITIES FOR PUBLIC ENGAGEMENT
Input Requested: San Jacinto Regional Flood Planning Group
The San Jacinto RFPG seeks input from the public regarding the development of a regional flood plan, part of a statewide flood plan. Learn more, submit input, and sign up for updates at sanjacintofloodplanning.org.
---
White House Environmental Justice Advisory Council meeting
Continuing through Nov. 18, 2021, the White House Environmental Justice Advisory Council, which advises the Chair of the Council of Environmental Quality and the newly established White House Environmental Justice Interagency Council to increase the Federal Government's efforts to address environmental injustice. is holding a public meeting, held from 2-6:30 p.m. CT. The meeting will include an opportunity for public comment. Registration is required. For more information and to register, visit epa.gov.
---
COALITION & COMMUNITY NOTES
We have endeavored to confirm the opportunities listed below. Please consider confirming directly with the hosts, particularly in light of concerns about the novel coronavirus (COVID-19).
---
Houston Climate Week continues through Friday
Through Friday, Nov. 19, 2021, the Mayor's Office of Resilience and Sustainability is hosting the second annual virtual Houston Climate Week. With the support of University of Houston-Downtown, the virtual conference will update the public on the implementation of both Resilient Houston and Houston Climate Action Plan. The event provides a platform for local experts to discuss critical policy concerns to aging infrastructure as well as issues of inequity. The virtual conference includes a series of one-hour panels each day addressing key components of the regional plans. Speakers include leaders from the City of Houston, the University of Houston-Downtown, University of Houston, elected officials, local government agencies, the energy industry, the healthcare field, local and national not-for-profit organizations, academia, and stakeholder groups. See the full schedule of events and register at uhd.edu.
---
Houston Climate Action Plan Youth Engagement Working Group members sought
The Youth Engagement Working Group of the Houston Climate Action Plan is seeking three new members. The application deadline has been extended to Monday, Nov. 22, 2021. Those interested can apply here. On Monday, Nov. 29 at 5:30 p.m, the City of Houston's Equity Coordinator Yaneth Calderon will lead a presentation on the Houston Climate Action Plan and Resilient Houston so that we members can begin projects with a deeper understanding of how our work will support these plans. Those who wish to attend can use this Zoom link.
---
Bayou Land Conservancy named a 2021 Athletic Brewing Two for the Trails grantee
Bayou Land Conservancy recently was named a 2021 Athletic Brewing Two for the Trails grantee winner. The non-alcoholic craft brewer's donation program is the largest of its kind in the outdoors space, and Bayou Land Conservancy received $10,000 to go towards the Spring Creek Nature Trail. Two for the Trails allocates 2% of Athletic Brewing's sales dollars to support active and healthy lifestyles in the outdoors, and Bayou Land Conservancy has pledged to utilize the grant to repair and maintain the Spring Creek Nature Trail after a 400% surge in usage during the Covid-19 pandemic.
---
Texas Recycling Market Development Plan Workshop
On Nov. 18, 2021, from 9-11:30 a.m., the Houston-Galveston Area Council will host a virtual workshop on the Texas Commission on Environmental Quality's Texas Recycling Market Development Plan. Speakers will include Scott Pasternak, Burns & McDonnell, and Brittany Rosenberg, State of Texas Alliance for Recycling. To register, visit h-gac.com.
---
TAEP meeting: Audubon Society Sustainability Initiatives
On Nov. 18, 2021, the Texas Association of Environmental Professionals will host a virtual monthly meeting featuring a presentation by Lisa Gonzalez, executive director of Audubon Texas, who will provide an update on the Audubon Society Sustainability Initiatives. For more information and to register, visit taep.memberclicks.net.
---
Native Plant and Seed Swap
On Nov. 18, 2021, beginning at 7 p.m., the Houston chapter of the Native Plant Society of Texas will hold its annual Native Plant and Seed Swap at the Houston Arboretum & Nature Center (use the Loop 610 West entrance). A speaker presentation will begin at 7:30 p.m. For more information, visit npsot.org.
---
The Woodlands Green: 2021 Galveston Bay Report Card
On Nov. 18, 2021, The Woodlands G.R.E.E.N will host an online lecture by Erin Kinney, Ph.D,, of the Houston Advanced Research Center, who discuss the recently released 2021 Galveston Bay Report Card, which examines the overall health of the Bay. The Woodlands area is upstream of Galveston Bay and thus affects it. This lecture and discussion will focus on the recent analysis of the quality of the Bay, why it is important, and what actions can be taken in The Woodlands area to help. For more information, including the link to connect, visit thewoodlandsgreen.org.
---
SPARK Week 2021
Through Nov. 19, 2021, the SPARK School Park Program welcomes the community to join our annual SPARK Week 2021 ribbon cutting. Eight parks across the Houston area will be celebrated with remarks from school, government, and SPARK leadership, a student performance, ribbon cutting, and a brief reception. In addition, SPARK will present certificates to those involved in making the SPARK Park happen. To find the listing of school locations, date and times, visit earthshare-texas.org.
---
EPA Methane Rule – Overview and Next Steps
On Nov. 19, 2021, from 9-10 a.m., Public Citizen will present a virtual informational meeting on the EPA's recently published new methane rules for the oil and gas industry, which were published on Monday, November 15. The rule is an important step to reduce methane pollution—a powerful greenhouse gas—from the oil and gas industry. Participants will include Colin Leyden, political director for Environmental Defense Fund Texas; Cyrus Reed, conservation director for the Sierra Club Lone Star Chapter; and Andres Restrepo from Sierra Club's Environmental Law Program. Join the meeting at zoom.us.
---
Margaret Jenkins Park Tree Planting Event
On Nov. 19, 2021, from 9 a.m.-noon, the Houston Parks and Recreation Department and he Student Conservation Association in restoring riparian habitat along our city's bayous. Volunteers will be planting 1500 native trees in our habitat restoration area at Margaret Jenkins Park along Sims Bayou. Be sure to bring a refillable water bottle, along with shoes, gloves, and clothes that can get muddy. Pre-registration is required. Register by emailing NaturalResources@houstontx.gov.
---
Galveston Bay Happy Hour
On Nov. 19, 2021, from 4-8 p.m., Galveston Bay Foundation will host a happy hour and outreach event at the new, family friendly Bubble Jungle Beer Garden in Kemah. Sustainable Sasha and other GBF staff will be on hand to demonstrate ways the public can help the Bay. For more information, see the Facebook event.
---
In the Path of Disaster(s)
From Nov. 19-20, 2021, Rice University's Department of Modern and Classical Literatures and Cultures and the Center for Environmental Studies will present "In the Path of Disaster(s): Narratives around Natural Catastrophes in the Americas/Circum-Caribbean" at the Moody Center for the Arts. This conference will highlight research, artwork, and activism from around the country, the Circum-Caribbean region, and Europe alongside studies from Rice faculty. Participants will discuss how disasters and natural catastrophes in the Circum-Caribbean region—broadly defined to include the Gulf coast areas of Texas and Louisiana—impact human interactions and shape societies. The conference will have limited in-person attendance, but all the sessions will be streamed over Zoom. For more information and to register, visit pathsofdisaster.rice.edu.
---
Sampling the City – East End
On Nov. 20, 201, from 9 a.m.-noon, Air Alliance Houston, Houston BCycle and Communities in Schools will hold a community bike ride through Houston's East End. The ride will kick off from Milby High School (full route details to be announced soon). Some of the riders will be equipped with Flow 2 air monitors to gather air quality data throughout the ride to be shared later. To register, visit airalliancehouston.org.
---
Family Day: Intro to Birding
On Nov. 20, 2021, from 9 a.m.-1 p.m., the Gulf Coast Bird Observatory will host a family-friendly introduction to birding. Participants will get up close during bird banding, then learn the basics of bird anatomy and bird watching. We will end the day with a nature walk on our beautiful trails. To register, contact info@gcbo.org or call 979-480-0999. Classes are $50 for one person, plus $10 for each additional family member.
---
Moonlight Ramble
On Nov. 20, 2021, BikeHouston will hold its Moonlight Ramble bike ride. This year's ride will start and end at the BakerRipley Ripley House (4410 Navigation Blvd). The route will take participants on a 13-mile loop through Houston's East End District. Check-in begins at 10 p.m., and the ride gets underway at 11 p.m. For more information and to register, visit bikehouston.org.
---
A Climate Action Plan for Faith Communities & People of Faith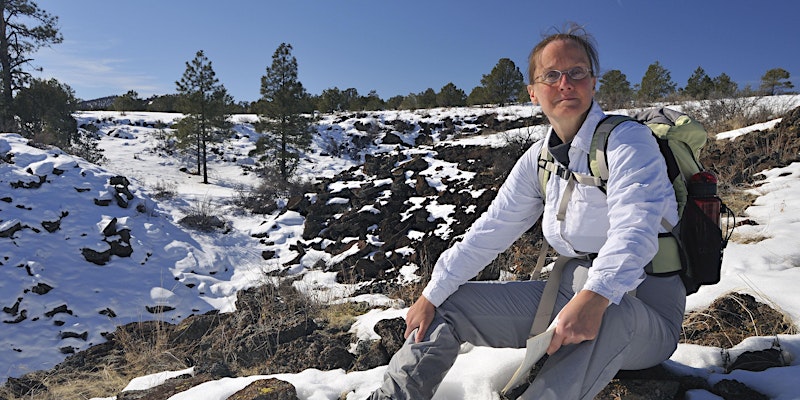 On Nov. 21, 2021, from 6-7 p.m., Christ the King Evangelical Lutheran Church will present a webinar by Lisa Brenskelle, Houston Climate Communication Coordinator for the Texas chapter of Interfaith Power & Light, for a discussion on developing a Climate Action Plan for your faith community and its members. This talk will highlight fundamental principles, as well tools available and steps to take in developing a climate action plan for both houses of worship and individuals. For more information and to register, visit evetnbrite.com.
---
Buffalo Bayou: River of Life exhibition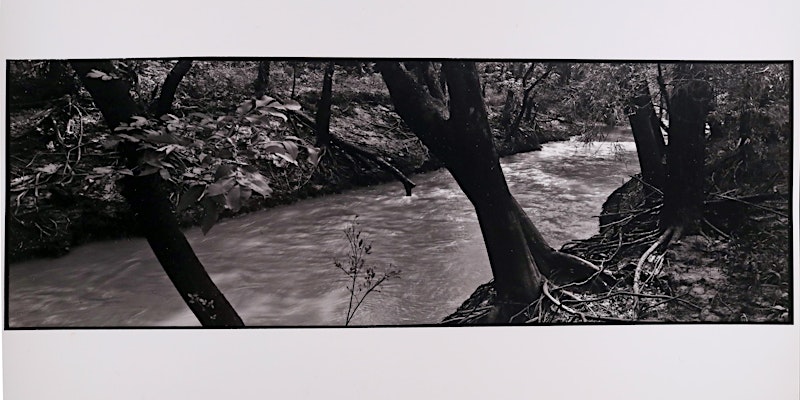 Through November 28, on Saturdays and Sundays from noon-6 p.m., the exhibition Buffalo Bayou: River of Life is on view at Flatland Gallery, 1709 Westheimer Road. The exhibit features photographs and artworks by Geoff Winningham, Janice Freeman, George O. Jackson, Jim Olive and Henry Stark and photography and monoprints, 2009-2017, by Houston schoolchildren.
---
Plastic Reduction Workgroup Seeking Participants from Restaurants, Manufacturers, Delivery Services, and More
Trash Free Texas is working with Texas-based restaurants, third-party delivery services, and manufacturers to identify win-win strategies to reduce the use of single-use plastic, helping partners save money, reduce litter, and clean up communities. Beginning in late November 2021, the Plastic Reduction Work Group will meet online to discuss the challenges, opportunities, and resources available to restaurants, third-party delivery services, and manufacturers to reduce the frequency of single-use plastic use. Through these discussions, the project team will develop a Tool Kit of best practices to aid partners in implementing plastic reduction strategies, as well as Case Studies that highlight the great work already being done. Interested parties can choose to adopt those strategies, helping the project team collect data to better understand which methods are most effective for restaurants. A general overview meeting will be held Nov. 30, 2021, at 2 p.m., where participants will discuss the project and begin identifying strategies for reducing the use of single-use plastics. Registration is required. To join the Work Group email list or to learn more about the project, email Kathy Janhsen at kathy.janhsen@h-gac.com.
---
Lights Out, Houston!
Through Nov. 30, 2021, Houston Audubon invites the public to participate in Lights Out, Houston for the fall migration season. Houston Audubon's Lights Out for Birds Program, part of Lights Out Texas. Turn your non-essential, exterior lights off from 11 p.m.-6 a.m. throughout spring and fall migrations. Learn more at houstonaudublog.org.
---
---
Take Care of Texas Video Contest
The Take Care of Texas Video Contest is back for 2021! Texas students in grades 6 – 12 are invited to create a 30-second video about how they take care of the environment, using data from our website. The sky is the creative limit, so the most original, entertaining, and thought-provoking young filmmakers will receive prizes and scholarships. The contest begins September 13, Participating students must upload their entry on or before 4 p.m. Friday, Dec. 3, 2021, with the required documents. For some inspiration, see previous winning entries here. Find the full contest rules and other important information at takecareoftexas.org.
---
Environmental Justice Video Challenge for Students
EPA and partners have launched the Environmental Justice (EJ) Video Challenge for Students to enhance communities' capacity to address environmental and public health inequities. A webinar about the challenge will be held on Dec. 6, 2021, from 11 a.m.-noon CT. Learn more about the challenge and how to participate at epa.gov.
---
Reminders About Ongoing Opportunities
Keep Texas Beautiful Fall Sweep. This program continues through Nov. 20, 2021. Individuals and organizations of all types are invited to participate in beautification projects. For more information and to register, visit ktb.org.
Living the Change Discussion Group. Through Dec. 14, 2021, the Interfaith Environmental Network of Houston is hosting a weekly virtual discussion group in which participants can consider how they can reduce greenhouse gas emissions related to energy, transportation and food, based on the Walk on Earth Gently principles. For more information and to register, visit eventbrite.com.
Your Body Your Air. The Houston Public Library invites you to learn about types and sources of air pollution in Houston and the effect they have on our bodies in The Health Museum's new exhibit Your Body Your Air. Created in partnership with the Environmental Defense Fund, Your Body Your Air can be seen at various Houston Public Library locations through February 2022. Learn more at houstonlibrary.org.
---
TV: Texas Parks & Wildlife
Broadcast on KUHT Channel 8 at 3 p.m. each Saturday and on municipal access cable channels in Baytown, Deer Park, Houston, Texas City, Galveston, Nassau Bay, Pasadena, Seabrook, Sugar Land, and on HCC TV. More info on the TPWD website (* indicates a segment about the Houston area). For a preview, visit TPWD's YouTube Page.
In the southwestern borderlands of Texas, the San Pedro Ranch has a rich history and ranching tradition, kept alive since 1932 by the Fitzsimons and Howard families. Today this 23,000 acre ranch is managed for cattle and a diverse wildlife population, in balance with a habitat that can be both harsh and delicate. On the edge of the Chihuahuan Desert, drought is an expectation, so the San Pedro Ranch works to make the most of every raindrop
Texas has long been known for its robust quail populations, but habitat loss has impacted all four quail species in the state. Though their homes range from desert floodplain and brush land to prairie grasslands, these quail species need native habitat to thrive. Find out how researchers, non-profits, landowners and land managers are working together to keep quail numbers healthy statewide
Postcard from Texas: Enjoy the soothing sounds of flowing water and the breeze in the cypress trees at Guadalupe River State Park
Additional Upcoming Events
---
Check out the latest Green Jobs at cechouston.org/green-jobs/.