Green Films, Powered for Good, Greentown Labs Summit, Poison in the Air, Planting events, Squawk Walk, 2021 Peacemaker Awards, Galas and fundraisers, Green Jobs and more
Get ready for popcorn! Two local environmental film festivals are being screened in the next few weeks: the 2021 Houston Cinema Arts Festival and the Sustainable-Stories Film Fest at University of Houston at Clear Lake. CEC's Wild About Houston Green Film Festival will be screened after Thanksgiving (details coming soon) and you can look forward to the Wild & Scenic Film Festival on Tour in late January. If you love green films, consider joining CEC's program committee (info below).
2021 Houston Cinema Arts Festival
From Nov. 11-22, 2021 the Houston Cinema Arts Society will hold the 2021 Cinema Arts Festival, featuring more than 40 films, shorts programs, DJ sets, live performances, and more, both in-person and virtual. This year's theme, "The Third Coast," will provide a lens through which to celebrate and explore the Gulf Coast region. For more information and to purchase tickets, visit cinemahtx.org. CEC is proud to be a promotional partner. CEC newsletter subscribers and friends can use the discount code CEC21 for a 30% discount for the following programs, as well as ALL virtual programs (https://www.cinemahtx.org/hcaf-2021-virtual/).
Several environmentally themed films will be screened:
Sustainable-Stories Film Fest
The mission of the Sustainable-Stories Film Fest is to screen and award short films about sustainable solutions and lifestyles. The screenings will take place at the University of Houston – Clear Lake's state of the art 500-seat Bayou Theater, along with a jointly themed exhibition at the university's art gallery. CEC is proud to be a promotional partner.
Nov. 17, 4:30 pm: Live Screenings & Expo, refreshments, vendors, story swap lounge and live screenings of short films related to sustainability.
Nov. 19, 6:00 pm: Live Screenings & Awards, refreshments, panel discussions, live screenings of short films, and Award Ceremony.
Call for submissions: Wild About Houston Green Film Festival
The CEC is proud to host the fourth annual Wild About Houston Green Film Festival later this fall. The festival will tell local environmental stories, highlight the work of CEC's member organizations, and inspire our residents and visitors to make a difference in the environment and our quality of life. CEC invites you to submit a film for consideration. Films should be specific to the environment in the Houston/Gulf Coast Region, should be no more than seven minutes long, and must be of suitable quality to be shown publicly. View the Submission Guidelines, and make submissions using this Google Form.
---
Air Champion Social Change Scientists Global Video Contest
McMac Cx Air Champions Social Change Scientists are passionate community influencers, teachers, parents, student innovators, and activists who believe that we have a right to live, learn, work and play in places where we are allowed to know the quality of the air we breathe. Make a 30-90 second video about healthy air, and enter the Air Champions Global Video Contest for a chance to win a state-of-the-art Flow Personal Air Monitor, the chance to have your film shown at the Wild About Houston Film Festival, AND the chance to receive a $1,000 cash prize. Learn more at McMacCx.com/globalvideocontest.
---
CEC NOTES
CEC Programs Committee – Call for Volunteers!
Do you love CEC's Green Films events? Are you passionate about the Earth Day Houston festival? Is local environmental education an important part of your work? If so, please consider joining CEC's Programs Committee to help plan and build these exciting programs for the upcoming year. Email paige@cechouston.org to get connected.
---
Professional Development Opportunities for Teachers
Engage your students with lessons outdoors or virtually. Sign up today at hereinhouston.org.
---
Please scroll down to read about public engagement opportunities and notes from our member organizations and the community.
---
OPPORTUNITIES FOR PUBLIC ENGAGEMENT
Input Requested: San Jacinto Regional Flood Planning Group
The San Jacinto RFPG seeks input from the public regarding the development of a regional flood plan, part of a statewide flood plan. Learn more, submit input, and sign up for updates at sanjacintofloodplanning.org.
---
COALITION & COMMUNITY NOTES
We have endeavored to confirm the opportunities listed below. Please consider confirming directly with the hosts, particularly in light of concerns about the novel coronavirus (COVID-19).
---
COP 26 Continues
COP26 will be held through November 12, 2021. The conference is the 26th Conference of the Parties (COP) to the United Nations Framework Convention on Climate Change and the third meeting of the parties to the Paris Agreement. We encourage you to attend Green Zone events virtually. Sessions will address a a call for global climate justice, economics, astronauts, a scenario exploration game, disappearing glaciers, Earthshot, listening to nature in languages other than our own, faith and religion, youth leadership, mangroves, poetry, green careers, migrants, SDGs, consumer behavior, Jane Goodall, race cars, transportation, buildings, building coalitions, and a citizen science project finding walruses in satellite images. You might also take a peak at the Climate Challenge Cup on Nov. 10, 2021; Houston's own Texas Carbon Market is a finalist in the competition. The New York Times is hosting The Climate Hub, an extraordinary program of sessions and speakers–and a special program for educators; registration for virtual events is usually free.
---
ProPublica: The EPA allows polluters to turn neighborhoods into "sacrifice zones"
"From the urban sprawl of Houston to the riverways of Virginia, air pollution from industrial plants is elevating the cancer risk of an estimated quarter of a million Americans to a level the federal government considers unacceptable," reports ProPublica in its just-published multimedia project Poison in the Air. "ProPublica undertook an analysis that has never been done before. Using advanced data processing software and a modeling tool developed by the Environmental Protection Agency, we mapped the spread of cancer-causing chemicals from thousands of sources of hazardous air pollution across the country between 2014 and 2018. The result is an unparalleled view of how toxic air blooms around industrial facilities and spreads into nearby neighborhoods." See the project, which includes a detailed map of hot spots around the nation (including many in the greater Houston and Texas Gulf Coast regions) at propublica.org.
---
HARC launches Powered for Good—lower your electricity bills with renewables
Powered for Good (www.poweredforgood.org) is a project of HARC to improve the access and affordability of solar+storage products for Texans who can choose their electricity provider. This project will help residents (and community organizations that work with residents) better understand what options they have when it comes to adopting clean energy and quickly assess if they may save money on their electricity bill by making a switch. The website include user guides for investors, energy developers, community leaders, and retail electric providers to illustrate how they can play a role in the Powered for Good model that brings the benefits associated with solar+storage into low-income communities through enhancing the function and mission of a retail electricity provider (or REP). The resources can be found at www.poweredforgood.org by clicking on the Residential Energy Users tab.
---
Volunteer Houston seeks nonprofits in Brazoria, Montgomery, Fort Bend, and Galveston Counties
Since its inception in 1974 and as the Points of Light affiliate for Houston, Volunteer Houston has been the Houston area's leading volunteer referral service. CEC is a big fan of Volunteer Houston: we use it to recruit volunteers, track volunteer hours, and learn about volunteer management. Many of CEC's member organizations also use Volunteer Houston. If you have tried Volunteer Houston in the past but haven't used it recently, you will be pleased by improvements that have been made over the past few years. Consider signing up as an agency at Volunteerhouston.org. Tell them we sent you!
---
Plastic Reduction Workgroup Seeking Participants from Restaurants, Manufacturers, Delivery Services, and More
More than 100 million plastic utensils and 500 million plastic straws are thrown away by consumers in the United States each day. This amounts to a lot of unnecessary cost for service industry providers and more plastic in our landfills. To address these issues, the Trash Free Texas team is working with Texas-based restaurants, third-party delivery services, and manufacturers to identify win-win strategies to reduce the use of single-use plastic, helping partners save money, reduce litter, and clean up communities. Beginning in late November 2021, the Plastic Reduction Work Group will meet online to discuss the challenges, opportunities, and resources available to restaurants, third-party delivery services, and manufacturers to reduce the frequency of single-use plastic use. Through these discussions, the project team will develop a Tool Kit of best practices to aid partners in implementing plastic reduction strategies, as well as Case Studies that highlight the great work already being done. Interested parties can choose to adopt those strategies, helping the project team collect data to better understand which methods are most effective for restaurants. A general overview meeting will be held Nov. 30, 2021, at 2 p.m., where participants will discuss the project and begin identifying strategies for reducing the use of single-use plastics. Registration is required. To join the Work Group email list or to learn more about the project, email Kathy Janhsen at kathy.janhsen@h-gac.com.
---
Greentown Labs Climatetech Summit 2021
On Nov. 4, 2021, Greentown Labs Houston will host its Climatetech Summit 2021 both at its headquarters, 4200 San Jacinto St., and virtually. Attendees will hear directly from Greentown's entrepreneurs about the solutions they're developing and what they need to bring them to market. They'll also learn about key technology areas that are driving momentum to equitably tackle the climate crisis, and explore the plentiful opportunities for everyone to be a part of the energy transition that's already unfolding. For more information and to regisgter, visit greentownlabs.com.
---
2021 Buffalo Bayou Partnership Gala
On Nov. 4, 2021, from 6:30-10 a.m., the Buffalo Bayou Partnership will hod its 2021 Gala, themed "Connection Houston," at The Water Works in Buffalo Bayou Park. This year's event will honor BBP Board Members Rev. Harvey Clemons, Jr., Anne Whitlock and Gloria Zenteno for their leadership in spearheading the organization's diversity and equity initiatives and celebrate BBP's dedication to creating and stewarding vibrant parks and trails for all Houstonians to enjoy. For more information and to purchase tickets, visit buffalobayou.org.
---
Coastal & Estuarine Research Federation 2021 conference
On Nov. 4 and 8-11, 2021, the Coastal & Estuarine Research Federation continues the celebration of its 50th anniversary by hosting its 2021 conference online. The conference is an opportunity to connect science and society in the collective goals of preserving coastal and estuarine habitats, resources, and heritage. For more information and to register, visit conference.cerf.science.
---
Greens Bayou Coalition 2021 Annual Luncheon
On Nov. 5, 2021, beginning at 11 a.m., the Greens Bayou Coalition will hold its 2021 Annual Luncheon at the Hilton Houston North. The event will feature keynote speaker Alan Black, interim executive director of the Harris County Flood Control District. For more information and to purchase tickets, visit greensbayou.org.
---
Texas-Sized Arbor Day Tree Planting Extravaganza
On Nov. 5 and 6, 2021, the Legacy Trees Project will hold a Texas-Sized Arbor Day Tree Planting Extravaganza with Mercer Botanic Gardens arborist Laura Medick at McKenzie Park, 23520 Gosling Road in Spring. Shifts are available between 8-11 a.m., and 11 a.m.-2 p.m. each day. Five to six volunteers will assist in 3-hour shifts, to help monitor the tree planting process and distribute water to ensure tree planters stay hydrated. For more information and to register, visit signupgenius.com.
---
Nature Discovery Center Late Fall Migration Birding Trip
On Nov. 6, 2021, beginning at 7:30 a.m., the Nature Discovery Center will host a late fall migration birding trip to the Quintana Neotropical Bird Sanctuary and Brazoria National Wildlife Refuge. Attendees will be on the lookout for fall migrating songbirds, shorebirds and waterfowl. For more information and to purchase tickets, visit naturediscoverycenter.org.
---
Navigating Buffalo Bayou East
On Nov. 6, 2021, from 9-11 a.m., Architecture Houston and the Buffalo Bayou Partnership will host a bike ride and tour exploring Houston's past and future at Buffalo Bayou East. In Houston's earliest days, Buffalo Bayou was key to Houston's future as a major trading and transportation center. Today, the eastern section of the bayou is dotted with abandoned industrial relics, but Buffalo Bayou Partnership's Master Plan East re-envisions the area as a network of trails, parks, and multi-modal connections that create a continuous link between destinations and surrounding communities. The tour will meet at Tony Marron Park. (808 N York St.). Space is limited and registration is required. Learn more and register at aiahouston.org.
---
Townwood Park Tree Planting Event
On Nov. 6, 2021, from 9 a.m.-noon, the Houston Parks and Recreation Department and he Student Conservation Association in restoring riparian habitat along our city's bayous. Volunteers will be planting 1500 native trees in our habitat restoration area at Townwood Park along Sims Bayou. Be sure to bring a refillable water bottle, along with shoes, gloves, and clothes that can get muddy. Pre-registration is required. Register by emailing NaturalResources@houstontx.gov.
---
Squawk Walk 2021 at Exploration Green
On Nov. 6, 2021, from 10 a.m.-2 p.m., Exploration Green and partnering organizations will hold Squawk Walk 2021, celebrating the important role Houston plays in the lives of billions of birds. Attendees are invited to bring cameras, binoculars, water, and walking shoes for birding There will be exhibits from numerous environmental and other nonprofits and sponsoring businesses. For more information, visit the Facebook event.
---
Brew on the Bayou
On Nov. 6, 2021, from 4-8 p.m., the Gulf Coast Bird Observatory will hold its 2021 Brew on the Bayou fundraiser in Lake Jackson. Attendees can sample and enjoy specialty brews from local breweries as well as wines. The event will include live music, local food trucks and a silent auction. The Observatory's wooded grounds will be lit by torchlight making it a perfect spot to enjoy the brews, the food and the music. For more information and to purchase tickets, visit gcbo.org.
---
Bayou City Waterkeeper's 14th Annual Folks 'N Oysters
On Nov. 6, 2021, from 5:30-7 p.m., Bayou City Waterkeeper will hold its 14th annual Folks 'N Oysters fundraiser virtually. The event, which celebrates Bayou City Waterkeeper's 20th anniversary, will honor Texas A&M University's John Jacob, Ph.D. for his advocacy for Texas wetlands and flood resiliency. For more information and to purchase tickets, visit bayoucitywaterkeeper.org.
---
2021 Peacemaker Awards
On Nov. 7, 2021, from 3:30-6:30 p.m., the Houston Peach & Justice Center, along with My Brother's Keeper-Houston, will host its 2021 Peacemaker Awards ceremony, honoring the George Floyd Foundation and The James Byrd Jr. Family. The ceremony can be attended in person or via Zoom. For more information and to purchase tickets, visit hpjc.org.
---
Native Trees for Southeast Texas
On Nov. 8, 2021, beginning at 6:40 p.m., the Clear Lake chapter of the Native Plant Society of Texas will host a meeting (both in-person and virtually) featuring a presentation by Michael Merritt, a regional community forester with the Texas A&M Forest Service. He will discuss programs that demonstrate the value of utilizing trees as a tool for meeting the Houston area's air and water quality requirements as well as projects that demonstrate the Healthy Trees Healthy Lives (HTHL) concept. For more information and to register, visit npsot.org.
---
Design Reveal at Mercer Botanic Gardens
On Nov. 8, 2021, from 6:45-10 p.m., Mercer Botanic Gardens will celebrate the design reveal of the International Landscape Lighting Institute's annual lighting design course grand finale, which transforms the Tropical Garden, Forest Floor, and Formal Garden into glowing works of art. This is a unique opportunity to see Mercer's gardens transformed into enchanting landscape lighting displays, while enjoying vibrant, upbeat music and delicious refreshments, For more information, see the Facebook event.
---
White Oak Bayou Association Annual Meeting
On Nov. 9, 2021, from 7-8:30 a.m., the White Oak Bayou Association will hold its Annual Meeting featuring a presentation by Craig T. Maske, chief planning officer, Harris County Flood Control District, and HCFCD liaison to Harris County Infrastructure Resilience Team. The cross-departmental IRT is working collaboratively with the Community Flood Resilience Task Force to develop a holistic approach to improving flood resilience, guided by principles including equity, historical problems and social vulnerabilities, reclamation and preservation of floodplains, encouraging the use of nature-based solutions, and protecting communities, homes and businesses in the county from flood-related hazards. Maske will review the planning process, the plan status and ways that the public can participate in resilience. For more information and to register, visit whiteoakbayou.org.
---
Healthy Port Communities Coalition Community Forum
On Nov. 11, 2021, beginning at 6 p.m., the Healthy Port Communities Coalition will host a virtual community forum concerning the Port Houston's and U.S. Army Corps of Engineers's pending multiyear expansion of the Houston Ship Channel – known as "Project 11." Representatives of Harris County Pollution Control Services will join the discuss air pollution, its effects, and how HPCC is demanding change. For more information and to register, visit zoom.us.
---
The Digital Now for Natural Resource Professionals: Online in the 21st Century
From Nov. 11-12, 2021, the Texas Water Resources Institute will hold an online training seminar for natural resource organizations on how to better use the online format for outreach and education. Participants will learn how conversations and learning networks start, how to be discovered and what constitutes quality outreach. For more information and to register, visit twri.tamu.edu.
---
Conference for the Advancement of Science Teaching
From Nov. 11-13, 2021, the Conference for the Advancement of Science Teaching, aka CAST, presented by the Science Teachers Association of Texas, will be held in Fort Worth. This professional learning event features hundreds of sessions, an exhibit hall, and connections all showcasing innovative classroom strategies and resources. CAST attendees may represent each of science's varied disciplines, but they are united by their passion for inspiring students to discover the world through science. For more information and to register, visit s6.goeshow.com.
---
Gulf of Mexico Conference abstracts due Nov. 12
The Gulf of Mexico Conference (GoMCon) is scheduled for April 25-28, 2022 in Baton Rouge, Louisiana. GoMCon combines the annual Gulf of Mexico Alliance All Hands Meeting, the annual Gulf of Mexico Oil Spill and Ecosystem Science Conference, and the triannual State of the Gulf Summit. Emphasizing the intersection of science and management across the Gulf Coast region, GoMCon will include sessions on themes that are important to ecosystem and community resilience as well as restoration and natural resource management. The GoMCon Program Committee invites you to submit an abstract for a presentation that promotes the integration of science and management into decision-making. The deadline for abstract submissions is Nov. 12, 2021. Learn More and submit and abstract at web.cvent.com.
---
Bayou Land Conservancy's Land Lover Gala
On Nov. 12, 2021, from 6-10 p.m., the Bayou Land Conservancy will hold its annual Land Lover Gala at Shirley Acres, on the banks of Cypress Creek. The keynote speaker will be Rodney Franklin, director of the Texas Parks & Wildlife Department. For more information and to purchase tickets, visit bayoulandconservancy.org.
---
Galveston Bay Foundation's Guardian Gala
On Nov. 12, 2021, beginning at 6:30 p.m., the Galveston Bay Foundation will hold its annual Guardian Gala, recognizing companies, organizations and individuals who have demonstrated a serious commitment to preserving and protecting the natural resources of Galveston Bay., at The Revaire, 7122 Old Katy Road in Houston. Funds raised from each year's Gala directly benefit Galveston Bay Foundation programs in education, advocacy, restoration, conservation and protection initiatives around the Bay. If you'd like to learn more about this event, contact Nicole Scanlin at nscanlin@galvbay.org or 281 332 3381 x213.
---
Bayou City Detective Agency: A Game by Bayou Preservation Association
From Nov. 12-14. 2021, the Bayou Preservation Association will host a a family-friendly weekend-long scavenger hunt that will guide you along Little White Oak Bayou in Woodland Park as you search for clues hidden in books! Bayou-related clues will be placed at eight Clue Stops throughout Woodland Park, and we need bayou detectives of all ages to help solve the mystery phrase. The event will be self-paced and take place over a Friday, Saturday, and Sunday.. Free parking and restrooms available. For more information, tickets, and sponsorship opportunities, visit: For more information, tickets, and sponsorship opportunities, visit bayoupreservation.networkforgood.com.
---
10th Annual Walk for The Woods Project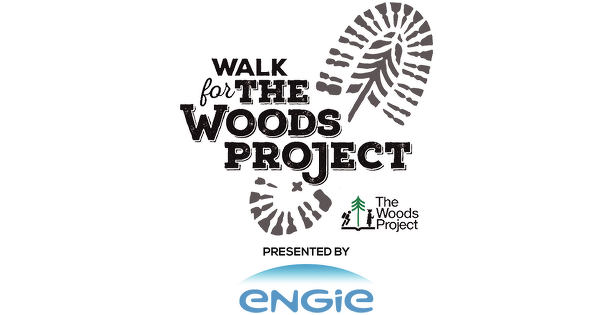 On Nov. 13, 2021, The Woods Project will host the 10th annual Walk for The Woods Project fundraiser. This family-friendly walk will take participants on a journey through Houston's historic East End and along the Buffalo Bayou. It is the biggest fundraiser of the year for The Woods Project and promises to be a great morning of community, learning about the Project's students, and fun. For more information and to register, visit secure.qgiv.com.
---
7th Annual Park to Port Bike Ride
On Nov. 13, 2021, beginning at 7 a.m., the Hermann Park Conservancy will host the 7th Annual Park to Port Bike Ride fundraiser, a 20-mile round-trip bike ride which takes cyclists from Hermann Park's Bayou Parkland along the Bayou Greenway trail all the way to the Port of Houston. Park to Port is open to riders of all skill levels and is not a race. Whether you are well experienced or are riding just for fun, you can go at your own pace on this scenic city journey. For more information and to register, visit hermannpark.org.
---
Putting Down Roots 2021
On Nov. 13, 2021, from 9 a.m.-noon, Katy Prairie Conservancy will host Putting Down Roots 2021, a volunteer event of planting native seedlings from the Native Seed Nursery! This free event is open to all ages and brings our community of supporters together. Planting tools and snacks will be provided. Dress for the weather, wear closed-toe shoes, and bring a reusable water bottle. For more information and to register, visit events.r20.constantcontact.com.
---
Opening reception: Buffalo Bayou: River of Life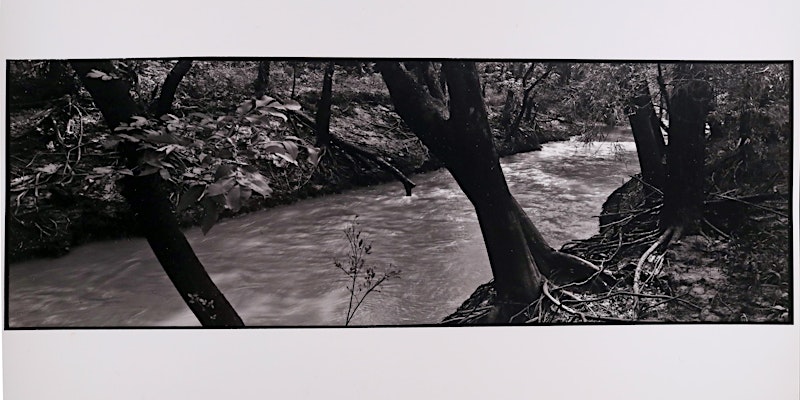 On Nov. 13, 2021, from 5-7 p.m., Save Buffalo Bayou and Friends of Don Greene will co-host the opening reception for Buffalo Bayou: River of Life at Flatland Gallery, 1709 Westheimer Road. The exhibit features photographs and artworks by Geoff Winningham, Janice Freeman, George O. Jackson, Jim Olive and Henry Stark and photography and monoprints, 2009-2017, by Houston schoolchildren. The gallery will be open for viewing and sales on Nov. 13 and 14 from noon-6 p.m., including live music performances and lectures. For more information and to register, visit eventbrite.com.
---
Lights Out, Houston!
Through Nov. 30, 2021, Houston Audubon invites the public to participate in Lights Out, Houston for the fall migration season. Houston Audubon's Lights Out for Birds Program, part of Lights Out Texas. Turn your non-essential, exterior lights off from 11 p.m.-6 a.m. throughout spring and fall migrations. Learn more at houstonaudublog.org.
---
---
Reminders About Ongoing Opportunities
---
TV: Texas Parks & Wildlife
Broadcast on KUHT Channel 8 at 3 p.m. each Saturday and on municipal access cable channels in Baytown, Deer Park, Houston, Texas City, Galveston, Nassau Bay, Pasadena, Seabrook, Sugar Land, and on HCC TV. More info on the TPWD website (* indicates a segment about the Houston area). For a preview, visit TPWD's YouTube Page.
Meet some of Houston's most dedicated bayou conservationists, learn about issues the bayou ecosystem has faced over the past century, and see some hope for keeping an urban area and its watery wilderness in balance *
Take a hike with a dozen dogs through Franklin Mountains State Park and learn some tips for keeping your canine companion comfortable and safe on the trail
Fall is a great time to head outdoors in East Texas. At Martin Creek Lake State Park the fall foliage draws campers, hikers, and anglers to this heavily wooded park on a 5000 acre lake
Postcard from Texas: A rainy day doesn't seem to bother the birds of Houston Audubon's Smith Oaks Sanctuary *
Additional Upcoming Events
---
Check out the latest Green Jobs at cechouston.org/green-jobs/.