TOO MANY AMAZING EVENTS…Green Films, COP26, White House EJ meeting, Houston Climate Week, Deepwater Horizon report, HARC's Powered for Good, Power Tools for Nonprofits, Texas Recycles Day, Healthy Port, Park to Port Bike Ride, Buffalo Bayou: River of Life, Rain Barrel Workshop, Galas and fundraisers, Green Jobs and more
From Nov. 15 – 19, 2021, the Mayor's Office of Resilience and Sustainability will host the second annual virtual Houston Climate Week. With the support of University of Houston-Downtown, the week-long virtual conference will update the public on the implementation of both Resilient Houston and Houston Climate Action Plan. The event will provide a platform for local experts to discuss critical policy concerns to aging infrastructure as well as issues of inequity. The virtual conference will host a series of one-hour panels each day addressing key components of the regional plans. Speakers include leaders from the City of Houston, the University of Houston-Downtown, University of Houston, elected officials, local government agencies, the energy industry, the healthcare field, local and national not-for-profit organizations, academia, and stakeholder groups. See the full schedule of events and register at uhd.edu.
In the meantime…
COP26 continues through November 12, 2021. The conference is the 26th Conference of the Parties (COP) to the United Nations Framework Convention on Climate Change and the third meeting of the parties to the Paris Agreement. We encourage you to attend Green Zone events virtually. The New York Times is hosting The Climate Hub, an extraordinary program of sessions and speakers–and a special program for educators; registration for virtual events is usually free.
---
CEC NOTES
CEC Programs Committee – Call for Volunteers!
Do you love CEC's Green Films events? Are you passionate about the Earth Day Houston festival? Is local environmental education an important part of your work? If so, please consider joining CEC's Programs Committee to help plan and build these exciting programs for the upcoming year. Email paige@cechouston.org to get connected.
---
Professional Development Opportunities for Teachers
Engage your students with lessons outdoors or virtually. Sign up today at hereinhouston.org.
---
2021 Houston Cinema Arts Festival
From Nov. 11-22, 2021 the Houston Cinema Arts Society will hold the 2021 Cinema Arts Festival, featuring more than 40 films, shorts programs, DJ sets, live performances, and more, both in-person and virtual. This year's theme, "The Third Coast," will provide a lens through which to celebrate and explore the Gulf Coast region. For more information and to purchase tickets, visit cinemahtx.org. CEC is proud to be a promotional partner. CEC newsletter subscribers and friends can use the discount code CEC21 for a 30% discount for the following programs, as well as ALL virtual programs (https://www.cinemahtx.org/hcaf-2021-virtual/).
Several environmentally themed films will be screened:
---
Sustainable-Stories Film Fest
The mission of the Sustainable-Stories Film Fest is to screen and award short films about sustainable solutions and lifestyles. The screenings will take place at the University of Houston – Clear Lake's state of the art 500-seat Bayou Theater, along with a jointly themed exhibition at the university's art gallery. CEC is proud to be a promotional partner. Learn more and register at sustainable-stories.org.
Nov. 17, 4:30 p.m: Live Screenings & Expo, refreshments, vendors, story swap lounge and live screenings of short films related to sustainability.
Nov. 19, 6 p.m: Live Screenings & Awards, refreshments, panel discussions, live screenings of short films, and Award Ceremony.
Please scroll down to read about public engagement opportunities and notes from our member organizations and the community.
---
OPPORTUNITIES FOR PUBLIC ENGAGEMENT
Input Requested: San Jacinto Regional Flood Planning Group
The San Jacinto RFPG seeks input from the public regarding the development of a regional flood plan, part of a statewide flood plan. Learn more, submit input, and sign up for updates at sanjacintofloodplanning.org.
---
White House Environmental Justice Advisory Council meeting
From Nov. 17-18, 2021, the White House Environmental Justice Advisory Council, which advises the Chair of the Council of Environmental Quality and the newly established White House Environmental Justice Interagency Council to increase the Federal Government's efforts to address environmental injustice. will hold a public meeting, held from 2-6:30 p.m. CT each day. The meeting will include an opportunity for public comment. Registration is required. For more information and to register, visit epa.gov.
---
COALITION & COMMUNITY NOTES
We have endeavored to confirm the opportunities listed below. Please consider confirming directly with the hosts, particularly in light of concerns about the novel coronavirus (COVID-19).
---
Trustees release first Programmatic Review
The Deepwater Horizon oil spill Natural Resource Damage Assessment Trustee Council has released the 2021 Programmatic Review of its Gulf restoration work. The Trustees have committed to periodically re-examining the restoration program through programmatic reviews. This is the first of these efforts, and includes data collected from their work through 2020. Written for a broad audience, the document, and complementary story map (an interactive web-based summary), are the products of an in-depth review of the Trustees' progress restoring natural resources injured by the 2010 Deepwater Horizon oil spill. The Programmatic Review also covers the performance of administrative programs and processes, such as the Trustees' governance structure, financial management, public engagement, and regulatory compliance. These management efforts are helping to achieve restoration goals collaboratively, in an efficient and effective manner, with transparency and public accountability.
---
Environmental Justice Video Challenge for Students
Many communities face greater environmental exposures and public health risks due to a history of inequitable environmental policies and access to the decision-making process. Environmental justice is the fair treatment and meaningful involvement of all people regardless of race, color, national origin, or income, with respect to the development, implementation, and enforcement of environmental laws, regulations, and policies. EPA and partners have launched the Environmental Justice (EJ) Video Challenge for Students to enhance communities' capacity to address environmental and public health inequities. The goals of the challenge are to 1) inspire students at accredited colleges and universities in the United States and its territories to work directly with communities in the identification and characterization of EJ challenges using data and publicly available tools, and 2) help communities (including residents and other stakeholders) address EJ challenges and/or vulnerabilities to environmental and public health hazards using data and publicly available tools. A webinar about the challenge will be held on Dec. 6, 2021, from 11 a.m.-noon CT. Learn more about the challenge and how to participate at epa.gov.
---
HARC launches Powered for Good—lower your electricity bills with renewables
Powered for Good (www.poweredforgood.org) is a project of HARC to improve the access and affordability of solar+storage products for Texans who can choose their electricity provider. This project will help residents (and community organizations that work with residents) better understand what options they have when it comes to adopting clean energy and quickly assess if they may save money on their electricity bill by making a switch. The website include user guides for investors, energy developers, community leaders, and retail electric providers to illustrate how they can play a role in the Powered for Good model that brings the benefits associated with solar+storage into low-income communities through enhancing the function and mission of a retail electricity provider (or REP). The resources can be found at www.poweredforgood.org by clicking on the Residential Energy Users tab.
---
Healthy Port Communities Coalition Community Forum
On Nov. 11, 2021, beginning at 6 p.m., the Healthy Port Communities Coalition will host a virtual community forum concerning the Port Houston's and U.S. Army Corps of Engineers's pending multiyear expansion of the Houston Ship Channel – known as "Project 11." Representatives of Harris County Pollution Control Services will join the discuss air pollution, its effects, and how HPCC is demanding change. For more information and to register, visit zoom.us.
---
Keep Pearland Beautiful Annual Meeting & Awards Dinner
On Nov. 11, 2021, from 6:30-8 p.m., Keep Pearland Beautiful will hold its 2021 Annual Meeting & Awards Dinner at the Pearland Lions Club, 3350 S Main St. For more information and to purchase tickets, visit mykpb.member365.org.
---
Sierra Club meeting: Light Right to Bring Back the Night
On Nov. 11, 2021, from 7:15-8:45 p.m., the Houston chapter of the Sierra Club will hold a virtual meeting featuring a presentation by Debbie Moran, a longtime member of the Houston Astronomical Society and 2017 recipient of the International Dark-Sky Association's Hoag-Robinson Award, about light pollution: what it is, how it affects the our natural world, human health, and how we can minimize its negative effects. The presentation will include a demonstration of the type of lighting the City of Houston is installing in contrast to the type of lighting it ought to install. For more information and to register, visit eventbrite.com.
---
The Digital Now for Natural Resource Professionals: Online in the 21st Century
From Nov. 11-12, 2021, the Texas Water Resources Institute will hold an online training seminar for natural resource organizations on how to better use the online format for outreach and education. Participants will learn how conversations and learning networks start, how to be discovered and what constitutes quality outreach. For more information and to register, visit twri.tamu.edu.
---
Conference for the Advancement of Science Teaching
From Nov. 11-13, 2021, the Conference for the Advancement of Science Teaching, aka CAST, presented by the Science Teachers Association of Texas, will be held in Fort Worth. This professional learning event features hundreds of sessions, an exhibit hall, and connections all showcasing innovative classroom strategies and resources. CAST attendees may represent each of science's varied disciplines, but they are united by their passion for inspiring students to discover the world through science. For more information and to register, visit s6.goeshow.com.
---
Gulf of Mexico Conference abstracts due Nov. 12
The Gulf of Mexico Conference (GoMCon) is scheduled for April 25-28, 2022 in Baton Rouge, Louisiana. GoMCon combines the annual Gulf of Mexico Alliance All Hands Meeting, the annual Gulf of Mexico Oil Spill and Ecosystem Science Conference, and the triannual State of the Gulf Summit. Emphasizing the intersection of science and management across the Gulf Coast region, GoMCon will include sessions on themes that are important to ecosystem and community resilience as well as restoration and natural resource management. The GoMCon Program Committee invites you to submit an abstract for a presentation that promotes the integration of science and management into decision-making. The deadline for abstract submissions is Nov. 12, 2021. Learn More and submit and abstract at web.cvent.com.
---
Bayou Land Conservancy's Land Lover Gala
On Nov. 12, 2021, from 6-10 p.m., the Bayou Land Conservancy will hold its annual Land Lover Gala at Shirley Acres, on the banks of Cypress Creek. The keynote speaker will be Rodney Franklin, director of the Texas Parks & Wildlife Department. For more information and to purchase tickets, visit bayoulandconservancy.org.
---
Galveston Bay Foundation's Guardian Gala
On Nov. 12, 2021, beginning at 6:30 p.m., the Galveston Bay Foundation will hold its annual Guardian Gala, recognizing companies, organizations and individuals who have demonstrated a serious commitment to preserving and protecting the natural resources of Galveston Bay., at The Revaire, 7122 Old Katy Road in Houston. Funds raised from each year's Gala directly benefit Galveston Bay Foundation programs in education, advocacy, restoration, conservation and protection initiatives around the Bay. If you'd like to learn more about this event, contact Nicole Scanlin at nscanlin@galvbay.org or 281 332 3381 x213.
---
Bayou City Detective Agency: A Game by Bayou Preservation Association
From Nov. 12-14. 2021, the Bayou Preservation Association will host a a family-friendly weekend-long scavenger hunt that will guide you along Little White Oak Bayou in Woodland Park as you search for clues hidden in books! Bayou-related clues will be placed at eight Clue Stops throughout Woodland Park, and we need bayou detectives of all ages to help solve the mystery phrase. The event will be self-paced and take place over a Friday, Saturday, and Sunday.. Free parking and restrooms available. For more information, tickets, and sponsorship opportunities, visit: For more information, tickets, and sponsorship opportunities, visit bayoupreservation.networkforgood.com.
---
10th Annual Walk for The Woods Project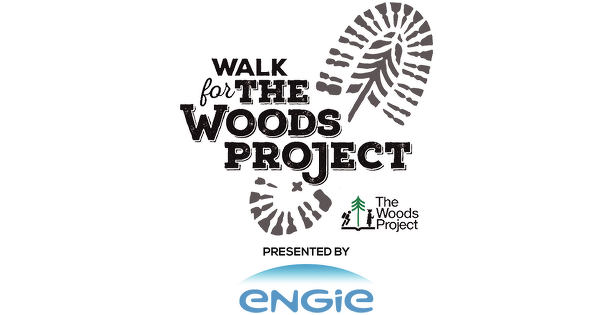 On Nov. 13, 2021, The Woods Project will host the 10th annual Walk for The Woods Project fundraiser. This family-friendly walk will take participants on a journey through Houston's historic East End and along the Buffalo Bayou. It is the biggest fundraiser of the year for The Woods Project and promises to be a great morning of community, learning about the Project's students, and fun. For more information and to register, visit secure.qgiv.com.
---
7th Annual Park to Port Bike Ride
On Nov. 13, 2021, beginning at 7 a.m., the Hermann Park Conservancy will host the 7th Annual Park to Port Bike Ride fundraiser, a 20-mile round-trip bike ride which takes cyclists from Hermann Park's Bayou Parkland along the Bayou Greenway trail all the way to the Port of Houston. Park to Port is open to riders of all skill levels and is not a race. Whether you are well experienced or are riding just for fun, you can go at your own pace on this scenic city journey. For more information and to register, visit hermannpark.org.
---
Putting Down Roots 2021
On Nov. 13, 2021, from 9 a.m.-noon, Katy Prairie Conservancy will host Putting Down Roots 2021, a volunteer event of planting native seedlings from the Native Seed Nursery! This free event is open to all ages and brings our community of supporters together. Planting tools and snacks will be provided. Dress for the weather, wear closed-toe shoes, and bring a reusable water bottle. For more information and to register, visit events.r20.constantcontact.com.
---
Opening reception: Buffalo Bayou: River of Life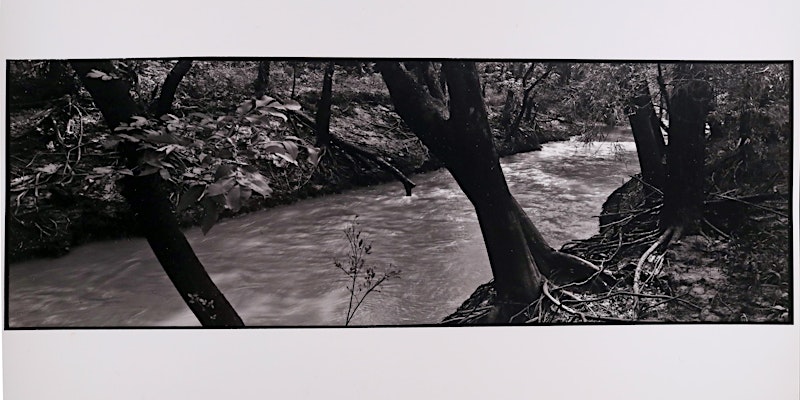 On Nov. 13, 2021, from 5-7 p.m., Save Buffalo Bayou and Friends of Don Greene will co-host the opening reception for Buffalo Bayou: River of Life at Flatland Gallery, 1709 Westheimer Road. The exhibit features photographs and artworks by Geoff Winningham, Janice Freeman, George O. Jackson, Jim Olive and Henry Stark and photography and monoprints, 2009-2017, by Houston schoolchildren. The gallery will be open for viewing and sales on Nov. 13 and 14 from noon-6 p.m., including live music performances and lectures. For more information and to register for the Opening Reception, visit eventbrite.com. To register for the lectures on Saturday, visit eventbrite.com.
---
Rain Barrel Workshop
On Nov. 14, 2021, Galveston Bay Foundation's Rain Barrel Program, in partnership with LyondellBasell, Coca-Cola Southwest Beverages, and the Interfaith Environmental Network of Houston, will hold a Rain Barrel Workshop consisting of a drive-thru barrel pickup and a virtual presentation via Zoom on the environmental benefits of collecting rainwater, as well as proper rain barrel preparation, installation instructions and tips. For more information and to register, visit support.galvbay.org.
---
Urban Harvest Sunday Supper
On Nov. 14, 2021, from 6-9 p.m., Urban Harvest will hold its Sunday Supper fundraiser event, a celebration of local food, culinary excellence, and the communities Urban Harvest serves, at Guard & Grace, located in Allen Center, 500 Dallas St. For more information and to register, visit urbanharvest.org.
---
Texas Recycles Day
On Nov. 15, 2021, Keep Texas Beautiful, Take Care of Texas and the State of Texas Alliance for Recycling will celebrate Texas Recycles Day, part of celebrates America Recycles Day, dedicated to promoting and celebrating recycling in the United States. They event educates and encourages individuals on how to be more mindful of what they consume, where and how to properly recycle, and to pledge to recycle more and recycle right in their everyday lives. Focusing on individual action, the day highlights the actions we can all take to collectively address the challenges facing our nation's recycling system. Learn more at stateoftexasallianceforrecyclingstar.wildapricot.org.
---
Remaking Nature? Bio/Geo Engineered Worlds
On Nov. 15, 2021, beginning at 6 p.m., Rice University's Center for Environmental Studies will host a conversation about the technical and societal implications of bioengineering. Speakers will be Holly Jean Buck, a geographer and environmental social scientist who is currently an assistant professor of Environment and Sustainability at the University at Buffalo; Luis A. Campos, trained in both biology and the history of science, who will join Rice in Jan. 2022 from the University of New Mexico as an associate professor of history and the Baker College Chair for the History of Science, Technology, and Innovation; and Christopher Preston, a professor of philosophy at the University of Montana, who specializes in environmental philosophy, the ethics of emerging technologies, rewilding and feminist philosophy. For more information and to register, visit zoom.us.
---
Power Tools for Nonprofits Conference
From Nov. 16-17, 2021, CenterPoint Energy, together with partners United Way of Greater Houston and UH Downtown, will host the 29th annual renowned community conference, Power Tools for Nonprofits virtually.  This conference brings together experts from various fields to share their knowledge in fund development, best practices, human resources, management strategies, marketing/public relations, organizational effectiveness, leadership, professional/career development and more. For more information and to register, visit powertoolsnonprofitconference.com.
---
SPARK Week 2021
From Nov. 16-19, 2021, the SPARK School Park Program welcomes the community to join our annual SPARK Week 2021 ribbon cutting. Eight parks across the Houston area will be celebrated with remarks from school, government, and SPARK leadership, a student performance, ribbon cutting, and a brief reception. In addition, SPARK will present certificates to those involved in making the SPARK Park happen. To find the listing of school locations, date and times, visit earthshare-texas.org.
---
Texas Energy Summit
The conference focuses on the intersection of air quality and energy with sessions on energy management, renewable energy, storage, zero emission fleets, sustainability, and resiliency. Attendees are a diverse group from government, industry, academia, and non-profit organizations. Explore policies and programs that improve air quality, foster economic development, advance new technologies, and reduce costs and waste. The goal is to not only inform the audience, but also to identify next actions to advance policies and projects that can materially benefit Texans. Sponsors include Environmental Defense Fund, HARC, Sierra Club, Center for Houston's Future, Public Citizen, and Commission Shift. Learn more and register at https://texasenergysummit.com/.
---
Mercer Botanic Gardens Volunteer Orientation
On Nov. 16, 2021, from 6-7 p.m., Mercer Botanic Gardens will hold an orientation for prospective volunteers. The orientation will detail the various volunteer opportunities, from helping maintain our gardens, to plant propagation and sales, to educational programs and the Mercer Ambassadors. This orientation will be off site at the Timber Lane Community Center, 1904 Naplechase Crest Drive in Spring. Participants must be 16 or older or 12-15 if accompanied by a parent or guardian. Limited space is available, and registration is required. For more information, see the Facebook event.
---
Houston Renewable Energy Group meeting: Geothermal
On Nov. 16-2021, from 6-7 p.m., the Houston Renewable Energy Group will hold a monthly meeting at The Cannon West Houston featuring a presentation by Cindy Taff, COO of Sage Geosystems, about geothermal energy. The meeting will be followed by a social at Powder Keg. For more information and to register, visit eventbrite.com.
---
Bay Area Sierra Club meeting: Harris County Precinct #2 Parks and Trails, Now and In The Future
On Nov. 17, 2021, from 7-8:30 p.m., the Bay Area chapter of the Sierra Club will host a virtual meeting featuring a presentation by Doug Peterson, who will discuss the new draft Harris County Precinct 2 Parks and Trails Plan. As one of just four commissioner precincts, Harris County Precinct 2 has over one million residents, and it has a wealth of parks, community centers, programs and transportation programs including an ever-expanding system of multi-purpose trails that many, perhaps most residents don't know about. The presentation will help explain why the precincts are so important to families across Harris County and specifically the eastern quarter of the County, Precinct 2. For more information and to register, visit eventbrite.com.
---
Texas Recycling Market Development Plan Workshop
On Nov. 18, 2021, from 9-11:30 a.m., the Houston-Galveston Area Council will host a virtual workshop on the Texas Commission on Environmental Quality's Texas Recycling Market Development Plan. Speakers will include Scott Pasternak, Burns & McDonnell, and Brittany Rosenberg, State of Texas Alliance for Recycling. To register, visit h-gac.com.
---
Margaret Jenkins Park Tree Planting Event
On Nov. 19, 2021, from 9 a.m.-noon, the Houston Parks and Recreation Department and he Student Conservation Association in restoring riparian habitat along our city's bayous. Volunteers will be planting 1500 native trees in our habitat restoration area at Margaret Jenkins Park along Sims Bayou. Be sure to bring a refillable water bottle, along with shoes, gloves, and clothes that can get muddy. Pre-registration is required. Register by emailing NaturalResources@houstontx.gov.
---
In the Path of Disaster(s)
From Nov. 19-20, 2021, Rice University's Department of Modern and Classical Literatures and Cultures and the Center for Environmental Studies will present "In the Path of Disaster(s): Narratives around Natural Catastrophes in the Americas/Circum-Caribbean" at the Moody Center for the Arts. This conference will highlight research, artwork, and activism from around the country, the Circum-Caribbean region, and Europe alongside studies from Rice faculty. Participants will discuss how disasters and natural catastrophes in the Circum-Caribbean region—broadly defined to include the Gulf coast areas of Texas and Louisiana—impact human interactions and shape societies. The conference will have limited in-person attendance, but all the sessions will be streamed over Zoom. For more information and to register, visit pathsofdisaster.rice.edu.
---
Sampling the City – East End
On Nov. 20, 201, from 9 a.m.-noon, Air Alliance Houston, Houston BCycle and Communities in Schools will hold a community bike ride through Houston's East End. The ride will kick off from Milby High School (full route details to be announced soon). Some of the riders will be equipped with Flow 2 air monitors to gather air quality data throughout the ride to be shared later. To register, visit airalliancehouston.org.
---
Family Day: Intro to Birding
On Nov. 20, 2021, from 9 a.m.-1 p.m., the Gulf Coast Bird Observatory will host a family-friendly introduction to birding. Participants will get up close during bird banding, then learn the basics of bird anatomy and bird watching. We will end the day with a nature walk on our beautiful trails. To register, contact info@gcbo.org or call 979-480-0999. Classes are $50 for one person, plus $10 for each additional family member.
---
Moonlight Ramble
On Nov. 20, 2021, BikeHouston will hold its Moonlight Ramble bike ride. This year's ride will start and end at the BakerRipley Ripley House (4410 Navigation Blvd). The route will take participants on a 13-mile loop through Houston's East End District. Check-in begins at 10 p.m., and the ride gets underway at 11 p.m. For more information and to register, visit bikehouston.org.
---
Plastic Reduction Workgroup Seeking Participants from Restaurants, Manufacturers, Delivery Services, and More
More than 100 million plastic utensils and 500 million plastic straws are thrown away by consumers in the United States each day. This amounts to a lot of unnecessary cost for service industry providers and more plastic in our landfills. To address these issues, the Trash Free Texas team is working with Texas-based restaurants, third-party delivery services, and manufacturers to identify win-win strategies to reduce the use of single-use plastic, helping partners save money, reduce litter, and clean up communities. Beginning in late November 2021, the Plastic Reduction Work Group will meet online to discuss the challenges, opportunities, and resources available to restaurants, third-party delivery services, and manufacturers to reduce the frequency of single-use plastic use. Through these discussions, the project team will develop a Tool Kit of best practices to aid partners in implementing plastic reduction strategies, as well as Case Studies that highlight the great work already being done. Interested parties can choose to adopt those strategies, helping the project team collect data to better understand which methods are most effective for restaurants. A general overview meeting will be held Nov. 30, 2021, at 2 p.m., where participants will discuss the project and begin identifying strategies for reducing the use of single-use plastics. Registration is required. To join the Work Group email list or to learn more about the project, email Kathy Janhsen at kathy.janhsen@h-gac.com.
---
Volunteer Houston seeks nonprofits in Brazoria, Montgomery, Fort Bend, and Galveston Counties
Since its inception in 1974 and as the Points of Light affiliate for Houston, Volunteer Houston has been the Houston area's leading volunteer referral service. CEC is a big fan of Volunteer Houston: we use it to recruit volunteers, track volunteer hours, and learn about volunteer management. Many of CEC's member organizations also use Volunteer Houston. If you have tried Volunteer Houston in the past but haven't used it recently, you will be pleased by improvements that have been made over the past few years. Consider signing up as an agency at Volunteerhouston.org. Tell them we sent you!
---
Lights Out, Houston!
Through Nov. 30, 2021, Houston Audubon invites the public to participate in Lights Out, Houston for the fall migration season. Houston Audubon's Lights Out for Birds Program, part of Lights Out Texas. Turn your non-essential, exterior lights off from 11 p.m.-6 a.m. throughout spring and fall migrations. Learn more at houstonaudublog.org.
---
Reminders About Ongoing Opportunities
---
TV: Texas Parks & Wildlife
Broadcast on KUHT Channel 8 at 3 p.m. each Saturday and on municipal access cable channels in Baytown, Deer Park, Houston, Texas City, Galveston, Nassau Bay, Pasadena, Seabrook, Sugar Land, and on HCC TV. More info on the TPWD website (* indicates a segment about the Houston area). For a preview, visit TPWD's YouTube Page.
Hunting is not only a tradition in small towns across Texas, it is also an important part of the local economy. The people of Goldthwaite, Texas look forward to deer season as quality time with friends and family, and as a time when hunters spend vital dollars in the town's stores, gas stations and restaurants
The story of the Pigfoot Ranch is not one of stark before and after, but rather of a long-time legacy of excellent land stewardship. Dating back to 1885, the Head Family has worked to preserve Pigfoot's pristine native prairie savannas and its crystal-clear creeks
Postcard from Texas: Like so much of the Central Texas Hill Country, Mills County is a great place to find white-tailed deer
Additional Upcoming Events
---
Check out the latest Green Jobs at cechouston.org/green-jobs/.