Public Service Day, Waste and Recycling Workers Week, Perspectives on Climate and Environmental Justice, Houston's Transition to a Low-Carbon Future, Keep Texas Beautiful Conference, Future of Global Energy, Tour de BCycle, Green Jobs and more
Our world is shaped by many things, and public servants definitely contribute to that molding. We rely on public servants to protect and preserve our environment, our health, quality of life, civil rights, and inspire future leaders. Public servants are key to building future readiness, ensuring inclusive policies and responsive services, reducing inequalities, and raising trust in government. In the past year, they have also been on the front line of responding to the COVID pandemic (including bringing socially-distanced nature to Ronald McDonald House and an online audience). 
On June 23 each year, the United Nations Public Service Day celebrates the value and virtue of public service to the community; highlights the contribution of public service in the development process, recognizes the work of public servants, and encourages young people to pursue careers in the public sector. Public Service Day is also aligned with the 2030 Agenda for Sustainable Development. The Agenda recognizes that governments–and the public servants that work at those institutions–have the primary responsibility for implementing the Sustainable Development Goals.
CEC joins the UN in celebrating public servants and their work.
Public servants–those folks who do the hard work, often with little recompense, of keeping our society functioning–seldom receive the appreciation they deserve, and in fact are often denigrated in public discourse. If you would rather help public servants feel appreciated, respond to this email with the name of a public servant for whom you are grateful and why you are grateful; we'll recognize some of them in social media.
CEC would like to give a shout out to the public servants at the following institutions that are member and partners of the CEC (this is far from an exhaustive list):
As it is also Waste and Recycling Workers Week, we'd like to express our gratitude to trash collectors, dumpster haulers, sewage workers, street cleaners, and just about anyone who does the dirty jobs that most of us would rather not do ourselves. #ThankAWasteWorker #NationalWasteandRecyclingWorkersWeek
---
CEC NOTES
Professional Development Opportunities for Teachers
Engage your students with lessons outdoors. Over 30 workshops are in the regional summer professional development calendar to connect you with local resources. Sign up today at hereinhouston.org.
---
Environmental Educators Exchange Social
All are welcome to join the Environmental Educators Exchange for an afternoon of nature journaling and networking on June 25 at 3:30 p.m. at the Pinspiration store, 3004 Yale Street. RSVP to Alicia at amein@hcp4.net, as space is limited. The $30 cost includes all materials, and one hour of CPE credit is available. Invite a friend to learn more about the use of nature journals with children. This is also a great chance to meet informal educators around Houston, plan the fall conference for the Texas Association for Environmental Education, and strategize on a variety of ongoing projects. We work better together – so join us!
---
Engage with Environmental Interns
CEC invites members of the environmental community to speak with our summer interns about career paths, advice, policy, DEI, leadership, and environmental topics. If you are willing to share your story with our interns, please reach out to rachel@cechouston.org. If you have environmental interns this summer, we invite your interns to participate in these opportunities as well as socially-distanced, outdoor field trips; email rachel@cechouston.org for more info. CEC has a limited number of openings for summer interns. Learn more at cechouston.org.
---
Please scroll down to read about public engagement opportunities and notes from our member organizations and the community.
---
OPPORTUNITIES FOR PUBLIC ENGAGEMENT
San Jacinto Flood Planning Group Executive Committee
The Executive Committee of the Region 6 San Jacinto Flood Planning Group will hold a meeting on June 25, 2021, beginning at 1 p.m. All interested parties are invited to access this meeting here. Members of the public wishing to address the Executive Committee during the meeting should follow the registration procedures found at the end of the agenda.
---
Draft Metropolitan Houston Watershed Assessment released
The Galveston District of the U.S. Army Corps of Engineers is completing a Watershed Assessment with specific focus on flood risk management efforts within the Metropolitan Houston Region. This draft assessment documents initial analyses conducted by the project delivery team and presents preliminary conclusions and recommendations to achieve greater risk reduction and resiliency through agency coordination and strategic actions. The final assessment will incorporate public, agency and technical comment to provide final recommendations. Find the draft assessment at usace.army.mil.
---
COALITION & COMMUNITY NOTES
We have endeavored to confirm the opportunities listed below. Please consider confirming directly with the hosts, particularly in light of concerns about the novel coronavirus (COVID-19).
---
Perspectives on Climate and Environmental Justice on the Gulf Coast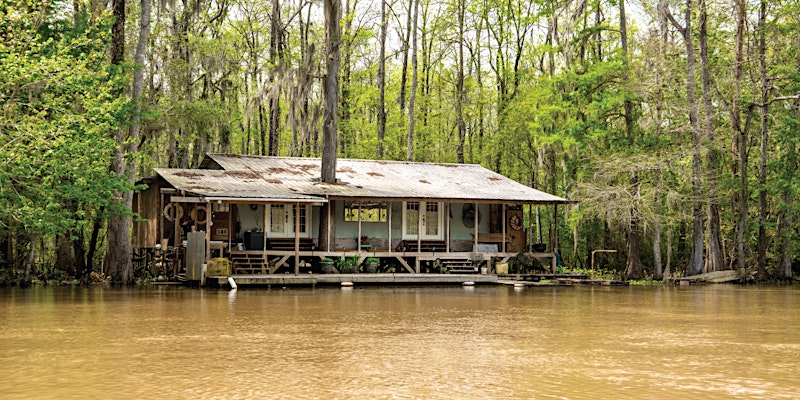 On June 24, 2021, from 9-10 a.m., the NASEM Gulf Research Program will present a webinar with members of the newly-appointed White House Environmental Justice Advisory Council — including Texas Southern University professor Dr. Robert D. Bullard — to discuss equity and resilience. They will discuss critical steps that are being taken or that need to occur to advance climate and environmental justice for all those who call the Gulf of Mexico region home. Audience members will gain insight into complex issues and learn about opportunities to equitably improve conditions in the Gulf of Mexico region, particularly within Black, Indigenous and People of Color (BIPOC) communities. For more information and to register, visit eventbrite.com.
---
Houston's Transition to a Low-Carbon Future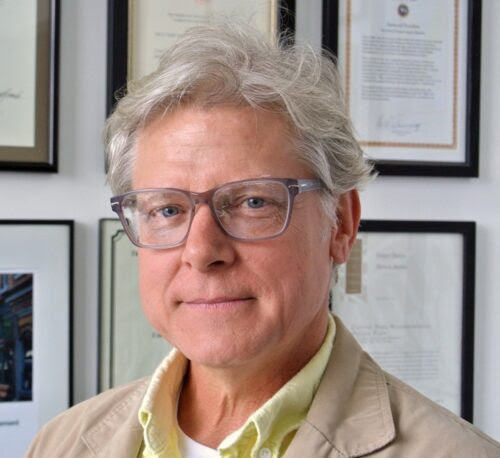 On June 27, 2021, Christ the King Lutheran Church will present a webinar featuring Bruce Race, Ph.D., professor of architecture at the University of Houston, who will discuss how Houston could transition to a low carbon future. Race will share his research on how energy conservation and shift to renewables will reshape Houston's economy, development patterns, and mobility systems. For more information and to register, visit eventbrite.com.
---
Mercer Botanic Gardens Volunteer Orientation
On June 29, 2021, from 6-7 p.m., Mercer Botanic Gardens will hold an orientation for prospective volunteers. The orientation will detail the various volunteer opportunities, from helping maintain our gardens, to plant propagation and sales, to educational programs and the Mercer Ambassadors. This orientation will be off site at the Timber Lane Community Center, 1904 Naplechase Crest Drive in Spring. Participants must be 16 or older or 12-15 if accompanied by a parent or guardian. Limited space is available, and registration is required. For more information, see the Facebook event.
---
54th Annual Keep Texas Beautiful Conference
Keep Texas Beautiful is holding its 54th annual conference with the theme "Texas 2021: Leading sustainable transformations in our communities." The virtual conference is an opportunity for community leaders across the state to come together to learn, educate and grow their networks and knowledge. the conference provides innovative keynotes, speakers, panels and sessions that tackle environmental topics like waste reduction, recycling education, and more. This year's conference will open on June 28 with an afternoon of pre-conference sessions followed from June 29-July 1 with three days of conference programming and networking opportunities. For more information and to register, visit ktb.org.
---
The Future of Global Energy
From June 29-July 1, 2021, the Greater Houston Partnership and the Center for Houston's Future will hold a conference titled "The Future of Global Energy" featuring industry leaders offering expert insight on the changing energy business. The Partnership will reveal its blueprint for how Houston can lead the global energy transition—leveraging the region's knowledge and infrastructure in the energy and chemical sectors while providing new opportunities for the regional workforce, companies and capital to position Houston as a leading hub of new industrial innovation. For more information and to register, visit centerforhoustonsfuture.org.
---
Tour de BCycle 2021
From July 1-14, 2021, Houston BCycle is bringing back its Tour de BCycle for people with active BCycle memberships. The challenge: visit as many of Houston BCycle's 128 stations as possible to win prizes and earn the envy of all. All riders receive the prize(s) listed as they achieve each Tour Stage. Find tour rules and a list of stations at houstonbcycle.com.
---
---
Plastic Free EcoChallenge
Throughout July, the Interfaith Environmental Network of Houston invites you to join its team n the Plastic Free EcoChallenge. Plastic pollution now contaminates the deepest trenches in the ocean, high mountain peaks, and even the air we breathe. Plastic has entered the food chain, killing wildlife, and causing the average person to eat one credit card's worth of plastic each week. During the Challenge, you select the challenges you'd like to accomplish during the month and when/how you do them. If you have any questions, contact Lisa Brenskelle at gcs.lrc@gmail.com.
---
Houston Audubon announces Texas license plate benefiting bird conservation
Houston Audubon recently announced the launch its new conservation license plate which will raise money to protect birds and their habitat. The license plate, featuring an Eastern Meadowlark, is sponsored by Texas Parks and Wildlife Department and is available for purchase through the Texas Department of Motor Vehicles. $22 of each $30 plate fee collected will support Houston Audubon's mission of bird conservation. Visit houstonaudubon.org/licenseplate for more information and to order.
---
Houston Audubon seeks partners for Bird Week cleanups
Does your organization want to participate in Houston Bird Week 2021. Bird Week was started in 2019 by Houston Audubon's Young Professionals Advisory Council to celebrate Houston's important role in the journey of billions of migratory and resident birds. From September 18 – 25, Houston Audubon and local conservation partners will host a week of virtual and in-person events centered around our region's birds and wildlife – from bird walks and watch parties to educational talks, trivia, and more. If your organization is interested in joining Houston Bird Week and engaging and educating the public about conservation, send an email to birdweek@houstonaudubon.org. Find all the latest on Bird Week at houstonaudubon.org/birdweek.
---
"Get Into Your Sanctuary" photo contest
In celebration of national Get Into Your Sanctuary activities from Aug. 2-8, 2021, the Office of National Marine Sanctuaries is hosting its annual photo contest. Through Labor Day, ONMS is accepting the public's best photos of the National Marine Sanctuary System to help celebrate the beauty and importance of these special places, including Texas's own Flower Garden Banks NMS. The categories are: Sanctuary Views, Sanctuary Life, Sanctuary Recreation, and Sanctuaries at Home. Winning photos will be featured in next year's Earth Is Blue Magazine and on the Earth Is Blue social media campaign. For more information, including how to submit photos, visit sanctuaries.noaa.gov.
---
Flower Garden Banks National Marine Sanctuary Photo Safari
The Flower Garden Banks National Marine Sanctuary is holding a Photo Safari Scavenger Hunt through July 26, 2021. No, you don't have to go knocking door to door to find odd objects. Instead, they invite you to explore the sanctuary website for photos that match the clue list we'll provide. They will post two clues a week for five weeks. Your mission is to find photos from our website that best represent those clues. At the end of the five weeks, they'll also offer a bonus clue. That's a total of 11 opportunities to win a tour of R/V MANTA, the sanctuary research vessel, Clues will be posted on the website, as well as on the Facebook and Twitter pages each week and you'll have until July 26 to submit your photos for any or all of the clues.
---
Bill Gates Wrote "How to Avoid a Climate Disaster." Is It Any Good?
In the latest "Houston and Nature" podcast, Nivien Saleh with Houston environmental attorney Tom Campbell on the merits of Bill Gates's climate change program outlined in his recent book "How to Avoid a Climate Disaster." Listen to the first part of the interview at houstonnature.com.
---
SFA joins ISSP partnership for undergraduate and graduate online degrees
Stephen F. Austin State University recently enrolled in the International Society of Sustainability Professionals (ISSP) partnership program. Students who enroll in a sustainability program automatically become members of ISSP and, through their SFA courses, interact with material that prepares them to test for Sustainability Excellence Associate status. SFA is currently the only school in Texas in this partnership. Online degree programs include an undergraduate major, minor, undergraduate and graduate four-course certificates, and a sustainability management concentration within the Master of Interdisciplinary Studies. SUST 3330 (undergraduate) and 5300 (graduate), both titled Fundamentals of Sustainability, are available online in Fall 2021. For more information, visit sfasu.edu or email Bill Forbes, associate professor, at forbesw@sfasu.edu.
---
Recurring Events with Changing Content
---
TV: Texas Parks & Wildlife
Broadcast on KUHT Channel 8 at 3 p.m. each Saturday and on municipal access cable channels in Baytown, Deer Park, Houston, Texas City, Galveston, Nassau Bay, Pasadena, Seabrook, Sugar Land, and on HCC TV. More info on the TPWD website (* indicates a segment about the Houston area). For a preview, visit TPWD's YouTube Page.
There's a place in Houston that recreates a tropical rain forest, not for people, but for butterflies. At the Cockrell Butterfly Center, watch as crawling caterpillars turn into beautiful butterflies *
What's the real story behind Old RIP, Texas' most famous toad? Travel to Eastland, Texas where the memory of Old RIP is kept alive and well and encased in glass
The Bison that roam the prairies of Caprock Canyons State Park have some little friends. Check out the park's prairie dog town and the furry animals that call it home
Additional Upcoming Events
---
Check out the latest Green Jobs at cechouston.org/green-jobs/.