Snow, Climate, Toxics Release Inventory, Nuclear Energy, Crab Trap Removal, Gulf Coast Reefs, Renewable Energy Alliance Houston, CCL Conference, Renewable Energy Alliance Houston, RQPAQ, Green Jobs, and more
We hope you are staying warm and safe during the winter storms that are plaguing the Houston region.
Ten years ago*, in our newsletter, we shared a link to an article by Bill Dawson in the Texas Climate News: "How does a (maybe) history-making winter storm relate to climate change?" On one hand, things haven't changed that much. Yet again, Texas Climate News has shared an article relating cold weather to climate change. "Science deniers have cited such episodes to cast doubt on global warming," writes Robert Henson. "But extremely cold temperatures still occur in a generally warming world." We also like this article in Yale Climate Connections by Bob Henson: "Why the power is out in Texas … and why other states are vulnerable too," which references the informative twitter feed of Rice University's Dan Cohan.
Be safe, and double check all events for event cancellations and postponements.
*Speaking of ten years ago… on February 17, 2011, CEC made its first post on Facebook. One person was reached–AND liked–the post about radiation in Texas drinking water.
Please scroll down to read about public engagement opportunities and notes from our member organizations and the community.
---
CEC NOTES
---
Environmental Educators Exchange
Region 4 Education Service Center and our environmental educators are teaming up to create videos and field trips about Houston STEM resources for our teachers. If you want to submit a video or host a field trip, contact alicia@cechouston.org for more details about the project.
---
Virtually Wild! Field Trips
Need a virtual lesson, activity or field trip about Houston's environment for your students? Send an email to SCA Americorps Intern Emma Wilson (emma.wilson@cechouston.org) to book and create a free, custom program that aligns to any of the TEKS. She is available any date and time from now until March. You may also participate in a scheduled program with the USFWS on Wednesdays. Details at hereinhouston.org/virtual-field-trips.
CEC, through an Open OutDoors for Kids grant from the National Park Foundation and in partnership with USFWS Houston Community Partnerships & Engagement Program and the Girl Scouts of America, is offering Virtually Wild! programs specifically designed for Girl Scouts. Upcoming presentations include:
---
COALITION & COMMUNITY NOTES
We have endeavored to confirm the opportunities listed below. Please consider confirming directly with the hosts, particularly in light of concerns about the novel coronavirus (COVID-19).
---
CEER Climate Justice Trainings Series
CEER is excited to offer a training series focused on climate justice. The series will be offered as three workshops focused on Past, Present and Future. The curriculum features environmental experts, the lived experiences of residents and core elements of an interrupting racism training. It will be a dynamic training space full of storytelling, music, power building and piquing curiosity. These trainings merge an interrupting racism curriculum with a climate justice curriculum. Learn how to help shape the narrative about what climate justice is, what it means for Houston and how we achieve it. The audience will be a mix of impacted community members, the general public, advocates, health equity experts and city and county folks implementing solutions around the climate crisis in Houston. Each workshop is offered twice, virtually, and will be held on Saturdays from 10am-2pm. The workshops will be bilingual (English and Spanish). Learn more and register at the Facebook event, or register for the full series at ceerhouston.org.
2/27/21: Workshop #2: Understanding Our Present
3/13/21 OR 3/27/21: Workshop #3: Envisioning Our Future
---
Galveston certified as a Bird City Texas community
Galveston is now certified as a Bird City Texas community, according to Audubon Texas and Texas Parks and Wildlife Department, partners in the Bird City Texas Initiative. Galveston is one of three cities in the state to achieve Bird City designation this year, joined by San Antonio and Surfside Beach. Bird City Texas is a community-focused certification program created to help protect birds and their habitats where people live, work, and recreate. The program's research shows that bird-friendly environments increase property values, help control insects and generate tourism dollars. Read the full press release at galveston.com and about birding in Galveston here.
---
Toxics Release Inventory Website Now Available in Spanish
The EPA has launched a Spanish version of the Toxics Release Inventory (TRI) website. Spanish-speaking communities across the United States will be able to use this new website to learn about chemical releases and other waste management in their communities—expanding their access to environmental information and making TRI data easier to access. The newly available content includes: basic resources explaining what data are available and how to access them; examples of how individuals and organizations have used TRI data; and guidance for using TRI for research and analysis. View the Spanish version of the TRI website at espanol.epa.gov.
---
Flower Garden Banks National Marine Sanctuary seeks Advisory Board applicants
Flower Garden Banks National Marine Sanctuary is seeking applicants for two seats on its advisory council, a community-based group of individuals that provide advice for sanctuary management. The sanctuary is accepting applications for the following council seats: Commercial Fishing and Conservation. Candidates are selected based on their expertise and experience in relation to the seat for which they are applying, community and professional affiliations, and views regarding the protection and management of marine resources. Applicants who are chosen as members should expect to serve 3-year terms. For more information and registration materials, visit flowergarden.noaa.gov. Applications for this recruitment cycle are due March 15, 2021.
---
Masterclass: Understanding, Modeling, and Mitigating Urban Heat Islands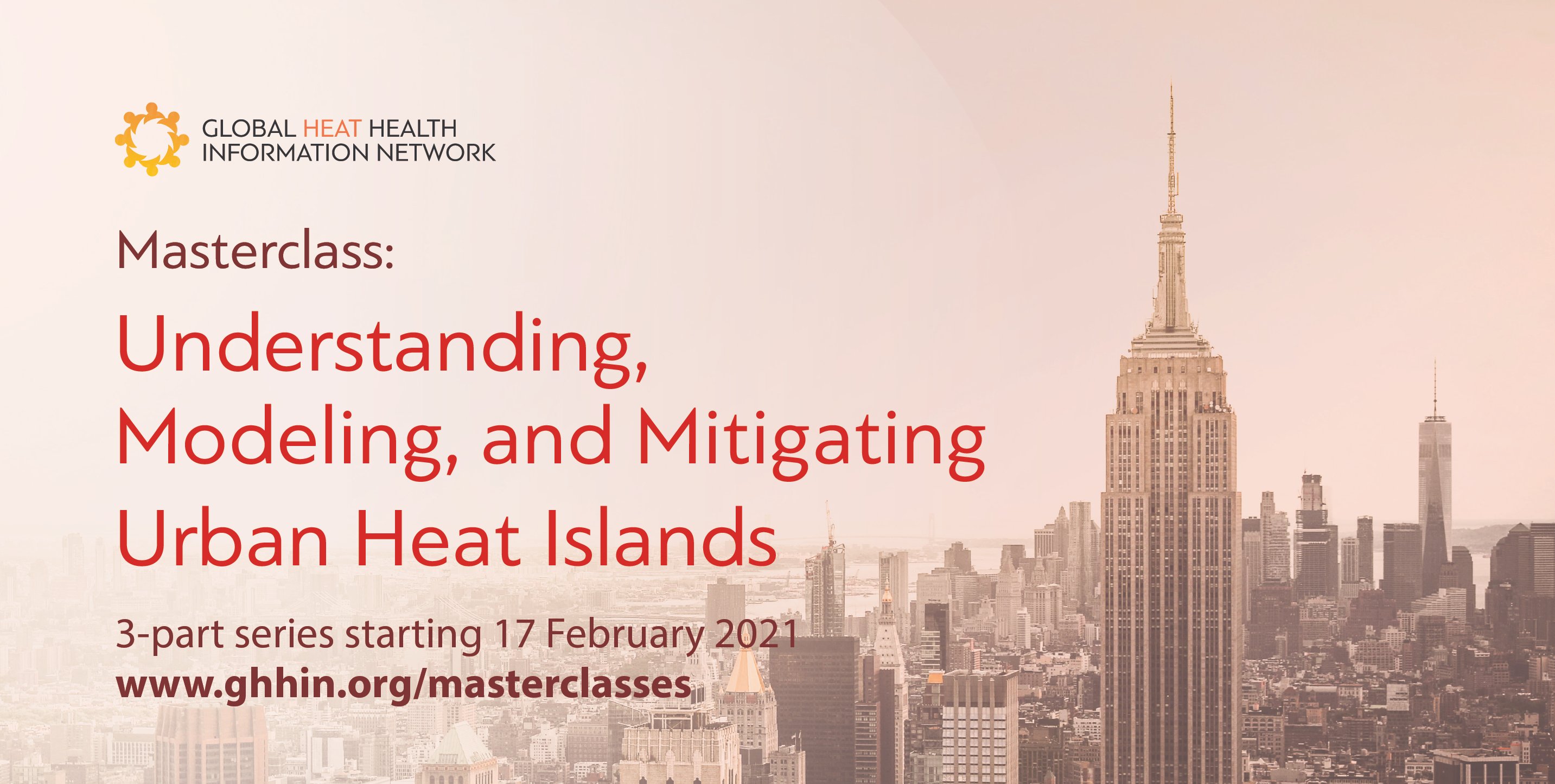 Learn about the Urban Heat Island effect – what causes it, how we map and model it, and what we can do about it – from the Global Heat Health Information Network. This weekly, 3-part Masterclass, held through March 3, 2021, will include a rapid review of what's known about urban heat islands, and provide insights into considerations for choosing interventions to manage them. Learn more and register at ghhin.org.
---
Opportunities for Houston's Low-Carbon Energy Future: Daryl Wilson
On Feb. 18, 2021, beginning at noon, the Center for Houston's Future will hold the first in series of webinars on moving Houston toward a low-carbon energy future. This webinar will feature Daryl Wilson, executive director at Hydrogen Council, which promotes collaboration between governments, industry and investors, and to provide guidance on accelerating the deployment of hydrogen solutions around the world. For more details and to register for an on-demand recording, visit zoom.us.
---
The Role of Nuclear Energy in our Future Energy System
On Feb. 19, 2021, the South Texas Section of the American Institute of Chemical Engineers will hold a professional development webinar featuring John Kotek, vice president for policy development and public affairs at the Nuclear Energy Institute. He will discuss, among other topics, developments in energy policy and nuclear energy technology and how nuclear energy fits into the decarbonization plans of U.S. utilities. For more information and to register, visit aiche.org.
---
Abandoned Crab Trap Removal
From Feb. 19-28, 2021, Galveston Bay Foundation will host volunteer events to remove lost and derelict crab traps from Galveston Bay. These collected traps can typically be dropped off at one of several established trap drop sites around Galveston Bay. For more information and to sign up, visit galvbay.org.
---
Christmas Bay Crab Trap Clean-Up
On Feb. 20, 2021, from 8 a.m.-noon, the Christmas Bay Foundation will host a clean-up of abandoned crab traps starting at the Brazoria County Parks Seidler Boat Ramp. There will be several boats. They will have a mask requirement and observe Brazoria County Health Department guidelines of 3 people per 18′ boat. A lunch will be provided. Learn more and register at christmasbayfoundation.org.
---
Houston Wilderness Volunteer Day
On Feb. 20, 2021, from 8:30-11:30 a.m., Houston Wilderness and the U.S. Green Building Council Texas Gulf Coast will hold a volunteer tree-planting event at the Bayport Berm at the Port of Houston's Bayport Terminal facility. Masks and social distancing requirements will be in place. Materials will be provided, but participants are advised to bring gloves, water, and a shovel or trowel. Find full information (including how to find the location) and register at usgbctexas.org.
---
Invasives Beware
On Feb. 20, 2021, from 9-11 a.m., Jesse H. Jones Park & Nature Center will hold an event in which park staff and volunteers to assist with habitat management and enhancement projects throughout Jones Park by removing invasive species, managing the forest understory, and planting trees. Wear long pants and closed-toe shoes. Children younger than 16 must be accompanied by an adult. For more information, see the Facebook event.
---
TWRC's Virtual Chili Cook-Off
On Feb. 20, 2021, from 3-5 p.m., the Texas Wildlife Rehabilitation Center will hold its annual Chili Cook-Off fundraiser virtually. Along with the chili competition, this live-streamed event will also include an exciting educational presentation featuring our Animal Ambassador team, a Native Texas Snake presentation given by a local snake educator, a raffle item presentation, and a unique digital TWRC Chili Cook-Off Recipe Book. For more information, including how to enter, visit the Facebook event.
---
2021 CCL Third Coast Virtual Regional Conference: Forward Together
From Feb. 20-21, 2021 the Citizens' Climate Coalition will hold its 8th Annual Third Coast Virtual Regional Conference. The conference features an opening keynote from our Dr. Katharine Hayhoe on "Talking Climate in a Polarized Environment." It will also feature CCL Executive Director Mark Reynolds, Madeleine Para, vice president of programs, and Dr. Danny Richter, legislative director, who will provide a legislative update. Afternoon breakouts will include talks on the energy transition, health impacts, environmental justice, conservative talking points, and more. For more information and to register, visit eventbrite.com.
---
Solid Waste Workshop: Household Hazardous Waste
On Feb. 24, 2021, from 9-11:30 a.m., the Houston-Galveston Area Council will hold a virtual Solid Waste Workshop with a focus on household hazardous waste. Presenters will discuss running a one-day collection, operating a permanent facility, the impacts of COVID, going beyond basic HHW collection, rules and approvals needed, HHW operations from a service provider's "point-of-view,"and more. For more information and to register, visit h-gac.com.
---
Houston Climate Action Plan: The Role of Public-Private Partnerships
On Feb. 24, 2021, from noon-1 p.m., the Renewable Energy Alliance Houston will host a webinar featuring Jane Striker of bp and Lara Cottingham, chief sustainability officer for the City of Houston, on how public-private partnerships will play an important role in the implementation of the city's Climate Action Plan. For more information and to register, visit renewableenergyhouston.org.
---
Zero Waste: There's a Rating System for That
On Feb. 24, 2021, from 3-4 p.m., the Green Building Resource Center will present a webinar featuring Susie Westrup, director of client services at the U.S. Green Building Council for GBCI's TRUE (Total Resource Use and Efficiency) program. TRUE is a zero-waste program that can help facilities go beyond recycling. For more information, visit codegreenhouston.org.
---
Remarkable Algae in Flower Garden Banks National Marine Sanctuary
On Feb. 24, 2021, from 6:30-7:30 p.m., the Flower Garden Banks National Marine Sanctuary will host a virtual "Seaside Talk" featuring Suzanne Frederiq, Professor of Biology, University of Louisiana at Lafayette. She will discuss her research on rhodolith or algal nodule beds, which represent an important component of marine diversity that contributes to major ecosystem functions. The critical importance rhodoliths play in the life cycle of algae has revolutionized preconceived ideas about the ecological importance of this unexplored ecosystem. For more information and to register, visit noaa.gov.
---
Native Prairie Association meeting: East Texas Field Botanizing
On Feb. 24, 2021, beginning at 7 p.m., the Houston chapter of the Native Prairies Association of Texas will host a virtual meeting featuring a presentation by Andy Newman, ecologist and project manager at Cox McLain Environmental Consulting, called "East Texas Field Botanizing: How to Use Publicly Available Data to Aid in Plant Identification and Community Classification." The talk will introduce publicly available information such as geologic maps, soil layers, elevational data, and ecoregions he uses before visiting a new area. Attendees will learn new ideas to aid them in the identification of local flora and encourage them to explore the unique and varied habitats of Eastern Texas. Register at zoom.us.
---
The Best of Both Worlds film and discussion
On Feb. 24, 2021, beginning at 7 p.m., CoHousing Houston, a new cohousing community in the East End, will present an online screening of the short documentary The Best of Both Worlds: Cohousing's Promise, followed by a project update and Q&A. To register, visit cohousinghouston.com.
---
Texas Chapter of the Wildlife Society Annual Meeting
From Feb. 24-26, 2021, the Texas chapter of the Wildlife Society will hold its annual meeting virtually, with the theme "Managing Human-Wildlife Conflict." Activities ranging from paper and poster sessions, workshops and virtual field trips will make the event informative and interesting. For the full program schedule and to register, visit tctws.org.
---
University of Houston STEM Fair
On Feb. 25, 2021, the University of Houston will hold its Spring STEM Fair virtually. Job seekers and employers can register through uhouston-csm.symplicity.com.
---
Trash Free Texas: Adopt-A-Spot Training
On Feb. 25, 2021, from 9-10 a.m., the Houston-Galveston Area Council will hold Trash Free Texas: Adopt-A-Spot training session. The training will be online and will teach participants how to use the updated Adopt-A-Spot online tool, including how to submit new locations for adoption and how to become a waterway cleanup volunteer. This training is a part of H-GAC's Trash Free Texas project. Registration is required.
---
Building Disaster-Ready Philanthropic Partnerships
On Feb. 25, 2021, from 9-10 a.m., the Greater Houston Community Foundation and United Way of Greater Houston will host a webinar to discuss the ongoing challenges disasters pose in our region, and the ways philanthropic partnerships can aid in response and recovery. The webinar is free to all to attend. Register at greaterhoustonrecovery.org.
---
RAQPAC meeting: Houston Ship Channel Expansion
On Feb. 25, 2020, the Houston-Galveston Area Council's Regional Air Quality Planning Advisory Committee will host a virtual meeting. The meeting will include an overview of the Houston Ship Channel Expansion Channel Improvement Project. The meeting will be held via Microsoft Teams or by calling +1 346-262-0196 (Conference ID: 464 136 706#). For the full agenda and information on connecting, visit h-gac.com.
---
The Woodlands G.R.E.E.N lecture: 2020 Galveston Bay Report Card
On Feb. 25, 2021, beginning at 7 p.m., The Woodlands G.R.E.E.N will host a virtual lecture by Erin Kinney, Ph.D., of the Houston Advanced Research Center, who will discuss the most recent annual Galveston Bay Report Card and how the Bay is connected to local creeks, rivers, and bayous. Kinney will discuss the impacts of Spring Creek and the West and East Forks of the San Jacinto River watersheds on the Bay and what residents can do to protect waterways, watersheds, and ultimately the Galveston Bay ecosystem. For more information and to register, visit thewoodlandsgreen.org.
---
Mitigating Natural Gas Flaring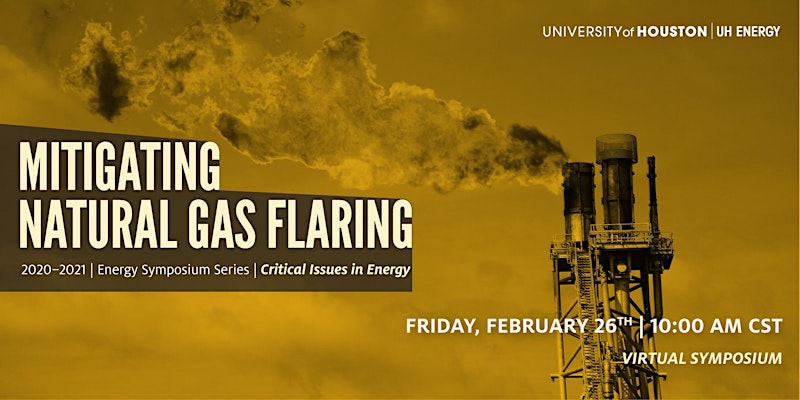 On Feb. 26, 2021, from 10-11:30 a.m., UH Energy will host an online symposium on "Mitigating Natural Gas Flaring." The event will address the challenges, opportunities and advancements in technology and policy that will foster a safer and environmentally friendly oil and gas production. For more information and to register, visit eventbrite.com.
---
Texas Nature Challenge Informational Kick-Off Meeting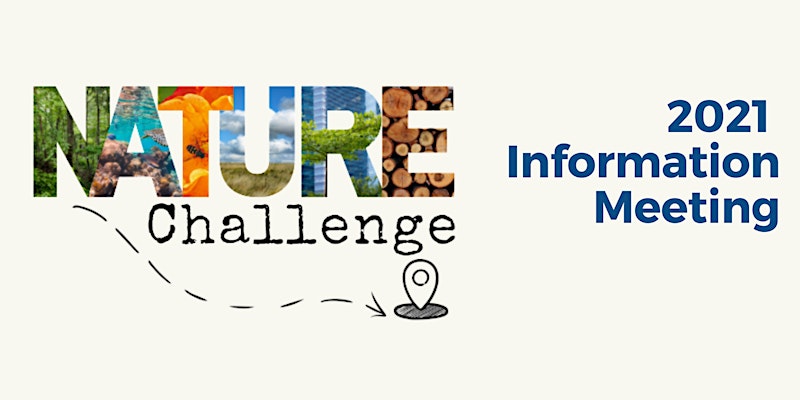 On Feb. 26, 2021, from 2-3 p.m., Texas Children in Nature will hold a virtual kick-off meeting for the 2021 Texas Nature Challenge. For more information and to register, visit eventbrite.com.
---
Houston Resilience in Schools Summit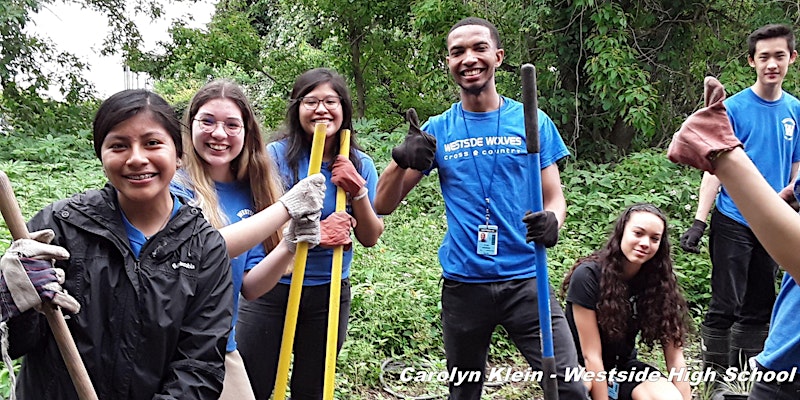 On Feb. 27, 2021, from 9 a.m.-2:45 a.m., the National Wildlife Association and Houston-area partner organizations will host the first Houston Resilience in Schools Summit. The aim of this Summit is to connect middle and high school teachers and students to the experts, resources, strategies and plans that will allow them to affect change on their campus and in their communities related to climate resilience and public health. After the Summit, teachers will be given the opportunity to submit a proposal to NWF, based on the plans for a campus or community climate resilience project that they outlined during the Summit. Teachers will earn six hours of Continuing Education Credits which includes one hour of asynchronous time prior to the workshop. For more information and to register, visit eventbrite.com.
---
Texas Inspired Curriculum Workshop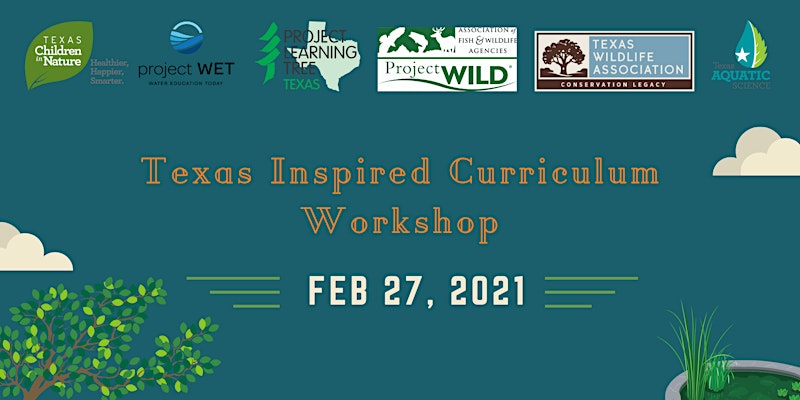 On Feb. 27, 2021, from 10-11 a.m., Texas Children in Nature will host a virtual workshop to explore several Texas based statewide environmental education curricula. Presenters from Project Learning Tree, Project WILD, Project WET, Texas Aquatic Science and the Texas Wildlife Association share information about their curricula and why it might be a good fit for educators' programs. For more information and to register, visit eventbrite.com.
---
Sea Turtle Saturday
On Feb. 27, 2021, from 10-11:30 a.m., the Galveston Island Nature Tourism Council will present the 16th annual Sea Turtle Saturday. Presenters will include Kimber De Salvo Anderson, Gulf Coast Program Coordinator for Turtle Island Restoration Network and Dr. Chris Marshall, Director of the Gulf Center for Sea Turtle Research at A&M Galveston. Attendees will learn how they can help preserve this extremely endangered species. For more information and to register, visit galvestonnaturetourism.org.
---
Junior Duck Stamp Conservation and Design Program
The Federal Junior Duck Stamp Conservation and Design Program is an art- and science-based curriculum that teaches wetland and waterfowl conservation to students in kindergarten through high school. The program encourages students to explore their natural world, invites them to investigate biology and wildlife management principles and challenges them to express and share what they have learned with others. The winning artwork from a national art contest serves as the design for the Junior Duck Stamp, which the U.S. Fish and Wildlife Service produces annually. All of the revenue from the sale of Junior Duck stamps goes to support recognition and environmental education activities for students who participate in the program. Find complete information in the the 2021 program brochure. The Texas Contest entry deadline is March 15, 2021. Entries are due to Felice Yarbough (felice_yarbough@fws.gov).
---
Reminders About Ongoing Opportunities
---
Recurring Events with Changing Content
Virtually WILD! field trips
Virtually WILD! offers the community a chance to interact with conservationists and wildlife. Visit our virtual field trip videos on the CEC YouTube channel; new videos posted weekly. Corresponding educational activities are found at hereinhouston.org.
---
TV: Texas Parks & Wildlife
Broadcast on KUHT Channel 8 at 3 p.m. each Saturday and on municipal access cable channels in Baytown, Deer Park, Houston, Texas City, Galveston, Nassau Bay, Pasadena, Seabrook, Sugar Land, and on HCC TV. More info on the TPWD website (* indicates a segment about the Houston area). For a preview, visit TPWD's YouTube Page.
Wildlife biologists in West Texas are returning Desert Bighorn Sheep to their historic habitat after being extirpated in the mid 1900s. Trapping and relocation techniques have changed over the years, but it's still a lot of hard work for everyone involved
With its 1,700 semi-tropical acres, Resaca de la Palma comprises the largest tract of native habitat in the World Birding Center network. Etched by the ancient curves of the Rio Grande River, this state park is a quiet birding retreat on the outskirts of Brownsville
Postcard from Texas: Hummingbirds feast at a feeder in suburban Austin
Additional Upcoming Events
---
Check out the latest Green Jobs at cechouston.org/green-jobs/.