Reeling from the storm, Extinction film, Port Houston Community Grants Program, Trash Free Texas training, Sea Turtle Saturday, Abandoned Crab Trap Removal, Green Jobs, and more
We hope that you are healthy, warm, and hydrated after last week's arctic blast. We've seen false narratives (Politifact) blaming frozen wind turbines, excess air pollution emissions (Houston Public Media), unreliable water and wastewater infrastructure (Houston Chronicle Op-Ed), and disproportionate impacts of the storm on Black and Hispanic communities (Texas Tribune), demands for accountability, lessons not learned, the consequences of ignoring climate change, and much more. President Biden's announcement that the US had accepted the Paris Climate Agreement got lost in the storm.
Texas Climate News has published compelling article about our state's power crisis that powerfully exposes and explains the disaster's historical underpinnings in years of official neglect. The author is Randy Loftis, TCN's senior editor, the former longtime environmental reporter at the Dallas Morning News, and one of the nation's finest environmental journalists. Randy's story is a comprehensive and highly readable account of two paralleling patterns of inaction that set the stage for disaster: State officials repeatedly failed to respond to experts' advice for avoiding catastrophic power-grid failures. And they repeatedly ignored experts' climate-change warnings. We encourage you to read more: TCN | How Texas froze: Neglect of power-grid and climate warnings set the icy stage.
Please scroll down to read about public engagement opportunities and notes from our member organizations and the community.
---
CEC NOTES
---
"Racing Extinction" presented by Environment2Action Films
Join Sierra Club Houston for the powerful movie "Racing Extinction" by Oscar-winning director Louie Psihoyos, kicking off Sierra Club Houston's brand new Environment2Action Film Series on Thursday, March 4, 2021 at 7pm on Zoom. "It's dawning on us now, that this is the big one" and living through the hurricanes, frigid cold snaps, overwhelming rain events, flooding and higher temps in Houston region, we're at ground zero. "It's not a spectator sport anymore…" Updates available on Facebook. An expert speaker is invited to discuss the movie and take questions, and discuss important actions to address our current issues. Register now at Zoom. CEC's Houston Green Films Program is proud to be a promotional partner for the event.
---
Request for Submissions – Earth Day Murals at Discovery Green
Discovery Green is seeking fourteen Houston artists to paint murals that celebrate the richness and diversity of our community, culture, and natural environment!WAG is curating and managing this incredible public art opportunity, so please send your submissions via https://weingartenartgroup.submittable.com. The deadline to apply is Friday, March 12, 2021. Murals will be on view April through October 2021, with a live painting event during Green Mountain Energy's Earth Day celebration at Discovery Green on April 18, 2021. Image: "Hands of Heroes" by Anat Ronen. Photo Courtesy of Discovery Green.
Environmental Educators Exchange
Region 4 Education Service Center and our environmental educators are teaming up to create videos and field trips about Houston STEM resources for our teachers. If you want to submit a video or host a field trip, contact alicia@cechouston.org for more details about the project.
---
Virtually Wild! Field Trips
Need a virtual lesson, activity or field trip about Houston's environment for your students? Send an email to SCA Americorps Intern Emma Wilson (emma.wilson@cechouston.org) to book and create a free, custom program that aligns to any of the TEKS. She is available any date and time from now until March. You may also participate in a scheduled program with the USFWS on Wednesdays. Details at hereinhouston.org/virtual-field-trips.
CEC, through an Open OutDoors for Kids grant from the National Park Foundation and in partnership with USFWS Houston Community Partnerships & Engagement Program and the Girl Scouts of America, is offering Virtually Wild! programs specifically designed for Girl Scouts. Upcoming presentations include:
---
COALITION & COMMUNITY NOTES
We have endeavored to confirm the opportunities listed below. Please consider confirming directly with the hosts, particularly in light of concerns about the novel coronavirus (COVID-19).
---
CEER Climate Justice Trainings Series
CEER is excited to offer a training series focused on climate justice. The series will be offered as three workshops focused on Past, Present and Future. The curriculum features environmental experts, the lived experiences of residents and core elements of an interrupting racism training. It will be a dynamic training space full of storytelling, music, power building and piquing curiosity. These trainings merge an interrupting racism curriculum with a climate justice curriculum. Learn how to help shape the narrative about what climate justice is, what it means for Houston and how we achieve it. The audience will be a mix of impacted community members, the general public, advocates, health equity experts and city and county folks implementing solutions around the climate crisis in Houston. Each workshop is offered twice, virtually, and will be held on Saturdays from 10am-2pm. The workshops will be bilingual (English and Spanish). Learn more and register at the Facebook event, or register for the full series at ceerhouston.org.
2/27/21: Workshop #2: Understanding Our Present
3/13/21 OR 3/27/21: Workshop #3: Envisioning Our Future
---
DeAndra Ramsey named Executive Director of Nature Discovery Center
The board of the Nature Discovery Center, located in Bellaire, has named DeAndra Ramsey at its new Executive Director. Ramsey comes to the Center from the Houston Zoo where she worked for ten years in the Conservation Education department. Ramsey grew up along the Gulf Coast of Texas with a love of animals and nature. Since graduating from Texas A&M University with a B.S in Biomedical Science, Ramsey has worked in the conservation community for over 15 years. Beginning in 2003, she became an active community speaker, engaging the public with programs on the natural history and conservation of bats. She began her career at the Houston Zoo in 2010, where she was involved in conservation initiatives including pollinator conservation and prairie habitat restoration. Ramsey was awarded the title of Conservation Champion for her work with the Texas Bat Monitoring project she has led at the Houston Zoo along with facilitating the partnership between the Houston Zoo and Bat Conservation International. Ramsey also works with Buffalo Bayou Partnership to further conservation education efforts in relation to urban wildlife in Houston.
---
Port Houston Community Grants Program submissions open
The Port Houston Community Grants Program is officially open and accepting letters of interests for 2021. We're focused on enabling projects that are aimed toward Community Outreach, Workforce Development, Environmental Stewardship and Maritime Commerce. The deadline for submitting Letters of Intent is March 12, 2021. An online workshop to present the program, review the application process and provide the opportunity will be held on March 4, from 2-3 p.m. The deadline for all applications is April 16. Find out more about the Community Grants program and the application process and register for the workshop by visiting porthouston.com.
---
University of Houston STEM Fair
On Feb. 25, 2021, the University of Houston will hold its Spring STEM Fair virtually. Job seekers and employers can register through uhouston-csm.symplicity.com.
---
Trash Free Texas: Adopt-A-Spot Training
On Feb. 25, 2021, from 9-10 a.m., the Houston-Galveston Area Council will hold Trash Free Texas: Adopt-A-Spot training session. The training will be online and will teach participants how to use the updated Adopt-A-Spot online tool, including how to submit new locations for adoption and how to become a waterway cleanup volunteer. This training is a part of H-GAC's Trash Free Texas project. Registration is required.
---
Building Disaster-Ready Philanthropic Partnerships
On Feb. 25, 2021, from 9-10 a.m., the Greater Houston Community Foundation and United Way of Greater Houston will host a webinar to discuss the ongoing challenges disasters pose in our region and the ways philanthropic partnerships can aid in response and recovery. The webinar is free to all to attend. Register at greaterhoustonrecovery.org.
---
RAQPAC meeting: Houston Ship Channel Expansion
On Feb. 25, 2020, the Houston-Galveston Area Council's Regional Air Quality Planning Advisory Committee will host a virtual meeting. The meeting will include an overview of the Houston Ship Channel Expansion Channel Improvement Project. The meeting will be held via Microsoft Teams or by calling +1 346-262-0196 (Conference ID: 464 136 706#). For the full agenda and information on connecting, visit h-gac.com.
---
The Woodlands G.R.E.E.N lecture: 2020 Galveston Bay Report Card
On Feb. 25, 2021, beginning at 7 p.m., The Woodlands G.R.E.E.N will host a virtual lecture by Erin Kinney, Ph.D., of the Houston Advanced Research Center, who will discuss the most recent annual Galveston Bay Report Card and how the Bay is connected to local creeks, rivers, and bayous. Kinney will discuss the impacts of Spring Creek and the West and East Forks of the San Jacinto River watersheds on the Bay and what residents can do to protect waterways, watersheds, and ultimately the Galveston Bay ecosystem. For more information and to register, visit thewoodlandsgreen.org.
---
San Jacinto Regional Flood Planning Group openings
The Texas Water Development Board's San Jacinto Regional Flood Planning Group has two new voting-member vacancies for the newly established Coastal Communities Category and an additional seat for the Public Category. Applications will be accepted by mail and email until March 26, 2021. The address is SJRFPG Attn. Fatima Berrios, 10555 Northwest Fwy, Suite 120, Houston, TX 77092. Find full information at twdb.texas.gov.
---
Texas Chapter of the Wildlife Society Annual Meeting
Through Feb. 26, 2021, the Texas chapter of the Wildlife Society will hold its annual meeting virtually, with the theme "Managing Human-Wildlife Conflict." Activities ranging from paper and poster sessions, workshops and virtual field trips will make the event informative and interesting. For the full program schedule and to register, visit tctws.org.
---
Mitigating Natural Gas Flaring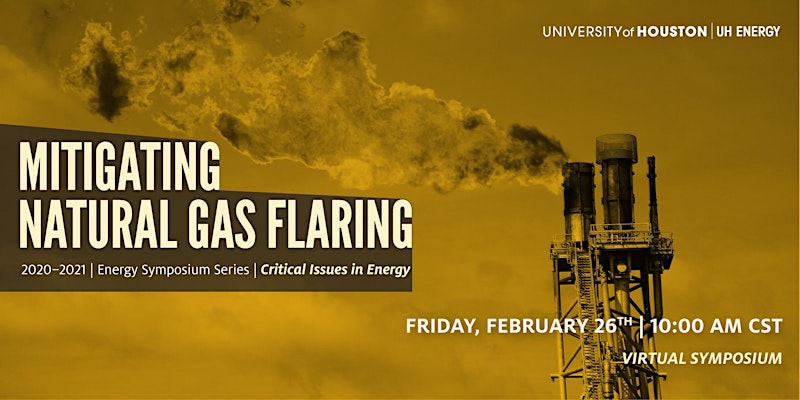 On Feb. 26, 2021, from 10-11:30 a.m., UH Energy will host an online symposium on "Mitigating Natural Gas Flaring." The event will address the challenges, opportunities and advancements in technology and policy that will foster a safer and environmentally friendly oil and gas production. For more information and to register, visit eventbrite.com.
---
Texas Nature Challenge Informational Kick-Off Meeting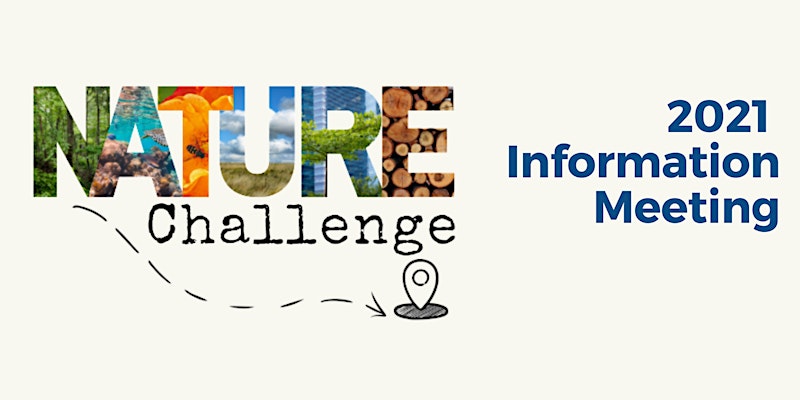 On Feb. 26, 2021, from 2-3 p.m., Texas Children in Nature will hold a virtual kick-off meeting for the 2021 Texas Nature Challenge. For more information and to register, visit eventbrite.com.
Legislative Town Hall and Winter Freeze Discussion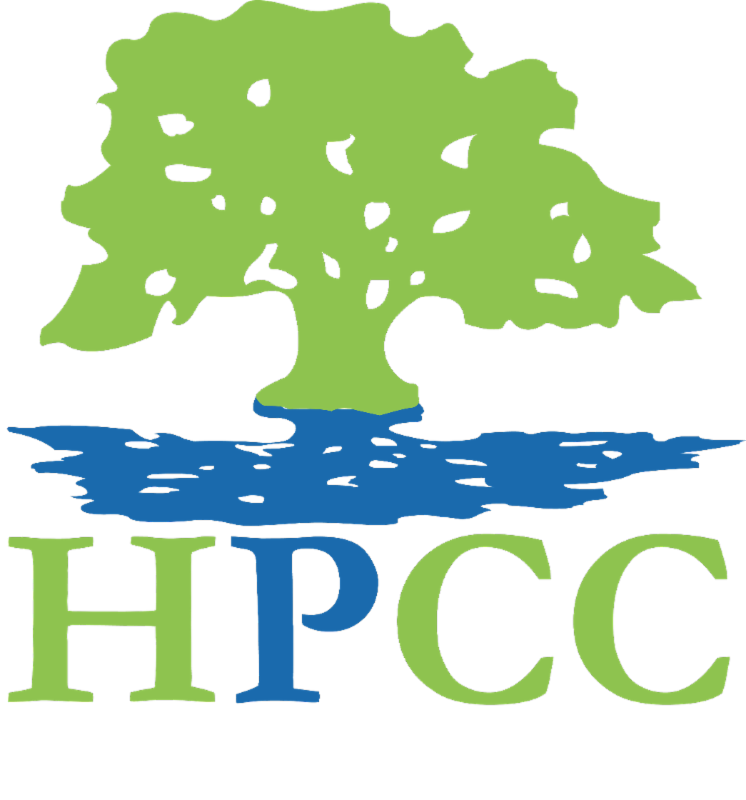 On Feb. 26, 2021, from 6-7:30 p.m., the Healthy Ports Coalition will host a virtual town hall to discuss the upcoming Texas Legislative session with Houston-area representatives as well as provide a forum for community concerns about the recent events stemming from Winter Storm Uri. Legislators will discuss the impact of the storm, resources for dealing with the aftermath, and how the state needs to support communities during this time. Register for the event at zoom.us.
---
Christmas Bay Crab Trap Clean-Up (Rescheduled)
On Feb. 27, 2021, from 8 a.m.-noon, the Christmas Bay Foundation will host a clean-up of abandoned crab traps starting at the Brazoria County Parks Seidler Boat Ramp. There will be several boats. They will have a mask requirement and observe Brazoria County Health Department guidelines of 3 people per 18′ boat. A lunch will be provided. Learn more and register at Christmas Bay Foundation's facebook event page.
---
Texas Inspired Curriculum Workshop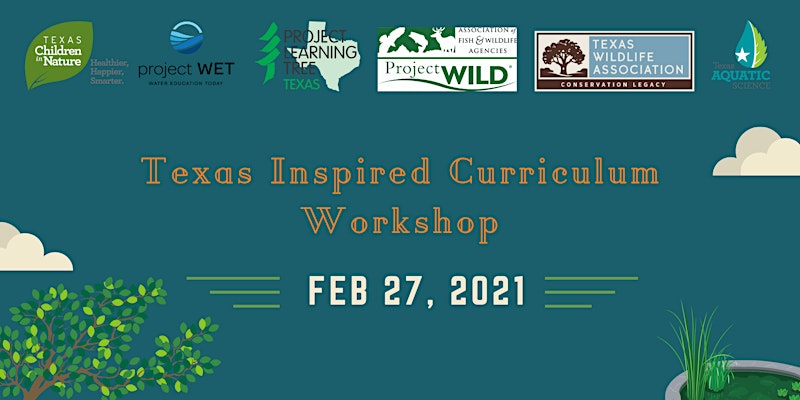 On Feb. 27, 2021, from 10-11 a.m., Texas Children in Nature will host a virtual workshop to explore several Texas based statewide environmental education curricula. Presenters from Project Learning Tree, Project WILD, Project WET, Texas Aquatic Science and the Texas Wildlife Association share information about their curricula and why it might be a good fit for educators' programs. For more information and to register, visit eventbrite.com.
---
Sea Turtle Saturday
On Feb. 27, 2021, from 10-11:30 a.m., the Galveston Island Nature Tourism Council will present the 16th annual Sea Turtle Saturday. Presenters will include Kimber De Salvo Anderson, Gulf Coast Program Coordinator for Turtle Island Restoration Network and Dr. Chris Marshall, Director of the Gulf Center for Sea Turtle Research at A&M Galveston. Attendees will learn how they can help preserve this extremely endangered species. For more information and to register, visit galvestonnaturetourism.org.
---
Air Pollution, Public Health, and Environmental Justice in Houston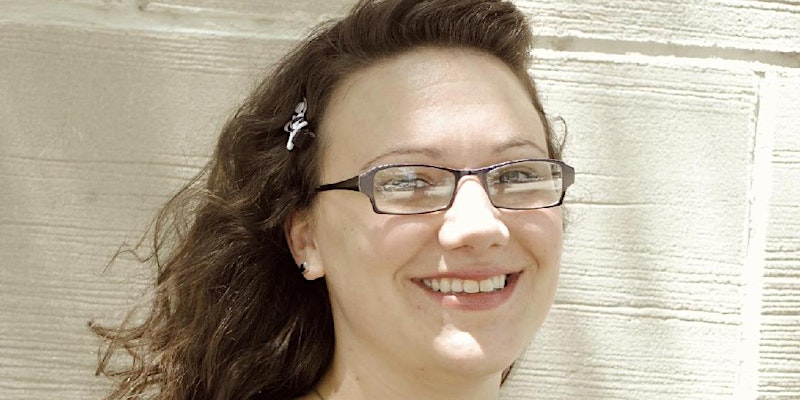 On Feb. 28, 2021, from 6-7 p.m., Christ the King Lutheran Church will present a webinar with Paige Powell, development director with Air Alliance Houston, who will discuss the impacts of air pollution on physical health, quality of life, and economic prosperity. Among the topics she will discuss are: What is the "right" amount of air pollution for a healthy and prosperous society? What are the socioeconomic implications of racial inequity and environmental injustice? For more information and to register, visit eventbrite.com.
---
The Sustainable SITES Initiative: Promoting Resilient Communities with SITES
On March 1, 2021, from noon-1 p.m., the American Institute of Architects-Houston will host a webinar on the SITES program, which has shifted the focus beyond the building to reveal the necessity of healthy, functioning landscapes and green infrastructure in achieving overall sustainability and community resilience. This session will frame the importance of land design and development by exploring the SITES v2 Rating System and relevant case studies. For more information and to register, visit aiahouston.org.
---
Green School Parks: An Assessment Driven Approach
On March 3, 2021, Texas Children in Nature will hold a Summit Session to discuss Austin's Green School Parks initiative and an innovative assessment tool the team has created. Participants will learn how the Austin Independent School District, the City of Austin and the Austin Parks Foundation are trying to scale the Green School Parks initiative with other community partners. There will be two sessions, beginning at 2 p.m. and 7 p.m. For more information and to register, visit texaschildreninnature.org.
---
Nonprofit Data Party – Disasters
On March 4, 2021, from noon-1:30 p.m., Understanding Houston and United Way Houston will host its first Data Party, an overview of the new partnership between Greater Houston Community Foundation and United Way of Greater Houston, and seek feedback on nonprofits what you want to see as they build disaster-ready philanthropic partnerships to improve regional disaster preparedness and response. They will also share key findings from our new subtopic on the various disaster risks to the region and break out in smaller groups to discuss how the data may be used, what additional data may be useful, and how this county-level data plays out in the communities you serve. They will also share highlights from the COVID-19 data page. For more information and to register, visit cvent.com.
---
Governor's Community Achievement Awards
Keep Texas Beautiful, in partnership with the Texas Department of Transportation, annually awards the prestigious Governor's Community Achievement Awards to Texas communities for their outstanding overall efforts to keep their communities beautiful. This year, ten winning communities will share $2 million in landscaping awards from the Texas Department of Transportation, with the amount based on population size. The funds are used for landscaping projects along local rights-of-way. The deadline to apply is March 4, 2021 at 5 p.m. For more information and to begin the application process, visit ktb.secure-platform.com.
---
Mercer Botanic Gardens Volunteer Orientation
On March 4, 2021, from 6-7 p.m., Mercer Botanic Gardens will hold an orientation session for prospective volunteers. Among the opportunities for volunteers are help maintain the gardens, plant propagation and sales, and educational programs and the Mercer Ambassadors. This orientation will be off site at the Timber Lane Community Center, 1904 Naplechase Crest Drive in Spring. For more information, see the Facebook event.
---
Take Care of Texas K-5 Art Contest 
The Take Care of Texas Kids Art Contest is a fun way for K-5 students to learn about protecting the environment and come up with creative ways to share this knowledge with others. Students submit their artwork of how they, along with their friends and family, help keep the air and water clean, conserve water and energy, and reduce waste. The students that submit the best art can win a tablet or laptop computer. Submissions are due on March 5, 2021. For more information, visit takecareoftexas.org.
---
Greater Houston Area Virtual STEM Conference
On March 6, 2021, from 8:30 a.m.-2:30 p.m., the University of Houston-Clear Lake College of Education will host the 2020 Greater Houston Area Virtual STEM Conference virtually, with the theme "STEM Innovations and Impact on Educational Communities". This conference will bring together leading experts and researchers from around the Greater Houston Area to focus on topics that impact K–12 STEM education. For more information and to register, visit uhcl.edu.
---
eeBLUE Aquaculture Literacy Mini-Grants (Apply by April 2)
The North American Association for Environmental Education (NAAEE) is pleased to offer your organization an opportunity to apply for a NOAA-NAAEE Collaborative Aquaculture Literacy mini-grant. Through this mini-grants program, NAAEE supports partnerships sharing the mutual aquaculture literacy goals of the National Oceanic and Atmospheric Administration's (NOAA) Office of Education(link is external), National Marine Fisheries Service (NMFS), and National Sea Grant Office. These mini-grants will provide informal learning institutions (e.g., aquariums), aquaculture industry (e.g., shellfish, finfish, seaweed farmers), and NOAA partners with support for the co-development of innovative educational experiences that explore aquaculture topics. Learn more at naaee.org. A recorded informational webinar will be held on March 5, 2021 at 1:00 PM. Register here.
---
NatureFest at Jones Park
On March 6, 2021, beginning at 9 a.m., Jesse H. Jones Park & Nature Center will host the 19th annual NatureFest. Nature lovers of all ages are invited to discover local environmental organizations, outdoor activities, native plants and wildlife. This free family event includes guided walks, live-animals, a catch-and-release fish tank, and a variety of local exhibitors and experts. For more information, see the Facebook event.
---
Flower Garden Banks National Marine Sanctuary seeks Advisory Board applicants
Flower Garden Banks National Marine Sanctuary is seeking applicants for two seats on its advisory council, a community-based group of individuals that provide advice for sanctuary management. The sanctuary is accepting applications for the following council seats: Commercial Fishing and Conservation. Candidates are selected based on their expertise and experience in relation to the seat for which they are applying, community and professional affiliations, and views regarding the protection and management of marine resources. Applicants who are chosen as members should expect to serve 3-year terms. For more information and registration materials, visit flowergarden.noaa.gov. Applications for this recruitment cycle are due March 15, 2021.
---
Junior Duck Stamp Conservation and Design Program
The Federal Junior Duck Stamp Conservation and Design Program is an art- and science-based curriculum that teaches wetland and waterfowl conservation to students in kindergarten through high school. The program encourages students to explore their natural world, invites them to investigate biology and wildlife management principles and challenges them to express and share what they have learned with others. The winning artwork from a national art contest serves as the design for the Junior Duck Stamp, which the U.S. Fish and Wildlife Service produces annually. All of the revenue from the sale of Junior Duck stamps goes to support recognition and environmental education activities for students who participate in the program. Find complete information in the the 2021 program brochure. The Texas Contest entry deadline is March 15, 2021. Entries are due to Felice Yarbough (felice_yarbough@fws.gov).
---
Climate Reality Project Leadership Corps Virtual Training (April 22-May 2, 2021)
The Climate Reality Leadership Corps Virtual US Training will feature four days of two-hour live broadcasts, with additional on-demand viewing and interactive sessions available between April 22 and May 2. During the training, you'll join broadcast sessions with some of the world's leading climate experts and activists – led by former Vice President Al Gore – along with breakout sessions designed to dive deeper into the most important climate topics of today. Learn more and register at climaterealityproject.org.
---
Reminders About Ongoing Opportunities
---
Recurring Events with Changing Content
Prepared for Life? The Boy Scouts of America
In the latest "Houston & Nature" podcast, Nivien Saleh speaks with Eagle Scout James Sy, who provides an unvarnished view on the good, the bad, and the great about being a member of Boy Scouts of America. Topics include: Do they live up to the promise? What's it like to grow up among the Scouts? Is being an Eagle Scout really as special as some people say? To hear the full podcast, visit houstonnature.com.
---
Virtually WILD! field trips
Virtually WILD! offers the community a chance to interact with conservationists and wildlife. Visit our virtual field trip videos on the CEC YouTube channel; new videos posted weekly. Corresponding educational activities are found at hereinhouston.org.
---
TV: Texas Parks & Wildlife
Broadcast on KUHT Channel 8 at 3 p.m. each Saturday and on municipal access cable channels in Baytown, Deer Park, Houston, Texas City, Galveston, Nassau Bay, Pasadena, Seabrook, Sugar Land, and on HCC TV. More info on the TPWD website (* indicates a segment about the Houston area). For a preview, visit TPWD's YouTube Page.
A father and daughter take a paddling trip on the Devils River and make a movie about it. Well, she makes the movie and he does the paddling, but both have a great time
Now more than ever Texans realize the importance of skilled firefighters, as 2011 was one of the worst wildfire years on record. See what it takes to be on the frontlines as part of Parks and Wildlife's Wildland Fire Team
The range of a unique hopping rodent has dwindled to just a few areas near the Red River. Researchers are in a race to learn more about it before it disappears into the night
Additional Upcoming Events
---
Check out the latest Green Jobs at cechouston.org/green-jobs/.