Black History Month; Coalition for Environment Equity, and Resilience; Climate justice, #transitequityday, Clean Coast Texas, iNaturalist training, Living the Change, Fruit Tree Festival, Urban Riparian Symposium, Green Jobs, and more
CEC invites you to join us in celebrating Black History Month. We see this observance as an opportunity to examine–and reexamine–our actions to see which ones align with equity and justice–and to make positive change based on what we learn.
We were recently inspired by a workshop on climate justice, hosted by the Coalition for Environment, Equity, and Resilience. Together, attendees learned about instances of racism and injustice here in the Houston region. The image above is a visual recording of highlights from the discussion; while brilliant, it only scratches the surface of these conversations.
CEER is hosting to more workshops, this month and next, that will examine the present and future of climate and environmental justice. We strongly encourage you to join us at these workshops.
Dr. Robert Bullard, who spoke at CEER's workshop, was instrumental in the creation of CEER–only one of his many accomplishments. Among his many honors, Dr. Bullard was recently recognized with a Lifetime Achievement Award from the United Nations Environment Programme as a "Champion of the Earth." You can learn more about him in this article by One Breath Partnership, in which CEER Director Iris Gonzalez praised Dr. Bullard as "A giant whose shoulders I stand on." Houston Endowment recently funded the Dr. Robert. B. Bullard Center for Environmental Justice at Texas Southern University, one of many investments that are part of a long-term commitment to address anti-Black racism and systemic injustices in our community.
This week, the CEC welcomes the Coalition for Environment, Equity, and Resilience as a member of CEC. CEC is proud to have been part of the process that started after Hurricane Harvey and resulted in the creation of CEER. We are honored to continue to be a part of this amazing organization which is shifting the narrative, changing policies, empowering communities, and improving people's lives.
Amplifying Black voices by supporting the work of Robert Bullard, CEER, and LINK Houston (see below for more info about LINK's Rosa Parks Transportation Equity Day event on Feb. 4) is just one action we can take to fight racism; it is not enough. We hope you will be part of this journey with us.
Please scroll down to read about public engagement opportunities and notes from our member organizations and the community.
---
CEC Welcomes the Coalition for Environment, Equity, and Resilience as a new member organization
CEER's mission is to raise awareness about the connections between pollution, place, and the public's health. CEER envisions a Houston region that is equitable, environmentally sustainable and economically strong; where residents have the opportunity to live, work, learn, play, and pray free from environmental hazards. 
To make that vision a reality, CEER advocates for public and private investment in protecting communities by cleaning up hazards that contaminate air, water, and land. At the same time, these investments must prevent or reduce flooding.
CEER is a coalition that brings together 27 organizations and their expertise, resources, and tools to meet the needs of communities. Citizens' Environmental Coalition is proud to be a founding member organization of CEER. CEER works with communities impacted by environmental pollution, hazards and climate change. Each CEER member organization has a mission and vision that advances one or more areas of environment, equity, and resilience. The collective work of CEER coalition members focuses on advancing policy that will transform systems to put people over profits, center communities of color who are disproportionately impacted, and address the legacy of environmental injustice. CEER works directly with community, government officials, regulatory bodies and other stakeholders to act on policy solutions that strengthen equity, public health and resilience.
---
CEC NOTES
Virtually Wild! Field Trips
Need a virtual lesson, activity or field trip about Houston's environment for your students? Send an email to SCA Americorps Intern Emma Wilson (emma.wilson@cechouston.org) to book and create a free, custom program that aligns to any of the TEKS. She is available any date and time from now until March. Or participate in a scheduled program with the USFWS on Wednesdays. Details at hereinhouston.org/virtual-field-trips.
---
Environmental Educators Exchange
Join CEC for the Environmental Educators Exchange on Feb. 12, 2021 from 9:30 – 10 a.m. Email alicia@cechouston.org for the meeting link.
---
Houston Green Films presents RiverBlue
Join CEC on Feb. 17, 2021 at 7 p.m. for the the Houston Green Film Series. We will screen RiverBlue, which follows international river conservationist Mark Angelo around the globe to infiltrate one of the world's most pollutive industries: fashion. The film is narrated by actor and clean water supporter Jason Priestley. (Watch the trailer.) After the movie, guest panelists Kendall Guidroz, H-GAC Trash Bash Coordinator, and Sam Ebenezer of Green City Recycler, will take questions from the audience. RSVP for free at eventbrite.com.
---
CEC Educators Survey
CEC wants to hear from our formal and informal educators. What are your professional development needs in 2021? Please take this brief survey to help us help you in the new year. Google Form: https://forms.gle/iJLBtxGNj5GzTQsr7.
---
COALITION & COMMUNITY NOTES
We have endeavored to confirm the opportunities listed below. Please consider confirming directly with the hosts, particularly in light of concerns about the novel coronavirus (COVID-19).
---
CEER Climate Justice Trainings Series
CEER is excited to offer a training series focused on climate justice. The series will be offered as three workshops focused on Past, Present and Future. The curriculum features environmental experts, the lived experiences of residents and core elements of an interrupting racism training. It will be a dynamic training space full of storytelling, music, power building and piquing curiosity. These trainings merge an interrupting racism curriculum with a climate justice curriculum. Learn how to help shape the narrative about what climate justice is, what it means for Houston and how we achieve it. The audience will be a mix of impacted community members, the general public, advocates, health equity experts and city and county folks implementing solutions around the climate crisis in Houston. Each workshop is offered twice, virtually, and will be held on Saturdays from 10am-2pm.
2/13/21 OR 2/27/21: Workshop #2: Understanding Our Present
3/13/21 OR 3/27/21: Workshop #3: Envisioning Our Future
The workshops will be bilingual (English and Spanish). Learn more and register at the Facebook event, or register for the full series at ceerhouston.org.
---
New Leaders in Transportation: Equitable Mobility in Our Region
Join LINK Houston on Feb. 4 from 12:30 p.m. to 1:45 p.m. for a panel including some of Houston's newest transportation leaders as we discuss equitable mobility in our region. LINK Houston is hosting this event in observance of Transit Equity and Rosa Parks Day. February 4th marks the birthday of Rosa Parks, whose peaceful protest of segregation in the public transit system in 1955 led to a turning point in the Civil Rights Movement and national attention to the socio-economic inequalities and inequities faced by African Americans. Learn more at LINKHouston.org.
---
Introduction to Clean Coast Texas: Improving Coastal Waters from Gutter to Gulf
On Feb. 4, 2021, beginning at 10 a.m. the Texas Coastal Nonpoint Source Pollution Program will present an interactive workshop on Clean Coast Texas, an initiative that helps communities reduce pollution and enhance water quality along the Texas Coast as part of the Texas Coastal Resiliency Master Plan. Participants will have the chance to connect with our team, ask questions, and learn about local success stories. The workshop will also provide a sneak peek into the Texas Coastal Collaborative. For more information and to register, visit txstate.zoom.us.
---
Texas Master Naturalist Volunteer Fair
From Feb. 4, 2021, the Texas Master Naturalist Program continues its annual Volunteer Fair virtually. The Volunteer Fair is an opportunity for its partner conservation organizations to present volunteer service projects that need volunteers from a distance or virtually. It features a series of project presentations showcasing opportunities from across the state and across the spectrum of natural resource topics. For more information on how to participate, visit txmn.tamu.edu.
---
The State of Houston's Children
On Feb. 4, 2021, from 10:30-noon, Children at Risk will announce the 2021 release of "Growing Up In Houston: Assessing the Quality of Life of Our Children." This year's report continues Children at Risk's tradition of highlighting the ways in which Houston children are excelling and the challenges that still persist. COVID-19 has brought to the forefront various issues that need to be addressed including the digital divide and persistent racial disparities. For more information and to register, visit childrenatrisk.org.
---
EcoRise: Classroom Grants & Environmental Stewardship: Rural Texas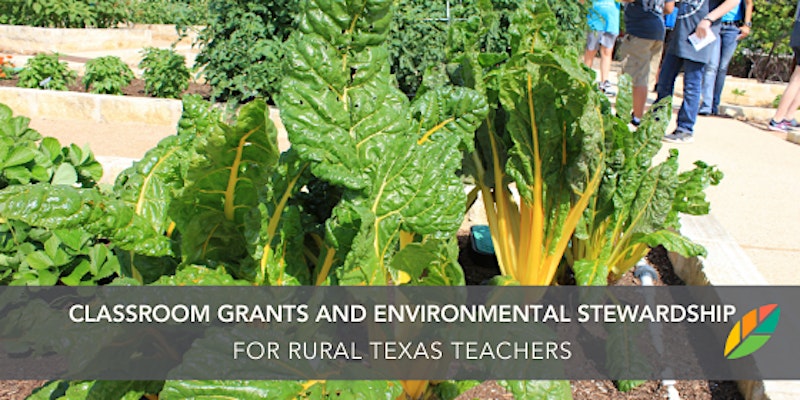 On Feb. 4, 2021, from 6-7:30 p.m., EcoRise will hold a workshop geared for teachers in rural Texas on how to engage students to solve sustainability challenges on their campuses through scientific inquiry, eco-audits, and grant funds for green campus projects. Three hours of CPE credits will be provided for synchronous and asynchronous portions. For more information and to register, visit eventbrite.com.
---
EcoRise: An Introduction to Sustainability & Eco-Audit Q&A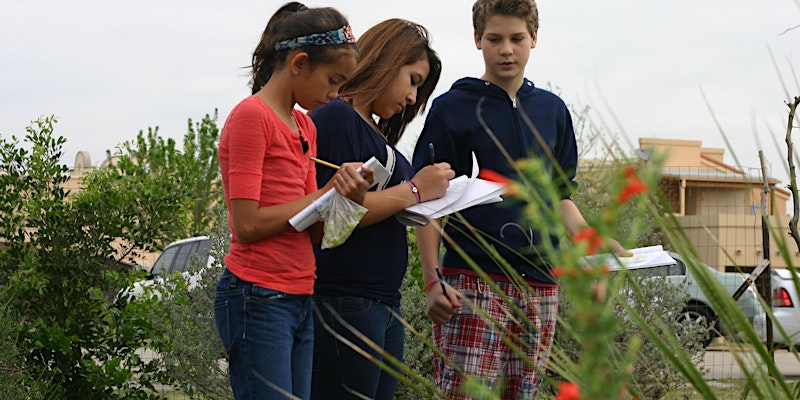 On Feb. 4, 2021, from 4:30-6 p.m., EcoRise will host a virtual training session for K-12 classroom teachers in the Houston area on how to empower students to become "environmental superheroes" within their communities by utilizing the classroom (in-person and virtual) and their school as an active laboratory for sustainability based problem-solving. Three hours of CPE credit will be provided for synchronous and asynchronous portions of this workshop. For more information and to register, visit eventbrite.com.
---
iNaturalist Demonstration and Training
Harris County Precinct 4 is holding a Bird Count from Feb. 12-15 (see details below) and a Virtual BioBlitz at the Kickerillo-Mischer Preserve from March 13-21. On Feb. 4, from 5-6 p.m, hosts from various Precinct 4 parks and Environmental Education Staff will will hold a virtual demonstration and training session for the iNaturalist app and provide tips for using sites and where to conduct surveys. Registration is required at hcp4.net.
---
Texas Children in Nature Virtual Meet-Up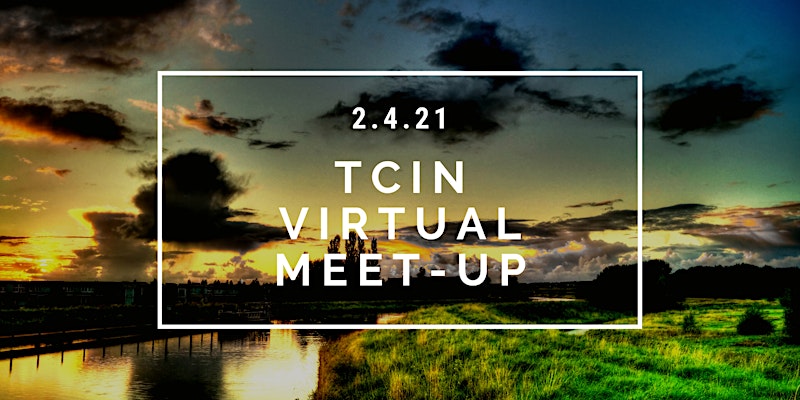 On Feb. 4, 2021, from 5-6 p.m., Texas Children in Nature will hold a Virtual Meet-Up where organizers will about what the next year holds for Texas Children in Nature and what its partners across the state have been up to. This is a great chance for everyone to share and ask questions of the partners. For more information and to register, visit eventbrite.com.
---
Living the Change weekly discussion group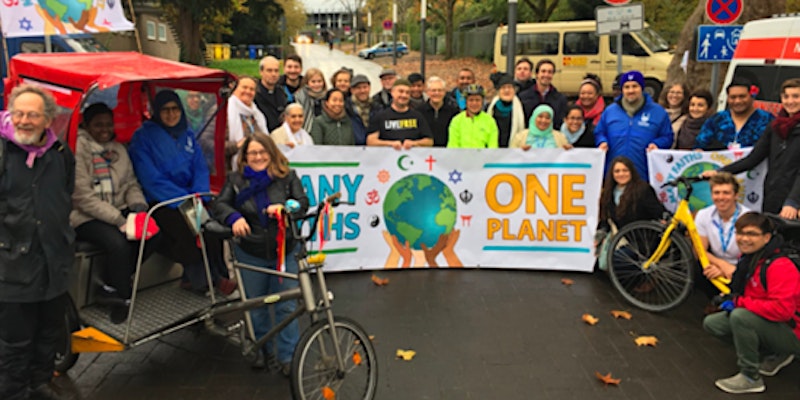 From Feb. 4 through April, 29, 2021, the Interfaith Environmental Network of Houston will host a weekly discussion group about the Walk on Earth Gently multifaith statement presented to world leaders at the COP23 UN Climate Change Conference in 2017. This 12-week program focuses on making personal lifestyle changes in three areas: transportation; energy; and food. All participants will receive a copy of Living the Change materials customized for the Houston area. For more information, including a detailed schedule, visit eventbrite.com.
---
Parks and Natural Areas Summit and Awards and WISE Awards
On Feb. 5, 2021, beginning at 9 a.m., the Houston-Galveston Area Council's Parks and Natural Areas (PNA) Roundtable will celebrate the winners of the 2020 Parks and Natural Areas Awards and Water Innovation Strategies of Excellence (WISE) Awards. For more information and to register, visit h-gac.com.
---
21st Annual Fruit Tree Festival Week
From Feb. 6-14, 2021, Urban Harvest will hold its 21st Annual Fruit Festival Week. The event will feature online training sessions, panel discussions, an orchard volunteer day in the East End, garden tours, and more. For more information and to register, visit urbanharvest.org.
---
Urban Harvest permaculture classes
Urban Harvest offers a series of permaculture classes and hands-on training in the field, totaling approximately 100 hours, based on the curriculum of the International Permaculture Institute. Graduates of the Designers Certificate Course are invited to join the Permaculture Guild of Houston. The classes are grouped under titles, called modules, which are offered each season and do not need to be taken sequentially, except for Module 1. Module one includes two classes that are prerequisites required before going on to take Modules 2 – 5.
---
Virtual Field Trips
Texas Wildlife Association's partner the East Foundation has gone virtual to allow students from across Texas access to the land and the life that depends on it. The Virtual Field Lessons are free and science TEKS-aligned for 5th through 8th grades. Lower and upper grades are also welcomed, teachers are encouraged to scale up or down depending on grade level. New topics will be released each month in the spring so presentation topics will vary. For more information and to register, visit eastfoundation.net.
---
Junior Duck Stamp Conservation and Design Program
The Federal Junior Duck Stamp Conservation and Design Program is an art- and science-based curriculum that teaches wetland and waterfowl conservation to students in kindergarten through high school. The program encourages students to explore their natural world, invites them to investigate biology and wildlife management principles and challenges them to express and share what they have learned with others. The winning artwork from a national art contest serves as the design for the Junior Duck Stamp, which the U.S. Fish and Wildlife Service produces annually. All of the revenue from the sale of Junior Duck stamps goes to support recognition and environmental education activities for students who participate in the program. Find complete information in the the 2021 program brochure. The Texas Contest entry deadline is March 15, 2021. Entries are due to Felice Yarbough (felice_yarbough@fws.gov).
---
Lone Star College offers free Solar Installer training
This spring, LoneStar College and RigUp are offering a free, 4-day Solar Installer Training Course on how to install utility-scale solar racking and modular equipment. Participants can earn Occupational Safety and Health Administration 10 certification. Students will participate in a two-day, hands-on course in the El Campo area where the Aktina Renewable Power Project solar farm is being constructed. For more information, visit lonestar.edu.
---
Region 4 Texas EcosySTEM
Region 4 Texas EcosySTEM is a part of Texas Education Agency's statewide Texas EcosySTEM. This collaborative effort unites various stakeholders to work towards the common goal of increasing access for young people to STEM-rich learning environments so that they are engaged and have mastered the necessary skills for success in STEM careers. Learn more at the new website, and sign up for the newsletter here.
Got H3at? Houston's Heat Mapping Study
On Feb. 9, 2021, beginning at 7 p.m., the Houston Climate Movement will host a meeting featuring a presentation by Meredith Jennings of Houston Advanced Research Center, who will discuss the results of a recent heat mapping study and what it means about which Houston communities are most impacted by heat. For more information and to register, see the Facebook event.
---
Texan by Nature Virtual Series: Developing Future Returns
On Feb. 10, 2021, from noon-1 p.m., Texan by Nature will present a webinar on how Texas develops in an era of mass urbanization, it's critical that conservation and business work together to create innovative spaces, practices, and leaders to care for the state's natural resources, prosperity, and health for generations to come. For more information and to register, visit eventbrite.com.
---
Manta Rays: The Mysterious Giants in Our Backyard
On Feb. 10, 2021, from 6:30-7:30 p.m., the Flower Garden Banks National Marine Sanctuary will host a "Seaside Talk" featuring Joshua Stewart, Ph.D., associate director of The Manta Trust, who will discuss an undescribed species of manta ray has been hiding in plain sight in the Atlantic, including at Flower Garden Banks National Marine Sanctuary. What are these rays doing off the coast of Texas? What are scientists learning about this population, and what remains to be discovered? For more information and to register, visit noaa.gov.
---
Texas Urban Riparian Symposium
From Feb. 10-12, 2021, the Texas Riparian Association will hold its annual Urban Riparian Symposium virtually, with the theme "Down by the Riverside: Creating Connections to a Distanced World." The symposium provides an opportunity for natural resource professionals to share ideas, discuss management and policy issues, lessons learned in urban riparian and stream planning, assessment, design, construction, and evaluation. For more information and to register, visit texasriparian.org.
---
Mercer Botanic Gardens Volunteer Orientation
On Feb. 11, 2021, from 6-7 p.m., Mercer Botanic Gardens will host an orientation for prospective volunteers. Mercer Botanic Gardens offers a variety of volunteer opportunities at three facilities within one mile of the gardens. The orientation will present everything they have to offer, from helping maintain the gardens, to plant propagation and sales, to educational programs and the Mercer Ambassadors. For more information and to register, see the Facebook event.
---
Katy Prairie Conservancy, The Prairie Solution for Reducing Flooding
On Feb. 11, 2021, from 7:30-9 p.m., the Houston group of the Sierra Club will hold its monthly meeting virtually, featuring a presentation by Mary Anne Piacentini, president and chief executive officer of the Katy Prairie Conservancy, as she discusses the threats to coastal prairies and how to reduce regional flooding with multi-pronged, nature-based solutions. Katy Prairie Conservancy now protects over 24,000 acres of coastal prairie in Texas. For detailed information, including how to connect, see the Meetup event.
---
The Great Backyard Bird Count
From Feb. 12-15, 2021, Harris County Precinct 4 invites the public to participate in the Great Backyard Bird Count at Kickerillo-Mischer Preserve, 20215 Chasewood Park Drive, Houston. The Great Backyard Bird Count is a global event in which bird watchers and enthusiasts visit their favorite places to count as many birds as possible, then report them to the Cornell Lab of Ornithology and National Audubon Society. By reporting these observations, birders are doing their part to help scientists study bird populations before one of their annual migrations. Participants should dress for the weather and wear closed-toe shoes. Register at hcp4.net.
---
Virtual Tomato & Fruit Tree Sale
On Feb. 13, 2021, Mercer Botanic Gardens will hold its Virtual Tomato & Fruit Sale, featuring a large variety of fruit trees and heirloom tomato plants that are proven and well-suited for the climate and soils of the greater Houston area. There will be 30 varieties of fruit trees and more than 30 varieties of heirloom tomato plants available for shoppers. Nearly 5,000 tomato plants are organically grown each year at The Mercer Society's Horticultural Propagation Center. Browse the plants online at themercersociety.square.site. Early shopping is available for TMS members from 8 a.m. to 10 a.m. Public shopping is from 10 a.m. to 8 p.m. For more information, visit hcp4.neet.
---
Wetland Walkabout 2021
On Feb. 13, 2021, from 10 a.m.-2 p.m., Exploration Green will and partnering organiztions will hold Wetland Walkabout, free educational event will be held in Phase One of the facility. The event will feature guided tours, presentations by environmental organizations, arts and crafts, a food truck and more. For more information, see the Facebook event.
---
Reminders About Ongoing Opportunities
---
Recurring Events with Changing Content
Virtually WILD! field trips
Virtually WILD! offers the community a chance to interact with conservationists and wildlife live every week. Stay tuned for new programming in January. Corresponding activities and archived videos, as well as registration details, are available at hereinhouston.org.
---
Living Water
In the latest "Nature as Normal" blog from the Armand Bayou Nature Center, Mark Kramer writes about how the "Living Water" of the bayou holds the secret ingredient to aquatic life. Estuaries are defined by the ebb and flow of tidal exchange. Tide water mixes with rainwater from the surrounding watershed. Tidal streams, such as Armand Bayou are in a dynamic hydrological process. Read the full post at abnc.org.
---
TV: Texas Parks & Wildlife
Broadcast on KUHT Channel 8 at 3 p.m. each Saturday and on municipal access cable channels in Baytown, Deer Park, Houston, Texas City, Galveston, Nassau Bay, Pasadena, Seabrook, Sugar Land, and on HCC TV. More info on the TPWD website (* indicates a segment about the Houston area). For a preview, visit TPWD's YouTube Page.
Several species of colonial water birds are on the decline in Texas and now work is underway to help them. In Nueces Bay, biologists are working to save eroding bird nesting islands
Shane Wilson, of South Padre Island, is a retired public educator of 35 years and founder of the non-profit organization Fishing's Future, which is devoted to strengthening family bonds through fishing
Coastal state parks need durable, versatile structures, and design students need projects. See what the Gulf Coast DesignLab at the University of Texas at Austin is building in parks along the coast, including in Galveston*
Balmorhea State Park is an unexpected desert oasis with its relaxing Cienega
Additional Upcoming Events
---
Check out the latest Green Jobs at cechouston.org/green-jobs/.