Wild & Scenic Film Festival, EcoRise, Climate Justice, Bird Survey, Connectivity at Houston Parks, Katherine Hayhoe talk, Who Builds Our City?, From Climate to Weather, Green Jobs, and more
Wild and Scenic Film Festival on Tour
Tickets are on sale now for the Wild and Scenic Film Festival On Tour, hosted by CEC, on Friday, Jan. 29, 2021. Preview the film lineup on our website. The program features local winners from the Wild About Houston Film Festival: City of Pearland, SETSVN, and Native Prairies Association of Texas. Special thanks to our sponsors: McMac CX and Veritex Bank. The Silent Auction is also back by popular demand; bidding is now open on this Google Form. Purchase festival tickets at eventbrite.com.
Please scroll down to read about public engagement opportunities and notes from our member organizations and the community.
---
CEC Welcomes EcoRise as a New Member Organization
CEC is delighted to welcome EcoRise as a new member organization. EcoRise develops curriculum that introduces students to sustainability, environmental literacy, social innovation, and hands-on design skills. They also offer extensive teacher professional development for the EcoRise curriculum and best-practice classroom strategies. For students, EcoRise funds a student grant program to help student innovations come to life.
The organization's mission is to empower youth to become the new generation of leaders that will design a sustainable future for all. EcoRise does this by enhancing STEM education; promoting sustainability; exposing students to green careers, green professionals, and green technology; and helping students develop 21st century skills including creativity and innovation in schools and virtual classrooms across the world.
---
CEC NOTES
Virtually Wild! Field Trips
Need a virtual lesson, activity or field trip about Houston's environment for your students? Send an email to SCA Americorps Intern Emma Wilson (emma.wilson@cechouston.org) to book and create a free, custom program that aligns to any of the TEKS. She is available any date and time from now until March. Or participate in a scheduled program with the USFWS on Wednesdays. Details at hereinhouston.org/virtual-field-trips.
---
Environmental Educators Exchange
Join CEC for the Environmental Educators Exchange on Jan. 29, 2021 from 9:30 – 10 a.m. January's meetings feature tips on collaborative social media practices from Children's Environmental Literacy Foundation, and updates from TAEE and TCIN. Email alicia@cechouston.org for the meeting link.
---
CEC Educators Survey
CEC wants to hear from our formal and informal educators. What are your professional development needs in 2021? Please take this brief survey to help us help you in the new year. Google Form: https://forms.gle/iJLBtxGNj5GzTQsr7.
---
COALITION & COMMUNITY NOTES
We have endeavored to confirm the opportunities listed below. Please consider confirming directly with the hosts, particularly in light of concerns about the novel coronavirus (COVID-19).
---
CEER Climate Justice Trainings Series
CEER is excited to offer a training series focused on climate justice. The series will be offered as three workshops focused on Past, Present and Future. The curriculum features environmental experts, the lived experiences of residents and core elements of an interrupting racism training. It will be a dynamic training space full of storytelling, music, power building and piquing curiosity. These trainings merge an interrupting racism curriculum with a climate justice curriculum. Learn how to help shape the narrative about what climate justice is, what it means for Houston and how we achieve it. The audience will be a mix of impacted community members, the general public, advocates, health equity experts and city and county folks implementing solutions around the climate crisis in Houston. Each workshop is offered twice, virtually, and will be held on Saturdays from 10am-2pm. starting on Saturday, January 23 or 30, 2021.
1/30/21:Workshop #1: Examining the Past
2/13/21 OR 2/27/21: Workshop #2: Understanding Our Present
3/13/21 OR 3/27/21: Workshop #3: Envisioning Our Future
The workshops will be bilingual (English and Spanish). Learn more and register at the Facebook event, or register for the full series at ceerhouston.org.
Young Texan Ambassador Program applications being accepted
The Young Texan Ambassador Program is a brand new program offered by Keep Texas Beautiful and invites students ages 15-25 to get involved in keeping communities clean and beautiful. Ambassadors are passionate about the environment and are committed to making Texas the best place to live, work and play through volunteerism and leadership. The program aims to inspire and empower youth to take action and provide valuable resources to: educate on the importance of litter prevention and other environmental efforts; spread awareness and organize efforts in their local communities; become leaders and capacity builders in their communities. Applications are being accepted through March 5, 2021. For more information and to apply, visit ktb.org.
---
SPLASh program aims to reduce trash on coasts, waterways
American Bird Conservancy and Gulf Coast Bird Observatory have launched a new program called SPLASh, or, Stopping Plastic and Litter Along Shorelines. The program aims to reduce the amount of trash on the coasts and waterways of the greater Houston-Galveston region through coastal cleanups, data collection, and educational programming for local schools. If your school or classroom would be interested in participating, please contact Kelly Martin at kmartin@abcbirds.org and Celeste Silling at csilling@gcbo.org.
---
Region 4 Texas EcosySTEM
Region 4 Texas EcosySTEM is a part of Texas Education Agency's statewide Texas EcosySTEM. This collaborative effort unites various stakeholders to work towards the common goal of increasing access for young people to STEM-rich learning environments so that they are engaged and have mastered the necessary skills for success in STEM careers. Learn more at the new website, and sign up for the newsletter here.
---
Horticulture Science Day Zoominar
On Jan. 28, 2020, from 8 a.m-2:50 p.m., OHBA–the Organic Horticulture Benefits Alliance–a day-long Zoominar to share the latest in Horticultural Science. If you can't tune in on the 28th, private recordings will be available for members only at a later date to members. Read more and register at OHBAonline.org.
---
Bird Survey
On Jan. 28, 2020, from 8-10 a.m., Mercer Botanic Gardens will host a Bird Survey along the Cypress Creek flyway. Led by longtime birder Paul Gregg and Mercer staff member Christy Jones, this monthly bird survey is suited for birders of all levels and experience. Wear comfortable walking shoes and weather-appropriate clothing, as Mercer's 1.7-mile survey loop is primarily crushed asphalt trails. Participants must be 12 or older. Children must be accompanied by a parent or guardian. For more information and to register, see the Facebook event.
---
Introduction to Clean Coast Texas: Improving Coastal Waters from Gutter to Gulf
On Jan. 28, 2021, beginning at 10 a.m. the Texas Coastal Nonpoint Source Pollution Program will present an interactive workshop on Clean Coast Texas, an initiative that helps communities reduce pollution and enhance water quality along the Texas Coast as part of the Texas Coastal Resiliency Master Plan. Participants will have the chance to connect with our team, ask questions, and learn about local success stories. The workshop will also provide a sneak peek into the Texas Coastal Collaborative. For more information and to register, visit txstate.zoom.us. A second workshop will be presented on Feb. 4 at 10 a.m.
---
Virtual Lunch and Learn: Connectivity
On Jan. 28, 2021, from noon-1 p.m., the Houston Parks Board's Rising Leaders program will host a virtual lunch and learn program featuring Beyond the Bayous Program Manager,Lisa Graiff, who will discuss planning for trails and connectivity that improve and build on active transportation options for Houstonians. For more information and to register, visit houstonparksboard.org.
---
Tools in the Resilience Toolbox for the 8-county Gulf-Houston Region
On Jan. 28, 2021, from noon-1 p.m., the Texas Association of Environmental Professionals will host a virtual luncheon featuring a presentation by Deborah Bevers, president and CEO Houston Wilderness. For more information and to register, visit taep.memberclicks.net.
---
COVID-19, Climate Change, and Reaching Across the Aisle
On Jan. 28, 2021, from 1-2 p.m., the Baker Institute for Public Policy will present a virtual Civic Scientist Lecture with climate Katharine Hayhoe, Ph.D., co-director of the Climate Center at Texas Tech University, who will discuss her work as an atmospheric scientist and a renowned science communicator who works to bridge cultural and political divides with regard to climate science. For more information and to register, visit bakerinstitute.org.
---
Basin Steering Committee Annual Meeting
On Jan. 28, 2019, from 1:30-2:30 p.m., the Houston-Area Council's Clean River Program Basin Steering Committee will hold its Annual Meeting. The committee serves as the primary forum for discussion of various water quality issues raised through the assessment process, and advises staff on all administrative matters related to the Clean Rivers Program. The meeting will focus on the draft 2021 Basin Summary Report and the draft FY2022-2023 Workplan and Budget. For more information and to register, visit h-gac.com.
---
Rice Design Alliance Virtual Gala: Who Builds Our City?
On Jan. 28, 2021, beginning at 6 p.m., the Rice Design Alliance will hold its annual gala virtually, themed "Who Builds Our City? An online celebration of Houston's built environment." With host Lisa Gray of the Houston Chronicle, the program will examine the history of construction culture, challenges facing the building industry, and the future of Houston's workforce. The event is open to all completely free of charge, but RDA will seek gifts of any size to support its programs. For more information and to register, visit ricedesignalliance.org.
---
Take Care of Texas Student Video Contest judging
Through Jan. 29, 2020, members of the public can pick their favorite submission in the The Texas Commission on Environmental Quality's annual Take Care of Texas Video Contest for students in 6th through 12th grades. The videos portray positive ways Texans can help keep air and water clean, conserve water and energy, or reduce waste.There will be six winners. Waste Management of Texas, Inc. will provide prizes–GoPro cameras and scholarships. The middle and high school students who win first place will be recognized by the TCEQ Commissioners and representatives from Waste Management of Texas, Inc. For information on how to watch the videos and pick your favorites, visit takecareoftexas.org.
---
Preview of the 87th Texas Legislative Session
On Jan. 29, 2021, from noon-12:45 p.m., the Healthy Port Communities Coalition, including Air Alliance Houston and Public Citizen, will hold a meeting on Facebook Live to share details on the Texas Legislature and their legislative priorities for the 87th Session.This will be the HPCC's first Final Friday Facebook Live event, which will discuss important issues impacting communities along the Houston Ship Channel. For more information, see the Facebook event.
---
Birding 101
On Jan. 30, 2021, from 9 a.m.-noon, Mercer Botanic Gardens will present a "Birding 101" class with longtime birder and photographer Paul Gregg discusses four key tips to quickly identify common and migratory birds seen in the Houston area. This informative and family-friendly class is for beginner to intermediate birder. This program will be off-site at the Timber Lane Community Center, 1904 Naplechase Crest Drive in Spring. For more information and to register, see the Facebook event.
---
From Climate to Weather: The Mechanisms of Global Warming
On Jan. 30, 2021, beginning at 3 p.m. Taste of Science Houston will hold an online discussion in which experts will discuss the connections between climate change and extreme weather events such as drought, wildfires and hurricanes. For more information, see the Facebook event.
---
Baytown Nature Center Full Moon Hike
On Jan. 30, 2021, the Baytown Nature Center will host a Full Moon Hike, an opportunity to visit the nocturnal habitats that are home to owls, raccoons, opossums, and other wildlife that emerge after dark. Full Moon Hike is free with paid admission to the park. For more information, visit baytownlibrary.org.
---
Urban Harvest permaculture classes
Urban Harvest offers a series of permaculture classes and hands-on training in the field, totaling approximately 100 hours, based on the curriculum of the International Permaculture Institute. Graduates of the Designers Certificate Course are invited to join the Permaculture Guild of Houston. The classes are grouped under titles, called modules, which are offered each season and do not need to be taken sequentially, except for Module 1. Module one includes two classes that are prerequisites required before going on to take Modules 2 – 5.
---
Being Healthy in a Toxifying World
On Jan. 31, 2021, from 6-7:30 p.m., Christ the King Lutheran Church will present a webinar with Steve Stelzer, program director at the Houston Green Building Resource Center, who will discuss the many paradoxes we face as global citizens regarding staying healthy in a world where business insists on dumping toxic wastes into our air and water supply. He will also discuss options for actually doing something about the problem. Fore more information and to register, visit eventbrite.com.
---
Houston Public Works launches Smart Utility Check-Up Program
Houston Public Works is inviting commercial buildings to join its inaugural Smart Utility Check-Up Program. The free program is designed to improve water and utility efficiency within the commercial sector. Businesses who participate will receive monthly water, electricity and gas utility assessments. Imperial Utilities & Sustainability, Inc. will provide data analysis on utility use with a breakdown of cost and consumption patterns. Participating businesses will also receive recommendations on how to save money on their utilities and rebate assistance. Availability is limited, and registration closes Jan. 31, 2021. Participants must be a Houston Water Customer, fully operational for 2 years, and maintain a 75% building occupancy. Applicants with a central plant that services multiple buildings & customers are not permitted. Businesses interested can apply here.
---
CELF Civic Science Scholarship applications open through Jan. 31
The Children's Environmental Literacy Foundation is leading a multi-state cohort of middle and high school teachers through student projects focusing on air quality. Teachers will receive an air quality monitor, a chance to connect with other teachers from other states through a virtual professional learning community, and the opportunity to have students present their air data findings – along with student-driven solutions – at the virtual CELF Student Symposium in Spring 2021. The deadline for applications has been extended to are being accepted through Jan. 31, 2021. For more information and to apply, visit celfeducation.org.
---
Bayou Preservation Association seeks board members
Bayou Preservation Association is seeking qualified applications and nominations for volunteer service to the organization's 2021 Board of Directors. Board members will support the work of Bayou Preservation Association and provide mission-based leadership and strategic governance. The application outlines requirements, board member responsibilities, and qualifications. Applications are due on Jan. 31, 2021 in order to be considered for board services starting in 2021. For full information on how to apply, visit bayoupreservation.org.
---
HREG Officer and Board member applications due Jan. 31
The Houston Renewable Energy Group (HRG), whose mission is empowering all people to adopt renewable energy through monthly public meetings, quarterly panels, workshops, and career-based events, is seeking applications for new Officers and Board members. Each Officer and Board member must pay fees of $250 annually to serve in the role, which will be within 30 days of being voted in, or as two installments of $125 completely paid within 60 days of being voted in. Applications are due Jan. 31, 2021 by going here.
---
A Conversation with Director Davis
On Feb. 1, 2021, from noon-1 p.m., Bayou City Initiative will host an online discussion with Veronica Davis, PE, recently named Houston's Director of Transportation & Drainage Operations under Houston Public Works. Davis will be responsible for Houston's maintenance and charged with improving the overall infrastructure of the city. Moderator Mustafa Tameez will interview Davis about her new role and her team's plan to improve the City of Houston. For more information and to register, visit eventbrite.com.
---
"Planet Now!" Conversation in Environmental Studies – Katrina: A History, 1915-2015
On Feb. 1, 2021, beginning at 6 p.m., Rice University's Center for Environmental Studies will present a discussion with Andy Horowitz, assistant professor of history and the Paul and Debra Gibbons Professor at Tulane University, on Hurricane Katrina and the broader questions of flood vulnerability, disaster, the climate crisis and environmental justice. Randal L. Hall, the William P. Hobby Professor of American History at Rice University, and Urmi Engineer Willoughby, assistant professor of history at Pitzer College, will also participate. For more information and to register, visit zoom.us.
---
TCiN 2020 Summit Session: Connecting to Nature through Art & Writing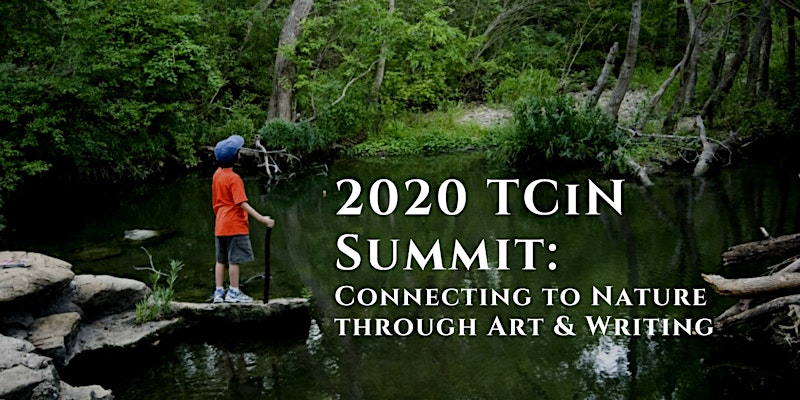 On Feb. 3, 2020, beginning at 2 p.m. and 7 p.m., Texas Children in Nature will hold a summit that will explore sketching and writing as a powerful observation tool that gives everyone the means to better connect with the flora and fauna. Coastal Bend Bays and Estuaries Program will provide writing, sketching, mapping and mindfulness curriculum ideas that help to engage visitors in the natural and cultural history of their own communities. There will be two sessions, from 2-3 p.m. and 7-8 p.m. For more information and to register, visit eventbrite.com.
---
Mission: Iconic Reefs – An Ambitious Plan to Restore 7 Sites in the Florida Keys
On Feb. 3, 2021, from 6:30-7:30 p.m., the Flower Garden Banks National Marine Sanctuary will host the first of its 2021 "Seaside Talks," featuring Sarah Fangman, Sanctuary Superintendent, Florida Keys National Marine Sanctuary, who will discuss restoration efforts to change trajectory of the health of coral reefs in the Keys. For more information and to register, visit noaa.gov.
---
Intro to CoHousing Houston
Join CoHousing Houston, on Feb. 3, 2021, at 7 p.m., for an introduction to cohousing and the Houston project, and an opportunity to meet members and ask questions.
Texas Master Naturalist Volunteer Fair
From Feb. 3-4, 2021, the Texas Master Naturalist Program will hold their annual Volunteer Fair virtually. The Volunteer Fair will be an opportunity for its partner conservation organizations to present volunteer service projects that need volunteers from a distance or virtually. It will feature a series of project presentations showcasing opportunities from across the state and across the spectrum of natural resource topics. For more information on how to participate, visit txmn.tamu.edu.
---
The State of Houston's Children
On Feb. 4, 2021, from 10:30-noon, Children at Risk will announce the 2021 release of "Growing Up In Houston: Assessing the Quality of Life of Our Children." This year's report continues Children at Risk''s tradition of highlighting the ways in which Houston children are excelling and the challenges that still persist. COVID-19 has brought to the forefront various issues that need to be addressed including the digital divide and persistent racial disparities. For more information and to register, visit childrenatrisk.org.
---
EcoRise: Classroom Grants & Environmental Stewardship: Rural Texas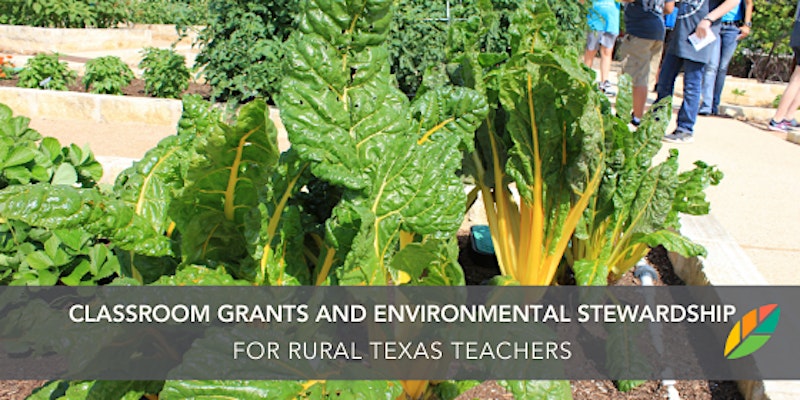 On Feb. 4, 2021, from 6-7:30 p.m., EcoRise will hold a workshop geared for teachers in rural Texas on how to engage students to solve sustainability challenges on their campuses through scientific inquiry, eco-audits, and grant funds for green campus projects. Three hours of CPE credits will be provided for synchronous and asynchronous portions. For more information and to register, visit eventbrite.com.
---
EcoRise: An Introduction to Sustainability & Eco-Audit Q&A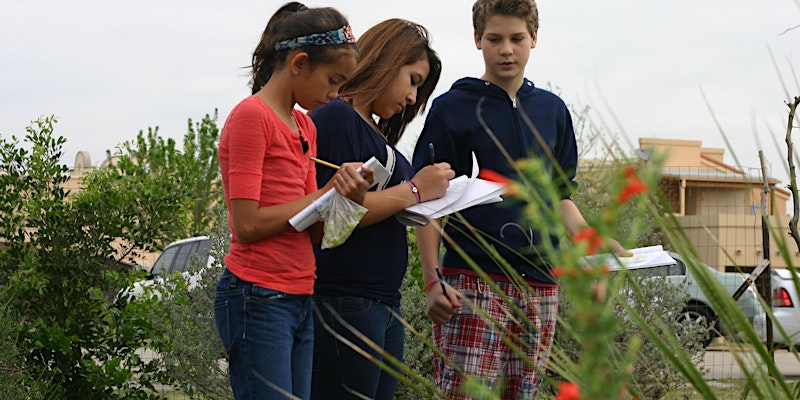 On Feb. 4, 2021, from 4:30-6 p.m., EcoRise will host a virtual training session for K-12 classroom teachers in the Houston area on how to empower students to become "environmental superheroes" within their communities by utilizing the classroom (in-person and virtual) and their school as an active laboratory for sustainability based problem-solving. Three hours of CPE credit will be provided for synchronous and asynchronous portions of this workshop. For more information and to register, visit eventbrite.com.
---
iNaturalist Demonstration and Training
Harris County Precinct 4 is holding a Bird Count from Feb. 12-15 and a Virtual BioBlitz at the Kickerillo-Mischer Preserve from March 13-21. On Feb. 4, from 5-6 p.m, hosts from various Precinct 4 parks and Environmental Education Staff will will hold a virtual demonstration and training session for the iNaturalist app and provide tips for using sites and where to conduct surveys. Registration is required at hcp4.net.
---
Texas Children in Nature Virtual Meet-Up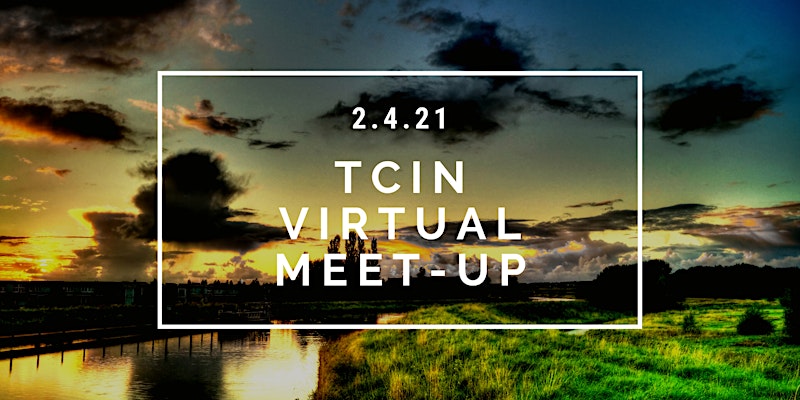 On Feb. 4, 2021, from 5-6 p.m., Texas Children in Nature will hold a Virtual Meet-Up where organizers will about what the next year holds for Texas Children in Nature and what its partners across the state have been up to. This is a great chance for everyone to share and ask questions of the partners. For more information and to register, visit eventbrite.com.
---
Living the Change weekly discussion group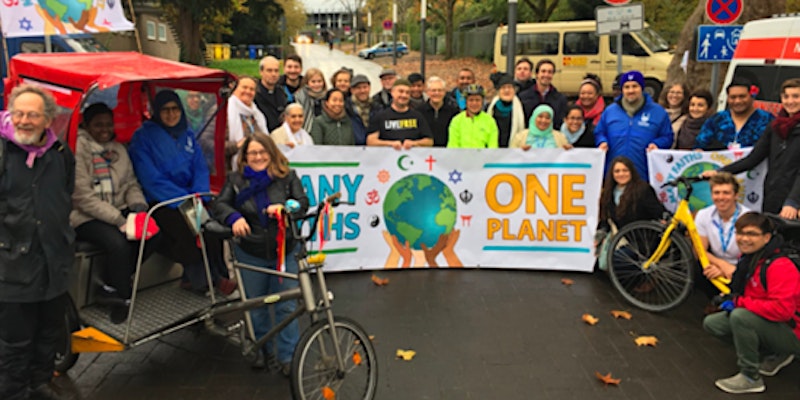 From Feb. 4 through April, 29, 2021, the Interfaith Environmental Network of Houston will host a weekly discussion group about the Walk on Earth Gently multifaith statement presented to world leaders at the COP23 UN Climate Change Conference in 2017. This 12-week program focuses on making personal lifestyle changes in three areas: transportation; energy; and food. All participants will receive a copy of Living the Change materials customized for the Houston area. For more information, including a detailed schedule, visit eventbrite.com.
---
Parks and Natural Areas Summit and Awards and WISE Awards
On Feb. 5, 2021, beginning at 9 a.m., the Houston-Galveston Area Council's Parks and Natural Areas (PNA) Roundtable will celebrate the winners of the 2020 Parks and Natural Areas Awards and Water Innovation Strategies of Excellence (WISE) Awards. For more information and to register, visit h-gac.com.
---
21st Annual Fruit Tree Festival Week
From Feb. 6-14, 2021, Urban Harvest will hold its 21st Annual Fruit Festival Week. The event will feature online training sessions, panel discussions, an orchard volunteer day in the East End, garden tours, and more. For more information and to register, visit urbanharvest.org.
---
Reminders About Ongoing Opportunities
---
Recurring Events with Changing Content
Virtually WILD! field trips
Virtually WILD! offers the community a chance to interact with conservationists and wildlife live every week. Stay tuned for new programming in January. Corresponding activities and archived videos, as well as registration details, are available at hereinhouston.org.
---
Living Water
In the latest "Nature as Normal" blog from the Armand Bayou Nature Center, Mark Kramer writes about how the "Living Water" of the bayou holds the secret ingredient to aquatic life. Estuaries are defined by the ebb and flow of tidal exchange. Tide water mixes with rainwater from the surrounding watershed. Tidal streams, such as Armand Bayou are in a dynamic hydrological process. Read the full post at abnc.org.
---
Enchanting Children With Nature: A Teacher's Tale
In the latest "Houston and Nature," podcast, Nivien Saleh talks with Mary Ann Beauchemin of Russ Pitman Park, who explains why it is so important to introduce children to the outdoors at an early age and shares her best strategies for doing so. To hear the podcast, visit houstonnature.com.
---
TV: Texas Parks & Wildlife
Broadcast on KUHT Channel 8 at 3 p.m. each Saturday and on municipal access cable channels in Baytown, Deer Park, Houston, Texas City, Galveston, Nassau Bay, Pasadena, Seabrook, Sugar Land, and on HCC TV. More info on the TPWD website (* indicates a segment about the Houston area). For a preview, visit TPWD's YouTube Page.
Some fish biologists are tracking largemouth bass on Toledo Bend Reservoir and Lake Fork to determine if increased fishing pressure at these legendary lakes is changing fish behavior in ways that could make them more difficult for anglers to catch
Human activity has taken the Kemp's Ridley sea turtle to the brink of extinction. For the past 40 years, biologists from state and federal agencies have worked together with an army of volunteers to help preserve this rarest species of sea turtle
Coronavirus dangers kept many families trapped at home for work and school throughout 2020. See how one family coped with the confinement by exploring the natural world right outside their door
Additional Upcoming Events
---
Check out the latest Green Jobs at cechouston.org/green-jobs/.