The Story of Plastic Film Screening, Plastic Free Trivia, Celebrate Architecture Gala, Spring Creek Partnership meeting, Houston Animal Encounter, and more
As we do most years, at the beginning of the year, we asked you to predict what might happen in the Houston environmental community in 2020. I don't think any of us would have predicted COVID-19, but some of your predictions weren't far off.
Flooding and flood mitigation
The impact of disasters (natural and manmade) on air and water quality in the area. (Does a pandemic count as a disaster?)
Recognition by all of the citizens of the importance of Galveston Bay, the impact on the Bay's environmental health, and what they each need to do to protect the health of the Bay.
The greatest need is to come together around the climate crisis by embracing the broad goals of ecological restoration, in order to pull carbon from the atmosphere and bury it in the soil, while improving the prospects for all life.
Houston pursues holistic climate action plan.
Houston: The Most Biodiverse City in the US (This year, we weren't actually competing during the Houston City Nature Challenge using iNaturalist, but if we were…. Just sayin')
Now, we'd like you to tell us what you think have been the most significant environmental accomplishments, controversies, issues, news, and events in the greater Houston region so far this year. We'll check back in at the end of the year.
We picked the banner photo above, from local environmental champion Gene Fissler, to highlight the recent sea turtle nesting season that just wrapped up with over 260 Kemp's ridley sea turtle nests found on the Texas Coast. And because the little baby turtle is just so darn cute. Turtle Island Restoration Network, which manages the turtle patrol, also has a great #plasticfreejuly campaign, will be among the panelists for our Story of Plastic Event, and their facebook page might have some good info if you are planning to participate in our plastic free trivia contest.
Please scroll down to read notes from our member organizations and the community.
---
CEC NOTES
Workshops: Tech Tools for Virtual Environmental Engagement
Want to make virtual meetings more fun and interactive? Learn how to use Kahoot, Doodle Poll, Nearpad, Padlet, Animaker, Zoom, and Microsoft Teams to have more engaging. Sign up for a free class and learn general features of the applications, see a demonstration of how to use it, and have the opportunity to practice. Meant to be interactive, and open to anyone. Sign up on this Google Form (https://forms.gle/DUjQsgbKRP2rUHU27). Different classes on various platforms are scheduled from July 13 – July 24. Led by employees of HP as part of HP's 40 Days of Doing Good program, in partnership with Citizens' Environmental Coalition.
The Story of Plastic Film Screenings & Panels
The documentary The Story of Plastic takes a sweeping look at the man-made crisis of plastic pollution and the worldwide effect it has on the health of our planet and its people (see the trailer). Watch the film at home, and then participate in one of two online Q&A sessions on July 23:
12-12:30 p.m. with Amy Reed, Keep Houston Beautiful; Theresa Morris, Turtle Island Restoration Network; Steve Stelzer, Houston Green Building Resource Center
6-6:30 p.m. with Sahar Hamzah, UH Valenti School of Communication; Charlotte Cisneros, Galveston Bay Foundation; Siri Kore, BASF Corporation
Learn more and sign up on the Houston Green Films & Festivals website.
---
Trivia Night: Plastic Free July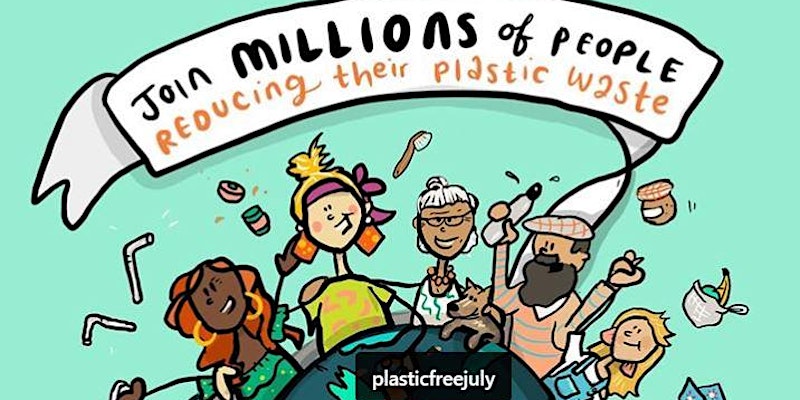 Would you like to test your knowledge of plastics during Plastic Free July? Join us for our trivia night on Wednesday, July 29, 2020, from 6:30-7:30 p.m. on Google Meet. It will be a fun night to learn and socialize using Kahoot Trivia as we encourage you to reduce your use of plastic. Register on our Houston Green Films & Festivals website. We hope to see you there, and visit us on Twitter (@CEChouston) for question teasers that will potentially be asked during our trivia night!
---
Call for submissions: Wild About Houston Green Film Festival
The CEC is proud to host the third annual Wild About Houston Green Film Festival on Wednesday, October 21, 2020. CEC hopes to use this festival to tell local environmental stories, highlight the work of CEC's member organizations, and to inspire our residents and visitors to make a difference in the environment and our quality of life. The festival will be held virtually to protect the health and safety of our community in these times. We invite you to submit a film for consideration. Films should be specific to the environment in the Houston/Gulf Coast Region, should be no more than seven minutes long, and must be of suitable quality to be shown publicly. Find the Submission Guidelines here, and make submissions here.
Environmental Issues Virtual Forum with Candidates for Harris County Commissioner, Precinct 3
On August 20, 2020, the Houston environmental community will host a virtual candidate forum with Tom Ramsey and Michael Moore, the two candidates for Harris County Commissioner, Precinct 3. We invite you to join as Houston environmental leaders ask questions. This informational forum is not affiliated with any party or candidate. Advance registration is required. After registering, you'll receive a confirmation email with information on joining the ZOOM meeting. Tendremos un intérprete disponible para cualquier persona que desea escuchar en Español. Se proveera instrucciones cuando comience la reunión de Zoom. Advance registration is required at https://tinyurl.com/environmentalforum2020. After registering, you'll receive a confirmation email with information on joining the meeting. Event co-hosts include:
Air Alliance Houston * Bayou City Waterkeeper * Bayou Land Conservancy *
Bayou Preservation Association * CEER  (Coalition for Environment, Equity and Resilience) * Citizens Climate Lobby * Citizens' Environmental Coalition * Galveston Bay Foundation *
Houston Audubon Society * Houston Sierra Club * Houston Tomorrow * Katy Prairie Conservancy * National Wildlife Federation * Save Buffalo Bayou * THEA (Texas Health and Environment Alliance)
---
COALITION & COMMUNITY NOTES
We have endeavored to confirm the opportunities listed below. Please consider confirming directly with the hosts, particularly in light of concerns about the novel coronavirus (COVID-19).
Virtual 2020 Bays and Bayous Symposium registration open
The Bays and Bayous Symposium steering committee has decided to make the 2020 virtual, to be held December 1-3. The theme for the virtual event is "Sound Science, Sound Policy: A 2020 Vision for the Future". The symposium focuses on (but is not limited to) coastal science research, education and outreach in the northern Gulf of Mexico. Scientists from universities, NGOs and government agencies share their research findings at the event, and leaders from coastal municipalities showcase their resilience and conservation efforts. Educators and extension professionals also present their research and successful outreach efforts. The call for abstracts and registration are now open, with abstracts due no later than Monday, September 7. For more information, visit bbs20.baysandbayous.org.
---
Deeper Dive with Buffalo Bayou Partnership: Buffalo Bayou East Master Plan
On July 23, 2020, beginning at 1:30 p.m., the Buffalo Bayou Partnership will present the final edition of its series of online talks highlighting upcoming plans and programs along Buffalo Bayou. The presentation will focus on the public art installed along the Bayou. For more information and to register, visit buffalobayou.org.
---
Ask an Ecologist
On July 16, 2020 (and every Thursday through September 24), beginning at 3 p.m., Bayou Land Conservancy will present a Facebook Live event called "Ask an Ecologist." Attendees can submit nature-related questions or topics and receive answers live. For more information, visit the Facebook event.
---
Plastic Free Ecochallenge in July
The Interfaith Environmental Network of Houston invites Houstonians of all faiths to join their team for the Plastic Free EcoChallenge and make an impact on plastic pollution with personal lifestyle changes. The challenge engages participants in committing to reduce consumption of single-use plastics during July. Choose from challenges in food, personal care, community, lifestyle, pets, or family. Join the Interfaith Environmental Network of Houston team at plasticfree.ecochallenge.org. You can also join the Plastic Free Houston group on Facebook, spearheaded by Houston Audubon.
---
The Wonders of Harvester Ants
On July 26, from 6-7 p.m., Christ the King Lutheran Church will present an online presentation with Professor Diane Weirnasz of the University of Houston, who will how the harvester ant life cycle is an adaptation to the harsh conditions of the desert, how these ants affect the abundance and distribution of plant communities, and the sometimes surprising consequences of colony genetic variation. For more information and to register, visit eventbrite.com.
---
Environmental Justice webinar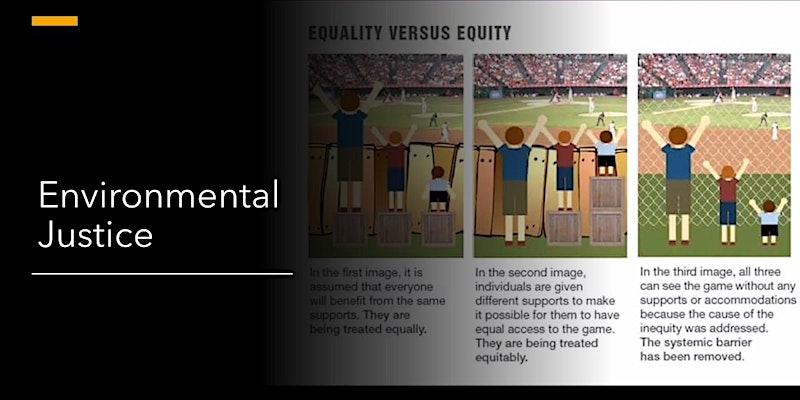 On June 28, 2020, from 1-2 p.m., the Gulf of Mexico Climate & Resilience Community of Practice will present the first in its "Fast and Easy CEU's: Coastal Resilience Webinar Series." In this presentation, attendees will hear from three leaders in environmental justice issues who will discuss environmental litigation outcomes, build and policy policy solutions, and how to advance social and relational skills to promote climate resilience. For more information and to register, visit eventbrite.com.
---
Celebrate Architecture 2020 Virtual Gala
On July 28, beginning at 6 p.m. AIA Houston will hold its 2020 Virtual Gala. At this event AIAH President Chris Royster, AIA will announce the 2020 Design Awards, present the AIAH Firm of the Year and Ben Brewer Young Architect Awards and recognize the 2020 graduates of the Christopher Kelly Leadership Development Program. For more information and to purchase tickets, visit aiahouston.org.
---
Virtual Open Space Conference: Informal/Formal Partnerships toSurvive the Impacts of COVID-19, Promote Equity, and Keep Science & Environmental Literacy Alive
From June 28-29, 2020, the BEETLES and BaySci projects will host a virtual "open space" conference on the impact of COVID-19 on both formal and informal science and environmental education. In the spirit of open space, the content of the conference is determined by attendees. All attendees are invited to hold discussions on the topics of their choosing. The conference is free to attend. For more information and to register, visit berkeley.edu/openspace.
---
Spring Creek Watershed Partnership Stakeholder Meeting
On July 29, from 2-4 p.m., the Houston-Galveston Area Council and the Texas Commission on Environmental Quality will hold a public meeting for the Spring Creek Watershed Partnership as a webinar. The purpose of the meeting is to discuss water quality issues impacting the Spring Creek watershed in Grimes, Harris, Montgomery, and Waller counties. Local stakeholders are invited to participate in the Spring Creek Watershed Partnership, which will develop a watershed protection plan to address these challenges. To register, visit gotowebinar.com.
---
Houston Animal Encounter with Wildlife Center of Texas
On July 30, 2020, from 10:30-11:30 a.m., Discovery Green and the Wildlife Center of Texas will host a presentation on Facebook Live to give an up-close encounter with animals like the Barn owl, the red-tailed hawk and others we share this city with. Attendees will learn tips about co-existing peacefully with these magnificent creatures. For more information, see the Facebook event.
---
Houston Parks Board 101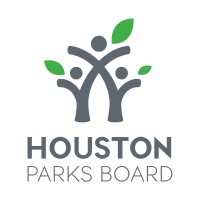 On July 30, 2020, from noon-1 p.m., the Houston Parks Board will host the first of its virtual "Lunch and Learn" programs, featuring a presentation on the history of our organization and partnership with the City of Houston, how it funds the city's green spaces and works with community organizations. For more information and to register, visit houstonparksboard.org.
---
RAQPAC meeting: PM 2.5 in West Houston
On July 30, 2020, from 2-4 p.m., the Houston-Galveston Area Council's Regional Air Quality Planning Advisory Committee will host a virtual meeting. The meeting will include a presentation by Dr. Grace Lewis of the Environmental Defense Fund on PM 2.5 in West Houston. The meeting will be held via Microsoft Teams or by calling +1 346-262-0196  (Conference ID: 174 335 958#). For the full agenda and information on connecting, visit h-gac.com.
---
Houston Furniture Bank recycles 100,000 Mattresses!
This month, Houston Furniture Bank celebrates 100,000 mattresses recycled! This number represents the contributions of countless individuals, as well as mattress companies and the City of Houston Solid Waste Management. Laid end to end, 100,000 mattresses would reach beyond from Houston to Port Arthur and beyond. Houston Furniture Bank invites you to help celebrate on July 31, 2020, from 11:00 am to noon on Facebook Live. Hear from Houston's Mayor Sylvester Turner and from Terry McDonald, who opened the first mattress-recycling facility in the nation, which today remains the largest mattress recycler in the United States.
Lionfish: From Reef Raiders to Tasty Treats
On July 31, 2020, beginning at 3 p.m., Flower Garden Banks National Marine Sanctuary and The Kitchen Chick in Galveston will partner on a "Get Into Your Sanctuary" event on the sanctuary Facebook page for a live event discuss to the invasive lionfish and why they are removing them from the sanctuary's coral reefs. Then, discover what a tasty treat they can become. For more information, visit flowergarden.noaa.gov.
---
Beautify the Bucket Competition registration open through July 31
With approximately 150 beautified trash barrels already on Galveston beaches, the latest competition adds to Artist Boat's public art to encourage people to throw their trash "in the can, not the sand". The Beautify the Bucket Competition is designed to allow citizens to take an active role in beautifying Galveston's beaches in a way that also encourages better stewardship behaviors in others. Anyone can participate: individuals or groups, children and adults alike. All barrels in the Fall 2020 competition will be displayed and judged on Saturday, September 12, 2020 from 8 a.m.-noon at Menard Park in Galveston. Registration is now open through July 31. Learn more and register at artistboat.org.
---
"Bright Spots" map for houses of worship
The Interfaith Environmental Network of Houston, with the assistance of Texas Impact, is creating a "Bright Spots" map for the greater Houston-Galveston region listing earth-care activities by houses of worship. To populate this map, all houses of worship in the Houston-Galveston area are asked to complete a short 5-minute online survey of their earth-care activities. If you are affiliated with a house of worship in this area, please complete the survey located here by July 31, 2020. The online "Bright Spots" map will be accessible to all, and will serve as a reference, a support, and an inspiration for current and emerging Earth-care efforts in local houses of worship.
---
EPA's Clean Air Excellence Awards applications due July 31
The U.S. Environmental Protection Agency is accepting applications for the 2020 Clean Air Excellence Awards Program. Through this program, EPA recognizes and honors individuals and organizations whose efforts have helped to make progress in achieving cleaner air. The award recipients are selected for developing innovative, replicable, and sustainable programs; serving as pioneers in their fields; and improving air quality either directly or indirectly through reduced emissions of criteria pollutants, hazardous air pollutants, and/or greenhouse gases. Applications must be emailed or postmarked by Friday, July 31, 2020. For more information and application instructions, visit epa.gov.
---
Power Tools for Nonprofits Conference Call for Speakers
Power Tools for Nonprofits Conference is going virtual in 2020! CenterPoint Energy, together with partners United Way and UH Downtown, will host the 27th annual renowned community conference in November 2020.  This conference brings together experts from various fields to share their knowledge in fund development, best practices, human resources, management strategies, marketing/public relations, organizational effectiveness, leadership, professional/career development, and diversity, equity, and inclusion. Please consider submitting a speaker proposal by August 1, 2020.
---
L.A.N.D.S. Outreach Workshops continue through August 3
The Texas Wildlife Association's Learning Across New Dimensions in Science (L.A.N.D.S.) Outreach Workshops are six (6) hour trainings that introduce attendees to the TWA, in-class and outdoor lessons and activities, and how to incorporate natural resources into classrooms or programming. Lessons focus on teaching land stewardship, native wildlife, and water conservation and are Science TEKS-aligned for Grades K-8. This year, the L.A.N.D.S. workshops are being held virtually through August 3. For more information and to register, visit texas-wildlife.org.
---
Call for Public Comment on the Draft Prospectus for the Fifth National Climate Assessment
The U.S. Global Change Research Program seeks public comment on the proposed themes and framework for the Fifth National Climate Assessment. Please refer to the Federal Register Notice for the full text of the NCA5 Draft Prospectus. More information on NCA5, including the draft timeline and frequently asked questions, can be found here. Based on input received through this public call, USGCRP will develop an annotated outline that will be released for comment at a later date. A call for author nominations and technical inputs will also be posted in one or more subsequent Federal Register Notices. All comments must be submitted by 11:59 PM ET on August 10, 2020. For more information on how to submit comment, visit globalchange.gov.
---
"Nature as Nature" blog
The Armand Bayou Nature Center offers its "Nature as Normal" blog as a means to "remember that things are still happening as normal in the bigger picture, and that we'll all be back to normal soon too." Each entry features photographs by award-winning kayaking photographer Gary Seloff and ABNC Volunteer Photo Walk Leader Lyman Brown, with commentary by ABNC's Conservation Director and Chief Naturalist, Mark Kramer. The latest entry is titled "Avian Acrobats". Find all of the blog entries at abnc.org.
---
COVID-19 Registry seeks public's input
The COVID-19 Registry, spearheaded by Rice University with partnering organizations, is a research study that provides real-time information to health departments on the spread of COVID-19, who is being affected, and how. The registry will help to: track virus spread over time and across geography; measure economic and health impacts; understand behavior in response to policy changes; and identify popular and effective sources of information. Data from the registry will be stored in a highly secure system built by Rice University. Things learned from the registry will be published, but will not include any information that would identify participants. For more information and to take the survey, visit rice.edu. Read the most up-to-date findings here.
---
TV: Texas Parks & Wildlife
Broadcast on KUHT Channel 8 at 3 p.m. each Saturday and on municipal access cable channels in Baytown, Deer Park, Houston, Texas City, Galveston, Nassau Bay, Pasadena, Seabrook, Sugar Land, and on HCC TV. More info on the TPWD website (* indicates a segment about the Houston area). For a preview, visit TPWD's YouTube Page.
Follow conservationist and hunter Terrance Jackson as he travels across East Texas working to restore and harvest the Eastern Wild Turkey
Located in the heart of the Texas Hill Country, the H.E. Butt Foundation Camps host over 20,000 guests a year while maintaining a diverse and healthy habitat. Over the last 60 years, thousands of children have stayed free of charge, fulfilling Howard and Mary Butt's vision of a place for children to experience the beauty of nature
See how some technical guidance and a lot of teamwork can transform an old mine site and mud pit along the Colorado River into an asset for a town and its wildlife. Deepening a community's connection to its river pays dividends in Bastrop
---
Additional Upcoming Events