National Moth Week, Citizen Science, The Story of Plastic Film Screening, Tech Tools, Mercer Botanic Gardens Virtual Plant Sale, Virtual Bird Bash, environmental justice forum, Green Jobs, and more
National Moth Week is just around the corner! It's part of a global citizen science project to contribute scientific data about moths. Through partnerships with major online biological data depositories, NMW participants can help map moth distribution and provide needed information on other life history aspects around the globe. This is a great activity for summer nights at home; all you need is a light and a place for the moths to land. You can contribute your data and photographs to the NMW flickr page, iNaturalist, or a variety of other NMW partners.
Mothing is not the only opportunity to participate in citizen science. Here are some of the projects we hope to participate in:
Di we miss any of your favorites? Let us know.
The photo above is of a Tawny Emperor Moth by Dan Johnson on iNaturalist (CC-BY)
Please scroll down to read notes from our member organizations and the community.
---
CEC NOTES
Workshops: Tech Tools for Virtual Environmental Engagement
Want to make virtual meetings more fun and interactive? Learn how to use Kahoot, Doodle Poll, Nearpad, Padlet, Animaker, Zoom, and Microsoft Teams to have more engaging. Sign up for a free class and learn general features of the applications, see a demonstration of how to use it, and have the opportunity to practice. Meant to be interactive, and open to anyone. Sign up on this Google Form (https://forms.gle/DUjQsgbKRP2rUHU27). Different classes on various platforms are scheduled from July 13 – July 24. Led by employees of HP as part of HP's 40 Days of Doing Good program, in partnership with Citizens' Environmental Coalition.
The Story of Plastic Film Screenings & Panels
The documentary The Story of Plastic takes a sweeping look at the man-made crisis of plastic pollution and the worldwide effect it has on the health of our planet and its people (see the trailer). CEC invites you to screen the film at home, and then participate in one of two online Q&A sessions with several distinguished panelists. The two Q&As are on July 23, the first at 12-12:30 p.m. (Amy Reed, Keep Houston Beautiful; Theresa Morris, Turtle Island Restoration Network; Steve Steltzer, Houston Green Building Resource Center); and the second at 6-6:30 p.m. (Sahar Hamzah, UH Valenti School of Communication; Charlotte Cisneros, Galveston Bay Foundation; Siri Kore, BASF Corporation). If interested, visit our Houston Green Films & Festivals webpage where you can find more information and register for the event. We hope this film inspires you to take action, and to consider attending or submitting a film to our virtual Wild About Houston Film Festival in October.
---
Trivia Night: Plastic Free July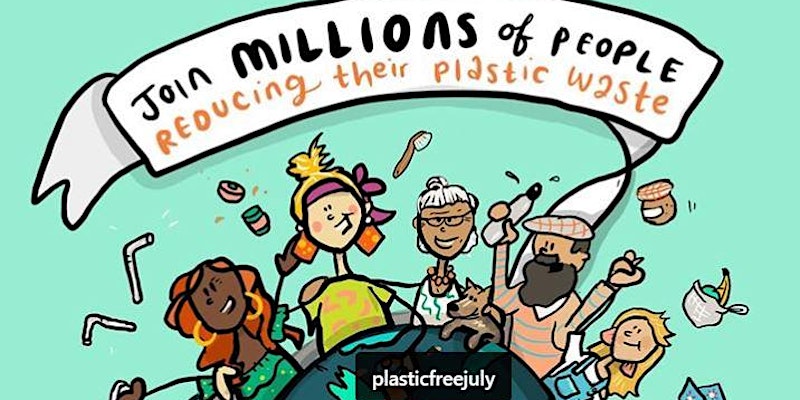 Would you like to test your knowledge of plastics during Plastic Free July? Join us for our trivia night on Wednesday, July 29, 2020, from 6:30-7:30 p.m. on Google Meet. It will be a fun night to learn and socialize using Kahoot Trivia as we encourage you to reduce your use of plastic. If you are interested in participating, you can register on our Houston Green Films & Festivals website. We hope to see you there, and visit us on Twitter (@CEChouston) for question teasers that will potentially be asked during our trivia night!
---
Call for submissions: Wild About Houston Green Film Festival
The CEC is proud to host the third annual Wild About Houston Green Film Festival on Wednesday, October 21, 2020. CEC hopes to use this festival to tell local environmental stories, highlight the work of CEC's member organizations, and to inspire our residents and visitors to make a difference in the environment and our quality of life. The festival will be held virtually to protect the health and safety of our community in these times. We invite you to submit a film for consideration. Films should be specific to the environment in the Houston/Gulf Coast Region, should be no more than seven minutes long, and must be of suitable quality to be shown publicly. Find the Submission Guidelines here, and make submissions here.
---
COALITION & COMMUNITY NOTES
We have endeavored to confirm the opportunities listed below. Please consider confirming directly with the hosts, particularly in light of concerns about the novel coronavirus (COVID-19).
Texas Association of Environmental Professionals virtual meeting
On July 16, 2019, from 11:30 a.m.-1 p.m., the Texas Association of Environmental Professionals will hold a virtual meeting with the topic "Normalization of the Abnormal: Looking at the Pandemic, the Economy, and the Regulatory Environment in Texas." The guest speakers will be Dr. Latrice Babin, Acting Director, Harris County Pollution Control Services Department; and Jeff Saitas, Partner at Saitas and Seales/ Former Executive Director at the TCEQ. For more information and to register, visit taep.org.
---
Hurricanes and Global Warming: Expectations vs. Observations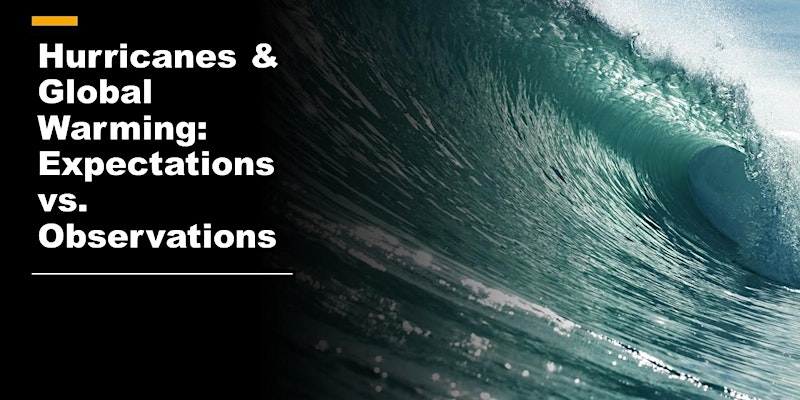 On July 16, 2020, from 1-2 p.m., the Gulf of Mexico Climate & Resilience Community of Practice will present the first in its "Fast and Easy CEU's: Coastal Resilience Webinar Series." The first will feature Dr. Christopher Landsea, Branch Chief with the National Hurricane Center's Tropical Analysis and Forecast Branch, who will discuss how a changing climate affects hurricane formation and intensity, with a focus on the Gulf of Mexico region. He will also share tips on what planners, floodplain managers, emergency managers should be thinking about and/or doing to better prepare for changing conditions. Fore more information and to register, visit eventbrite.com.
---
Deeper Dive with Buffalo Bayou Partnership: Buffalo Bayou East Master Plan
On July 16, 2020, beginning at 1:30 p.m., the Buffalo Bayou Partnership will present the second in a series of online talks highlighting upcoming plans and programs along Buffalo Bayou. The second presentation will provide a detailed look at the Buffalo Bayou East Master Plan. The final presentation, on July 23, will focus on public art found along the Bayou. For more information on the full series and to register, visit buffalobayou.org.
---
Ask an Ecologist
On July 16, 2020 (and every Thursday through September 24), beginning at 3 p.m., Bayou Land Conservancy will present a Facebook Live event called "Ask an Ecologist." Attendees can submit nature-related questions or topics and receive answers live. For more information, visit the Facebook event.
---
Marine Debris Monitoring Virtual Happy Hour
On July 16, 2020, from 3-4 p.m., the Galveston Bay Foundation will host a Marine Debris Monitoring Virtual Happy Hour. Becoming a Galveston Bay Foundation Marine Debris Monitor is a great local way to reduce plastic pollution around the Bay and contribute to citizen science. It's just one day a month and GBF provides everything you need to clean the shoreline on your own. To register for the Zoom event, visit us02web.zoom.us.
---
Gulf Spill Restoration Council Trustee Meeting
On July 16, 2020, from 6-7:30 p.m., the Gulf Spill Restoration Trustee Council will hold its fifth annual public meeting via webinar. The webinar is open to everyone and all members of the public are encouraged to attend and participate. During this meeting, the Council will present updates on the progress made by the Trustee Council and in each of the seven Restoration Areas. This meeting will also serve as the annual public meeting for the Regionwide Trustee Implementation Group. An opportunity will be made available for public comments after the updates are presented. To register for the meeting, visit gulfspillrestoration.noaa.gov.
---
Texas Water Development Board seeking nominations for regional flood planning groups
The Executive Administrator of the Texas Water Development Board is seeking nominations for individuals to serve as members of the 15 inaugural regional flood planning groups. These planning groups will be responsible for developing Texas' first regional flood plans by January 2023, which will culminate in the state's first-ever state flood plan. The Board will designate one individual for each of the 12 interest categories for voting positions in each of the 15 flood planning regions. For more information regarding this solicitation and for submission instructions, please review the regional flood planning group member solicitation document and use the online member nomination form. The deadline for submitting interest forms to the TWDB has been extended to July 17, 2020.
---
Plastic Free Ecochallenge in July
The Interfaith Environmental Network of Houston invites Houstonians of all faiths to join their team for the Plastic Free EcoChallenge and make an impact on plastic pollution with personal lifestyle changes. The challenge engages participants in committing to reduce consumption of single-use plastics during July. Choose from challenges in food, personal care, community, lifestyle, pets, or family. Join the Interfaith Environmental Network of Houston team at plasticfree.ecochallenge.org. You can also join the Plastic Free Houston group on Facebook, spearheaded by Houston Audubon.
---
Port Houston Community Grants Program
Port Houston recently launched its new Community Grants Program. Port Houston is particularly interested in supporting programs or services that align with its current outreach priorities, including environmental stewardship and community improvements and beautification. Letters of intent are due July 17, 2020, and grant applications are due August 14. For more information, visit porthouston.com.
---
Simple Habitat Ponds for Homes and Gardens
On July 17, 2020, beginning at 7 p.m., the Native Plant Society of Houston will hold an online meeting featuring Christine Povinelli, who will discuss simple methods for designing and installing low-cost and low-maintenance habitat ponds with easily obtainable materials, and native Texas aquatic plants. She will also discuss the many interesting and delightful creatures that benefit (including humans) from a properly installed habitat pond and pitfalls to avoid. For more information and to register, visit npsot.org.
---
Mercer Botanic Gardens Virtual Summer Plant Sale
On July 18, 2020, from 8 a.m.-8 p.m., the Mercer Botanic Gardens and the Mercer Society will hold the annual summer plant sale virtually. This online-only plant sale will feature cactus and succulents, plus the best selection from the greenhouses of plenty of tough plants that thrive in the Houston area, such as gingers, lantanas, roses, and more. Shoppers can make their selections online before the day of sale. For more information, see the Facebook event.
---
Virtual Bird Bash 2020
From July 18-19, 2020, the Gulf Coast Bird Observatory will host its Virtual Bird Bash 2020, an online event that will connect people all over the world to the Observatory. Attendees will get to know GCBO by meeting staff, volunteers, and even our local birds! Watch as we band birds, tour the property, and interview our world-class bird experts. Attendees can show their support for GCGO's conservation work by making a donation, buying merchandise, bidding in the auction, or even becoming a sponsor! All proceeds go to GCBO and its conservation efforts. For more information, visit gcbo.org.
---
Volunteers sought for Houston Harris Heat Action Team
The Houston Harris Heat Action Team (H3AT) plans to utilize data collected by volunteer "street scientists" to accelerate Houston and Harris County planning and implementation initiatives to lessen the impacts of extreme heat, including the recently released Resilient Houston strategy. The mapping project will compare temperatures across 32 areas across Harris County, including Houston, Aldine, Pasadena, Baytown, Galena Park, Deer Park, and Channelview. The campaign day will be scheduled sometime in early August when temperatures in Houston are hottest. To learn more about where the mapping project will occur, frequently asked questions, volunteer requirements, COVID-19 safety, and a growing list of resources, visit the new website www.h3at.org. If you or others are interested in participating in this opportunity, please respond on this Volunteer Intake Form (available in English and Spanish) by the extended deadline, July 20 2020.
---
National STEM Innovation Partnership Solicitation funding opportunity
NASA's Office of STEM Engagement invites STEM leaders to apply for a funding opportunity in the interest of increasing collaboration during the 2020-21 School Year. Proposals are being solicited from eligible STEM networks and STEM influencers to provide high-quality NASA-related STEM content and experiences to K-12 students. These partnerships will enable the dissemination and implementation of STEM engagement opportunities tied to the Next Gen STEM project's mission-focused activities. For more information, view the full National STEM Innovation Partnership Solicitation at nasa.gov. Applications must be submitted by July 20, 2020 at 11:59 p.m. ET.
---
Dialogue on Race, Justice, and the Environment, Part II
On July 21, 2020, from -7:30 p.m., the Healthy Port Communities Coalition will hold the second part of its virtual Dialogue on Race, Justice and the Environment (view the first part of the discussion here). You can register for the Zoom event here, or watch the dialogue on the HPCC's Facebook page.
---
Project WET Virtual Educator Workshop
On July 22, 2020, from 8:30 a.m.-3:30 p.m., Houston Public Works and the Harris County Department of Education will host an online workshop for educators on Project WET. The workshop will teach all levels of diverse water topics to reach children with objective, experiential, science-based water education. Educators will receive six hours of continuing education credits.For more information and to register, go here.
---
Green Stimulus and the Energy Transition
On July 22, 2020, from 10-11 a.m., the Atlantic Council Global Energy Center and Center for Houston's Future will host a virtual discussion on how a green stimulus in the wake of the COVID-19 pandemic can help advance the energy transition and prepare the United States for a low-carbon future. An expert panel will discuss how green stimulus investments can spur the efforts of oil and gas companies to advance the low-carbon energy transition. For more information and to register, visit atlanticcouncil.org.
---
Children's Environmental Literacy Foundation 2020 Summer Institutes
The Children's Environmental Literacy Foundation is hosting a second virtual Summer Institute in July: Civic Science, Inquiry to Action (July 21-23/28-30). At these Summer Institutes, teachers will focus on creating versatile PBL-styled lessons for in-person and virtual learning environments. Houston/Galveston-area teachers are encouraged to apply for scholarship opportunities connected to these two virtual learning events. For more information, visit celfeducation.org.
---
Call for Nominations: Board of Offshore Energy Safety
The Gulf Research Program with the National Academies of Sciences, Engineering, and Medicine is searching for experts to serve on the Board on Offshore Energy Safety. The overarching goal of the Board on Offshore Energy Safety is to contribute to reducing the systemic risk for offshore energy activities. The Program is looking for individuals with expertise in, but not limited to: Geology and Geophysics, Offshore Petroleum Engineering, Systems Engineering, Human Factors, Safety Culture, Industrial and Organizational Psychology, Environmental and Occupational Health, Environmental Protection, Risk Management and Assessment, Regulation, and Oil Spill Response and Governance. The Program welcomes nominations of individuals from state agencies, non-governmental organizations, academia, industry, and other sectors. Please consider nominating yourself or a colleague to serve on the Board through the online nomination form by July 22, 2020 on this form.
---
Beautify the Bucket Competition registration open through July 31
With approximately 150 beautified trash barrels already on Galveston beaches, the latest competition adds to Artist Boat's public art to encourage people to throw their trash "in the can, not the sand". The Beautify the Bucket Competition is designed to allow citizens to take an active role in beautifying Galveston's beaches in a way that also encourages better stewardship behaviors in others. Anyone can participate: individuals or groups, children and adults alike. All barrels in the Fall 2020 competition will be displayed and judged on Saturday, September 12, 2020 from 8 a.m.-noon at Menard Park in Galveston. Registration is now open through July 31. Learn more and register at artistboat.org.
---
"Bright Spots" map for houses of worship
The Interfaith Environmental Network of Houston, with the assistance of Texas Impact, is creating a "Bright Spots" map for the greater Houston-Galveston region listing earth-care activities by houses of worship. To populate this map, all houses of worship in the Houston-Galveston area are asked to complete a short 5-minute online survey of their earth-care activities. If you are affiliated with a house of worship in this area, please complete the survey located here by July 31, 2020. The online "Bright Spots" map will be accessible to all, and will serve as a reference, a support, and an inspiration for current and emerging Earth-care efforts in local houses of worship.
---
L.A.N.D.S. Outreach Workshops continue through August 3
The Texas Wildlife Association's Learning Across New Dimensions in Science (L.A.N.D.S.) Outreach Workshops are six (6) hour trainings that introduce attendees to the TWA, in-class and outdoor lessons and activities, and how to incorporate natural resources into classrooms or programming. Lessons focus on teaching land stewardship, native wildlife, and water conservation and are Science TEKS-aligned for Grades K-8. This year, the L.A.N.D.S. workshops are being held virtually through August 3. For more information and to register, visit texas-wildlife.org.
---
Call for Public Comment on the Draft Prospectus for the Fifth National Climate Assessment
The U.S. Global Change Research Program seeks public comment on the proposed themes and framework for the Fifth National Climate Assessment. Please refer to the Federal Register Notice for the full text of the NCA5 Draft Prospectus. More information on NCA5, including the draft timeline and frequently asked questions, can be found here. Based on input received through this public call, USGCRP will develop an annotated outline that will be released for comment at a later date. A call for author nominations and technical inputs will also be posted in one or more subsequent Federal Register Notices. All comments must be submitted by 11:59 PM ET on August 10, 2020. For more information on how to submit comment, visit globalchange.gov.
---
"Nature as Nature" blog
The Armand Bayou Nature Center offers its "Nature as Normal" blog as a means to "remember that things are still happening as normal in the bigger picture, and that we'll all be back to normal soon too." Each weekly entry features photographs by award-winning kayaking photographer Gary Seloff and ABNC Volunteer Photo Walk Leader Lyman Brown, with commentary by ABNC's Conservation Director and Chief Naturalist, Mark Kramer. The latest entry is titled "Avian Acrobats". Find all of the blog entries at abnc.org.
---
COVID-19 Registry seeks public's input
The COVID-19 Registry, spearheaded by Rice University with partnering organizations, is a research study that provides real-time information to health departments on the spread of COVID-19, who is being affected, and how. The registry will help to: track virus spread over time and across geography; measure economic and health impacts; understand behavior in response to policy changes; and identify popular and effective sources of information. Data from the registry will be stored in a highly secure system built by Rice University. Things learned from the registry will be published, but will not include any information that would identify participants. For more information and to take the survey, visit rice.edu. Read the most up-to-date findings here.
---
TV: Texas Parks & Wildlife
Broadcast on KUHT Channel 8 at 3 p.m. each Saturday and on municipal access cable channels in Baytown, Deer Park, Houston, Texas City, Galveston, Nassau Bay, Pasadena, Seabrook, Sugar Land, and on HCC TV. More info on the TPWD website (* indicates a segment about the Houston area). For a preview, visit TPWD's YouTube Page.
The Bison that roam the prairies of Caprock Canyons State Park have some little friends. Check out the park's prairie dog town and the furry animals that call it home
You see it flying along Texas beaches skimming the surface of the water, it's the Black Skimmer, and it's in trouble. Take a look at efforts underway to save one of the most threatened coastal birds in Texas
Postcard from Texas: Visit some savannahs, pastures and bottomlands in the woods of East Texas
---
Additional Upcoming Events