Houston Environmental News Update June 24, 2020
Welcome CEC Interns! Stump the Treehugger Trivia Contest, Houston Harris Heat Team, Climate Reality Virtual Training, The Rain Dance, Transportation Policy Council meeting, Rain Barrel Workshop, Óscar Romero Awards, Green Jobs, and more
The Citizens' Environmental Coalition is excited to begin introducing our 2020 summer interns! Interns and volunteers are critical to the success and growth of the CEC, helping with our publications and events, researching local environmental issues, connecting with our member organizations, and building new programs. While we value for their help, we are even more grateful for the privilege of working with future leaders and environmental advocates who inspire us with their enthusiasm about pressing environmental issues such as environmental justice and climate change.
Our interns are creating films, training teachers, translating curriculum into Spanish, producing film festivals, administering Salesforce, surveying member organizations, analyzing policy, working with volunteers, and supervising social media. They are high school, college, and graduate students from around the globe. They are attending weekly mentorship meetings with local environmental leaders. They are reading and sharing information about environmental news and history. They are learning first hand about nonprofit management. They raise goats, register voters, produce award-winning films, lead student chapters of professional organizations, run blogs, work at Space Center Houston, teach bouldering, explore parks, debate competitively, bake desserts, talk politics, volunteer extensively, and dream big. They will change our world.
This year, we are pleased to be hosting three interns who are part of the prestigious Mickey Leland Environmental Internship Program of the Texas Commission on Environmental Quality. Please join us in welcoming these wonderful interns.
Jenn Truong, Event Marketing
Tooba Narejo, Communications
Bianca Ibarra, Media & Production
Riane Harris, Event Marketing
Hannah Guyton, Environmental Policy & Communications
Ana Gonzalez, Environmental Education
Noah Fisher, Membership
Imad Farooque, Community Engagement
Nhu Bui, Communications & Policy
Betsy Acosta, Media & Production
We will be welcoming more interns over the next few weeks.
---
Please scroll down to read notes from our member organizations and the community.
---
CEC NOTES
Trivia Night: Stump the Treehugger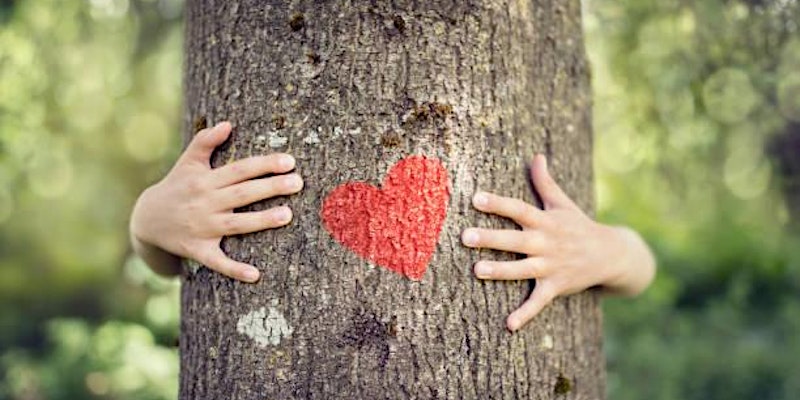 On June 25, 2020, from 6:30-7:30 p.m., join CEC for a night of fun as we highlight the great work of some of our member organizations. Topics include: Air Quality, Bayous, Houston Ecology and Environmental Justice (in light of recent events, we'd like to put a spotlight on this subject). Prizes provided by the American Association of Zoo Keepers, Houston Chapter. For more information and to register, visit eventbrite.com.
---
Call for submissions: Wild About Houston Green Film Festival
The CEC is proud to host the third annual Wild About Houston Green Film Festival on Wednesday, October 21, 2020. CEC hopes to use this festival to tell local environmental stories, highlight the work of CEC's member organizations, and to inspire our residents and visitors to make a difference in the environment and our quality of life. The festival will be held virtually to protect the health and safety of our community in these times. We invite you to submit a film for consideration. Films should be specific to the environment in the Houston/Gulf Coast Region, should be no more than seven minutes long, and must be of suitable quality to be shown publicly. Find the Submission Guidelines here, and make submissions here.
CEC Volunteer Info Session June 30 will be held online
CEC seeks individuals who might be interested in volunteering to help with our website and newsletter, plan events, design graphics, serve on one of our committees (programs, communications, finance, fundraising and development, membership, and governance) this year, or possibly joining our board of directors in January 2021. The next info sessions will be held June 30. For more information, please email rachel@cechouston.org, or join us online at Google Hangouts.
---
COALITION & COMMUNITY NOTES
We have endeavored to confirm the opportunities listed below. Please consider confirming directly with the hosts, particularly in light of concerns about the novel coronavirus (COVID-19).
---
Katy Prairie Conservancy receives grant from Land Trust Bird Conservation Initiative
The Katy Prairie Conservancy recently received a grant from the Land Trust Bird Conservation Initiative, whose mission is to support land trusts and their partners in accomplishing bird conservation on private lands through activities such as strategic planning, outreach, habitat management, stewardship, and capacity building. KPC will use the grant funds to continue important restoration work on the Katy Prairie Preserve. The work will help improve and create quality habitat for threatened grassland bird species and other wildlife in the Central Flyway; improve landscape connectivity for wildlife migration; aid with regional flood control, engage the community through education and online resources;and complete research demonstrating the flood resiliency benefits restored grasslands bring to the watershed.
---
Texas Children in Nature Fall Teacher Workshop Survey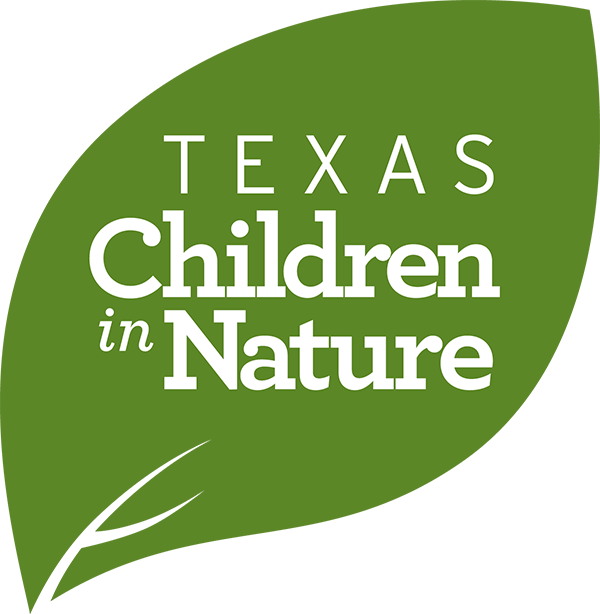 Texas Children in Nature is considering doing a workshop in summer or fall on how to use a school's "whole campus." With COVID-19 concerns the school will need to fit the students in to a space not designed for social distancing. New research shows that the best place to be to reduce your risk of catching COVID is outdoors while social distancing (a feat much easier to achieve than within a classroom). With this in mind TCiN is thinking about hosting a professional workshop on how to move your classroom outdoors. To take the survey to help gauge interest and preferences for the workshop, visit here.
Student Conservation Association pilot virtual program
The Student Conservation Association is piloting a virtual program from July 13 through August 14, 2020. Participants must be either in high school or in the graduating class of 2020. Members will be assigned to a crew meeting on either Mondays and Wednesdays or Tuesdays and Thursdays during the program weeks. The program will be a mix of in-person virtual meetings and activities completed individually and then shared out with the group. Each week will have a different focus but members will be learning about environmental issues and developing professional skills. Members will receive a $350 stipend for successfully completing the program. The deadline to apply is July 9, and there are seven spots left in the program. Studens should apply here and use application code: PO-00730639, using the "community" application. For any questions, send an email to Valeria Casas at vcasas@thesca.org.
---
National STEM Innovation Partnership Solicitation funding opportunity
NASA's Office of STEM Engagement invites STEM leaders to apply for a funding opportunity in the interest of increasing collaboration during the 2020-21 School Year. Proposals are being solicited from eligible STEM NETWORKS and STEM INFLUENCERS to provide high-quality NASA-related STEM content and experiences to K-12 students. These partnerships will enable the dissemination and implementation of STEM engagement opportunities tied to the Next Gen STEM project's mission-focused activities. For more information, view the full National STEM Innovation Partnership Solicitation at nasa.gov. Applications must be submitted by July 20, 2020 at 11:59 p.m. ET.
---
Volunteers sought for Houston Harris Heat Action Team
The Houston Harris Heat Action Team (H3AT), a new initiative of the Houston Advanced Research Center and its partners, plans to utilize data collected by volunteer "street scientists" to accelerate Houston and Harris County planning and implementation initiatives to lessen the impacts of extreme heat, including the recently released Resilient Houston strategy. The mapping project will compare temperatures across 32 areas across Harris County, including Houston, Aldine, Pasadena, Baytown, Galena Park, Deer Park, and Channelview. The campaign day will be scheduled sometime in early August when temperatures in Houston are hottest. To learn more about where the mapping project will occur, frequently asked questions, volunteer requirements, COVID-19 safety, and a growing list of resources, visit the new website www.h3at.org. If you or others are interested in participating in this opportunity, please respond on this Volunteer Intake Form (available in English and Spanish) by July 5, 2020.
---
Port Houston Community Grants Program
Port Houston recently launched its new Community Grants Program. Port Houston is particularly interested in supporting programs or services that align with its current outreach priorities, including environmental stewardship and community improvements and beautification. Port Houston will host two online workshops to present the new grant program, review the application process, and provide participants an opportunity for Q&A, on Thursday, June 25 from 10:30-11:30 a.m (password: 5H9UmtpgjJ8); and Wednesday, July 8, from 3-4 p.m (password: kNdj2UuM52c). Letters of intent are due July 17, and grant applications are due August 14. For more information, visit porthouston.com.
---
Children's Environmental Literacy Foundation 2020 Summer Institutes
The Children's Environmental Literacy Foundation is hosting two virtual Summer Institutes in July: Education for Sustainability (July 7th-9th/14th-16th) and Civic Science, Inquiry to Action (July 21st-23rd/28th-30th). At these Summer Institutes, teachers will focus on creating versatile PBL-styled lessons for in-person and virtual learning environments. Houston/Galveston-area teachers are encouraged to apply for scholarship opportunities connected to these two virtual learning events. For more information, visit celfeducation.org.
---
"Nature as Nature" blog
The Armand Bayou Nature Center offers its "Nature as Normal" blog as a means to "remember that things are still happening as normal in the bigger picture, and that we'll all be back to normal soon too." Each weekly entry features photographs by award-winning kayaking photographer Gary Seloff and ABNC Volunteer Photo Walk Leader Lyman Brown, with commentary by ABNC's Conservation Director and Chief Naturalist, Mark Kramer. The latest entry is titled "The Mega-Fish of Armand Bayou". Find all of the blog entries at abnc.org.
---
Houston Sierra Club Online: World Oceans Day and Our National Marine Sanctuaries
In lieu of an in-person in June, the Sierra Club Houston Group is offering an online presentation topic featuring World Oceans Day, which celebrates the major role the oceans have in everyday life, and America's National Marine Sanctuaries. To find the listing of online resources, visit sierraclub.org.
---
Climate Reality Project Virtual Training (Free)
The Climate Reality will host its first-ever virtual climate advocacy training from July 18-26, 2020. The deadline to register is June 25, so please apply today if you'd like to participate! The climate crisis touches all of us – from ecological devastation and economic worries to its effect on public health and community well-being, this crisis is changing how we live – and not for the better. For example, Texas experienced 114 billion-dollar weather and climate disasters between 1980 and 2020 – more than any other state – with Hurricane Harvey topping the list for most costly. Fortunately, Texas is already making strides to transition from focusing on a nineteenth century fuel into leading a twenty-first century renewable technology revolution. Learn more at ClimateRealityProject.org.
---
Mercer Bird Survey
On June 25, 2020, beginning at 8 a.m., Mercer Botanic Gardens will host its montthly bird survey with longtime birder, Paul Gregg, and Mercer staff member, Christy Jones. Birders of all skill levels are welcome. Wear comfortable walking shoes and weather-appropriate clothing as Mercer's 1.7-mile survey loop is primarily crushed asphalt trails. Registration is required. For more information and to register, see the Facebook event.
---
USGBC Texas – Best Practices Champions Kickoff
On June 25, 2020, from 1-2:30 p.m., the U.S. Green Building Council Texas chapter will hold the first meeting and working session of the USGBC Texas Best Practices Committee. The session will cover the purpose of the committee and the vision for the short and long-term. Particpants will get to know some of the Best Practices Champions of the committee and participate in an ideation sprint to help think about solutions to overcome some of the challenges. For more information and to register, visit usgbctexas.org.
---
RAQPAC meeting: COVID effects on Mobility, Energy, and Air Quality
On June 25, 2020, beginning at 2 p.m., the Houston-Galveston Area Council's Regional Air Quality Planning Advisory Committee will host a virtual meeting. The featured speaker will be Mustapha Beydoun, Ph.D., of the Houston Advanced Reserch Center, who will discuss HARC's "Overview of Mobility, Energy, and Air Quality Effects of COVID-19 in the Houston Region." The meeting will be held via Microsoft Teams, or by calling toll-free +1346-262-0196 (Conference ID:887-020-860#). Find the meeting materials at h-gac.com.
---
Ask an Ecologist
On June 25, 2020 (and every Thursday through September 24), beginning at 3 p.m., Bayou Land Conservancy will present a Facebook Live event called "Ask an Ecologist." Attendees can submit nature-related questions or topics and receive answers live. For more information, visit the Facebook event.
---
PACE in Texas
On June 25, 2020, from 3-4 p.m., the Texas chapter of the U.S. Green Building Council will host an online discussion with Charlene Vanlier Heydinger and Dub Taylor from Texas PACE Authority, who will discuss Property Asses Clean Energy (PACE). PACE is a financial tool that enables owners of commercial and industrial properties in Texas to obtain low-cost, long-term loans for water conservation, energy-efficiency improvements, and distributed generation retrofits. For more information and to register, visit usgbctexas.org.
---
OHBA presents Betty Ross and The Rain Dance
On June 25, 2020, beginning at 5 p.m., the Organic Horticultural Benefits Alliance will present an online program featuring Betty Ross of Sustainable Growth Texas, who will share her "Rain Dance" secrets for greater soil health. Learn how the plants energy cycle and soils carbon cycle interact to improve soil health. The presentation will be held via Zoom (register here), Meeting ID: 841 6410 5364. For more information, visit ohbaonline.org.
---
Transportation Policy Council meeting
On June 26, 2020, from 9:30 a.m.-2 p.m., the Houston-Galveston Area Council's Transportation Policy Council will meet to vote on the 2021-2024 Transportation Improvement Program (TIP). The TIP is "a fiscally constrained financial plan of transportation projects approved to receive federal funding over the next four-years" and includes funding for Segment 3 of the North Houston Highway Improvement Project (NHHIP). Submit your public comments to publiccomments@h-gac.com by 5 p.m. on June 25 so that H-GAC staff can enter them into public record. Find information on the meeting, including the agenda, call-in information, and link the livestream, at h-gac.com.
---
Nature Heritage Society's Unity in Nature Hike
On June 27, 2020, beginning at 8:15 a.m., the Nature Heritage Society will host a Unity in Nature Hike starting at the Sims Bayou Hill. COVID-19 preventative measures will be in place at our hiking event. Please do not attend the hiking event if you feel ill or if you have any symptoms of COVID-19. For more information, visit the Facebook event.
---
Houston Audubon Raptor and Education Center Tour
On June 27, 2020, from 8:30-10 a.m., Houston Audubon will host a behind-the-scenes tour of the Houston Audubon Raptor and Education Center. Learn about our native raptors and raptor conservation, meet the raptors up close with lots of photo ops and discover what it takes to run a raptor center. This private event occurs before open hours, and space is limited. For more information and to register, see the Facebook event.
---
Virtual Rain Barrel Workshop
On June 27, 2020, from 2:30-3:15 p.m., Galveston Bay Foundation will hold an online rain barrel workshop with rain barrel pickup from 9 a.m.-noon at the Galveston Bay Foundation Office, 1725 Highway 146, Kemah. It will consist of a presentation via Zoom on the benefits of collecting rainwater, as well as proper rain barrel preparation and installation instructions and tips. For more information and to register, visit galvbay.org.
---
How You Can Be a Climate Healer
On June 28, 2020, from 12:30-2 p.m., the Climate Action Team of the First Unitarian Universalist Church of Houston will host climate activist, author, and filmmaker Dr. Sailesh Rao via Zoom for a presentation on "How You Can Be Empowered to Heal The Earth Today". Participants will also have the opportunity to interact with Rao during a live Q&A session. For more information and to register, visit eventbrite.com.
---
The Wonders of Plant-Microbe Interactions
On June 28, 2020, from 6-7 p.m., Christ the King Lutheran Church will host Kerri Crawford, Assistant Professor in the Department of Biology & Biochemistry at the University of Houston, in a talk about some of the key microbial partners that plants interact with, what impact they have in structuring ecological communities, and how plant-microbe interactions may help solve some of our most pressing problems. For more information and to register, visit eventbrite.com.
---
Alliance for Water Efficiency Learning Landscapes Grant Program applications due June 30
The Alliance for Water Efficiency recently launched its Learning Landscapes Grant Program. AWE offers this grant program to support building or improving educational outdoor spaces that allow school-age children to experience hands-on, applied learning about the water our landscapes consume. Eligible projects include outdoor landscapes at schools, on public/government property, at botanical gardens, and other community locations as appropriate. The application period is open through June 30, 2020. For more information, visit allianceforwaterefficiency.org.
2020 Texas Water Conservation Scorecard (Webinar)
On June 30, 2020, beginning at 11 a.m., the Texas Living Waters Project, a partnership of the National Wildlife Federation, Sierra Club, Galveston Bay Foundation, and the Hill Country Alliance, will present a free webinar to review the methodology and results for the just-released 2020 Texas Water Conservation Scorecard. The Scorecard is an in-depth analysis and ranking of the water conservation efforts of more than 350 water utilities in Texas. Find the full scorecard at texaswaterconservationscorecard.org. Learn more about the webinar and register at nwf-org.zoom.us.
---
2020 Óscar Romero Award Ceremony
On June 30, 2020, from 6-7:30 p.m., the Rothko Chapel's will present its 2020 Óscar Romero Awards, given every two years since 1987 in recognition of courageous, grassroots human rights advocacy. Building upon climate change topics addressed at its 2019 symposium, the Chapel will honor three recipients who are committed to climate justice, and together represent the Chapel's intersection of art, spirituality and human rights – Germán Chirinos, founder of MASSVIDA (Honduras); Bernadette Demientieff, executive director of the Gwich'in Steering Committee (Alaska); and Jorge Díaz, co-founder AgitArte (Puerto Rico). The presentation will be held in both English and Spanish. For more information and to register, visit rothkochapel.org.
---
Plastic Free Ecochallenge in July
The Interfaith Environmental Network of Houston invites Houstonians of all faiths to join their team for the Plastic Free EcoChallenge and make an impact on plastic pollution with personal lifestyle changes. The challenge engages participants in committing to reduce consumption of single-use plastics during July. Choose from challenges in food, personal care, community, lifestyle, pets, or family. Join the Interfaith Environmental Network of Houston team at plasticfree.ecochallenge.org.
---
"Bayou Self at Home" Gala
On July 1, 2020, the Armand Bayou Nature Center will hold its annual gala virtually, with the theme "Bayou Self at Home." Proceeds will go toward, among other things, providing a safe haven for over 370 species of birds, mammals, reptiles and amphibians; and preserving and restoring 2,500 acres of rapidly vanishing Gulf Coast habitats; forest, prairie and wetlands. For more information and to make a donation, visit abnc.org.
---
Texas Water Development Board seeking nominations for regional flood planning groups
The Executive Administrator of the Texas Water Development Board is seeking nominations for individuals to serve as members of the 15 inaugural regional flood planning groups. These planning groups will be responsible for developing Texas' first regional flood plans by January 2023, which will culminate in the state's first-ever state flood plan. The Board will designate one individual for each of the 12 interest categories for voting positions in each of the 15 flood planning regions. For more information regarding this solicitation and for submission instructions, please review the regional flood planning group member solicitation document and use the online member nomination form. The deadline for submitting interest forms to the TWDB is July 2, 2020.
---
Final Flower Garden Banks National Marine Sanctuary expansion public comment sought through July 3
NOAA is proposing to expand Flower Garden Banks National Marine Sanctuary. The proposal would expand the sanctuary from 56 square miles to 160 square miles to protect additional critical habitat in the Gulf of Mexico. The proposed rule for expansion would add 14 additional reefs and banks to the sanctuary. NOAA is inviting the public to provide input on any aspect of the notice of proposed rulemaking during a public comment period ending on July 3, 2020. Additional information on the proposed rule and how to make comments is available on the expansion website.
---
L.A.N.D.S. Outreach Workshops continue through August 3
The Texas Wildlife Association's Learning Across New Dimensions in Science (L.A.N.D.S.) Outreach Workshops are six (6) hour trainings that introduce attendees to the TWA, in-class and outdoor lessons and activities, and how to incorporate natural resources into classrooms or programming. Lessons focus on teaching land stewardship, native wildlife, and water conservation and are Science TEKS-aligned for Grades K-8. This year, the L.A.N.D.S. workshops are being held virtually through August 3. For more information and to register, visit texas-wildlife.org.
---
COVID-19 Registry seeks public's input
The COVID-19 Registry, spearheaded by Rice University with partnering organizations, is a research study that provides real-time information to health departments on the spread of COVID-19, who is being affected, and how. The registry will help to: track virus spread over time and across geography; measure economic and health impacts; understand behavior in response to policy changes; and identify popular and effective sources of information. Data from the registry will be stored in a highly secure system built by Rice University. Things learned from the registry will be published, but will not include any information that would identify participants. For more information and to take the survey, visit rice.edu. Read the most up-to-date findings here.
---
TV: Texas Parks & Wildlife
Broadcast on KUHT Channel 8 at 3 p.m. each Saturday and on municipal access cable channels in Baytown, Deer Park, Houston, Texas City, Galveston, Nassau Bay, Pasadena, Seabrook, Sugar Land, and on HCC TV. More info on the TPWD website (* indicates a segment about the Houston area). For a preview, visit TPWD's YouTube Page.
Nicolette Ledbury's passion is recruiting and providing opportunities for minorities, veterans, and women at Texas Parks & Wildlife
Check out the Gus Engeling Wildlife Management Area, where the bottomland hardwood swamps make it the perfect place for wintering waterfowl
Enjoy a bird's eye view of the Devils River as it passes through the Devils River State Natural Area Del Norte Unit in Val Verde County.
---
Additional Upcoming Events