Houston Environmental News Update August 21, 2019
Open OutDoors for Kids, Bird of Houston contest, Smith Point Hawk Watch, AIA SandCastle Competition, Green Film: Hot Grease, Green Jobs, and more
This month marks the return to school for students and teachers alike. While many will bemoan the end of summer vacation, school provides a unique opportunity to educate students about the importance of environmental issues and what they can do to help. Here are just a few resources that any educator can use to build environmental literacy:
---
CEC NOTES
Houston Green Films: Hot Grease
The Houston Green Film for September 18 will be Hot Grease, the surprising story of how the biodiesel industry is turning an ostensibly worthless raw material — spent kitchen grease — into a green energy source capable of fueling all the trains, ships, and trucks across the country (see this clip). Socializing from 6:30 p.m., film at 7 p.m.
---
Wild About Houston: A Green Film Festival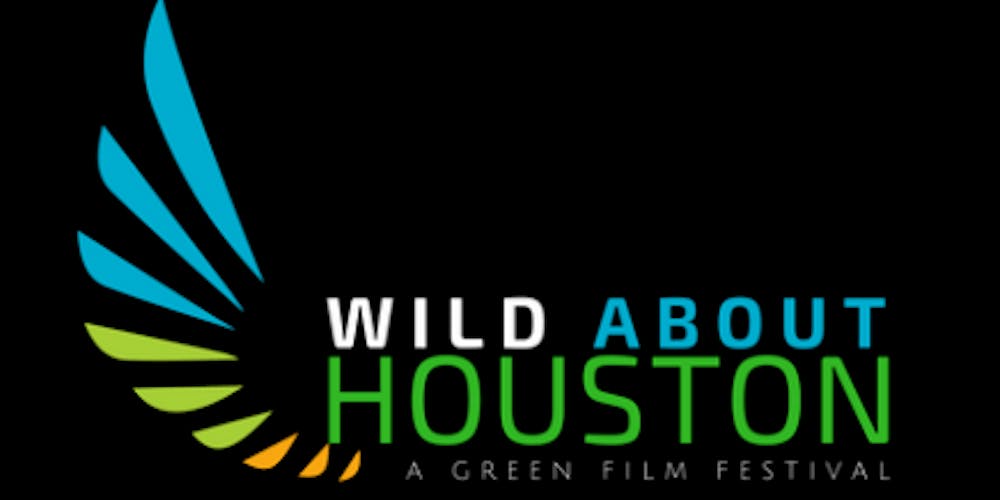 Join CEC, the Houston GREEN Film Series, Rice Media Center and additional partners on October 16, 2019, for "Wild About Houston: A Green Film Festival." We will showcase local short films that tell environmental stories. Please watch the contenders on the CEC YouTube Channel, and give a thumbs up to your favorites to see them on the big screen. Submit a film for consideration via our Google Form. Secure a ticket today, or register to host an exhibit table, via Eventbright.
---
Earth Day Houston
Earth Day Houston, part of the 50th worldwide observance, will be held at Discovery Green on Sunday, April 19, 2020. Opportunities to volunteer, sponsor, and exhibit will be available soon.
---
Candidate Forums and Questionnaires
Are you organizing a candidate forum or questionnaire for the November 2019 election? CEC is gathering information about election-related activities within our environmental communities. Let us know what you are planning, and we'll keep you in the loop. CEC is interested in either hosting, coordinating, and/or supporting the efforts of local environmental nonprofits leading up to the election. Send your comments to rachel@cechouston.org. Note: the filing deadline for the November City of Houston elections is August 26, 2019. CEER Houston will be hosting a mayoral candidate forum on Saturday, September 21, 2019.
---
Interested in serving on the CEC Board or a Committee?
CEC is seeking individuals who might be interested in joining our board of directors in January 2020, or volunteering to serve on one of our committees starting this year. We are hosting information sessions for prospective board and committee members to learn more about the commitment and opportunities. Upcoming sessions include the evenings of September 23, and October 15. For more information (including directions to our top secret world headquarters), please email rachel@cechouston.org.
---
Scroll down to read notes from our member organizations and the community, or view the emailed version of the newsletter, which includes a green job listing.
---
COALITION & COMMUNITY NOTES
We have endeavored to confirm the opportunities listed below. Please consider confirming directly with the hosts.
Open OutDoors For Kids-Houston expanded for 2019-20
The Open OutDoors For Kids – Houston program (formerly Every Kid in a Park) is an opportunity for teachers to educate students in the great outdoors. OOK provides field trip transportation reimbursement for field trips taken by Title I, 4th-grade classes to greater Houston Area outdoor spaces. Teachers can easily book a field trip with one of many national, state, and local park partners which provide a variety of curriculum-based natural, cultural, and historical field trips correlated with Texas Essential Knowledge and Skills (TEKS). For more information, visit hereinhouston.org.
Lone Star Legal Aid Environmental Justice August newsletter
The Environmental Justice Team at Lone Star Legal Aid publishes Environmental Justice News, which keeps communities updated on the team's ongoing environmental law efforts throughout its 72-county service area in Texas. The monthly newsletter provides an overview of the types of legal cases they are handling for eligible individuals and organizations who are living in fenceline communities and other areas where environmental justice is a concern. Read the August edition here. Find previous editions at lonestarlegal.blog. To sign up for the free newsletter, click here.
---
Bird Final Face-off: Attwater's Prairie-Chicken vs. Yellow-crowned Night-Heron – voting ends Aug. 23
So what will it be– the endangered Attwater's Prairie-Chicken or the Yellow-crowned Night-Heron found in many of our neighborhoods and area bayous? Houston Audubon's "Bird of Houston" contest has reached the final face-off, and voting is underway. The winning Bird of Houston will be announced at the start of Bird Week festivities, from Sept. 21-28, in honor of Houston Audubon's 50th anniversary. All voting will be done online at houstonaudubon.org/birdofhouston.
---
Smith Point Hawk Watch continues through Nov. 30
Through Nov. 30, 2019, the Gulf Coast Bird Observatory, working with Hawk Watch International, Texas Parks & Wildlife Department, and the U.S. Fish and Wildlife Service, will host the Smith Point Hawk Watch, an annual census of the raptors migrating through Smith Point on the eastern shore of Galveston Bay each fall. For more information, visit gcbo.org.
---
H-GAC Solid Waste Workshop: Food Donation
On Aug. 22, 2019, from 8:30 a.m.-12:30 p.m., the Houston-Galveston Area Council's latest Solid Waste Workshop will focus on food waste, specifically how to begin using food donations in communities to reduce waste and feed people in need. The event will be co-hosted by the U.S. Environmental Protection Agency. For more information and to register, visit h-gac.com.
---
Hurricane Harvey: Two Years Later
On Aug. 22, 2019, from 9:30 a.m.-4:30 p.m., the Baylor College of Medicine Section of Epidemiology and Population Science and the Gulf Coast Center for Precision Environmental Health will host a symposium highlighting selected research and organizational activities that occurred during and after Hurricane Harvey, and providing an update on key milestones and data obtained from associated disaster research response activities with the local community and other stakeholders (see the agenda). The event is is free but registration is required. For more information and to register, visit bcm.edu.
---
Texas Water Development Board Flood Stakeholder Meetings
On Aug. 23, 2019, from 9:30-11:30 a.m., the Texas Water Development Board will hold the last in a series of meetings across the state to seek public comments on the new state and regional flood planning process and the new flood financing program. The flood planning program will result in regional flood plans in 2023 and the first state flood plan in September 2024. Early efforts of the planning process will focus on setting up the regional flood planning groups. The final meeting will be held at Houston City Hall, Council Chamber, 801 Bagby St.
---
Rhapsody on the Reef at Moody Gardens
On Aug. 23, 2019, from 8-11 p.m., the Aquarium at Moody Gardens in Galveston will host "Rhapsody on the Reef," a fundraising event celebrating annual coral spawning in the Flower Garden Banks National Marine Sanctuary. The event will include a live-stream the coral spawning with special presentations from NOAA, the Correa Lab at Rice University, the Galveston Bay Foundation, music from the River Oaks String Quartet, and more. Proceeds will go toward coral conservation. For more information and to purchase tickets, visit moodygardens.com. Meanwhile, you can follow the Global Foundation for Ocean Exploration's exploration of the Sanctuary's corals through Aug. 25 at engineeringfordiscovery.org.
---
2019 AIA Sandcastle Competition on Aug. 24
The 33rd Annual AIA Sandcastle Competition, a fundraising event for AIA Houston and ArCH Foundation, will take place Aug. 24, 2019 at East Beach in Galveston. More than 60 teams have their eyes and shovels set on winning the prestigious Gold Bucket Award. Sculptures are rated on originality of concept, artistic execution, technical difficulty, carving technique, and utilization of the site. For more information, visit aiahouston.org.
---
Galveston Historical Association offers final Marine Biology Tour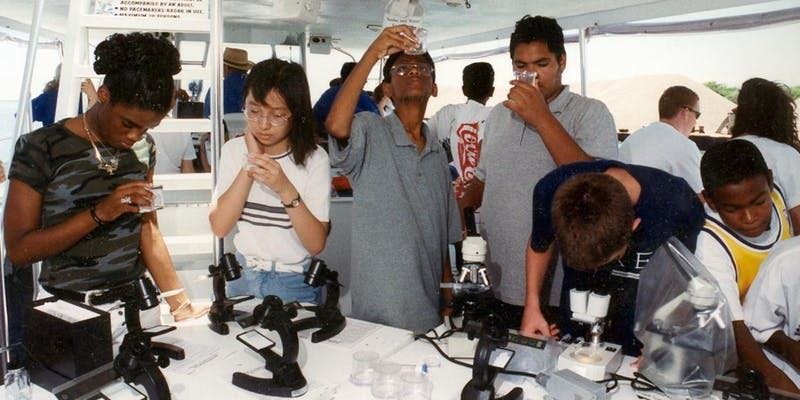 On Aug. 24, 2019, the Galveston Historical Association will offer its final Marine Biology Tour of the summer. Participants can observe dolphins and other species in their natural habitat, trawl for and handle marine organisms, study plankton through a microscopic lens, and explore Galveston Bay's rich history. This unique experience takes place on board the SEAGULL II, a 50-foot catamaran which docks at the Texas Seaport Museum, and is led by a marine biologist. For more information and to register, visit eventbrite.com.
---
Creation Care Fest/Environmental Extravaganza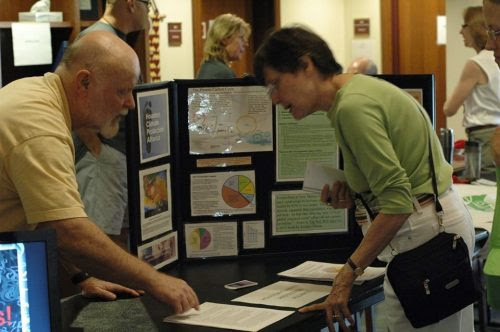 On Aug. 24, 2019, from 10 a.m.-3:30 p.m., Faith Lutheran Church, 4600 Bellaire Blvd., will host is Creation Care Fest/Environmental Extravaganza. This free event will include lectures by expert speakers on The State of Our World, an exhibit by local environmental organizations, and a family-friendly festival with kids' activities such as nature/environment-focused games, crafts, encounters with live education animals, seed planting and more. For more information and to register, visit eventbrite.com.
---
"Owl at the Moon" benefit for TWRC Wildlife Center
On Aug. 24, 2019, from 7-10 p.m., The Art Cellar of Houston will host an "Owl at the Moon" painting class. The class will offer step-by-step instructions on how to create an acrylic painting on a 16X20 stretched canvass. Fifty percent of the proceeds will be donated to the TWRC Wildlife Center. For more information and to register, visit artcellarhouston.com.
---
Webinar: What's the Health of Galveston Bay?
On Aug. 25, 2019, beginning at 6 p.m., Christ the King Lutheran Church will present a webinar featuring T'Noya Thompson, advocacy programs manager for Galveston Bay Foundation, who will discuss the findings of the 2019 Galveston Bay Report Card, a citizen-driven, scientific analysis of the health of Galveston Bay. For more information and to register, eventbrite.com.
---
Superpower: One Man's Quest to Transform American Energy
On Aug. 27, 2019, from 5:30-7:30 p.m., the Baker Institute for Public Policy at Rice University will present a discussion with Wall Street Journal energy reporter Russell Gold about his new book, which recounts the efforts of Houston businessman Michael Skelly, who succeeded in building the second largest wind power company in the U.S., and how the final part of his plan — expanding the reach of that power — was thwarted. His vision, however, lives on, and new players are forging the path to cheaper, cleaner energy. For more information and to register, visit bakerinstitute.org.
---
The Impact of Hurricane Harvey on the Texas Gulf Coast
On Aug. 27, 2019, beginning at 6:30 p.m., the Houston Museum of Natural Science will host a panel discussion on the long-term effects by Harvey on the Texas Coast is now being revealed to scientists. A collection of researchers from diverse fields will present flash talks on a variety of topics, including viruses, microbes, coral reefs, spread of invasive ants, rapid evolution of insects and proposed storm surge barriers. For more information and to purchase tickets, visit hmns.org.
---
TEXAS Renewable Energy Policy
On Aug. 27, 2019, from 6-8:30 p.m., the Houston Renewable Energy Group will host a panel discussion on how federal and state policies have impacted the development of renewable energy in Texas. Panelists will cover what has worked and what hasn't and shed light on which policies will be the most beneficial to the continued growth of renewables in Texas. For more information, see the Facebook event.
---
Houston Tomorrow Civic Discussion: Houston's Climate Action Plan
On Aug. 28, 2019, from noon-1:30 p.m., Houston Tomorrow will host a brown-bag discussion featuring Lara Cunningham, chief sustainability officer for the City of Houston, who will give an overview of the city's recently released Climate Action Plan. The event will be held at the Houston-Galveston Area Council, 3555 Timmons Ave. To RSVP, send an email to info@houstontomorrow.org.
---
PACE in Houston: The Sequel
On Aug. 28, 2019, from 6-8 p.m., the Green Building Resource Center will host a panel discussion on Texas PACE (Property Assessed Clean Energy), which enables property owners to finance 100 percent of their energy saving, water conservation, and distributed generation improvements with little to no capital outlay. For more information and to RSVP, visit codegreenhouston.org.
---
Horned Lizard Restoration
On Aug. 28, 2019, beginning at 6:30 p.m., the Houston chapter of the Native Prairies Association of Texas will hold its monthly meeting featuring a presentation by Nathan Rains, Texas Parks & Wildlife Department's Wildlife Diversity Biologist in the Cross Timbers and Hill Country Wildlife districts, on "Texas Horned Lizard Restoration." The event will be held at the American Red Cross building. For more information, visit houstonprairie.org.
---
Air Alliance Houston's Breakfast with Bakeyah
On Aug. 29, 2019,beginning at 8 a.m., Air Alliance Houston will host a breakfast discussion with executive director Dr. Bakeyah Nelson and Dr. Aaron Dunn from the County Judge's office, who will discuss the findings and recommendations of a new Gap Analysis Report analyzing the county's ability to respond to and communicate with the public about disasters at facilities handling hazardous chemicals. The event will be held at the AAH offices, 3914 Leeland St. RSVP to info@airalliancehouston.org.
---
Sunnyside Reinventing Cities Announcement
On Aug. 29, 2019, beginning at 11 a.m., Mayor Sylvester Turner, the City of Houston's Sustainability Office, and C40 Cities will hold an event to announce the selected finalist of the Reinventing Cities Competition in Sunnyside. The event will be held at the Sunnyside Community Center. For more information and to RSVP, see eventbrite.com.
---
Bayou Land Conservancy presents Wild & Scenic Film Festival
On Aug. 29, 2019, from 6-9:30 p.m., Bayou Land Conservancy will host the Wild & Scenic Film Festival,.aimed to increase community understanding of the connection we share with the planet and our role as stewards to keep it healthy for the next generations. The event will be held at the Star Cinema Grill Vintage Park in Spring. For more information and to purchase tickets, visit bayoulandconservancy.org.
---
Keep Houston Beautiful's Mayor's Proud Partners nominations due Aug. 30
Keep Houston Beautiful will present the annual Mayor's Proud Partners in November. The program recognizes individuals, civic groups and businesses who demonstrate civic pride at its finest. Recipients are chosen by a select committee who are seeking those who have gone above and beyond in programs or projects which benefit the community in a variety of ways, including environmental stewardship, long-term durability/sustainability, recycling, and more. Nominations are due Aug. 30, 2019. For more information and to make a nomination, visit houstonbeautiful.org.
---
Parks and Natural Areas Awards application open Sept. 1
The Houston-Galveston Area Council will open the Parks and Natural Areas (PNA) Awards applications on Sept. 1., 2019. PNA awards honor projects in four categories: projects over $500,000; projects under $500,000; planning process; and policy tools. Winning entries serve as models for planning and project implementation for parks and natural areas in the region. The application period will be open until 5 p.m. Monday, Sept. 30. See the online application guide. Winners will be notified in December. The awards ceremony and half-day parks event will be in February 2020. For more information, contact Andrea Tantillo at (832) 681-2507.
---
TV: Texas Parks & Wildlife
Broadcast on KUHT Channel 8 at 3 p.m. each Saturday and on municipal access cable channels in Baytown, Deer Park, Houston, Texas City, Galveston, Nassau Bay, Pasadena, Seabrook, Sugar Land, and on HCC TV. More info on the TPWD website (* indicates a segment about the Houston area). For a preview, visit TPWD's YouTube Page.
Show producer Don Cash has created a haven for frogs and other wildlife at his home in Austin
A study sheds new light on how bobcats live among us, in the suburbs and edges of our cities, without conflict and almost completely without notice
Postcard: Early morning at Gus Engeling Wildlife Management Area near Palestine
---
Additional Upcoming Events