Houston Environmental News Update August 14, 2019
Texas Coastal Exchange, Flower Garden Banks exploration, Bird of Houston contest, Smith Point Hawk Watch, Green Film: Ay Mariposa, Green Jobs, and more
During CEC's 2019 Houston Environmental Summit on August 2, leaders of Houston's environmental community heard from noted environmental attorney and Rice University professor Jim Blackburn on the brand-new Texas Coastal Exchange, a nonprofit conservation organization (you can see his presentation here, starting at the 39:30 mark). The exchange, abbreviated TCX, is designed to help "reduce levels of carbon dioxide in the air reduce the severity of flooding and storm surges, nurture fisheries, and provide migratory bird habitat" by paying Texas landowners to keep part of their land in its natural state.
The TCX has already garnered a lot of media attention, including this story by Houston Chronicle environmental reporter Perla Trevizo and this one by Houston Public Media government reporter Andrew Schneider.
As Blackburn told the Chronicle, "By necessity in Texas, we found a pathway that works for private landowners and works for conservation and is a pathway that, as far as I know, no one else has discovered."
In addition to corporate donations, like the donation by Kirksey directed to land owned by Galveston Bay Foundation described in the Houston Chronicle article, TCX accepts donations from individuals. Donations support carbon storage that is already occurring on the Texas coast. And, if you haven't checked your carbon footprint lately, the website has a calculator to find your footprint, and then the ability offset that footprint. Offsets make great gifts.
You can learn more about TCX's approach at texascoastalexchange.org.
The banner image, taken by Azure Bevington, is courtesy Texas Coastal Exchange.
---
CEC NOTES
Houston Green Films: Ay Mariposa
The Houston Green Film for August 21 will be "Ay! Mariposa!", a documentary about two women and a rare community of butterflies standing on the front lines in a battle against the proposed U.S.-Mexico border wall. We will be joined by the director of the National Butterfly Center, the CEO of Houston Wilderness, and the board president of Native Plant Society of Texas Houston Chapter. Socializing from 6:30, film at 7:00. Upcoming film: "Hot Grease" on September 18.
---
Wild About Houston: A Green Film Festival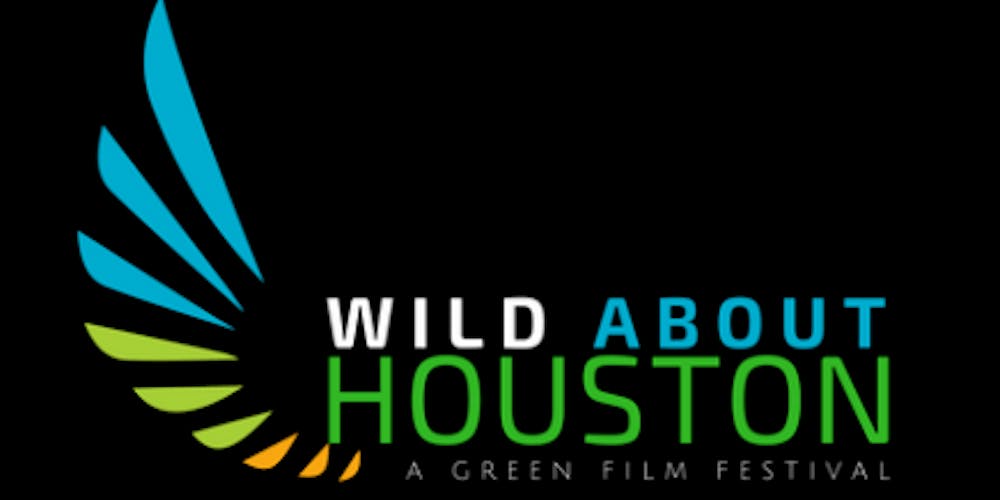 Join CEC, the Houston GREEN Film Series, Rice Media Center and additional partners on October 16, 2019, for "Wild About Houston: A Green Film Festival." We will showcase local short films that tell environmental stories. Please watch the contenders on the CEC YouTube Channel, and give a thumbs up to your favorites to see them on the big screen. Submit a film for consideration via our Google Form. Secure a ticket today, or register to host an exhibit table, via Eventbright.
---
Earth Day Houston
Earth Day Houston, part of the 50th worldwide observance, will be held at Discovery Green on Sunday, April 19, 2020. Opportunities to volunteer, sponsor, and exhibit will be available soon.
---
Candidate Forums and Questionnaires
Are you organizing a candidate forum or questionnaire for the November 2019 election? CEC is gathering information about election-related activities within our environmental communities. Let us know what you are planning, and we'll keep you in the loop. CEC is interested in either hosting, coordinating, and/or supporting the efforts of local environmental nonprofits leading up to the election. Send your comments to rachel@cechouston.org. Note: the filing deadline for the November City of Houston elections is August 26, 2019. CEER Houston will be hosting a mayoral candidate forum on Saturday, September 21, 2019.
---
Interested in serving on the CEC Board or a Committee?
CEC is seeking individuals who might be interested in joining our board of directors in January 2020, or volunteering to serve on one of our committees starting this year. We are hosting information sessions for prospective board and committee members to learn more about the commitment and opportunities. Upcoming sessions include the evenings of September 23, and October 15. For more information (including directions to our top secret world headquarters), please email rachel@cechouston.org.
---
Scroll down to read notes from our member organizations and the community, or view the emailed version of the newsletter, which includes a green job listing.
---
COALITION & COMMUNITY NOTES
We have endeavored to confirm the opportunities listed below. Please consider confirming directly with the hosts.
Exploration of Flower Garden Banks National Marine Sanctuary now underway
Starting this week, you can watch live broadcasts with researchers as they explore areas around Texas's own Flower Garden Banks National Marine Sanctuary, as well as other reefs and banks under consideration for sanctuary expansion. This summer, Global Foundation for Ocean Exploration is working aboard the Research Vessel (R/V) Manta, to make these broadcasts possible. Scientists will study low-light (mesophotic) reef communities, investigate how corals and sponges from different areas are connected by ocean currents, observe coral reproduction, and sample mesophotic corals using GFOE's custom-built ROV Yogi. The first leg of the expedition (Aug. 14-18) will focus on coral reef biodiversity and connectivity by identifying fish and invertebrate species that call the reefs home. The second leg (Aug. 21-25) will provide a unique opportunity to view the first direct observation of mesophotic coral spawning on these reefs during mostly night dives. The final leg of the expedition (Aug. 28-Sept. 1) will answer key questions about black corals and their biology. Learn more and see the live video feed at sanctuaries.noaa.gov.
---
Special Texas water resources magazine available for free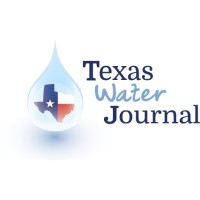 The Texas Water Journal, an online, peer-reviewed journal for Texas water resources management, research, and policy, has collaborated with the American Water Resources Association to publish a special issue of "Water Resources Impact." Editor-in-Chief Todd H. Votteler, Ph.D., is the guest editor for "Water, Texas Style," a primer on Texas water issues featuring a collection of articles by Texas Water Journal editors, board members, and contributors. The AWRA has made this special issue available to nonmembers. You can find it here.
---
Bird Final Face-off: Attwater's Prairie-Chicken vs. Yellow-crowned Night-Heron – voting ends Aug. 23
So what will it be– the endangered Attwater's Prairie-Chicken or the Yellow-crowned Night-Heron found in many of our neighborhoods and area bayous? Houston Audubon's "Bird of Houston" contest has reached the final face-off, and voting is underway. The winning Bird of Houston will be announced at the start of Bird Week festivities, from Sept. 21-28, in honor of Houston Audubon's 50th anniversary. All voting will be done online at houstonaudubon.org/birdofhouston.
---
Smith Point Hawk Watch begins Aug. 15
From Aug. 15 through Nov. 30, 2019, the Gulf Coast Bird Observatory, working with Hawk Watch International, Texas Parks & Wildlife Department, and the U.S. Fish and Wildlife Service, will host the Smith Point Hawk Watch, an annual census of the raptors migrating through Smith Point on the eastern shore of Galveston Bay each fall. For more information, visit gcbo.org.
---
Community workshops on I-45 expansion
The City of Houston, in partnership with a technical team from Huitt-Zollars and the UH Community Design Resource Center, is hosting community workshops on the proposed I-45 expansion in August. The concerns and mitigation strategies shared by the public regarding the I-45 project will contribute to the technical team's alternative designs and recommendations for changes to TxDOT. The meetings are geared toward the separate segments of the project. For more information, visit houstontx.gov.
Thursday, August 15, 2019 6-8 p.m. (optional introduction at 5:30 p.m.) Segment 1-North (Beltway 8 to N. Shepherd) Aldine Ninth Grade School 10650 North Freeway, Accessible by METRO routes 56, 59, & 99
Saturday, August 17, 2019 10 a.m.-12 p.m. (optional introduction at 9:30 a.m.) Segment 1-South (N Shepherd to I-610) Burrus Elementary 701 E 33rd St., Accessible by METRO routes 44 & 56
---
Urban Wetlands lecture with Native Plant Society
On Aug. 15, 2019, beginning at 6:45 p.m., the Native Plant Society of Houston will hold its monthly meeting, featuring a presentation by Mary Carol Edwards called "Bringing Ecological Benefits Right Up to the Sidewalk with Urban Wetlands." The presentation will include virtual tour of some of Houston's best urban and suburban wetlands in campuses, parks, roadways and neighborhoods. The meeting will be held at the American Red Cross Building. For more information, visit npsot.org.
---
Aquatic WILD Workshop
On Aug. 16, 2019, from 9 a.m.-4 p.m., Texas Parks and Wildlife will offer a professional development workshop for anyone who works with children to help them explore the fascinating world of aquatic wildlife and ecosystems using fun, hands-on educational activities. Participants will experience engaging TEKS-aligned activities while networking with other educators. The workshop will be held at the Big Stone Lodge at Dennis Johnston Park, Spring. For more information and to preregister (required), visit tpwd.texas.gov.
---
UH and Executive Service Corps Houston helps nonprofits take advantage of current technology
A joint program between the UH Bauer School of Business and the Executive Service Corps of Houston is designed to provide ESCH clients with business solutions by providing access to the knowledge and technical skills of the Bauer faculty and students of their Management Information Systems Department and ESCH's business and nonprofit experience.Student teams, under the direct supervision of Decision and Information Science Center faculty members and with the mentorship of ESCH Consultants, work on business projects which could include IT consulting, web, database, and network management and more. Submit a request form through the ESCH website (www.eschouston.org) no later than Aug. 16, 2019. Indicate you are applying for the UH-MIS Program in the Consultation needed section of the Request for Assistance Form. This program has a nominal fee of $250 per nonprofit to cover management of the program plus mentoring by an ESCH consultant. If you have any questions, call at 713-780-2208 or send an email to esch@eschouston.org.
---
H-GAC Disaster Debris Recovery Workshop
On Aug. 16, 2019, from 8:30 a.m.-12:30 p.m., the Houston-Galveston Area Council will host a Disaster Debris Recovery Workshop. The workshop will provide participants an opportunity to discuss concerns and share best practices and lessons learned from past debris management response and recovery efforts. It will include findings from the Hurricane Debris and Impacts on Landfills Report and findings and recommendations regarding debris management from the Report of the Governor's Commission to Rebuild Texas. Interested participants can register to attend in-person or via webinar.
---
Volunteer Work Day at Don Greene Nature Park
On Aug. 17, 2019, from 9 a.m.-noon, the Friends of Don Greene will host the monthly Volunteer Work Day at Don Greene Nature Park, 6009 Cypress St. The event will include planting trees and starting a pocket prairie. There may be some additional work to clear non-natives growing in the warm weather. Bring a light breakfast snack to share. Bring a wheelbarrow, if you have one, garden gloves and shovel. For more information, visit facebook.com/friendsofdongreene/.
---
Galveston Bay Foundation Rain Barrel Workshop at Houston Maritime Museum
On Aug. 17, 2019, from 10-11 a.m., the Galveston Bay Foundation will host a Rain Barrel Workshop to teach the public about the cost savings and environmental benefits of collecting rainwater, and proper rain barrel installation instructions and tips. The $35 registration fee includes one 35-gallon barrel, one connector kit, and admission to the workshop for the registrant and one guest. The workshop will be held at the Houston Maritime Museum, 2311 Canal Street. For more information and to register, visit galvbay.org.
---
State of the Bay Symposium proposals due Aug. 19
The Galveston Bay Estuary Program will host the 11th State of the Bay Symposium on January 22-23, 2020 at the Moody Gardens Hotel and Convention Center in Galveston and is seeking proposals for presentations (read the full Call for Proposals). All proposals must be received in electronic format at the GBEP offices no later than close of business on August 19, 2019 via e-mail. Once the proposals have been reviewed, you will be notified if your presentation or session has been accepted for inclusion in the symposium by October 1. If you have questions, please contact Cynthia Clevenger at (281) 486-1245 or cynthia.clevenger@tceq.texas.gov. Or call the main number at 281-218-6461.
---
Texas Water Development Board Flood Stakeholder Meetings
The Texas Water Development Board is holding a series of meetings across the state to seek public comments on the new state and regional flood planning process and the new flood financing program. The flood planning program will result in regional flood plans in 2023 and the first state flood plan in September 2024. Early efforts of the planning process will focus on setting up the regional flood planning groups. The remaining meetings will be held:
Aug. 19, 2019, 9:30-11:30 a.m., webinar at http://texasadmin.com/tx/twdb/
Aug. 23. 2019, 9:30-11:30 a.m., Houston City Hall, Council Chamber, 801 Bagby St., Houston
---
Memorial Park 101: Summer Blooms
On Aug. 20, 2019, Memorial Park Conservancy and park staff will host a free, hour-long walk highlighting some of the stunning flowers that bloom during the hottest time of year. Participants should expect to walk about 1-2 miles on potentially uneven surfaces, please wear comfortable closed-toed walking shoes and bring water. For more information, visit the Facebook event.
---
Bay Area Sierra Club meeting: Harris County flood control projects
On Aug. 21, 2019, from 7-8:30 p.m., the Bay Area chapter of the Sierra Club will hold its monthly meeting featuring a presentation by Jeremy Ratcliff, Precinct 2 coordinator for the Harris County Flood Control District, on flood control projects in the precinct. There will be an opportunity to ask questions and make comments. For more information, see the Meetup event.
---
H-GAC Solid Waste Workshop: Food Donation
On Aug. 22, 2019, from 8:30 a.m.-12:30 p.m., the Houston-Galveston Area Council's latest Solid Waste Workshop will focus on food waste, specifically how to begin using food donations in communities to reduce waste and feed people in need. The event will be co-hosted by the U.S. Environmental Protection Agency. For more information and to register, visit h-gac.com.
---
Hurricane Harvey: Two Years Later
On Aug. 22, 2019, from 9:30 a.m.-4:30 p.m., the Baylor College of Medicine Section of Epidemiology and Population Science and the Gulf Coast Center for Precision Environmental Health will host a symposium highlighting selected research and organizational activities that occurred during and after Hurricane Harvey, and providing an update on key milestones and data obtained from associated disaster research response activities with the local community and other stakeholders (see the agenda). The event is is free but registration is required. For more information and to register, visit bcm.edu.
---
Horned Lizard Restoration
On Aug. 22, 2019, beginning at 6:30 p.m., the Houston chapter of the Native Prairies Association of Texas will hold its monthly meeting featuring a presentation by Nathan Rains, Texas Parks & Wildlife Department's Wildlife Diversity Biologist in the Cross Timbers and Hill Country Wildlife districts, on "Texas Horned Lizard Restoration." The event will be held at the American Red Cross building. For more information, visit houstonprairie.org.
---
2019 AIA Sandcastle Competition on August 24
The 33rd Annual AIA Sandcastle Competition, a fundraising event for AIA Houston and ArCH Foundation, will take place Aug. 24, 2019 at East Beach in Galveston. More than 60 teams have their eyes and shovels set on winning the prestigious Gold Bucket Award. Sculptures are rated on originality of concept, artistic execution, technical difficulty, carving technique, and utilization of the site. For more information, visit aiahouston.org.
---
Galveston Historical Association offers final Marine Biology Tour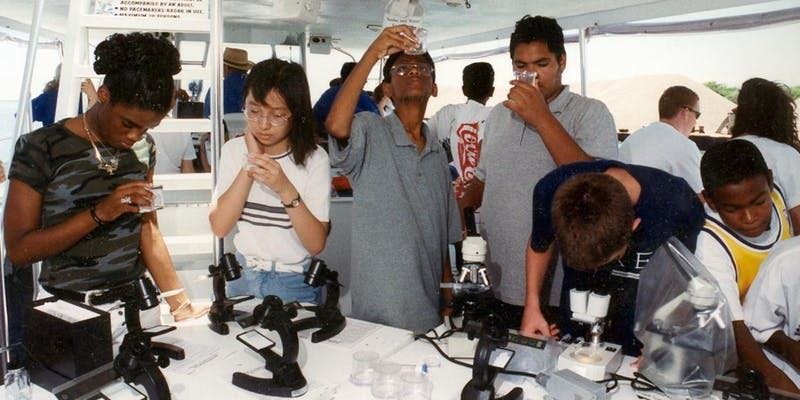 On August 24, 2019, the Galveston Historical Association will offer its final Marine Biology Tour of the summer. Participants can observe dolphins and other species in their natural habitat, trawl for and handle marine organisms, study plankton through a microscopic lens, and explore Galveston Bay's rich history. This unique experience takes place on board the SEAGULL II, a 50-foot catamaran which docks at the Texas Seaport Museum, and is led by a marine biologist. For more information and to register, visit eventbrite.com.
---
Creation Care Fest/Environmental Extravaganza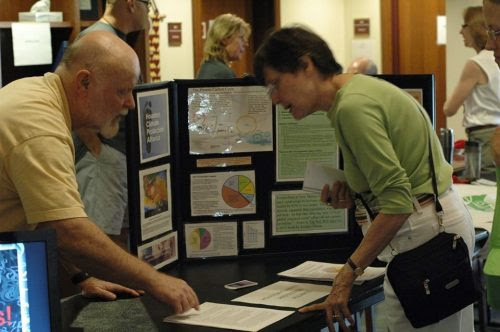 On Aug. 24, 2019, from 10 a.m.-3:30 p.m., Faith Lutheran Church, 4600 Bellaire Blvd., will host is Creation Care Fest/Environmental Extravaganza. This free event will include lectures by expert speakers on The State of Our World, an exhibit by local environmental organizations, and a family-friendly festival with kids' activities such as nature/environment-focused games, crafts, encounters with live education animals, seed planting and more. For more information and to register, visit eventbrite.com.
---
"Owl at the Moon" benefit for TWRC Wildlife Center
On Aug. 24, 2019, from 7-10 p.m., The Art Cellar of Houston will host an "Owl at the Moon" painting class. The class will offer step-by-step instructions on how to create an acrylic painting on a 16X20 stretched canvass. Fifty percent of the proceeds will be donated to the TWRC Wildlife Center. For more information and to register, visit artcellarhouston.com.
---
Gulf of Mexico Oil Spill & Ecosystem Conference abstracts due Sept. 30
The Gulf of Mexico Oil Spill & Ecosystem Conference, with the theme "2020: A Milestone in Gulf of Mexico Research," will be held Feb. 3-6, 2020 in Tampa, Florida. The conference will mark the 10-year anniversary of the Deepwater Horizon disaster. The conference solicits abstracts designed to share latest research findings and support interdisciplinary dialogue about research implications, applications, and synthesis. Priority will be given to abstracts that promote fundamental Gulf ecosystem science and link scientific results to ecosystem resilience, oil spill response, or restoration and management. Abstract submission will close on September 30, 2019. Please click here for more information on submitting an abstract. You do not need to be registered to submit an abstract. Registration will open in late August.
---
TV: Texas Parks & Wildlife
Broadcast on KUHT Channel 8 at 3 p.m. each Saturday and on municipal access cable channels in Baytown, Deer Park, Houston, Texas City, Galveston, Nassau Bay, Pasadena, Seabrook, Sugar Land, and on HCC TV. More info on the TPWD website (* indicates a segment about the Houston area). For a preview, visit TPWD's YouTube Page.
Biologists battle the invasive Giant Reed, which threatens nearly every river system in the state
Stephen F. Austin State Park provides the opportunity to get up close to nature *
Kids at Texas A&M's SeaCamp solve mysteries using biology, chemistry, and physics
---
Additional Upcoming Events