National Pollinators Week, Houston Green Film Series: Don't Panic, I-45 Expansion Meetings, Green Jobs, and more
Pollinators may be best known for making the large array of wildflowers blooming across Texas during spring and summer possible, but they also play a huge part in global food production. Without pollinators like honey bees, we would lose foods like apples, blueberries, coffee, mangoes and tomatoes, to name just a few.
That's why it's so important for us to celebrate National Pollinator Week (June 17-23) and Texas Pollinator Week (June 17-23) through events hosted by local organizations in the Houston area. As the human population increases, pollinators will become more and more crucial to feeding billions of people.
Unfortunately, many pollinator species are in decline globally due to habitat destruction, disease, pesticide exposure, and climate change. You can do your part by supporting Texas pollinators, bees, hummingbirds, and moths (among others), by using less pesticides, growing flowers on your property or providing specialized shelters, like bee boxes.
Here are a few local events you can attend to learn more about these helpful species:
---
CEC NOTES
Save the Dates: Green Films, Greater Houston Environmental Summit, Environmental Educators Exchange, Earth Day
Houston Green Films: Please join CEC, the Houston Green Film Series, the Rice Media Center, and additional partners on June 19, 2019, at 6:30 p.m. for conversation, networking, and a light meal, followed by a film at 7 p.m. and panel discussion at 8 p.m. The June feature will be Don't Panic: The Truth About Population, an infographic extravaganza with world-famous Swedish statistician/showman Hans Rosling. His main message – that our world is profoundly changing in ways most of us simply don't realize, much of it for the better.
Greater Houston Environmental Summit: Friday, August 2, 2019, from 8:30 a.m.-3 p.m. at the United Way of Greater Houston's Community Resource Center. In addition to excellent presentations, we will again offer small-format table talks. Details and registration will be available early summer 2019.
Earth Day Houston, part of the 50th worldwide observance, will be held at Discovery Green on Sunday, April 19, 2020.
The Environmental Educators' Exchange next quarterly meeting will be on Wednesday, August 7, 2019, at 4:30 p.m. Location TBD.
Candidate Forums and Questionnaires
Are you organizing a candidate forum or questionnaire for the November 2019 election? CEC is gathering information about election-related activities within our environmental communities. Let us know what you are planning, and we'll keep you in the loop. CEC is interested in either hosting, coordinating, and/or supporting the efforts of local environmental nonprofits leading up to the election. Send your comments to [email protected] Note: the filing deadline for the November City of Houston elections is August 26, 2019.
---
Interested in serving on the CEC Board or a Committee?
CEC is seeking individuals who might be interested in joining our board of directors in January 2020, or volunteering to serve on one of our committees starting this year. Over the next few months, we are hosting information sessions for prospective board and committee members to learn more about the commitment and opportunities. Upcoming sessions include the evenings of June 24, July 29, September 23, and October 15. For more information, please email [email protected]
---
Scroll down to read notes from our member organizations and the community, or view the emailed version of the newsletter, which includes a green job listing.
---
COALITION & COMMUNITY NOTES
We have endeavored to confirm the opportunities listed below. Please consider confirming directly with the hosts.
I-45 Expansion Project Meetings
Air Alliance Houston and LINK Houston remind us that there are several upcoming public meetings involving the proposed TxDOT project to expand Interstate 45.
On Thursday, June 13 at 10 a.m., the Houston City Council's Transportation, Technology, and Infrastructure Committee will address the I-45 expansion project at a special called meeting. Quincy Allen of TxDOT, Margaret Wallace Brown of the City of Houston Planning Department, and Bob Eury of Central Houston will give presentations and answer questions from the public. The meeting (see the agenda) will take place at the City Hall Council Chambers, 2nd floor, 901 Bagby Street.
TxDOT is holding a series of public engagement meetings to discuss the remaining two technical reports required for the final Environmental Impact Statement (EIS) of the North Houston Highway Improvement Project (NHHIP): the Community Impacts Report and the Cumulative Impacts Report. Community stakeholders are encouraged to express their opinions.

The dates of the next meetings are: Tuesday, June 11, 6-7:30 p.m. at Partnership Tower, 701 Avenida De Las Americas, Suite 200; and Thursday, June 13, 6-7:30 p.m. Empowerment Community Center, 8333 Sweetwater Lane, Houston.
As part of the work of the city's NHHIP Public Engagement Facilitation Group, three public meetings have been scheduled. These meetings are meant to help the City of Houston provide additional opportunities for communities to express their views about the I-45 expansion.
The meeting dates are:
June 20 at 3 p.m. Houston Mayor's NHHIP Public Engagement Facilitation Group, Leonel Castillo Community Center, 2101 South Street, Houston
June 20 at 6 p.m. City of Houston Public Meeting on the NHHIP Harris County Department of Education, 6300 Irvington Blvd., Houston (see the notice)
June 26 at 6 p.m. City of Houston Public Meeting on the NHHIP (same as the June 20 meeting), Acres Home Multi-Service Center, 719 W. Montgomery Road, Houston (see the notice)
---
Nominate a Bird of Houston
Houston Audubon invites the public to celebrate Houston by helping select a bird species that best represents the Bayou City. Houstonians are encouraged to nominate the bird inspires or connotes emotion or thought when they think of the city. The nomination period runs through July 15, 2019, and open voting for the finalists will be on July 22. The winner will be announce at the beginning of Houston Audubon's 50th anniversary Bird Week festivities (Sept. 21-28, 2019). For more information and to make a nomination, visit houstonaudubon.org.
---
Flower Garden Banks National Marine Sanctuary seeking Advisory Council members
Flower Garden Banks National Marine Sanctuary is accepting applications for four seats on its Advisory Council, a community-based group of individuals that provide advice for sanctuary management. The seats are: Conservation, Education, Recreational Fishing, and Research. Find more information and application materials at flowergarden.noaa.gov. The deadline for application submissions is July 10, 2019.
---
Spring Creek Nature Trail's new Eco-Tour
The Spring Creek Nature Trail, a partnership between Bayou Land Conservancy, Texas Parks & Wildlife, Greater Houston Off Road Biking Association, The Woodlands Township, The Howard Hughes Corporation, Montgomery and Harris Counties, is a 14-mile, natural-surface path that was built largely by volunteers. It is open to hikers, bikers, birders, and other nature lovers. There is now a free audio tour, called Eco-Tour, available through the TravelStorys app. For more information and to download the app, visit bayoulandconservancy.org.
---
Lower Colorado River Authority Habitat Conservation Plan comments due June 13
The Lower Colorado River Authority Transmission Services Corporation has submitted an application to the U.S. Fish and Wildlife Service for an Incidental Take Permit under the Endangered Species Act. LCRA TSC has developed a proposed Habitat Conservation Plan to minimize potential impacts of transmission line construction and maintenance across 241 Texas counties on 22 federally listed endangered species and one non-listed species. The Service encourages the public to review and provide comments on LCRA TSC's HCP and the Service's draft Environmental Impact Statement. Written comments must be received by June 13, 2019. To see the associated documents, which includes directions on how to comment, visit fws.gov.
"The Texas Coastal Exchange: A New Conservation Tool"
On June 13, 2019, beginning at 7:30 p.m., the Sierra Club Houston Group will hold its monthly meeting. The featured speaker will be Jim Blackburn, environmental lawyer and co-director of the SSPEED Center at Rice University, on "The Texas Coastal Exchange: A New Conservation Tool" (read more about the TCX here).The meeting will be held at St. Stephen's Episcopal Church, Pecore Hall. For more information, visit sierraclub.org.
---
"The River and the Wall" screenings at 14 Pews
On June 14 and 15, beginning at 7 p.m., 14 Pews will screen the documentary "The River and the Wall," directed by Ben Masters. The film follows five friends on an immersive adventure through the unknown wilds of the Texas borderlands as they travel 1,200 miles from El Paso to the Gulf of Mexico on horses, mountain bikes, and canoes (see the trailer). For more information and to purchase tickets, visit 14pews.org.
---
SSPEED Center annual conference early registration ends June 15
Rice University's Severe Storm Prediction, Education, & Evacuation from Disasters (SSPEED) Center will hold its annual conference on October 8- 9, 2019 at the Glasscock School of Continuing Studies. At this year's event, "Post-Harvey Era: Resilient Engineering, Infrastructure & Policy", top academic, consulting and governmental experts will present. U.S. Army Corps of Engineers, FEMA, City of Houston, Harris County will provide governmental updates. Early registration ends June 15. For more information and to register, visit sspeed.rice.edu.
---
Nature Heritage Society Hill Hike
On June 15, 2019, beginning at 8:15 a.m., the Nature Heritage Society will host a hike at the Hill at Sims Greenway. The trail is approximately 2.5 miles; but shorter routes are available. All ages and fitness levels are welcome. Please wear comfortable, supportive, closed-toe shoes. A hat and sunglasses are also recommended. For more information, visit the Facebook event.
---
Specialty Plant Sale at Mercer Botanic Gardens
On June 15, 2019, from 9 a.m.-2 p.m., Mercer Botanic Gardens will host a Specialty Plant Sale featuring heat tolerant plants, including begonias, hostas, farfugiums, ferns, firespikes, and justicias. For more information, visit the Facebook event.
---
Texas A&M Forest Service Vegetative Control Goals Workshop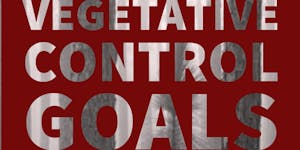 On June 15, 2019, from 9:30 a.m.-12:30 p.m., the Texas A&M Forest Service will present an Achieving Vegetative Control Goals workshop at Jones State Forest, Conroe. Landowners can learn more about forest health management, woodland aesthetics, wildlife enhancement, and wildfire prevention. The event is free; however, registration is required at eventbrite.com. For more information, contact Conner Murnane at 936-273-2261.
---
Galveston Bay Foundation Rain Barrel Workshop in Pearland
On June 15, 2019, from 11 a.m.-noon, the Galveston Bay Foundation will host a Rain Barrel Workshop to teach the public about the cost savings and environmental benefits of collecting rainwater, and proper rain barrel installation instructions and tips. The $35 registration fee includes one 35-gallon barrel, one connector kit, and admission to the workshop for the registrant and one guest. The workshop will be held at the Bakfish Brewing Company in Pearland. For more information and to register, visit galvbay.org.
---
Chefs in the Field: A Tomato Tribute
CEC member organization Recipe For Success works to prevent childhood obesity and promote long-term health through hands-on nutrition education. On July 17, 2019, from 6:30-9:30 p.m., it will host a "Chefs in the Field" fundraising event featuring more than two dozen varieties of heirloom tomatoes at Hope Farms. The event will feature a vodka tasting and a three-course meal. For more information and to purchase tickets, visit constantcontact.com.
---
Climate Action Plan Meeting: The Climate-Resilience Connection
On June 17, 2019, from 6-8 p.m., the City of Houston Office of Sustainability will host an interactive dialogue with Chief Resiliency Officer Marissa Aho, who will discuss the connection between the city's Climate Action Plan and the Resiliency Framework. The meeting will be held at the Houston Permitting Center, Training Room B2 (basement), 1002 Washington Ave.
---
Memorial Park 101: Hogg Bird Sanctuary
On June 18, 2019, from 6-7 p.m., the Memorial Park Conservancy will host a tour of the Hogg Bird Sanctuary. Conservation Director, Carolyn White will lead a guided walking tour and talk about the history, conservation, and of course, the birds/ Participants should expect to walk about one mile on potentially uneven surfaces, so please wear comfortable walking shoes and bring water. For more information, see the Facebook event.
---
Texas Environmental Professionals luncheon: Clean River Basins Report
On June 20, 2019, from 11:30-1 p.m., the Texas Environmental Professionals will hold their monthly luncheon, featuring a presentation by the Houston-Galveston Area Council's Todd Running, who will give an overview of the recently released 2019 Clean River Basins Report. The luncheon will be held at the Cadillac Bar. For more information and to RSVP, visit taep.memberclicks.net.
---
Texas Legislature Session Wrap-Up Reception
On June 20, 2019, from 6:30-8 p.m., Texas Campaign for the Environment will host a reception to discuss the recently concluded session of the Texas Legislature. The event will be held at Mongoose versus Cobra. For more information, see the Facebook event.
---
Houston Urban Food Conference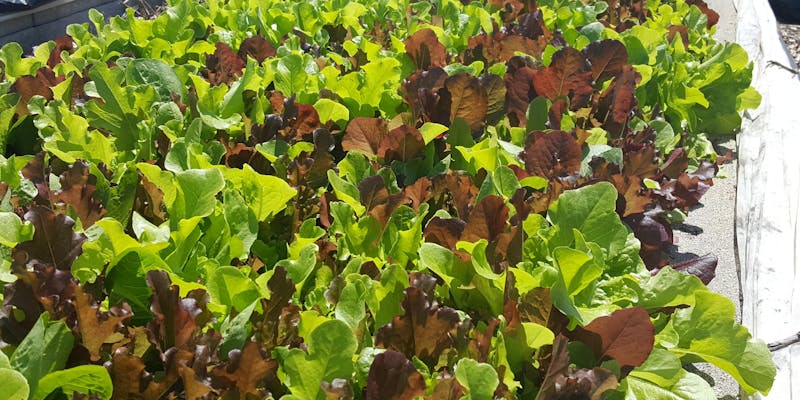 On June 21, 2019, the Texas A&M AgriLife Extension will host the annual Houston Urban Food Conference at the University of Houston-Downtown. Tracks include Commercial, Backyard, Community Gardens, and Food/Policy/Health. For more information and to purchase tickets, visit eventbrite.com.
---
Gulf of Mexico Oil Spill & Ecosystem Conference proposals due June 21
The Gulf of Mexico Oil Spill & Ecosystem Conference, with the theme "2020: A Milestone in Gulf of Mexico Research," will be held Feb. 3-6, 2020 in Tampa, Florida. The conference will mark the 10-year anniversary of the Deepwater Horizon disaster. This milestone provides the opportunity to assess and synthesize just how much has been learned about oil spill and the Gulf ecosystem, explore how this wealth of research can inform regional management and policy, and begin charting a course for future research needs in the Gulf. The conference is soliciting session proposals from the community to address the conference theme and topics. The deadline to submit a proposal is June 21.
---
Back the Bayous
On June 22, 2019, Bayou City Waterkeepers will host its Back the Bayous fundraiser event at Armand Bayou Nature Center. Participants will be able to hike Armand Bayou Nature Center's forested paths, explore its wetlands, wander in coastal prairies, and take part in urban conservation. For more information, visit bayoucitywaterkeeper.org .
---
TV: Texas Parks & Wildlife
Broadcast on KUHT Channel 8 at 3 p.m. each Saturday and on municipal access cable channels in Baytown, Deer Park, Houston, Texas City, Galveston, Nassau Bay, Pasadena, Seabrook, Sugar Land, and on HCC TV. More info on the TPWD website (* indicates a segment about the Houston area). For a preview, visit TPWD's YouTube Page.
Keeping the Texas Kangaroo Rat on the map
Outdoors writer Shannon Tompkins makes the Texas Freshwater Fishing Hall of Fame *
Biologists and conservationists work to prevent the deadly White Nose Syndrome from affecting Texas bats
---
Additional Upcoming Events