Houston Environmental News Update January 5, 2022
Looking back and ahead, Wild & Scenic Film Fest, Bird Walk, Recycling & Sustainability Day, Honey Bee Ecology, Climate Solutions 101, Green Jobs and more
The ability of Great Horned Owls to rotate their heads 270 degrees is akin to the Roman God Janus, whose two faces looked towards beginning and endings; towards the past and towards the future.
For this first newsletter of 2022, we are taking the perspective of both the great horned owls and Janus. Last week we invited you to help us look back on 2021, and we shared our readers' thoughts about the most significant environmental accomplishments, controversies, issues, news, and events in the greater Houston region in 2021.
This week, we invite you to look ahead to 2022. How do you see the environment and our community changing in 2022? And, perhaps more importantly, how will you be part of that change?
---
---
CEC NOTES
Save the Date: Wild & Scenic Film Festival on Tour January 29, 2022
Please plan to join CEC–in person at MATCH or online–on January 29, 2022, for CEC's 7th screening of the Wild & Scenic Film Festival On Tour. Tickets available soon!
---
Professional Development Opportunities for Teachers
Engage your students with lessons outdoors or virtually. Sign up today at hereinhouston.org.
---
Please scroll down to read about public engagement opportunities and notes from our member organizations and the community.
---
OPPORTUNITIES FOR PUBLIC ENGAGEMENT
---
Lone Star Hiking Trail Master Plan Public Meetings
A series of public meetings (some in-person and some virtual) for a revised Lone Star Hiking Trail Master Plan are scheduled on January 6, 10, and 13, 2021. The 128-mile Lone Star Hiking Trail is the longest continuous hiking trail in Texas. The LSHT is a unique wilderness footpath that is available to all who want to walk, hike, or run and enjoy solitude, spiritual contemplation, and other low impact and nature compatible uses in the back country of Sam Houston National Forest. For more information and to sign up for the meetings, visit signupgenius.com.
---
Community Flood Resilience Task Force seeks member
The Harris County Community Flood Resilience Task Force is accepting applications to fill a vacant seat. The Task Force is especially interested in candidates from the Greenspoint and Aldine areas, but all Harris County residents are invited to apply. These members will join the inaugural membership in working to further equitable flood resilience efforts across Harris County. If you are interested in serving on this Task Force, please submit an application to cfrtf.harriscountytx.gov by 11;59 p.m. on Jan. 31, 2022.
---
Revised Definition of "Waters of the United States"
On Dec. 7, 2021, EPA and U.S. Army Corps of Engineers published in the Federal Register a proposed new "Waters of the United States" definition. Find the proposed Revised Definition at federalregister.gov. The public comment period for the proposed rule continues through Feb. 7, 2022. Learn more and submit comments at federalregister.gov.
---
COALITION & COMMUNITY NOTES
We have endeavored to confirm the opportunities listed below. Please consider confirming directly with the hosts, particularly in light of concerns about the novel coronavirus (COVID-19).
---
Wildlife by Design Classroom Presentations
During Spring 2002, Texas Wildlife Association will offer its free, TEKS-aligned Wildlife by Design classroom presentations for grades K-8. Presentations are available virtually and in person – scheduling is dependent on educator availability and current ISD and regional guidelines. Schools in the Greater Houston area may receive the presentations in person from a TWA Educator. For full information and to register, visit texas-wildlife.org.
---
First Saturday Bird Walk at Jesse Jones Park
On Jan. 8, 2022, from 7:45-10 a.m., Jesse H. Jones Park & Nature Center invites birders age 10 and older to join a staff naturalist or volunteer for an early morning glimpse of the park's bird life. Bring your binoculars and (optionally) a field guide. For more information, see the Facebook event.
---
Recycling & Sustainability Day at Biosphere
On Jan. 8, 2022, from 10 a.m.-2 p.m, the Galveston Bay Foundation will host a holiday recyclable collection event at the Texas City Biosphere, where attendees can learn about the best ways to reduce, reuse, and recycle! Save money and reduce litter and trash with creative tips, demonstrations, and prizes from Galveston Bay Foundation's Sustainable Sasha. Christmas trees, wrapping paper, shipping boxes and more will be accepted. For more information, see the Facebook event.
---
Climate Change: An Overview of Where We Are and the Possible Solutions
On Jan. 8, 2022, from 10:30 a.m.-noon, the Houston chapter of Citizens' Climate Lobby will hold a virtual meeting featuring a demonstration of the MIT EN-ROADS climate simulation model to provide an overview of the current state climate change. and the possible solutions. There will also be a discussion of the Energy Innovation & Carbon Dividend Act (H.R. 2307), status reports on current projects, and next action steps. For more information and to register, visit eventbrite.com, or connect directly to the meeting at citizensclimate.zoom.us.
---
Nutritional Ecology of Honey Bees in a Changing Landscape
On Jan. 10, 2022, beginning at 6:30 p.m., the Clear Lake chapter of the Native Plant Society of Texas will hold a virtual meeting featuring a presentation by Juliana Rangel, Ph.D., associate professor of apiculture at Texas A&M UniversityShe will describe the building blocks of honey bee nutrition, and then go into her work using the geometric framework for nutritional ecology. For more information and to register, visit npsot.org.
---
Climate Solutions 101
From January 11 through February 15, 2022, the Interfaith Environmental Network of Houston will present a weekly webinar discussion on solutions to climate change. Rather than rehashing well-known climate challenges, these materials from Project Drawdown concentrate on game-changing climate action based on rigorous scientific research and analysis. This course, presented in video units and in-depth conversations, combines Project Drawdown's trusted resources with the expertise of several inspiring voices from around the world. For more information and to register, visit eventbrite.com.
---
After the spill: Findings from a decade of GoMRI science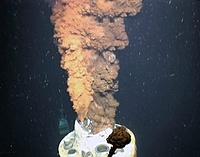 On Jan. 13, 2022, from 1-2 p.m., NOAA Central Library and the National Sea Grant Office will present a a synthesis of big picture findings of the ten-year Gulf of Mexico Research Initiative. In 2010, the Deepwater Horizon oil spill occurred approximately 41 miles off Louisiana's coastline, releasing more than 172 million gallons of crude oil into the surrounding waters. Nearly 1.8 million gallons of dispersant were applied at the water's surface and at the wellhead more than one mile down, marking the first use of subsea dispersants. With scientific questions looming due to the unprecedented nature of the spill and response, the Gulf of Mexico Research Initiative funded $500 million in spill-related research and outreach activities. For more information and to register, visit gotowebinar.com.
---
Meet Native Plant Society of Texas Executive Director Meg Inglis
On Jan. 13, 2022, from 6:30-8:30 p.m.. the Native Plant Society of Texas will hold a webinar introducing its new executive director, Meg Inglis. She will talk a little about herself and her new role as the first Executive Director of the organization. She will discuss challenges faced by the Society and her goals for meeting those challenges and implementing the group's strategic plan. For more information and to register, see the Facebook event.
---
Faithful Resilience: A Study on Climate Resilience for Faith Communities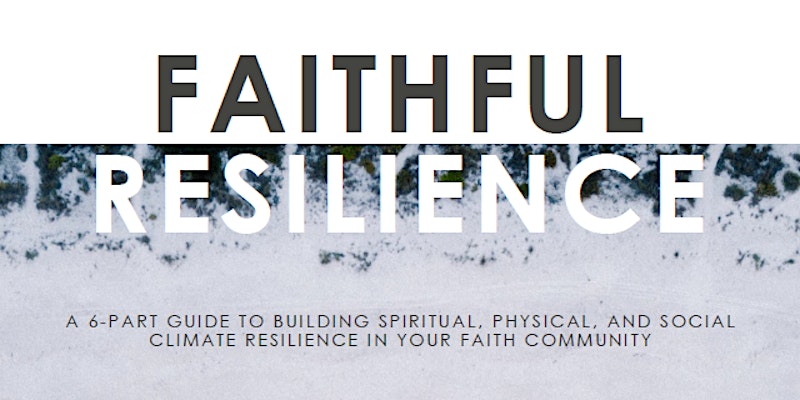 From January 13 through February 17, 2022, the Interfaith Environmental Network of Houston will present a six-part online study on climate resilience for faith communities. The series will explore ways in which the faith community can become a force for climate resilience for the community. For more information and to register, visit eventbrite.com.
---
Arbor Day Celebration
From Jan. 15-16, 2022, Jesse H Jones Park & Nature Center will host a celebration of Arbor Day. Participants can take home a free sapling and learn about tree care and planting tips. Saturday includes a tree planting party at 10 a.m., which requires reservations. For more information, including a link to register, see the Facebook event.
---
International Fund for Animal Welfare International Youth Art Contest
In celebration of World Wildlife Day 2022 on March 3, the International Fund for Animal Welfare is hosting its fourth annual international youth art contest in collaboration with the Secretariat of the Convention on International Trade in Endangered Species of Wild Fauna and Flora, and the United Nations Development Programme. Interested youth artists ages of 4- 18 can submit their artwork electronically through IFAW's art contest webpage through 11:59 p.m. GMT on Jan. 16, 2022. 
---
SSPEED's 10th Conference rescheduled for April 28-29
The 10th conference of the Severe Storm Prediction, Education, & Evacuation from Disasters Center (SSPEED), titled "Post-Harvey Climate & Flood Impacts on the Built Environment," originally scheduled for Jan. 27-28, 2022 at the Anderson-Clarke Center at Rice University, has been rescheduled for April 28-29. Learn more and register at sspeed.rice.edu.
---
Reminders About Ongoing Opportunities
---
TV: Texas Parks & Wildlife
Broadcast on KUHT Channel 8 at 3 p.m. each Saturday and on municipal access cable channels in Baytown, Deer Park, Houston, Texas City, Galveston, Nassau Bay, Pasadena, Seabrook, Sugar Land, and on HCC TV. More info on the TPWD website (* indicates a segment about the Houston area). For a preview, visit TPWD's YouTube Page.
The business of oystering has changed a great deal over the last three decades. Meet an oysterman who has endured every hurricane, flood, and drought over that time, and see what is being done to make Texas' bays and oyster fishery more resilient
Visit the Shady W Ranch in Brazos County, where management of grasslands and wetland habitat have exemplified land stewardship while rolling out the welcome mat for waterfowl
Sarah Robertson works to keep Texas rivers clean and flowing, which impacts all the living things that depend on the health of these ecosystems to survive
Building materials, natural lighting, and solar panels make Austin's central library a very green building. But the library's greenest feature may be up on top. Its rooftop garden, landscaped with native plants, is a rest stop for library patrons and urban pollinators alike
At the far southeast corner of Texas lies a unique coastal park that is not widely known. From coastal fishing, to crabbing and kayaking the marshland, the sights and sounds of Sea Rim State Park are worth a drive
Additional Upcoming Events
---
Check out the latest Green Jobs at cechouston.org/green-jobs/.