Pollinator Week, Common Insects of Texas, Daylight Hour, Virtual Plant Sale, Picnic in the Park, Wild InSight Photo Contest, Houston Climate Justice Museum, Lord of the Roots, Green Jobs and more
National Pollinator Week, celebrated in 2021 from June 21-27, marks a time to recognize pollinators and ensure they are protected. From bees to butterflies, these creatures may be small in size, but their impact is substantial. 
Without pollinators, there would be no gardens, fields, or farms. Approximately 4,000 species of bees pollinate wild plants across a diverse range of North American ecosystems. Three-fourths of the world's flowering plants depend on animal pollinators. Life without pollinators means life without color.
Take a look and see how local organizations are contributing to the welfare of pollinators:
The monarch butterfly is a special pollinator, and not just because it is the State Butterfly of Texas. Every year, monarch butterflies undertake a one-thousand mile journey from Mexico to the north only to return back to Mexico. This migration is a phenomena considering no monarch would live for the entire journey. The population eastern monarchs has declined by more than 80% over the past two decades, and 26% compared to 2020, according to the Center for Biological Diversity. Learn more about Monarch efforts in our region:
---
CEC NOTES
Professional Development Opportunities for Teachers
Engage your students with lessons outdoors. Over 30 workshops are in the regional summer professional development calendar to connect you with local resources. Sign up today at hereinhouston.org.
---
Environmental Educators Exchange Social
All are welcome to join the Environmental Educators Exchange for an afternoon of nature journaling and networking on June 25 at 3:30 p.m. at the Pinspiration store, 3004 Yale Street. RSVP to Alicia at amein@hcp4.net, as space is limited. The $30 cost includes all materials, and one hour of CPE credit is available. Invite a friend to learn more about the use of nature journals with children. This is also a great chance to meet informal educators around Houston, plan the fall conference for the Texas Association for Environmental Education, and strategize on a variety of ongoing projects. We work better together – so join us!
---
Mid-Year Survey: What's up with our environment?
At the beginning of each year, we ask you to peer into the future and predict, wish, and pledge about our environment. We are halfway through the year, and we invite you to look to both the past and the future. Please let us know what you think have been the most significant environmental issues and events in the Houston region, what you predict and hope for the future, and how you plan to make a difference. Food for thought: new president, the Texas Legislature, freezing weather, environmental equity and racism, milestones, small wins, excellent journalism, voting rights…
Engage with Environmental Interns
CEC invites members of the environmental community to speak with our summer interns about career paths, advice, policy, DEI, leadership, and environmental topics. If you are willing to share your story with our interns, please reach out to rachel@cechouston.org. If you have environmental interns this summer, we invite your interns to participate in these opportunities as well as socially-distanced, outdoor field trips; email rachel@cechouston.org for more info. CEC has a limited number of openings for summer interns. Learn more at cechouston.org.
---
Please scroll down to read about public engagement opportunities and notes from our member organizations and the community.
---
OPPORTUNITIES FOR PUBLIC ENGAGEMENT
---
National Environmental Justice Advisory Council Meeting
The National Environmental Justice Advisory Council, a federal advisory committee to EPA which provides advice and recommendations about broad, cross-cutting issues related to environmental justice will hold a virtual public meeting on June 17, 2021, beginning at 11:30 a.m. CST. Learn more and register at epa.gov.
---
Deepwater Horizon NRDA Annual Public Meeting
The Deepwater Horizon NRDA Trustee Council will hold its sixth annual public meeting and open house on June 17, 2021, with the open house from 5:30-6 p.m. CT and the public meeting from 6-7:30 p.m. During this meeting, the Trustees will present updates on the progress made by the Trustee Council and in each of the seven Restoration Areas. They will also provide an opportunity for public comments after the updates are presented. Learn more and register at gulfspillrestoration.noaa.gov.
---
TCEQ Public Hearing on Union Pacific's Houston Wood Preserving Works
Union Pacific Railroad Company, owner of the Houston Wood Preserving Works located at 4910 Liberty Road, Houston has applied to the Texas Commission on Environmental Quality for a renewal and major amendment of Hazardous Waste Permit/Compliance Plan No. 50343. TCEQ will hold a public meeting on June 21, 2021, at 6 p.m. for this Permit/Compliance Plan. Members of the public who would like to ask questions or provide comments during the meeting may access the meeting via webcast by visiting gotomeeting.com and entering Webinar ID 671-777-035. Members of the public who wish to only listen to the meeting may call, toll free, (415) 930-5321 and enter access code 358-549-912.
---
Draft Metropolitan Houston Watershed Assessment released
The Galveston District of the U.S. Army Corps of Engineers is completing a Watershed Assessment with specific focus on flood risk management efforts within the Metropolitan Houston Region. This draft assessment documents initial analyses conducted by the project delivery team and presents preliminary conclusions and recommendations to achieve greater risk reduction and resiliency through agency coordination and strategic actions. The final assessment will incorporate public, agency and technical comment to provide final recommendations. Find the draft assessment at usace.army.mil.
---
COALITION & COMMUNITY NOTES
We have endeavored to confirm the opportunities listed below. Please consider confirming directly with the hosts, particularly in light of concerns about the novel coronavirus (COVID-19).
---
The A,B,C's of Retrofitting – Managing Flooding and Water Quality Issues in Your Community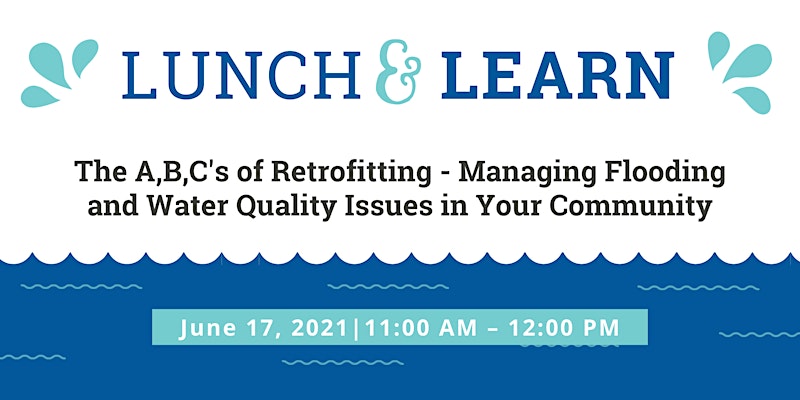 On June 17, 2021, from 11 a.m.-noon, the Texas General Land Office will hold a virtual Lunch and Learn program featuring a presentation from Tom Hegemier, a senior project manager at Doucet and Associates in Austin. He will discuss the selection, design, and construction of retrofit projects in existing urbanized areas to manage stormwater runoff and water quality. For more information and to register, eventbrite.com.
---
Cotton Bayou Watershed Project Meeting
On June 17, 2021, from 2-4 p.m., the Texas Commission on Environmental Quality and the Houston-Galveston Area Council will hold a public meeting to discuss water quality in the Cotton Bayou Watershed. Project staff will review updates since the submission of the Watershed Characterization Report and provide an outlook on the development of a Technical Support Document and Total Maximum Daily Load calculation for Cotton Bayou. To register, visit zoom.us.
---
Native Plant Society meeting: Common Insects of Texas
On June 17, 2021, beginning at 7 p.m., the Houston chapter of the Native Plant Society of Texas will host its monthly meeting virtually, featuring a presentation by Dr. John Abbott and Kendra Abbott. They will discuss their latest book, Common Insects of Texas and Surrounding States, a field guide published in October, 2020. For more information on how to attend the meeting, visit npsot.org.
---
Daylight Hour
On June 18, 2021, you are invited to participate in Daylight Hour, an annual social media campaign organized by the Building Energy Exchange to raise awareness about using natural daylight in lieu of electric lighting. Launched in 2014, this simple and engaging campaign asks offices to turn off non-critical lights in day-lit spaces from noon until 1 p..m on the Friday nearest the summer solstice. Daylight Hour looks a little bit different this year than it has in the past – participation is free and encouraged, no matter where you are. For more information on how to get involved, visit daylighthour.org.
---
RDA 2021 Architecture Tour
For its 2021 Architecture Tour, RDA is looking UPWARDS and highlighting examples of urban density in Houston's housing stock. This year's residences are featured in a special virtual program that explores our city's gradual transition towards urban densification and some of the different examples of housing types that exist in Houston. Important questions include: How can we live together in Houston? What lifestyles are possible in denser building layouts? Who lives in them? Why is density important as we face population growth and increasing climate challenges? Access to all videos of the virtual tour are accessible to watch through Saturday, June 19. For more information and to purchase tickets, visit ricedesignalliance.org.
---
Virtual Plant Sale
On June 19, 2021, from 8 a.m.-8 p.m, Mercer Botanic Garden will hold its Father's Day Plant Sale virtually. featuring heat tolerant plants, flowering tropicals, summer vegetables, trees, and shrubs. All orders are pickup only as plants cannot be shipped. Plant pickup is offsite at The Mercer Society's Horticultural Propagation Center, approximately one mile from Mercer at 3602 Hirschfield Road in Spring. TMS members have access to the online store on Friday, June 18, starting at 4 p.m. For more information, see the Facebook event.
---
Invasives Beware
On June 19, 2021, from 9-11 a.m., Jesse H. Jones Park & Nature Center will hold an event in which park staff and volunteers to assist with habitat management and enhancement projects throughout Jones Park by removing invasive species, managing the forest understory, and planting trees. Wear long pants and closed-toe shoes. Children younger than 16 must be accompanied by an adult. For more information, see the Facebook event.
---
Beach Cleanup at Monument Inn
On June 19, 2021, from 9 a.m.-noon, SPLASh Texas will host a volunteer beach cleanup at the Monument Inn (near the San Jacinto Monument in East Harris County). The cleanup will be outdoors with plenty of space for participants to spread out and socially distance, and participants will be required to wear masks. For more information and to register, see the Facebook event.
---
Picnic in the Park
On June 19, 2021, from 10 a.m.-2 p.m., Jesse H. Jones Park & Nature Center will hold its Picnic in the Park. Hot dogs and ice cream will be available for purchase, along with plants and JJPV merchandise. In honor of Juneteenth, the stage will feature live entertainment, including Drum and Strum with Joseph and Jwad and a visit from renowned storyteller Jean Donatto with Young Audiences of Houston. For more information, see the Facebook event.
---
Climate Stories with the Houston Climate Justice Museum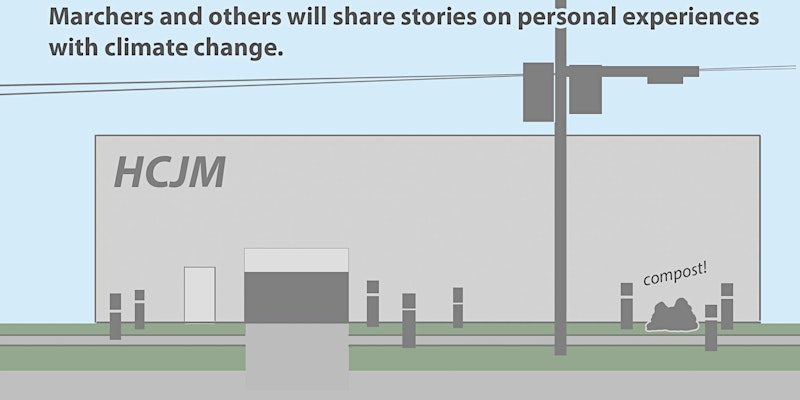 On June 20, 2021, from 5-6 p.m., the Houston Sunrise Movement will host an event at the newly established Houston Climate Justice Museum, which seeks to advocate for environmental justice and climate action by displaying artifacts from the Anthropocene and telling the personal stories behind them. For this event, they invite Houstonians to share and listen to each other's climate stories. For more information and to register, visit eventbrite.com.
---
TWRC's 2021 "Wild InSight" Photo Contest
TWRC Wildlife Center is holding its 2021 "Wild InSight" Photo Contest. All wildlife photo snappers, hobbyists, "phone-tographers", amateurs and professionals welcome. Enter your best photos, giving visual insight about wildlife living in the wild and then invite friends and family to vote for their favorites. Top 16 photos (receiving the most votes online) will be featured on a full 8 1/2 x 11 glossy, color page in the 2021/2022 "Wild InSight" calendar. The deadline for entry is June 21, 2021. For more information on prizes and how to submit photos, visit twrcwildlifecenter.org.
---
H-GAC Brown Bag Lunch: Autonomous Vehicles
On June 21, 2021, from noon-1 p.m., the Houston-Galveston Area Council will host a virtual Brown Bag Lunch presentation featuring Dan Mitchell of Nuro, an American robotics company that is producing custom-built, zero-occupant autonomous delivery vehicles to transform local commerce. He will present an overview of the technology, operations in Houston, and discuss how Nuro works with local governments and transportation officials. For more information and to register, visit h-gac.com.
---
Rock the Foundation of Life with OHBA and Jeff Lowenfels, Lord of The Roots
On June 21, 2021, starting at 5:00 p.m., join the Organic Horticulture Benefit Alliance for a special night with Jeff Lowenfels, Lord of The Roots. Jeff is the author of the best-selling book trilogy on the science behind Organic gardening: Teaming with Microbes, Teaming with Fungi, & Teaming with Nutrients. Get a sneak-peak at his new book and start your earthly journey with an extensive look into the captivating power of the soil food web.Happy hour starts at 5:00 p.m., live viewing at 6:00, and panel discussion at 7:00 on Zoom or in person or at True Anomaly Brewing Co. To sign up, head over to ohbaonline.org/register.
---
Energy and Climate Webcast with Rebecca Henderson
On June 22, 2021, beginning at 5:30 p.m., the Center for Houston's Future will begin its Energy and Climate webcasts with a discussion between Harvard Business School professor Rebecca Henderson and Bill Langin, Shell's Vice President – Exploration North America and Brazil. Henderson's recent book, Reimagining Capitalism in a World on Fire, was awarded the Financial Times/McKinsey Book of the Year for its focus on the need for companies to reframe their missions to address climate change and sustainability. For more information and to register, visit centerforhoustonsfuture.org.
---
Nine Natives for Shade Gardens – Creating Simple Gardens with Native Prairie Plants
On June 23, 2021, beginning at 7 p.m., the Houston chapter of the Native Prairies of Texas Association will hold a virtual meeting featuring Beth Clark, professional landscape architect with Clark Condon, who will introduce a simple palette of native plants for shade gardens for the Houston area. The Nine Natives for Shade Gardens (plus a few alternates) were selected to work together to give a beautiful show in the garden throughout the year. To register, visit zoom.us.
---
Perspectives on Climate and Environmental Justice on the Gulf Coast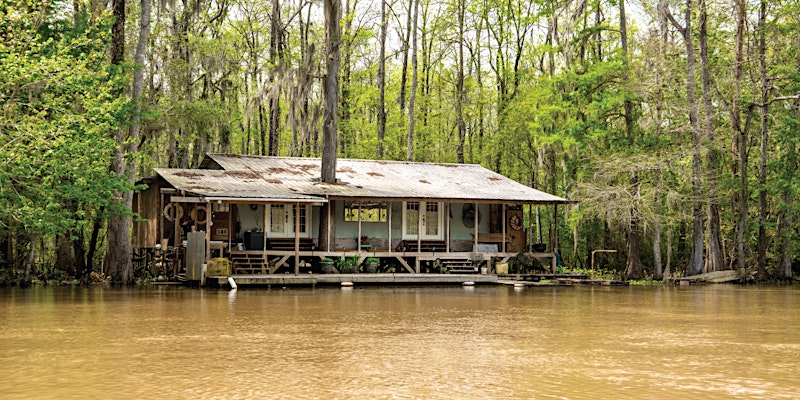 On June 24, 2021, from 9-10 a.m., the NASEM Gulf Research Program will present a webinar with members of the newly-appointed White House Environmental Justice Advisory Council — including Texas Southern University professor Dr. Robert D. Bullard — to discuss equity and resilience. They will discuss critical steps that are being taken or that need to occur to advance climate and environmental justice for all those who call the Gulf of Mexico region home. Audience members will gain insight into complex issues and learn about opportunities to equitably improve conditions in the Gulf of Mexico region, particularly within Black, Indigenous and People of Color (BIPOC) communities. For more information and to register, visit eventbrite.com.
---
Houston Audubon seeks partners for Bird Week cleanups
Does your organization want to participate in Houston Bird Week 2021? Bird Week was started in 2019 by Houston Audubon's Young Professionals Advisory Council to celebrate Houston's important role in the journey of billions of migratory and resident birds. From September 18 – 25, Houston Audubon and local conservation partners will host a week of virtual and in-person events centered around our region's birds and wildlife – from bird walks and watch parties to educational talks, trivia, and more. If your organization is interested in joining Houston Bird Week and engaging and educating the public about conservation, send an email to birdweek@houstonaudubon.org. Find all the latest on Bird Week at houstonaudubon.org/birdweek.
---
"Get Into Your Sanctuary" photo contest
In celebration of national Get Into Your Sanctuary activities, the Office of National Marine Sanctuaries is hosting its annual photo contest. Through Labor Day, ONMS is accepting the public's best photos of the National Marine Sanctuary System to help celebrate the beauty and importance of these special places, including Texas's own Flower Garden Banks NMS. The categories are: Sanctuary Views, Sanctuary Life, Sanctuary Recreation, and Sanctuaries at Home. Winning photos will be featured in next year's Earth Is Blue Magazine and on the Earth Is Blue social media campaign. For more information, including how to submit photos, visit sanctuaries.noaa.gov.
---
Beto O'Rourke Wants to Protect Our Natural Heritage
In the latest "Houston and Nature" podcast, Nivien Saleh talks with former Senate and Presidential candidate Beto O'Rourke, who shares his perspectives on protecting Texas's natural heritage. To hear the podcast, visit houstonnature.com.
---
SFA joins ISSP partnership for undergraduate and graduate online degrees
Stephen F. Austin State University recently enrolled in the International Society of Sustainability Professionals (ISSP) partnership program. Students who enroll in a sustainability program automatically become members of ISSP and, through their SFA courses, interact with material that prepares them to test for Sustainability Excellence Associate status. SFA is currently the only school in Texas in this partnership. Online degree programs include an undergraduate major, minor, undergraduate and graduate four-course certificates, and a sustainability management concentration within the Master of Interdisciplinary Studies. SUST 3330 (undergraduate) and 5300 (graduate), both titled Fundamentals of Sustainability, are available online in Fall 2021. For more information, visit sfasu.edu or email Bill Forbes, associate professor, at forbesw@sfasu.edu.
---
Recurring Events with Changing Content
Virtually WILD! field trips
Virtually WILD! offers the community a chance to interact with conservationists and wildlife. Visit our virtual field trip videos on the CEC YouTube channel; new videos posted weekly. Corresponding educational activities are found at hereinhouston.org.
---
TV: Texas Parks & Wildlife
Broadcast on KUHT Channel 8 at 3 p.m. each Saturday and on municipal access cable channels in Baytown, Deer Park, Houston, Texas City, Galveston, Nassau Bay, Pasadena, Seabrook, Sugar Land, and on HCC TV. More info on the TPWD website (* indicates a segment about the Houston area). For a preview, visit TPWD's YouTube Page.
South Llano State Park, near the town of Junction, has the cure for what ails you. Tubing for the summer sizzle, biking for the weekend warrior, birding for the quiet escape, and some serious fly-fishing for those that crave a tug on the line
Abandoned by train traffic long ago, a century-old tunnel near Fredericksburg has become a seasonal home for millions of bats. Now Old Tunnel State Park provides a grand wildlife viewing opportunity on summer evenings
Huntsville State Park opens a door to 2000 acres of outdoor adventure. You can camp, mountain bike, and of course fish the day away on Lake Raven. Your East Texas Pineywoods adventure awaits*
Additional Upcoming Events
---
Check out the latest Green Jobs at cechouston.org/green-jobs/.