Valentines, Kissing Cockroach, BuffaLOVE, Fruit Tree Festival, Urban Riparian Symposium, Great Backyard Bird Count, Wetland Walkabout, Gulf Coast Reefs, Green Jobs, and more
The flowering red maples and redbuds often come just in time for Valentine's Day in Texas, but it isn't the only way to celebrate the season. Here are some of our favorites for our Valentine's this year:
Banner Photo: Eastern Redbud iNaturalist Photo 31329675, (c) pisum, some rights reserved (CC BY-NC)
Please scroll down to read about public engagement opportunities and notes from our member organizations and the community.
---
CEC NOTES
Houston Green Films presents RiverBlue
Join CEC on Feb. 17, 2021 at 7 p.m. for the the Houston Green Film Series. We will screen RiverBlue, which follows international river conservationist Mark Angelo around the globe to infiltrate one of the world's most pollutive industries: fashion. The film is narrated by actor and clean water supporter Jason Priestley. (Watch the trailer.) After the movie, guest panelists Kendall Guidroz, H-GAC Trash Bash Coordinator, and Sam Ebenezer of Green City Recycler, will take questions from the audience. RSVP for free at eventbrite.com.
---
Environmental Educators Exchange
Join CEC for the Environmental Educators Exchange on Feb. 12, 2021 from 9:30 – 10 a.m. Email alicia@cechouston.org for the meeting link. Region 4 Education Service Center and our environmental educators are teaming up to create videos and field trips about Houston STEM resources for our teachers. If you want to submit a video or host a field trip, contact alicia@cechouston.org for more details about the project.
---
Virtually Wild! Field Trips
Need a virtual lesson, activity or field trip about Houston's environment for your students? Send an email to SCA Americorps Intern Emma Wilson (emma.wilson@cechouston.org) to book and create a free, custom program that aligns to any of the TEKS. She is available any date and time from now until March. Or participate in a scheduled program with the USFWS on Wednesdays. Details at hereinhouston.org/virtual-field-trips.
---
COALITION & COMMUNITY NOTES
We have endeavored to confirm the opportunities listed below. Please consider confirming directly with the hosts, particularly in light of concerns about the novel coronavirus (COVID-19).
---
CEER Climate Justice Trainings Series
CEER is excited to offer a training series focused on climate justice. The series will be offered as three workshops focused on Past, Present and Future. The curriculum features environmental experts, the lived experiences of residents and core elements of an interrupting racism training. It will be a dynamic training space full of storytelling, music, power building and piquing curiosity. These trainings merge an interrupting racism curriculum with a climate justice curriculum. Learn how to help shape the narrative about what climate justice is, what it means for Houston and how we achieve it. The audience will be a mix of impacted community members, the general public, advocates, health equity experts and city and county folks implementing solutions around the climate crisis in Houston. Each workshop is offered twice, virtually, and will be held on Saturdays from 10am-2pm.
2/13/21 OR 2/27/21: Workshop #2: Understanding Our Present
3/13/21 OR 3/27/21: Workshop #3: Envisioning Our Future
The workshops will be bilingual (English and Spanish). Learn more and register at the Facebook event, or register for the full series at ceerhouston.org.
---
21st Annual Fruit Tree Festival Week
Through Feb. 14, 2021, Urban Harvest is holding its 21st Annual Fruit Festival Week. The event features online training sessions, panel discussions, an orchard volunteer day in the East End, garden tours, and more. For more information and to register, visit urbanharvest.org.
---
EcoRise Announces Gen:Thrive – Tools for Cultivating Climate Resilient Youth
Over the last two years, EcoRise has partnered with hundreds of service providers, schools, and community partners on a project to drive our collective impact. EcoRise is thrilled to share Gen:Thrive, a collaborative initiative that provides data visualization and insights needed to scale sustainability education to reach every classroom. Read the letter from EcoRise Founder, Gina LaMotte, to learn more about these innovative tools and how you can use them. learn more at ecorise.org.
---
American Forests releases Tree Equity Scores for Houston neighborhoods
American Forests, an organization focused on building a reforestation movement in America, this week released Tree Equity Scores for several cities that indicate whether a neighborhood has enough trees so that people can benefit from everything trees offer to the world, including providing shade that helps reduce heat-related illnesses. Trees also absorb pollutants so people can breathe better and absorb water so flood risks are minimized. According to the organization, the Houston area scores show a need for more trees in socioeconomically disadvantaged neighborhoods. The need is mainly due to a legacy of disinvestment in these places, such as federal redlining, according to the organization. Find the interactive maps at treeequityscore.org.
---
Texas Urban Riparian Symposium
Through Feb. 12, 2021, the Texas Riparian Association is holding its annual Urban Riparian Symposium virtually, with the theme "Down by the Riverside: Creating Connections to a Distanced World." The symposium provides an opportunity for natural resource professionals to share ideas, discuss management and policy issues, lessons learned in urban riparian and stream planning, assessment, design, construction, and evaluation. For more information and to register, visit texasriparian.org.
---
The Magnificent Monarch
On Feb. 11, 2021, from 6-7 p.m., Hermann Park will present a webinar featuring volunteer coordinator Kyle Wolfe, who will discuss the Monarch butterfly, the Texas state insect, including its biology, migration, threats. The event will be hosted on Zoom and also streamed via Facebook Live. For more information, visit hermannpark.org.
---
Mercer Botanic Gardens Volunteer Orientation
On Feb. 11, 2021, from 6-7 p.m., Mercer Botanic Gardens will host an orientation for prospective volunteers. Mercer Botanic Gardens offers a variety of volunteer opportunities at three facilities within one mile of the gardens. The orientation will present everything they have to offer, from helping maintain the gardens, to plant propagation and sales, to educational programs and the Mercer Ambassadors. For more information and to register, see the Facebook event.
---
Katy Prairie Conservancy, The Prairie Solution for Reducing Flooding
On Feb. 11, 2021, from 7:30-9 p.m., the Houston group of the Sierra Club will hold its monthly meeting virtually, featuring a presentation by Mary Anne Piacentini, president and chief executive officer of the Katy Prairie Conservancy, as she discusses the threats to coastal prairies and how to reduce regional flooding with multi-pronged, nature-based solutions. Katy Prairie Conservancy now protects over 24,000 acres of coastal prairie in Texas. For detailed information, including how to connect, see the Meetup event.
---
The Great Backyard Bird Count
From Feb. 12-15, 2021, Harris County Precinct 4 invites the public to participate in the Great Backyard Bird Count at Kickerillo-Mischer Preserve, 20215 Chasewood Park Drive, Houston. The Great Backyard Bird Count is a global event in which bird watchers and enthusiasts visit their favorite places to count as many birds as possible, then report them to the Cornell Lab of Ornithology and National Audubon Society. By reporting these observations, birders are doing their part to help scientists study bird populations before one of their annual migrations. Participants should dress for the weather and wear closed-toe shoes. Register at hcp4.net.
---
Virtual Tomato & Fruit Tree Sale
On Feb. 13, 2021, Mercer Botanic Gardens will hold its Virtual Tomato & Fruit Sale, featuring a large variety of fruit trees and heirloom tomato plants that are proven and well-suited for the climate and soils of the greater Houston area. There will be 30 varieties of fruit trees and more than 30 varieties of heirloom tomato plants available for shoppers. Nearly 5,000 tomato plants are organically grown each year at The Mercer Society's Horticultural Propagation Center. Browse the plants online at themercersociety.square.site. Early shopping is available for TMS members from 8 a.m. to 10 a.m. Public shopping is from 10 a.m. to 8 p.m. For more information, visit hcp4.neet.
---
Wetland Walkabout 2021
On Feb. 13, 2021, from 10 a.m.-2 p.m., Exploration Green will and partnerin4g organiztions will hold Wetland Walkabout, free educational event will be held in Phase One of the facility. The event will feature guided tours, presentations by environmental organizations, arts and crafts, a food truck and more. For more information, see the Facebook event.
---
The Houston Climate Action Plan and Faith Communities
On Feb. 14, from 2-4;30 p.m., the Interfaith Environmental Network of Houston will present a webinar featuring Lara Cottingham, chief sustainability officer for the City of Houston. She will discuss the Houston Climate Action Plan and how faith communities, houses of worship and their members can get involved. She will cover the goals of the CAP in the areas of transportation, energy transition, building optimization and materials management, including the strategies & actions to be employed in reaching the goals. For more information and to register, visit eventbrite.com.
---
Vote for Hermann Park
Hermann Park has been nominated by USA Today's 10Best for Best City Park in North America. You can help Houston take the prize by voting for Hermann Park daily until the contest ends on Monday, Feb. 15 at 10best.com. The 10 winning parks, determined by your vote, will be announced on Friday, Feb. 26.
---
The Rise of Climate Science
On Feb. 16, 2021, beginning at noon, The Meadows Center for Water and the Environment at Texas State University will present a moderated virtual discussion with Gerald North, Ph.D., author of The Rise of Climate Science, which recounts his life in the vanguard of modern climate science. He offers an insider look at the academic research and government initiatives around global warming and what that means for the planet. For more information and to register, visit txstate.zoom.us.
---
Gulf Coast Reefs: Weathering the Storm
On Feb. 17, 2021, from 6:30-7:30 p.m., the Flower Garden Banks National Marine Sanctuary will host a virtual "Seaside Talk" featuring Adrienne Correa, Ph.D., assistant professor of biosciences at Rice University, who will discuss impact of Hurricane Harvey's rain waters on the coral reefs off Texas's coast. Learn about ongoing research connecting the Gulf Coast, extreme weather, and reef ecosystems. For more information and to register, visit noaa.gov.
---
Masterclass: Understanding, Modeling, and Mitigating Urban Heat Islands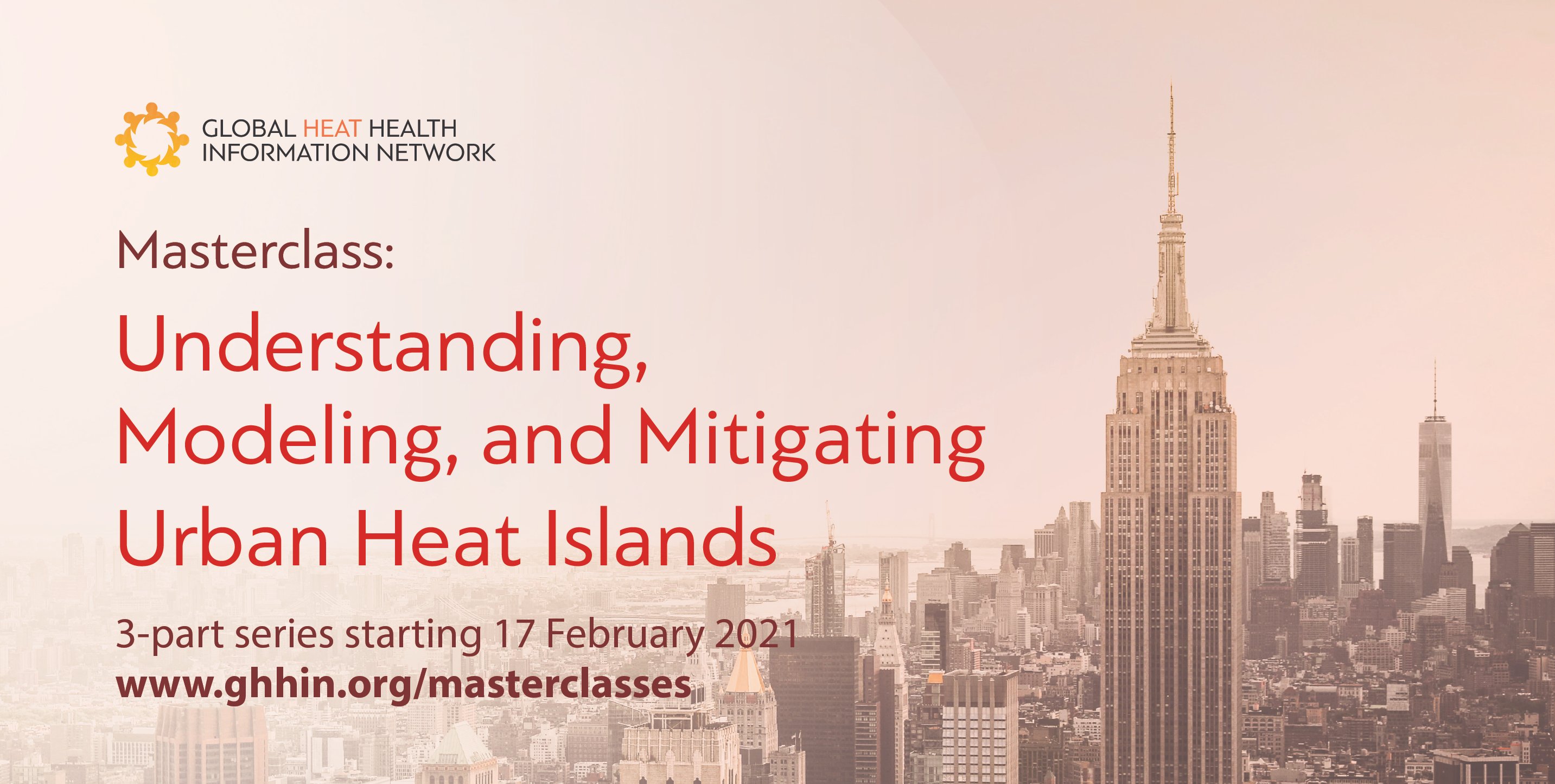 Learn about the Urban Heat Island effect  – what causes it, how we map and model it, and what we can do about it – from the Global Heat Health Information Network. This weekly, 3-part Masterclass, which starts on Feb 17, 2021, will include a rapid review of what's known about urban heat islands, and provide insights into considerations for choosing interventions to manage them. Learn more and register at ghhin.org.
---
Virus Vigil, Poetry from the Pandemic
On Feb. 17, 2021, beginning at 6:30 p.m., the Bay Area Sierra Club chapter will host a virtual meeting featuring environmental attorney and poet Jim Blackburn, who will read and reflect on a recent project with artist friend Isabelle Scurry Chapman to create Virus Vigil, a website that features their joint love of words, art and birds, to ease the challenge of enduring a pandemic. Isabelle Scurry Chapman will also join in the program. For more information, visit sierraclub.org.
---
Opportunities for Houston's Low-Carbon Energy Future: Daryl Wilson
On Feb. 18, 2021, beginning at noon, the Center for Houston's Future will hold the first in series of webinars on moving Houston toward a low-carbon energy future. This webinar will feature Daryl Wilson, executive director at Hydrogen Council, which promotes collaboration between governments, industry and investors, and to provide guidance on accelerating the deployment of hydrogen solutions around the world. For more details and to register, visit zoom.us.
---
The Role of Nuclear Energy in our Future Energy System
On Feb. 19, 2021, the South Texas Section of the American Institute of Chemical Engineers will hold a professional development webinar featuring John Kotek, vice president for policy development and public affairs at the Nuclear Energy Institute. He will discuss, among other topics, developments in energy policy and nuclear energy technology and how nuclear energy fits into the decarbonization plans of U.S. utilities. For more information and to register, visit aiche.org.
---
Abandoned Crab Trap Removal
From Feb. 19-28, 2021, Galveston Bay Foundation will host volunteer events to remove lost and derelict crab traps from Galveston Bay. These collected traps can typically be dropped off at one of several established trap drop sites around Galveston Bay. For more information and to sign up, visit galvbay.org. Also see Christmas Bay Crab Trap Clean Up on Feb. 21, 2021.
---
Invasives Beware
On Feb. 20, 2021, from 9-11 a.m., Jesse H. Jones Park & Nature Center will hold an event in which park staff and volunteers to assist with habitat management and enhancement projects throughout Jones Park by removing invasive species, managing the forest understory, and planting trees. Wear long pants and closed-toe shoes. Children younger than 16 must be accompanied by an adult. For more information, see the Facebook event.
---
TWRC's Virtual Chili Cook-Off
On Feb. 20, 2021, from 3-5 p.m., the Texas Wildlife Rehabilitation Center will hold its annual Chili Cook-Off fundraiser virtually. Along with the chili competition, this live-streamed event will also include an exciting educational presentation featuring our Animal Ambassador team, a Native Texas Snake presentation given by a local snake educator, a raffle item presentation, and a unique digital TWRC Chili Cook-Off Recipe Book. For more information, including how to enter, visit the Facebook event.
---
2021 CCL Third Coast Virtual Regional Conference: Forward Together
From Feb. 20-21, 2021 the Citizens' Climate Coalition will hold its 8th Annual Third Coast Virtual Regional Conference. The conference features an opening keynote from our Dr. Katharine Hayhoe on "Talking Climate in a Polarized Environment." It will also feature CCL Executive Director Mark Reynolds, Madeleine Para, vice president of programs, and Dr. Danny Richter, legislative director, who will provide a legislative update. Afternoon breakouts will include talks on the energy transition, health impacts, environmental justice, conservative talking points, and more. For more information and to register, visit eventbrite.com.
---
Living the Change weekly discussion group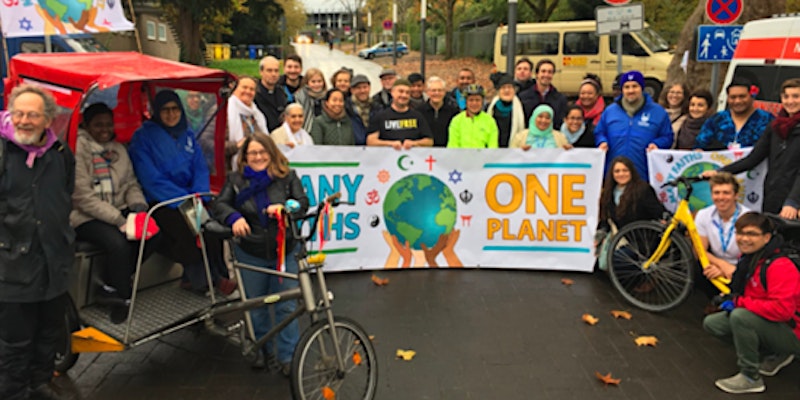 Through April, 29, 2021, the Interfaith Environmental Network of Houston is hosting a weekly discussion group about the Walk on Earth Gently multifaith statement presented to world leaders at the COP23 UN Climate Change Conference in 2017. This 12-week program focuses on making personal lifestyle changes in three areas: transportation; energy; and food. All participants will receive a copy of Living the Change materials customized for the Houston area. For more information, including a detailed schedule, visit eventbrite.com.
---
Junior Duck Stamp Conservation and Design Program
The Federal Junior Duck Stamp Conservation and Design Program is an art- and science-based curriculum that teaches wetland and waterfowl conservation to students in kindergarten through high school. The program encourages students to explore their natural world, invites them to investigate biology and wildlife management principles and challenges them to express and share what they have learned with others. The winning artwork from a national art contest serves as the design for the Junior Duck Stamp, which the U.S. Fish and Wildlife Service produces annually. All of the revenue from the sale of Junior Duck stamps goes to support recognition and environmental education activities for students who participate in the program. Find complete information in the the 2021 program brochure. The Texas Contest entry deadline is March 15, 2021. Entries are due to Felice Yarbough (felice_yarbough@fws.gov).
---
Reminders About Ongoing Opportunities
---
Recurring Events with Changing Content
Virtually WILD! field trips
Virtually WILD! offers the community a chance to interact with conservationists and wildlife. Visit our virtual field trip videos on the CEC YouTube channel; new videos posted weekly. Corresponding educational activities are found at hereinhouston.org.
---
TV: Texas Parks & Wildlife
Broadcast on KUHT Channel 8 at 3 p.m. each Saturday and on municipal access cable channels in Baytown, Deer Park, Houston, Texas City, Galveston, Nassau Bay, Pasadena, Seabrook, Sugar Land, and on HCC TV. More info on the TPWD website (* indicates a segment about the Houston area). For a preview, visit TPWD's YouTube Page.
A deadly fungal disease killing millions of hibernating bats is spreading through North America, with Texas in its path. Learn what biologists and conservationists are doing to prevent the deadly White Nose Syndrome from affecting Texas bats
The late Louis Stumberg was a devoted environmentalist and rancher. How does a parent instill in their kids the commitment to protect and nurture their land? The Stumberg boys will show us with the examples set by their father
Postcard from Texas: Listen to the waves and feel the breeze in the trees at Goose Island State Park
Additional Upcoming Events
---
Check out the latest Green Jobs at cechouston.org/green-jobs/.