Houston Environmental News Update July 1, 2020
Plastic Free EcoChallenge, Nurdle Patrol, Birds Before Twilight, Houston Harris Heat Action Team, Wildlife 2020, Gulf Coast Green, Green Jobs, and more
You've probably heard all about the three R's to save the environment. Reduce, Reuse, and Recycle. It's been drilled into our heads since childhood, and these steps are undoubtedly crucial parts to creating a sustainable society. However, this month we are focusing on the lesser-known fourth R: refuse*. Today marks the beginning of Plastic-Free July, a global challenge to decrease the huge amount of plastic pollution around the world. About a truckload of plastic enters the water every minute, warns Greenpeace, and scientists estimate that our oceans will hold more plastic than fish by 2050 if we continue at our current rates. As important as things like recycling are, the very best way to keep single-use plastics out of the landfills and our streets is to have never used them at all.
This Plastic-Free July is quite different than any we have ever experienced. In the midst of a pandemic, it is harder than ever to escape single-use plastics, according to a recent article in The Economist; you're probably having items delivered from websites instead of risking a trip to the store, or wearing a disposable facemask every time you leave the house. It's all a part of our new normal. But not only that, the pandemic is also hindering garbage processing, as many waste and recycling workers that would usually deal with all this plastic waste are out of commission. The entire waste industry joins countless others that have been upended by the pandemic, according to Rice University's Baker Institute, as reported in Forbes.
Our circumstances may make participating in Plastic-Free July harder, but that also makes it even more important. How can you be a part of the challenge? Here are some ideas:
Join the Nurdle Patrol! What is a nurdle? Visit nurdlepatrol.org or search the web for "Diane Wilson Nurdle."
Speak up! Voice your support by JULY 3, 2020 for expanding the Flower Garden Banks National Marine Sanctuary in the Gulf of Mexico to protect marine life from pollution.
Stay informed! The CEC is co-hosting an online viewing of the Story of Plastic, a film that takes a closer look into what happens after plastic enters your trash can. (More info soon!)
Invest in reusables! Forgoing disposable spoons, forks, straws, and cups not only saves money and the environment, it allows you to add a personal touch to your everyday routines.
Like and follow Zero Waste Houston on Facebook to keep up with the Houston zero waste community.
Say no! If you're ordering takeout, tell the restaurant not to include plastic utensils and plates in your delivery.
Attend a local beach or park clean up. Our member organizations organize these regularly. 
Vote! Use your ballot to back candidates and policies that are determined to phase out single-use plastics.
Plog. Pick up litter while you jog, walk, or paddle. Get outside, exercise, pick up trash, and make the world a better place all at the same time.
Take the Interfaith Environmental Network of Houston Plastic Free EcoChallenge that is shared on our calendar. 
Will you be joining the CEC and millions of others all around the world by taking up the challenge of Plastic-Free July? We sure hope so!
*Refuse, and Rebuy, Reinvent, Rethink, Repair, Rot, ReEngineer…
Please scroll down to read notes from our member organizations and the community.
---
CEC NOTES
Birds Before Twilight
On July 9, 2020, from 6-7:30 p.m. the CEC, Houston Environmental Resources for Educators, and Mercer Botanic Gardens will host an interactive program with U.S. Fish & Wildlife Service Urban Ranger Felice Yarbough! In a shaded area tucked in Mercer's East Side Gardens, participants will learn about native, stellar wildlife in Houston. Watch a locally produced video about wild birds. Then, walk the gardens in search of Birds Before Twilight. Advance registration is required. For more information and to register, see the Facebook event.
---
Call for submissions: Wild About Houston Green Film Festival
The CEC is proud to host the third annual Wild About Houston Green Film Festival on Wednesday, October 21, 2020. CEC hopes to use this festival to tell local environmental stories, highlight the work of CEC's member organizations, and to inspire our residents and visitors to make a difference in the environment and our quality of life. The festival will be held virtually to protect the health and safety of our community in these times. We invite you to submit a film for consideration. Films should be specific to the environment in the Houston/Gulf Coast Region, should be no more than seven minutes long, and must be of suitable quality to be shown publicly. Find the Submission Guidelines here, and make submissions here.
---
Environmental Candidate Forum video available
On June 24, 2020, CEC and other members of the Houston environmental community hosted a virtual candidate forum with Diana Martinez Alexander and Michael Moore, the two Democrats in the July 14 run-off to be their party's candidate for Harris County Commissioner, Precinct 3. (Republican Tom Ramsey will meet the run-off winner in the general election. Mr. Ramsey has agreed to participate in a general election Environmental Forum–watch for that information later.) The video of the June 24 forum can be viewed here, the Spanish audio translation can be found here, and a copy of the questions asked in English and Spanish and be found here.
---
COALITION & COMMUNITY NOTES
We have endeavored to confirm the opportunities listed below. Please consider confirming directly with the hosts, particularly in light of concerns about the novel coronavirus (COVID-19).
---
H-GAC releases 2020 Basin Highlights Report
The Houston-Galveston Area Council's Clean Rivers Program publishes an annual report for the Texas Commission on Environmental Quality summarizing the state of water quality in the region. The just-published 2020 Basin Highlights Report includes a characterization of select watersheds within the program region. It provides updates on related water quality projects and outreach activities and includes interactive maps, photos, and graphics. Find the full report at storymaps.arcgis.com.
---
Texas Children in Nature Fall Teacher Workshop Survey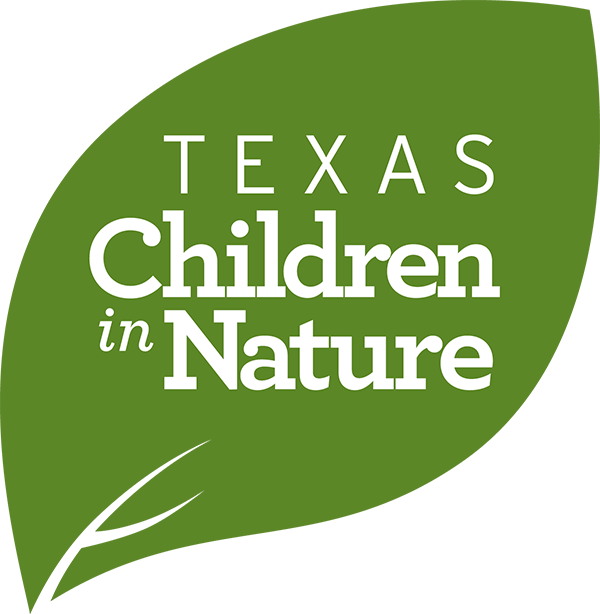 Texas Children in Nature is considering conducting a workshop in summer or fall on how to use a school's "whole campus." With COVID-19 concerns the school will need to fit the students in to a space not designed for social distancing. New research shows that the best place to be to reduce your risk of catching COVID is outdoors while social distancing (a feat much easier to achieve than within a classroom). With this in mind TCiN is thinking about hosting a professional workshop on how to move your classroom outdoors. To take the survey to help gauge interest and preferences for the workshop, visit here.
---
2020 Texas Environmental Excellence Awards
Each year, the Governor's Office and commissioners from the Texas Commission on Environmental Quality honor the state's most outstanding environmental projects through the Texas Environmental Excellence Awards. Winners from across the state exemplify how Texans set the standard for ensuring clean air, clean water, and the safe management of waste. The application period for the 2021 awards is now open. See the winner videos for 2020. Applications will be accepted through Friday, September 25, 2020.
---
Plastic Free Ecochallenge in July
The Interfaith Environmental Network of Houston invites Houstonians of all faiths to join their team for the Plastic Free EcoChallenge and make an impact on plastic pollution with personal lifestyle changes. The challenge engages participants in committing to reduce consumption of single-use plastics during July. Choose from challenges in food, personal care, community, lifestyle, pets, or family. Join the Interfaith Environmental Network of Houston team at plasticfree.ecochallenge.org.
---
Grant funding for HISD educators for water conservation
Houston Public Works is offering a $2,500 grant to implement a water conservation project in Houston ISD classrooms or schools. The grant will provide $2,000 for the water conservation project and $500 to support your professional development. This opportunity is open to all HISD 6th-8th grade teachers. The deadline to apply is Aug. 31, 2020. For more information and application instructions, visit houstontx.gov.
---
Texas Water Development Board seeking nominations for regional flood planning groups
The Executive Administrator of the Texas Water Development Board is seeking nominations for individuals to serve as members of the 15 inaugural regional flood planning groups. These planning groups will be responsible for developing Texas' first regional flood plans by January 2023, which will culminate in the state's first-ever state flood plan. The Board will designate one individual for each of the 12 interest categories for voting positions in each of the 15 flood planning regions. For more information regarding this solicitation and for submission instructions, please review the regional flood planning group member solicitation document and use the online member nomination form. The deadline for submitting interest forms to the TWDB is July 2, 2020.
---
Ask an Ecologist
On July 2, 2020 (and every Thursday through September 24), beginning at 3 p.m., Bayou Land Conservancy will present a Facebook Live event called "Ask an Ecologist." Attendees can submit nature-related questions or topics and receive answers live. For more information, visit the Facebook event.
---
Final Flower Garden Banks National Marine Sanctuary expansion public comment sought through July 3
NOAA is proposing to expand Flower Garden Banks National Marine Sanctuary. The proposal would expand the sanctuary from 56 square miles to 160 square miles to protect additional critical habitat in the Gulf of Mexico. The proposed rule for expansion would add 14 additional reefs and banks to the sanctuary. NOAA is inviting the public to provide input on any aspect of the notice of proposed rulemaking during a public comment period ending on July 3, 2020. Additional information on the proposed rule and how to make comments is available on the expansion website.
---
Volunteers sought for Houston Harris Heat Action Team
The Houston Harris Heat Action Team (H3AT) plans to utilize data collected by volunteer "street scientists" to accelerate Houston and Harris County planning and implementation initiatives to lessen the impacts of extreme heat, including the recently released Resilient Houston strategy. The mapping project will compare temperatures across 32 areas across Harris County, including Houston, Aldine, Pasadena, Baytown, Galena Park, Deer Park, and Channelview. The campaign day will be scheduled sometime in early August when temperatures in Houston are hottest. To learn more about where the mapping project will occur, frequently asked questions, volunteer requirements, COVID-19 safety, and a growing list of resources, visit the new website www.h3at.org. If you or others are interested in participating in this opportunity, please respond on this Volunteer Intake Form (available in English and Spanish) by July 5, 2020.
---
WildLife 2020
From July 6-11, 2020, the Texas Wildlife Associate will hold its annual convention online for the first time. "Wildlife 2020" will feature online education seminars in three tracks from experts and a varied lineup of auction items. For more information and to register, visit wildlife2020.com.
---
Children's Environmental Literacy Foundation 2020 Summer Institutes
The Children's Environmental Literacy Foundation is hosting two virtual Summer Institutes in July: Education for Sustainability (July 7th-9th/14th-16th) and Civic Science, Inquiry to Action (July 21st-23rd/28th-30th). At these Summer Institutes, teachers will focus on creating versatile PBL-styled lessons for in-person and virtual learning environments. Houston/Galveston-area teachers are encouraged to apply for scholarship opportunities connected to these two virtual learning events. For more information, visit celfeducation.org.
---
Lunch Bunch: Coyotes and Other Urban Wildlife
On July 8, from noon-2 p.m., Mercer Botanic Gardens will host a lunch bunch presentation featuring wildlife biologist Diana Foss of Texas Parks and Wildlife Department, who will discuss Houston coyotes and other area urban wildlife. She will review safe practices while viewing wildlife and explain why they are important to our ecosystem. For more information and to register, see the Facebook event.
---
Port Houston Community Grants Program
Port Houston recently launched its new Community Grants Program. Port Houston is particularly interested in supporting programs or services that align with its current outreach priorities, including environmental stewardship and community improvements and beautification. Port Houston will host a second online workshop to present the new grant program, review the application process, and provide participants an opportunity for Q&A, on Wednesday, July 8, from 3-4 p.m (password: kNdj2UuM52c). Letters of intent are due July 17, and grant applications are due August 14. For more information, visit porthouston.com.
---
Student Conservation Association pilot virtual program
The Student Conservation Association is piloting a virtual program from July 13 through August 14, 2020. Participants must be either in high school or in the graduating class of 2020. Members will be assigned to a crew meeting on either Mondays and Wednesdays or Tuesdays and Thursdays during the program weeks. The program will be a mix of in-person virtual meetings and activities completed individually and then shared out with the group. Each week will have a different focus but members will be learning about environmental issues and developing professional skills. Members will receive a $350 stipend for successfully completing the program. The deadline to apply is July 9, and there are seven spots left in the program. Studens should apply here and use application code: PO-00730639, using the "community" application. For any questions, send an email to Valeria Casas at vcasas@thesca.org.
---
---
Gulf Coast Green 2020 Symposium and Expo (Virtual)
On July 9-10, 2020, the Gulf Coast Green 2020 Symposium and Expo will be held virtually, with the theme "Sustainability + Technology." The conference will explore the roles that technology plays in the green building movement. Topics include green technologies as they relate to Artificial Intelligence, big data, resilience, smart buildings, construction technologies, building simulation, and public policy challenges. For more information and to register, visit aiah-gulfcoastgreen.org.
---
2020 STAR Texas Environmental Leadership Awards nominations due July 10
The State of Texas Alliance for Recycling is accepting nominations for the 2020 Texas Environmental Leadership Award. These awards recognize individuals, communities, organizations, and businesses developing and maintaining programs involving recycling, composting, sustainable materials management, public outreach, special event recycling, and more. The awards have a new category this year – the All-STAR Elected Official to highlight those in politics who are advancing sustainability and protecting the environment in Texas. The awards will be presented in the "Rethinking Recycling" virtual event from Oct. 5-7, 2020. Award nominations are due Friday, July 10. For more information and to make nominations, visit recyclingstar.org.
---
Gulf Spill Restoration Council Trustee Meeting
On July 16, 2020, from 6-7:30 p.m., the Gulf Spill Restoration Trustee Council will hold its fifth annual public meeting via webinar due to current nationwide health concerns. The webinar is open to everyone and all members of the public are encouraged to attend and participate. During this meeting, the Council will present updates on the progress made by the Trustee Council and in each of the seven Restoration Areas. This meeting will also serve as the annual public meeting for the Regionwide Trustee Implementation Group. An opportunity will be made available for public comments after the updates are presented. To register for the meeting, visit gulfspillrestoration.noaa.gov.
---
National STEM Innovation Partnership Solicitation funding opportunity
NASA's Office of STEM Engagement invites STEM leaders to apply for a funding opportunity in the interest of increasing collaboration during the 2020-21 School Year. Proposals are being solicited from eligible STEM NETWORKS and STEM INFLUENCERS to provide high-quality NASA-related STEM content and experiences to K-12 students. These partnerships will enable the dissemination and implementation of STEM engagement opportunities tied to the Next Gen STEM project's mission-focused activities. For more information, view the full National STEM Innovation Partnership Solicitation at nasa.gov. Applications must be submitted by July 20, 2020 at 11:59 p.m. ET.
---
Call for Nominations: Board of Offshore Energy Safety
The Gulf Research Program with the National Academies of Sciences, Engineering, and Medicine is searching for experts to serve on the Board on Offshore Energy Safety. The overarching goal of the Board on Offshore Energy Safety is to contribute to reducing the systemic risk for offshore energy activities. The Program is looking for individuals with expertise in, but not limited to: Geology and Geophysics, Offshore Petroleum Engineering, Systems Engineering, Human Factors, Safety Culture, Industrial and Organizational Psychology, Environmental and Occupational Health, Environmental Protection, Risk Management and Assessment, Regulation, and Oil Spill Response and Governance. The Program welcomes nominations of individuals from state agencies, non-governmental organizations, academia, industry, and other sectors. Please consider nominating yourself or a colleague to serve on the Board through the online nomination form by July 22, 2020 on this form.
---
L.A.N.D.S. Outreach Workshops continue through August 3
The Texas Wildlife Association's Learning Across New Dimensions in Science (L.A.N.D.S.) Outreach Workshops are six (6) hour trainings that introduce attendees to the TWA, in-class and outdoor lessons and activities, and how to incorporate natural resources into classrooms or programming. Lessons focus on teaching land stewardship, native wildlife, and water conservation and are Science TEKS-aligned for Grades K-8. This year, the L.A.N.D.S. workshops are being held virtually through August 3. For more information and to register, visit texas-wildlife.org.
---
"Nature as Nature" blog
The Armand Bayou Nature Center offers its "Nature as Normal" blog as a means to "remember that things are still happening as normal in the bigger picture, and that we'll all be back to normal soon too." Each weekly entry features photographs by award-winning kayaking photographer Gary Seloff and ABNC Volunteer Photo Walk Leader Lyman Brown, with commentary by ABNC's Conservation Director and Chief Naturalist, Mark Kramer. The latest entry is titled "If Not for Hana – A Tribute to Founders of Armand Bayou Nature Center". Find all of the blog entries at abnc.org.
---
"Houston and Nature" podcast
Nivien Saleh, a political scientist, video producer, and volunteer member of Houston's environmental community, hosts a podcast, "Houston and Nature," in which she interviews prominent members of the greater Houston environmental community about the strengths and weaknesses of the community and ways to improve it. The latest episode is titled "The Next Houston Hurricane May Be Worse Than Harvey – Let's Get Ready!", featuring Terence O'Rourke, special assistant to the Harris County Attorney.
---
COVID-19 Registry seeks public's input
The COVID-19 Registry, spearheaded by Rice University with partnering organizations, is a research study that provides real-time information to health departments on the spread of COVID-19, who is being affected, and how. The registry will help to: track virus spread over time and across geography; measure economic and health impacts; understand behavior in response to policy changes; and identify popular and effective sources of information. Data from the registry will be stored in a highly secure system built by Rice University. Things learned from the registry will be published, but will not include any information that would identify participants. For more information and to take the survey, visit rice.edu. Read the most up-to-date findings here.
---
TV: Texas Parks & Wildlife
Broadcast on KUHT Channel 8 at 3 p.m. each Saturday and on municipal access cable channels in Baytown, Deer Park, Houston, Texas City, Galveston, Nassau Bay, Pasadena, Seabrook, Sugar Land, and on HCC TV. More info on the TPWD website (* indicates a segment about the Houston area). For a preview, visit TPWD's YouTube Page.
The overriding management goal for the Cox family with Lochridge Ranch in Henderson and Anderson counties is to enhance and conserve the native ecosystem while maximizing the health, welfare and productivity of the local flora and fauna
Follow along as biologists track Whooping Cranes at the Aransas National Wildlife Refuge. Using satellite GPS technology, the team hopes to help protect this endangered species
Postcard from Texas: Enjoy a variety of prairie plants as the sun rises on a coastal prairie south of Houston*
---
Additional Upcoming Events