State of the Air, Air Quality & Coronavirus, Commuting with Confidence webinar, Floral Fauna, Native Plants, Railroad Commission Candidates' Forum, Green Roofs, Green Jobs, and more
---
On Monday, the Houston Chronicle included an article by Hirokoko Tabuchi of the New York Times: Next to smokestacks, virus is one more risk. Preliminary research, the article reports, indicates that "coronavirus patients in areas with historically heavy air pollution are more likely to die than patients elsewhere." Low-income communities of color are disproportionately exposed to air pollution, the article explains, calling out a neighborhood in Houston "that is home not only to factories making plastics materials used in medical masks, but also incinerators that burn medical waste… 'Hospitals need the masks, the gloves,' said Yvette Arellano, [a research and policy liaison with t.e.j.a.s.] But the irony, she said, is that communities like this 'are breathing in the toxins that industry says is necessary for the safety of other people.'"
If you think much about environmental justice, this is no surprise.
Allyn West, writing for One Breath Partnership, describes the local implications in more detail. "The communities in Houston that have been most devastated by COVID-19 so far have been characterized by David Persse, the city's top health authority, as those living with "decades of disparities" in everything from food security to access to medical care and transportation to environmental exposure." One Breath Partnership is a joint initiative of Air Alliance Houston, Environment Texas, Environmental Defense Fund, Environmental Integrity Project, Public Citizen, and Rice University, some of the region's best champions for better air quality.
While air quality varies within the region, the American Lung Association provides an annual assessment of air quality in the Houston region as part of its national State of the Air report which was released with minimal fanfare on April 21–the day before the 50th anniversary of Earth Day. Harris, Montgomery, and Galveston and other Counties in the region received grades of "F" for ozone levels. As you can see from the chart above, ozone levels have decreased over the past 20 years, but still do not meet federal standard. In fact, an #ozoneactionday was issued on Tuesday for the Houston region, and it was not the first of 2020.
Annual and 24-hour particle pollution are much better in comparison, but still not great. Ground-level ozone and particle matter are two of the "big six" common criteria pollutants identified in the Clean Air Act of 1970; the others are carbon monoxide, sulfur dioxide, nitrogen dioxide, and lead. These four pollutants are not considered in the report and, in general, the Houston region meets the standards for these pollutants. However, as explained by Air Alliance Houston, while everyone is affected, most of the disease burden is borne by marginalized populations who tend to live near busy roads and industrial sites with higher air pollution levels.
The Clean Air Act also regulates 187 hazardous air pollutants (HAPs). A hazardous air toxin is any air pollutant known to play a role in causing chronic disease, such as cancer, cardiovascular, and other serious health impacts.According to Air Alliance Houston, of the 187 regulated HAPs, 161 are present in varying concentrations at different locations in the Houston area, and, in 2017, nearly 17 million pounds of toxic air pollution were emitted by industrial sources in the Houston metropolitan area.
Interested in learning more about air quality in the Houston region? You are in luck! The following are some of our favorite resources right now, including some of the sources described above.
One Breath Partnership (Te sure to check out their Twitter feed. Even if you aren't a twitter fan, its a great feed.)
HARC: During the current pandemic, air quality appears to have improved in the region, according to a study by HARC: "Effects of Pandemic on Air Quality."
On May 28, the Board of Atmospheric Sciences and Climate of the National Academies of Sciences, Engineering, and Medicine will hold a webinar tilted "Air Quality, Climate Variability, and COVID-19." For more information and to register, visit eventbrite.com.
Air Champions – Citizen Scientists Network of volunteers, organized by McMac Cx, a mission-focused, social enterprise which contributes 20% of its annual resources toward making the community a place where nature flourishes, humans thrive and businesses prosper. Learn how you can participate by getting a personal air quality monitor or sponsoring the participation of schools and students. Note: McMac Cx supports the CEC through financial contributions (Thank you!) but this is awesome enough that we would share it anyway.
City of Houston's Bureau of Pollution Control and Prevention's air quality program
Harris County's Pollution Control Services' (PCS) Outdoor Air Program
Houston-Galveston Area Council's Regional Air Quality Planning Advisory Committee (RAQPAC). The Committee's next monthly meeting is next Thursday, Amy 28, 2020, at 2:00 pm. The Committee reviews air quality plans for the H-GAC region and recommends actions necessary to improve the region's air quality. Also note the meeting of the Transportation Policy Council tomorrow, May 22, 2021, at 9:30.
Please scroll down to read notes from our member organizations and the community.
---
CEC NOTES
Superpowers Sessions for environmental educators
Join fellow environmental educators in Houston on Fridays for short, "superpowers" sessions, organized by the CEC. Network, learn and share resources, and walk away with new knowledge and new friends. Open to any educator. Ten-minute presentations on local topics, are followed by 15 minutes of Q&A and community-building time. The sessions are offered at two times on the same day (10 a.m. and 3 p.m.) to ensure smaller groups and more opportunity to connect with fellow environmental educators in Houston. May 22: "Microplastics in the Gulf," hosted by Janice Walden of Friends of Greene; May 29: Tech Tools 2.0 used by Teachers," hosted by Lisa Gianukos and Amanda Brown of Children's Environmental Literacy Foundation; June 5: "Beekeeping in the City," hosted by Kevin Kohli of Alveole. Details and registration on this Google Form.
Join the movement to accelerate sustainability and environmental education programs for K-12 students! EcoRise's Gen:Thrive is a collaborative initiative that has launched a statewide survey to identify and map every K-12 environmental education program in Texas.Through this robust community mapping process, Gen:Thrive aims to provide the information and insights needed to foster the next generation of resilient, sustainability leaders. Please participate in the survey by May 22: ecorise.org/genthrive-survey. Your organization's information, alongside social, health and environmental data sets, will help us illuminate areas of greatest need, uncover opportunities for strategic collaborations and provide districts and partners a data-driven, systems-approach to deploy programs across the state.
CEC Volunteer Info Session June 30 will be held online
CEC seeks individuals who might be interested in volunteering to help with our website and newsletter, plan events, design graphics, serve on one of our committees (programs, communications, finance, fundraising and development, membership, and governance) this year, or possibly joining our board of directors in January 2021. The next info sessions will be held June 30. For more information, please email [email protected], or join us online at Google Hangouts.
---
COALITION & COMMUNITY NOTES
We have endeavored to confirm the opportunities listed below. Please consider confirming directly with the hosts, particularly in light of concerns about the novel coronavirus (COVID-19).
Houston Sierra Club Online Meeting: Restoring Nature's Relationships
In lieu of an in-person in May, the Sierra Club Houston Group is offering a video presentation with Doug Tallamy, an noted entomologist and professor in the Department of Entomology and Wildlife Ecology at the University of Delaware. The talk emphasizes food webs and the interdependence of species and local ecosystems, and why understanding these relationships are essential for maintaining future biodiversity and human well-being. It is viewable for free at any time. For more information and to access the video, visit sierraclub.org.
---
Texas Parks and Wildlife Commission Meeting online
Amid ongoing public health concerns, the May meeting of the Texas Parks and Wildlife Commission scheduled for May 20-21 will be streamed virtually, beginning at 9:30 a.m. both days, on the Texas Parks and Wildlife Department's website. The planned briefings and action items include the statewide proclamations for recreational and commercial saltwater and freshwater fishing, hunting and migratory game bird regulation recommendations, containment and surveillance zone boundaries associated with chronic wasting disease detection, oyster mariculture rules, land transactions and local park grant announcements. Find the full agenda for the meeting at tpwd.texas.gov.
---
Texas Regional Adaptation Leadership Award nominations due May 21
The American Society of Adaptation Professionals Regional Adaptation Leadership Award recognizes individuals who have distinguished themselves in the climate change adaptation field through exceptional leadership. It recognizes the fact that deliberate, proactive adaptation, preparedness, and resilience-building is a change process, a deviation from business-as-usual, and a courageous act of doing something new and different. Nominations for this year's Texas Regional Adaptation Leadership Award are due May 21, 2020. For more information and to submit nominations, visit adaptationprofessionals.org.
---
Solid Waste Management Workshop: Recycling
On May 21, 2020, from 9-11 a.m., the Houston-Galveston Area Council will hold a virtual Solid Waste Management Workshop focusing on recycling awareness, with presenters from The Recycling Partnership, State of Texas Alliance for Recycling, Keep Texas Recycling, and Keep Pearland Beautiful. For more information and to register, visit h-gac.com.
---
Texas Water Development Board meeting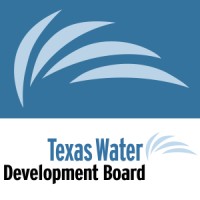 On May 21, 2020, from 9:30-11:30 a.m., the Texas Water Development Board will host a meeting via webinar to consider approving financial assistance for water and wastewater system projects. The Board will also consider adopting rules to implement regional and state flood planning. The proposed rules and a summary of comments are available on the agency website. Here is the meeting agenda. There are two ways that the public and interested stakeholders may virtually attend the meeting: registering at gotowebinar.com or via AdminMonitor at texasadmin.com.
---
COVID-19 Update Call for Non-Profit Organizations
On May 21, 2020, from 11:30 a.m.-1:30 p.m., the Greater Houston Partnership, Interfaith Ministries for Greater Houston and Volunteer Houston will present a COVID-19 briefing tailored to nonprofit professionals. Topics of discussion will be: Fighting COVID-19, Opening Up, and Re-engaging Volunteers. For more information and to register, visit eventbrite.com.
---
Commute with Confidence – A Special Edition Brown Bag Webinar
On May 21, 2020, from noon-1 p.m., the Houston-Galveston Area Council will present a special Brown Bag Webinar featuring Greater Houston's transit and vanpool providers and the Commute Solutions team for a panel discussion on the status of commuter transportation in the region. Panelists will discuss service changes, what their agencies are doing to make the journey safer and what commuters can do to help keep themselves safe as many plan to return to work. For more information and to register, visit hgac.webex.com.
---
The Contentious Definition of WOTUS: Past, Present and Potential Future
On May 21, 2020, from noon-1 p.m., the Teas Association of Environmental Professionals will present a webinar with Matt Stahman, of Resource Environmental Solutions (RES), on the contentious issues involving the legal definition of Waters of the United States. For more information and to register, visit taep.memberclicks.net.
---
Ask an Ecologist
On May 21, 2020 (and every Thursday through September 24), beginning at 3 p.m., Bayou Land Conservancy will present a Facebook Live event called "Ask an Ecologist." Attendees can submit nature-related questions or topics and receive answers live. For more information, visit the Facebook event.
---
Native Plant Society meeting: Floral Fauna
On May 21, 2020, from 7-8 p.m., the Houston Chapter of the Native Plant Society of Texas will hold a virtual meeting featuring a presentation by naturalist Valerie Bugh of the Lady Bird Johnson Wildflower Center called "Floral Fauna," which will cover the wide range of arthropods that utilize blossoms as a place to find food and mates, as well as the relationships and interactions that occur between species. For more information, visit npsot.org.
---
Thirst for Nature webinar: Parking Lot Birding
On May 21, 2020, from 7-8 p.m., birding author Jennifer Bristol will present a webinar titled "Parking Lot Birding," in which participants can learn how to do birding at your local parks or even from backyard or home balconies. For more information and to register, visit cibolo.org.
---
Flower Garden Banks National Marine Sanctuary Expansion webinar
On May 26, 2020, from 1-2 p.m., the Turtle Island Restoration Network will host a webinar to learn and ask questions about the proposed expansion of the Flower Garden Banks National Marine Sanctuary in the Gulf of Mexico, meant to protect critical habitat for threatened and endangered species of manta rays, sea turtles, and corals. To register, send an email to [email protected]. Webinar instructions will be provided upon registration.For more information, visit seaturtles.org.
---
Annual Basin Steering Committee Meeting
On May 27, 2020, from 2-3:30 p.m., the Houston-Galveston Area Council Clean Rivers Program Basin Steering Committee will hold its Annual Meeting virtually. Presentations include the roll-out of the 2020 Basin Highlights Report, an update on the Clean Rivers Program monitoring program, and updates on special monitoring projects and special studies. For more information and to register, visit h-gac.com.
---
Green Building and Virus Protection
On May 27, 2020, from 3-4 p.m., the Green Building Resource Center will host an online forum on how buildings can be designed or retrofitted to minimize the transfer of diseases, The speakers will be Wendy Heger, principal at Page, and Dan Young, owner of IAQ-Energy Solutions. For more information and to register, visit codegreenhouston.org.
---
Native Plants for Green Roofs
On May 27, 2020, beginning at 6:30 p.m., the Houston chapter of the Native Prairies Association of Texas will host a virtual meeting featuring a presentation from Bruce Dvorak, professor in the Department of Landscape Architecture and Urban Planning at Texas A&M and member of the Interdisciplinary Green Roof Research Group, on using native plants for green roofs. Fore more information and to register, visit houstonprairie.org.
---
Texas Railroad Commission Candidates Forum
On May 27, 2020, from 7-8 p.m., Texas Campaign for the Environment, Sierra Club, Public Citizen, and Environment Texas are holding an online Texas Railroad Commission Candidates Forum to learn the viewpoints and positions of three candidates in next November's election for one open seat on the Commission. The candidates are Chrysta Castaneda, Roberto Alonzo, and James Wright. If you'd like to dive deeper into the issues and/or to present questions at the Forum, please indicate your interest and possible questions on this form; or [email protected]
---
State of Mobility 5.0 with Mayor Sylvester Turner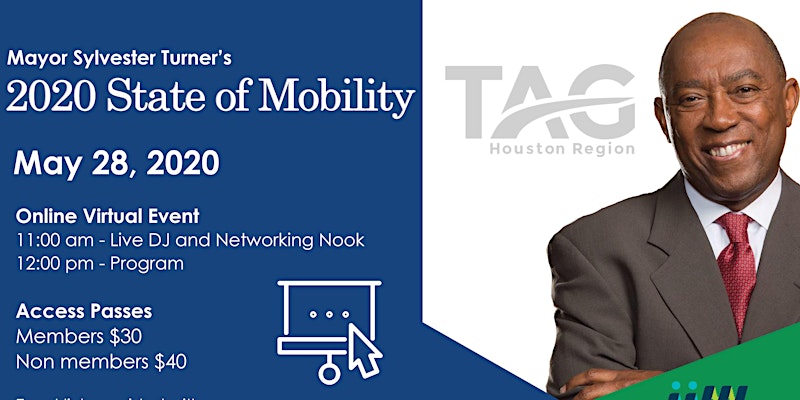 On May 28, 2020, from 11 a.m.-1 p.m., the Transportation Advocacy Group will host a virtual event in which Mayor Sylvester Turner will discuss his vision for mobility during COVID-19 and beyond. For more information and to purchase tickets, visit eventbrite.com.
---
RAQPAC meeting: Houston Climate Action Plan
On May 28, 2020, from 2-4 p.m., the Houston-Galveston Area Council's Regional Air Quality Planning Advisory Committee will host a virtual meeting. The meeting will include a presentation on the proposed Houston Climate Action Plan by Lara Cottingham, the city's chief sustainability officer. The meeting will be held via Microsoft Teams, or by calling +1 346-262-0196 (Conference ID: 919 266 86#). For more information, visit h-gac.com.
---
Aligning Affordable Housing and Quality Transportation
On May 28, 2020, beginning at 2 p.m, LINK Houston and the Kinder Institute for Urban Research will present a virtual conversation with Transportation for America Director Beth Osborne. Following up on the release of the "Where Affordable Housing and Transportation Meet" report, the event will explore how to better align affordable housing and transportation to address affordability. For more information and to register, visit riceuniversity.zoom.us.
---
Don't Mess With Texas Art Contest entries due May 29
Keep Texas Beautiful and the Texas Department of Transportation invite Texas students in kindergarten through twelfth grades to submit their best litter prevention-inspired artwork to be considered for the Don't Mess With Texas Calendar. Students with the top 14 designs will have their work featured in the calendar. Students who create the top 14 winning designs will have their artwork assigned to a month or featured on the cover of the 2021 Don't mess with Texas calendar, among other prizes. Submissions must be postmarked no later than May 29, 2020. For more information, visit ktb.org.
---
L.A.N.D.S. Outreach Teacher Workshops
The Texas Wildlife Association's Learning Across New Dimensions in Science (L.A.N.D.S.) Outreach Workshops are six (6) hour trainings that introduce attendees to the TWA, in-class and outdoor lessons and activities, and how to incorporate natural resources into classrooms or programming. Lessons focus on teaching land stewardship, native wildlife, and water conservation and are Science TEKS-aligned for Grades K-8. This year, the L.A.N.D.S. workshops will be held virtually, from June 1 through August 3. For more information and to register, visit texas-wildlife.org.
---
NOAA Ocean Guardian School Program
Applications are now being accepted for participation in the 2020-2021 NOAA Ocean Guardian School program, in which PreK-12 students can use school- or community-based projects to help make a difference in the health and protection of their local watersheds, the ocean and special ocean areas like national marine sanctuaries (including Texas's own Flower Garden Banks National Marine Sanctuary). There are opportunities for schools to participate with or without funding. Applications must be submitted via email by June 1, 2020. For more information, visit noaa.gov.
---
Public input sought on proposed Flower Garden Banks National Marine Sanctuary expansion
NOAA is issuing a notice of proposed rulemaking to expand Flower Garden Banks National Marine Sanctuary. The proposal would expand the sanctuary from 56 square miles to 160 square miles to protect additional critical habitat in the Gulf of Mexico. The proposed rule for expansion would add 14 additional reefs and banks to the sanctuary. NOAA is inviting the public to provide input on any aspect of the notice of proposed rulemaking during a public comment period ending on July 3, 2020. The sanctuary will also host three virtual public meetings so that people can learn more about the proposal and submit comments, on June 8 and June 11. Additional information on the proposed rule and how to make comments is available on the expansion website.
---
COVID-19 Registry seeks public's input
The COVID-19 Registry, spearheaded by Rice University with partnering organizations, is a research study that provides real-time information to health departments on the spread of COVID-19, who is being affected, and how. The registry will help to: track virus spread over time and across geography; measure economic and health impacts; understand behavior in response to policy changes; and identify popular and effective sources of information. Data from the registry will be stored in a highly secure system built by Rice University. Things learned from the registry will be published, but will not include any information that would identify participants. For more information and to take the survey, visit rice.edu.
---
TV: Texas Parks & Wildlife
Broadcast on KUHT Channel 8 at 3 p.m. each Saturday and on municipal access cable channels in Baytown, Deer Park, Houston, Texas City, Galveston, Nassau Bay, Pasadena, Seabrook, Sugar Land, and on HCC TV. More info on the TPWD website (* indicates a segment about the Houston area). For a preview, visit TPWD's YouTube Page.
Shrimping in Texas is a billion-dollar business, but concerns are mounting that introduced diseases could pose a serious threat to native shrimp and an entire industry. See how scientists and saltwater anglers play a role in keeping Texas shrimp stocks healthy
Known as a nature-lovers paradise, the diverse ecosystems of Brazos Bend State Park attracts equally diverse people from the nearby metropolis of Houston. Learn about some of the things visitors enjoy doing at this popular state park *
Postcard from Texas: Spring colors soften the rugged Chihuahuan desert landscape at Big Bend National Park
---
Additional Upcoming Events