Houston Environmental News Update November 27, 2019
Happy Thanksgiving, Vegeturkey, Gingerbread Build-Off, Green Jobs, and more
Happy Thanksgiving!
We hope you're enjoying the company of friends and family, and taking some well-deserved rest and relaxation.
Normally, this week's newsletter banner would be photo of a Texas wild turkey (Meleagris gallopavo), which, according to Texas Parks & Wildlife Department, a hundred years ago had "almost disappeared from Texas due to unregulated hunting and loss of habitat… Turkeys now inhabit 223 of the 254 counties in Texas."
Today, however, we prefer to share a photo of a handsome and healthy vegeturkey which soon will be chopped up, skewered, and roasted with its tail of rosemary, oregano, and bay leaves from the garden, and a squeeze of a lemon from a tree purchased a few years ago at Urban Harvest's Fruit Tree Sale. Limiting meat and dairy consumption is good for your health–and for reducing climate change–but don't feel like you have to go–ahem–cold turkey (we'll take advantage of cold turkey on Friday, to prevent excess climate emissions from food waste).
If your are frying your turkey (or vegeturkey), our friends at Houston Public Works would like us to remind you that when the holiday cooking is done and clean-up begins, you should never pour grease down the drain. Grease can cause clogs that may back up into homes or cause sewer overflows. Instead, please pour grease into an empty container, let it cool, and toss it directly in the trash. Or, even better, recycle it at a grease repository. Learn more at corralthegrease.org–or, outside the City of Houston, at Galveston Bay Foundation's ceasethegrease.net.
And don't forget, #GivingTuesday is coming up on Dec. 3. If you donate that Tuesday starting PROMPTLY at 7:00 AM on Facebook, Facebook will match donations. Also on that day, CEC will be offering a special membership and ticket combo to the January showing of the Wild & Scenic Film Festival On Tour at the River Oaks Theatre (look for the special "Giving Tuesday" ticket available for one day only!). Through Dec. 10, 2019, doublethedonation.com will make it easy to take advantage of employer matching.
From now through the end of #GivingTuesday, tickets to the highly anticipated Wild and Scenic Film Festival are part of a special holiday package through December 3. Give the gift of inspiration and imagination. Purchase two tickets and an individual membership to the CEC for $48 (in honor of 48 years serving the community). Better yet, purchase four tickets and a membership for $88. Visit the CEC ticket page to purchase tickets.
---
CEC NOTES
Green Films
The Green Film Series is taking a break in December, but please join us at the Wild & Scenic Film Festival on Tour on Tuesday and Wednesday, January 28 and 29, 2020. Tickets now on sale!
---
Earth Day Houston: Exhibitor Registration now available
Earth Day Houston, part of the 50th worldwide observance, will be held at Discovery Green on Sunday, April 19, 2020.
---
Scroll down to read notes from our member organizations and the community, or view the emailed version of the newsletter, which includes a green job listing.
---
COALITION & COMMUNITY NOTES
We have endeavored to confirm the opportunities listed below. Please consider confirming directly with the hosts.
---
U.S. Chemical Safety Board releases findings on ITC plant fire
The U.S. Chemical Safety Board, a federal agency that investigates incidents at petrochemical facilities, recently released its findings on the March fire at the ITC plant in Deer Park. Read the full report at csb.gov.
---
Gulf of Mexico B-WET Funding Opportunity deadline is Nov. 29
The Gulf of Mexico Bay Watershed Education and Training program (B-WET) is an environmental education program that supports locally relevant experiential learning in the K-12 environment. Funded projects provide meaningful watershed educational experiences for students, related professional development for teachers, systemic education to schools, and help to support regional education and environmental priorities in the Gulf of Mexico. The FY20 Gulf of Mexico B-WET Notice of Funding Opportunity is now open and accepting applications through Grants.gov until 10:59 p.m., Central Time on Nov. 29, 2019. See full details at www.grants.gov. For more information on Gulf of Mexico B-WET or these webinars, please contact Amy.Clark@noaa.gov or visit fisheries.noaa.gov.
---
Houston Audubon accepting applications for Young Professionals Advisory Council through Nov. 29
Houston Audubon is accepting applications for its 2020 Young Professionals Advisory Council (YPAC). The goal of the YPAC is to engage the next generation of conservationists and to build awareness of Houston Audubon's mission among young professionals. YPAC members have the chance to make a significant impact in the world of bird conservation and play an important role in enhancing wildlife habitat. For more information and to apply (deadline is Nov. 29), visit houstonaudubon.org.
Smith Point Hawk Watch concludes Nov. 30
The Smith Point Hawk Watch, an annual census of the raptors migrating through Smith Point on the eastern shore of Galveston Bay each fall hosted by the Gulf Coast Bird Observatory, Hawk Watch International, Texas Parks & Wildlife Department, and the U.S. Fish and Wildlife Service, will conclude on Nov. 30, 2019. For more information, visit gcbo.org.
---
Three Ways Forests and Climax Ecosystems Cool Our Planet
On Dec. 1, 2019, from noon-2 p.m., Dr. Bob Randall will give a presentation titled "Three Ways Forests and Climax Ecosystems Cool Our Planet" at First Unitarian-Universalist Church. For more information and to register, visit eventbrite.com.
---
2019 Galveston Bay Report Card: How Healthy is Galveston Bay?
On Dec. 3, 2019, from 5:30-8 p.m., the Galveston Bay Foundation will host its quarterly membership meeting featuring a presentation by T'Noya Thompson, GBF advocacy programs manager, titled "2019 Galveston Bay Report Card: How Healthy is Galveston Bay?" She will examine and explain the grades and factors leading up to those grades for this year in Galveston Bay. The meeting, which is open to all, will be held at the Lone Star Flight Museum. For more information and to register, visit galvbay.org.
---
Global Affairs Associates presents "ESG Decoded"
On Dec. 4, 2019, Global Affairs Associates will present "ESG Decoded," a full-day training session on the concept of "Environmental, Social, Governance" criteria used for measuring the sustainable and equitable impact of investment. The event will be held at Three Post Oak Central. For more information and to purchase tickets, visit eventbrite.com.
---
Texas Trustee Implementation Group's Annual Meeting Video Presentation
On Dec. 4, 2019, the Texas Trustee Implementation Group will hold its 2019 annual public meeting via an online video presentation. The presentation will include an update on the work we have accomplished since the Deepwater Horizon oil spill. The Group will highlight a few of its ongoing restoration projects and present our plans for future efforts. The public will be able to view the video presentation at any time from 12 a.m. to 11:59 p.m., and you can watch it as many times as you would like. People will also have the opportunity to provide comments related to the presentation topics during the same date and times through the Texas Parks and Wildlife Department's public comment portal. For more information, visit gulfspillrestoration.noaa.gov.
---
Kinder Institute Forum: Places for the People
On Dec. 4, 2019, the Kinder Institute for Urban Research will host a forum featuring New York University professor and sociologist Eric Klinenberg, who will discuss social isolation, economic and racial stratification, and how social infrastructure can revitalize civic life. He argues that the future of democratic societies rests not simply on shared values but on shared spaces: the libraries, childcare centers, bookstores, churches, synagogues, and parks where crucial, sometimes life-saving connections, are formed. The event will be held at the Museum of Fine Arts, Houston. For more information and to register, visit kinder.rice.edu.
2019 Prairies & Pollinators and Prairie Stampede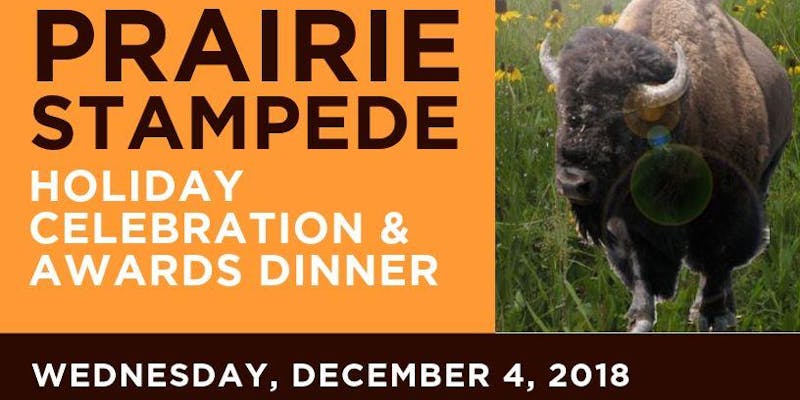 On Dec. 4, 2019, from 6:30-8:30 p.m., the Coastal Prairie Partnership and Houston Native Prairies Association of Texas will host the 2019 Prairie Stampede Holiday Celebration and Award Dinner, where the prairie community of southeast Texas and coastal Louisiana will celebrate the ongoing work to save, restore, and teach prairies. The event will be held at the United Way of Greater Houston. For for more information and to register, visit eventbrite.com.
The Prairie Stamped is part of a regional celebration from Mid-September through late December 2019 that Includes nature hikes, classes, seed collecting events, festivals, film fests, etc., that celebrate the Coastal Prairies of our region. Full event details located at prairiepartner.org.
---
Rice Scientia presents "Environmental Diversity"
On Dec. 5, 2019, beginning at 4 p.m., as part of its "Panoply" series, the Scientia Institute at Rice University will present brief talks by three Rice professors on the complex environmental changes we are seeing today, the diversity of their impacts on society, and technological approaches to address this most pressing challenge facing humanity. The event is free and open to the public. For more information, visit events.rice.edu.
---
Gulf of Mexico Oil Spill & Ecosystem Conference early bird registration ends Dec. 6
The Gulf of Mexico Oil Spill & Ecosystem Conference, with the theme "2020: A Milestone in Gulf of Mexico Research," will be held Feb. 3-6, 2020 in Tampa, Florida. The conference will mark the 10-year anniversary of the Deepwater Horizon disaster. This milestone provides the opportunity to assess and synthesize just how much has been learned about oil spill and the Gulf ecosystem, explore how this wealth of research can inform regional management and policy, and begin charting a course for future research needs in the Gulf. Early bird registration continues through Dec. 6, 2019. For more information and to register, visit cvent.com.
---
Take Care of Texas Video Contest
The Texas Commission on Environmental Quality invites students in grades 6-12 to enter the annual Take Care of Texas Video Contest. Student videos should be 30 seconds long and portray positive ways Texans can help keep air and water clean, conserve water and energy, or reduce waste. The contest deadline is Dec. 6, 2019 and the public will have the opportunity to pick their favorite videos Jan. 15-29, 2020. The middle and high school students who win first place will be invited to travel to Austin, along with their teacher, parent, or guardian, to be recognized by the TCEQ and Waste Management of Texas, Inc., at the 2020 Environmental Trade Fair and Conference.
---
Embrace the Gulf Photo Competition
The Gulf of Mexico Alliance Education and Engagement Team invites you to participate in this year's "Embrace the Gulf" photo competition. They are seeking photographs that relate to any of its five campaign themes: community, environment, education, economy, and tourism. The deadline for entries is Dec. 6, 2019. For more information, visit gulfofmexicoalliance.org.
---
2019 Gingerbread Build-Off
On Dec. 7, 2019, from 10 a.m.-5 p.m., Architecture Center Houston will host the 11th Annual Gingerbread Build-Off at City Hall's Hermann Square. Competing teams will create their masterpieces using 100% edible materials. More than 4,000 spectators are expected to attend and cheer on the teams, play in the kids' construction zone, and visit Santa. All of that entertainment is free and open to the public. For more information, visit aiahouston.org.
---
Baytown Nature Nurture: Birding
On Dec. 7, 2019, from 10 a.m.-noon, the Baytown Nature Center will host its monthly Nature Nurture Series. BNC natualist Crissy Butcher will talk about the birds that call the Nature Center home, either permanently or seasonally. Participants will later be able to search for birds arriving for the winter season. For more information visit baytown.org
---
Exploring Sacrifice Zone Policy forum
On Dec. 7, 2019, from 10 a.m.-3:30 p.m., the Center for Health, Environment & Justice and the Texas Health & Environment Alliance will host a public forum to discuss and help develop a plan to address health impacts from air pollution. The meeting is planned to review several policy ideas. The event will be held at the Sterling Municipal Library in Baytown. For more information and to register (spots are limited), visit actionnetwork.org.
---
Houston Youth Climate Leaders Panel
On Dec. 7, 2019, from 11 a.m.-1 p.m, the Sunrise Movement Houston will host a panel discussion among youth climate activists who will discuss their experiences and offer suggestions on how the greater Houston region can move forward with climate policy. The event will be held at The Montrose Center. To RSVP and submit questions in advance, see docs.google.com.
---
Blackwood 2019 Farm-to-Table Dinner
On Dec. 7, 2019, from 5-9 p.m., the Blackwood Educational Land Institute will host its 2019 Farm-to-Table Dinner at the Blackwood Farm in Hempstead. This celebration of the winter season will feature a locally-sourced five-course meal prepared by Chef Cade Conlon of Longspoon Catering & Education. For more information and to purchase tickets, visit blackwoodland.org.
---
Hurricane Harvey Mitigation Funds Public Hearing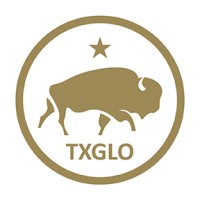 The Texas General Land Office is seeking public input on the state's draft action plan detailing the distribution of eligible uses of $4.3 million in Community Development Block Grant Mitigation funds from the U.S. Department of Housing and Urban Development to assist Texas communities with mitigation projects. These projects will address risks within the areas impacted by Hurricane Harvey as well as the 2015 and 2016 floods. A public hearing will be held on Dec. 11, 2019, beginning at 6 p.m., at Texas Southern University's EDU Auditorium, 3100 Cleburne St.
---
TV: Texas Parks & Wildlife
Broadcast on KUHT Channel 8 at 3 p.m. each Saturday and on municipal access cable channels in Baytown, Deer Park, Houston, Texas City, Galveston, Nassau Bay, Pasadena, Seabrook, Sugar Land, and on HCC TV. More info on the TPWD website (* indicates a segment about the Houston area). For a preview, visit TPWD's YouTube Page.
Some new invasive ants are driving biologists crazy, but new research into control methods is underway at the lab and in the field
Victor Emanuel entered the birding world when, as a boy, he joined a small ornithology club in Houston. Seven decades later, he's helping prep a new generation of naturalists that will solidify his legacy long after he puts down his binoculars*
Join a team of fisheries technicians as they perform a creel survey on Lake Conroe. Fisheries biologists doing creel surveys interview anglers, measure fish, and track the number of hours fished*
---
Additional Upcoming Events