Urban Harvest Farmers Markets, Take Care of Texas campaign, Neches River Rally, Green Film: Hot Grease, Green Jobs, and more
Unless you are a long time reader or a farm-news fanatic, you might not realize that September is a big month harvest-related observances, such as:
In honor of these special days, we'd like to take a moment to recognize one of CEC's member organizations, Urban Harvest, which is celebrating its 25th anniversary this year. Founded in 1994, longtime CEC member organization Urban Harvest works to address these problems and others by using fruit, vegetable, and habitat gardens to improve the quality of life in the greater Houston area. Among their programs are organic gardening glasses, farmers markets, a school and youth gardening program, and a community gardens program.
Urban Harvest is also celebrating the launch of its new Northeast Farmers Market at Kashmere Gardens Elementary School, 4901 Lockwood Drive. The market is open on 10 am – 2 pm, 1st & 3rd Saturdays, rain or shine. It joins the long-running Urban Harvest's Saturday Farmers Market and the back-after-summer City Hall Local Lunch Market each Wednesday. In 2004, Urban Harvest's Saturday Farmers Market started with just seven vendors, providing an outlet for community and backyard gardeners to sell fresh produce harvested directly from their own soils. Today, many of the original vendors – including Animal Farm, Atkinson Farms, and Pat Greer's Kitchen – are now part of one of Texas' largest farmers markets, today supporting over 70 local Houston farmers market vendors. All farmers and producers in our market come from within 180 miles of Houston, offering the freshest, local produce and meats available. The prepared and hot food vendors source 51% of their ingredients from local farms and growers, providing additional economic support to producers and building a more interconnected local food system.
Urban Harvest's market is now just one of many markets in the Houston area listed on the CEC calendar. Let us know if we are missing any!
---
CEC NOTES
Houston Green Films: Hot Grease
The Houston Green Film for September 18 will be Hot Grease (filmed in Houston), the surprising story of how the biodiesel industry is turning an ostensibly worthless raw material — spent kitchen grease — into a green energy source capable of fueling all the trains, ships, and trucks across the country (see this clip). Following the film, panelists will offer thoughts about the themes in the film and answer audience questions. Panelists include Dr. Jody Gibson from Energy Institute High School, Chris Powers, founder of Houston Biodiesel, Michael McClere from Dependable Cooking Oil, Alondra Hernandez with the Corral the Grease program through Houston Public Works and Ted Driscoll with the Cease the Grease campaign through the Galveston Bay Foundation. Socializing from 6:30 p.m., film at 7 p.m.
---
TAEE Scholarships and sponsorship opportunities
Teachers can apply for a scholarship from the Citizens' Environmental Coalition to the Texas Association for Environmental Education conference in Galveston on Sept. 27-28, 2019. Email [email protected] your request, including amount desired, current teaching position, and rationale, by September 6. Those interested in sponsoring a teacher at the conference for $150 should email [email protected]. Most teachers fund professional development (and pencils, and Kleenex, etc.) out of their own pocket. Houston, we can do better! Please contact [email protected] by September 6.
---
Wild About Houston: A Green Film Festival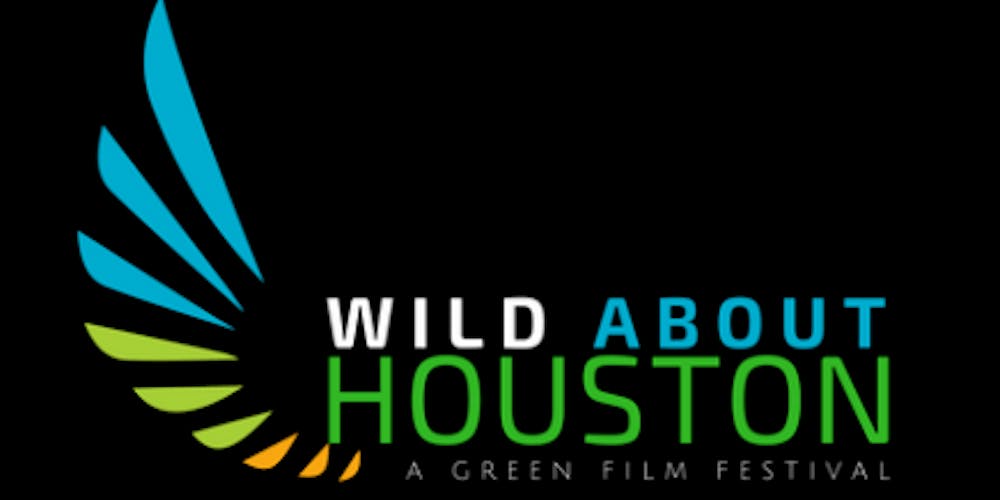 Join CEC, the Houston GREEN Film Series, Rice Media Center and additional partners on October 16, 2019, for "Wild About Houston: A Green Film Festival." We will showcase local short films that tell environmental stories. Please watch the contenders on the CEC YouTube Channel, and give a thumbs up to your favorites to see them on the big screen. Submit a film for consideration via our Google Form. Secure a ticket today, or register to host an exhibit table, via Eventbright.
---
Earth Day Houston
Earth Day Houston, part of the 50th worldwide observance, will be held at Discovery Green on Sunday, April 19, 2020. Opportunities to volunteer, sponsor, and exhibit will be available soon.
---
Candidate Forums and Questionnaires
Are you organizing a candidate forum or questionnaire for the November 2019 election? CEC is gathering information about election-related activities within our environmental communities. Let us know what you are planning, and we'll keep you in the loop. CEC is interested in either hosting, coordinating, and/or supporting the efforts of local environmental nonprofits leading up to the election. Send your comments to [email protected] Note: the filing deadline for the November City of Houston elections is August 26, 2019. CEER Houston will be hosting a mayoral candidate forum on Saturday, September 21, 2019.
---
Interested in serving on the CEC Board or a Committee?
CEC is seeking individuals who might be interested in joining our board of directors in January 2020, or volunteering to serve on one of our committees starting this year. We are hosting information sessions for prospective board and committee members to learn more about the commitment and opportunities. Upcoming sessions include the evenings of September 23, and October 15. For more information (including directions to our top secret world headquarters), please email [email protected]
---
Scroll down to read notes from our member organizations and the community, or view the emailed version of the newsletter, which includes a green job listing.
---
COALITION & COMMUNITY NOTES
We have endeavored to confirm the opportunities listed below. Please consider confirming directly with the hosts.
---
Houston selects firm proposing solar energy farm at former Sunnyside landfill as winner in C40 Reinventing Cities competition
Last week, Houston Mayor Sylvester Turner named Sunnyside Energy, led by developer Dori Wolfe of Wolfe Energy LLC, as the winner of a competition to be considered to repurpose a 240-acre former landfill in Sunnyside. Subject to meeting certain terms and conditions, the team will construct one of the largest urban solar farms in Texas, if not the largest. In 2017,Turner joined C40 Reinventing Cities – a global competition for innovative carbon-free and resilient urban projects. Together with 13 other cities across the globe, underutilized parcels of land were identified for redevelopment. Through this competition, the Sunnyside Energy team of engineers, architects, neighborhood groups, and artists have created a vision to transform the unmaintained closed landfill into a beacon of sustainability and resiliency. Read more about the announcement in this press release. More details about the project are available at greenhoustontx.gov and c40reinventingcities.org.
---
Take Care of Texas campaign offers chance at a J.J. Watt-signed football
The Texas Commission on Environmental Quality is asking Texans to participate in its Take Care of Texas social media campaign through Sept. 8 to conserve water and electricity, recycle, and other ways to help preserve the environment. Participants will be registered to win a football signed by the Houston Texans' J.J. Watt. Learn more at the Take Care of Texas Facebook, Instagram, and Twitter pages.
---
Texan by Nature partners with Galveston Bay Foundation's Oyster Shell Recycling Program
Texan by Nature was started in 2011 by former First Lady Laura Bush to help conserve Texas's natural resources by uniting business and conservation leaders across the Lone Star State. TxN achieves its goals through investments in conservation and the creation of ecological programs that have in turn brought tangible benefits to the people of Texas and our economy. This year, TxN has partnered with the Galveston Bay Foundation's Oyster Shell Recycling Program. The program reclaims shucked oyster shells from local seafood restaurants, which are used in restoration activities throughout the Galveston Bay estuary. Since 2011, GBF has collected over 945 tons of oyster shells, of which over 60 percent have already been incorporated into reef restoration projects. GBF's Oyster Shell Recycling Program aims to raise awareness about oyster reef restoration and recruit new restaurant partners in the Houston-Galveston area. To learn more about the program and how you can help, visit texanbynature.org.
---
Neches River Rally 2019
On Sept. 7, 2019, the Big Thicket Association will host the Neches River Rally 2019, a great way to get out in nature and enjoy a Texas Paddling Trail: Cooks Lake to Scatterman. This scenic 4-5 mile loop provides paddlers an opportunity to experience the biological diversity of the Big Thicket National Preserve along the beautiful Neches River. For more information, visit bigthicket.org.
---
Martin Bailey Garden Project Unveiling
On Sept. 7, 2019, from 9 a.m.-noon, Vox Culture and the E-Rotary Club of Houston will host the unveiling of Stage 1 of the Martin Bailey Garden Project at Wisdom High School. The overall purpose of the garden is to provide green space in the school that can produce resources to students — in terms of food for personal consumption, school spirit, creating a garden culture for the school, teaching recycling, creating alternative sources of student and school funding, and providing a interactive educational area for all curriculum. For more information and to RSVP, see the Facebook event.
---
Mercer Botanic Gardens Specialty Plant Sale
On Sept. 7, 2019, from 9 a.m.-2 p.m., Mercer Botanic Gardens will hold its Specialty Plant Sale, featuring fall garden crops. All proceeds support the Gardens. For more information, see the Facebook event.
---
Ecumenical Observance – 2019 World Day of Prayer for the Care of Creation
On Sept. 7, from 10-11:30 a.m., the Sisters of the Incarnate Word will host a this year's Ecumenical Observance of the 2019 World Day of Prayer for the Care of Creation, an opportunity for Houston faith leaders, environmental groups, and local officials to join hearts and voices at a decisive moment for our natural world. The event will be held at Villa de Matel Chapel, 6510 Lawndale. For more information and to register, see eventbrite.com.
---
Reducing Toxins in Houses of Worship
On Sept. 8, 2019, from 2-3:30 p.m., the Interfaith Environmental Network of Houston will host a live presentation and webinar on how houses of worship and their members to learn how to reduce the use of toxic pesticides and protect the health of their members, particularly children. The live presentation will be held at Unity Church. For more information and to register for the event (either in person or online), visit eventbrite.com.
---
"The River and the Wall" screening at 14 Pews
On Sept. 8, 2019, beginning at 5 p.m., 14 Pews will screen the documentary "The River and the Wall". The film follows five friends on an immersive adventure through the unknown wilds of the Texas borderlands as they travel 1,200 miles from El Paso to the Gulf of Mexico on horses, mountain bikes, and canoes (see the trailer). For more information and to purchase tickets, visit 14pews.org.
---
TWRC Wildlife Center's 2019 "Wild InSight" photo contest entry deadline on Sept. 9
The deadline for entries to the TWRC Wildlife Center 2019 "Wild InSight" Photo Contest is Sept. 9, 2019. TWRC invites all wildlife photo snappers, hobbyists, "phone-tographers", amateurs and professionals to enter their best photos, giving visual insight about wildlife living in the wild. Proceeds from the contest and calendar sales support TWRC's mission to promote environmental conservation through public education and rehabilitation of Texas wildlife. There is no limit to the number of photos you may enter. For more information, visit gogophotocontest.com
---
Parks and Natural Areas Roundtable
On Sept. 9, 2019, from 1:30-3:30 p.m., the Houston-Galveston Area Council will host the Parks and Natural Areas Roundtable. Scheduled speakers include Bryan Frazier with the Brazoria County Parks Department and Luis Guajardo with Pasadena Healthy Parks. For more information and to register, visit h-gac.com.
Restore the Texas Coast public meeting
With the approval of the Gulf Coast Ecosystem Restoration Council Planning Framework, Texas Commission on Environmental Quality executive director Toby Baker, Texas' appointee to the RESTORE Council, working with various Texas based workgroups and county judges representing RESTORE eligible counties, has identified programs/projects that are being considered for submission as pre-proposals to the RESTORE Council for Bucket 2 funding consideration. That round of funding is estimated at $360 million for the five Gulf Coast states. As part of that effort, Baker is hosting two public meetings to receive public comment on each of the 23 potential programs/projects listed under 17 designations. In this region, a meeting will be held on Sept. 9, 2019, from 6-8 p.m., at the Galveston Convention Center. For more information, visit restorethetexascoast.org.
---
Hows and Whys of iNaturalist
On Sept. 9, 2019, from 6:30-8:30 p.m., the Clear Lake chapter of the Native Plant Society of Texas will hold its monthly meeting featuring a presentation by Scott Buckel about iNaturalist, an app helps users identify the plants and animals around them, and connects them to an expansive community of scientists and naturalists around the globe. The event will be held at the University of Houston-Clear Lake. For more information, visit the Facebook event.
---
Greater Houston Partnership's State of the Region
On Sept. 10, 2019, from 10:30-1:30 p.m., the Greater Houston Partnership will hold its inaugural State of the Houston Region event. At this event, the Partnership will mark the second anniversary of Hurricane Harvey and address regional issues impacting Houston's resiliency and sustainability. For more information and to purchase tickets, visit houston.org.
---
Mercer Botanic Gardens Lunch Bunch: Protecting Plants in Winter
On Sept. 10, 2019, from noon-3 p.m., Mercer Botanic Gardens will host a brown-bag luncheon presentation featuring greenhouse manager Jacob Martin, owner of Old School Produce, on how to preserve tropical plants in your garden over the wintertime. For more information, visit the Facebook event.
---
Student Climate Caucus at St. Catherine's Montessori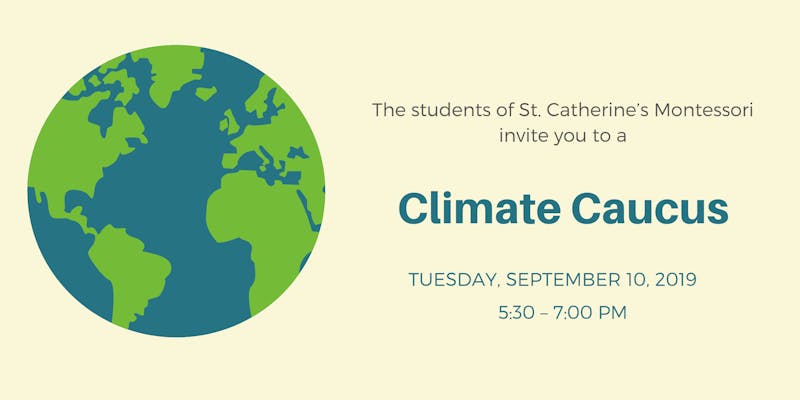 On Sept. 10, beginning at 5:30 p.m., the students of St. Catherine's Montessori will host are a Climate Caucus to discuss climate change and clean energy solutions in advance of Houston's upcoming Democratic presidential primary debate. This student-led, nonpartisan event serves as a way for students to move from knowing to acting, and builds on the work from their spring 2019 climate change symposium. The nonpartisan event is free and open to the public. Learn more and RSVP by September 8 at eventbrite.com.
---
Memorial Park 101: Summer Blooms
On Sept. 10, 2019, from 6-7 p.m., Memorial Park Conservancy and park staff will host a free, hour-long walk highlighting some of the stunning flowers that bloom during the hottest time of year. Participants should expect to walk about 1-2 miles on potentially uneven surfaces, please wear comfortable closed-toed walking shoes and bring water. For more information, visit the Facebook event. This event is rescheduled from August 10.
---
Energy and Clean Technology Venture Forum XVII
On Sept. 11, 2019, the Rice Alliance for Technology and Entreprenuership will host the Energy and Clean Technology Venture Forum XVII, the largest energy and clean technology venture capital conference in the Southwest. This event is an opportunity to learn about the latest emerging technologies, meet investors to seek funding, see promising companies, learn about investment opportunities, meet individuals from the energy and clean technology industry, learn about promising companies seeking to expand their management team, as well networking and learning opportunities for entrepreneurs, researchers, investment professional and business executives. For more information and to register, visit ectvf.rice.edu.
---
Houston Sierra Club meeting: METRONext plan
On. Sept. 11, 2019, from 7:30-9 p.m., the Houston chapter of the Sierra Club will hold its monthly meeting featuring a presentation by METRO Board Chair Carrin Patman, will will discuss METRONext, the agency's new regional transportation plan. With a bond referendum expected to be on the November ballot, now is the time to learn more about METRO's Moving Forward Plan and the transit improvements planned for this area. The meeting will be held at St. Stephen Episcopal Church, Pecore Hall. For more information, visit sierraclub.org.
---
UH Energy Symposium: The New Energy Economy
On Sept. 12, 2019, beginning at 6 p.m., UH Energy will begin its 2019-20 Energy Symposium Series with "The New Energy Economy," focusing on understanding the technological challenges and enablers, the economics and business cases for differing on responses to the growing challenge of the anthropogenic origins of climate change as well as the societal impact of the choices. For more information and to register, visit uh.edu/uh-energy.
Xtreme Hummingbird Xtravaganza & Hummingbird Festival
On Sept. 14 and 21, from 8 a.m.-noon, the Gulf Coast Bird Observatory in Lake Jackson will host the Xtreme Hummingbird Xtravaganza, a once-a-year opportunity to see Ruby-throated Hummingbirds during the peak of the migration season. The event features symbolic hummingbird adoptions, live hummingbird banding, informative and entertaining talks, the chance to win one of three hummingbird-themed items in a special raffle, activities for the kids, live animals at nature booths, and more. For more information, visit gcbo.org.
Kleb Woods Nature Center is hosting its annual Hummingbird Festival on Sept. 14, from 9 am to 3 pm. See the hummers up close while some are being banded by a licensed hummingbird bander! Learn everything you want to know about them, including identifying, attracting & gardening for hummingbirds. Also, Houston Audubon Society's Education Director, Mary Anne Weber, will display several live raptors and answer any questions about them that you have. Learn more on the Facebook event page.
Rain Barrel Workshop at Nassau Bay
On Sept. 14, 2019, from 11 a.m-noon., the Galveston Bay Foundation will host a Rain Barrel Workshop to teach the public about the cost savings and environmental benefits of collecting rainwater, and proper rain barrel installation instructions and tips. The $35 registration fee includes one 35-gallon barrel, one connector kit, and admission to the workshop for the registrant and one guest. The workshop will be held at Nassau Bay City Hall. For more information and to register, visit galvbay.org.
The Progressive Forum presents Bill McKibben
On Sept. 15, 2019, The Progressive Forum will present environmentalist and author Bill McKibben, co-founder of 350.org, who will discuss the state of the climate movement. McKibben will be joined onstage by Houston Mayor Sylvester Turner for a brief Q&A on climate change and planning at the local level. The event will be held at Congregation Emanu El. For more information and to purchase tickets, visit progressiveforumhouston.org.
---
TV: Texas Parks & Wildlife
Broadcast on KUHT Channel 8 at 3 p.m. each Saturday and on municipal access cable channels in Baytown, Deer Park, Houston, Texas City, Galveston, Nassau Bay, Pasadena, Seabrook, Sugar Land, and on HCC TV. More info on the TPWD website (* indicates a segment about the Houston area). For a preview, visit TPWD's YouTube Page.
An Austin urbanite's outdoor experience might be a little different than his grandfather's, but getting outside can still fit with a modern, urban lifestyle
The Texas Water Safari is the "World's Toughest Canoe Race", and 2015 was no exception
Relax on a rainy day at Caddo Lake
---
Additional Upcoming Events