Houston Environmental News Update August 28, 2019
Hurricane Harvey anniversary, Galveston Bay Report Card, Houston Arboretum renovations, Green Film: Hot Grease, Green Jobs, and more
Incredibly, it's been two years since Hurricane Harvey struck Texas and dumped an unprecedented amount of rainfall on the greater Houston region. For those of us who lived through the storm, the experience of spending nearly a full week in a deluge, with all of the attendant flooding, will remain unforgettable.

Since then there have been numerous efforts by local government, academic and nonprofit organizations, among others, to learn the lessons of Harvey and to make plans to mitigate against the worst effects of future storms. Among them are the Houston Advanced Research Center (HARC), the Greater Houston Flood Mitigation Consortium, the Severe Storm Prediction, Education & Evacuation from Disasters (SSPEED) Center, the Kinder Institute for Urban Research, the Hurricane Harvey Registry, and the Harvey Memories Project (this list is by no means exhaustive).

Last year, on the first anniversary of the storm's landfall, Harris County voters approved $2.5 billion in bonds to finance flood damage reduction projects in Harris County. This Tuesday, August 28, members of Harris County Commissioners Court narrowly approved a historic vote that these funds will be disbursed in a way that lifts up all residents, and especially those the county has historically left behind. The Coalition for Environment, Equity & Resilience (CEER) and many of its members advocated to make sure environment and equity were incorporated into the County's strategy, Harris Thrives. Read more on CEER's Facebook page.

This week, Hurricane Dorian is headed toward Puerto Rico, still reeling from the effects of Hurricane Maria, which struck the U.S. territory shortly after Harvey slammed Texas. As we mark our own somber anniversary, we send our hopes to our fellow citizens.

Today's banner image courtesy of Glassock School of Continuing Studies at Rice University.
---
CEC NOTES
Houston Green Films: Hot Grease
The Houston Green Film for September 18 will be Hot Grease (filmed in Houston), the surprising story of how the biodiesel industry is turning an ostensibly worthless raw material — spent kitchen grease — into a green energy source capable of fueling all the trains, ships, and trucks across the country (see this clip). Socializing from 6:30 p.m., film at 7 p.m.
TAEE Scholarships and sponsorship opportunities
Teachers can apply for a scholarship from the Citizens' Environmental Coalition to the Texas Association for Environmental Education conference in Galveston on Sept. 27-28, 2019. Email alicia@cechouston.org your request, including amount desired, current teaching position, and rationale, by September 6. Those interested in sponsoring a teacher at the conference for $150 should email alicia@cechouston.org. Most teachers fund professional development (and pencils, and Kleenex, etc.) out of their own pocket. Houston, we can do better! Please ontact alicia@cechouston.org by September 6.
---
Wild About Houston: A Green Film Festival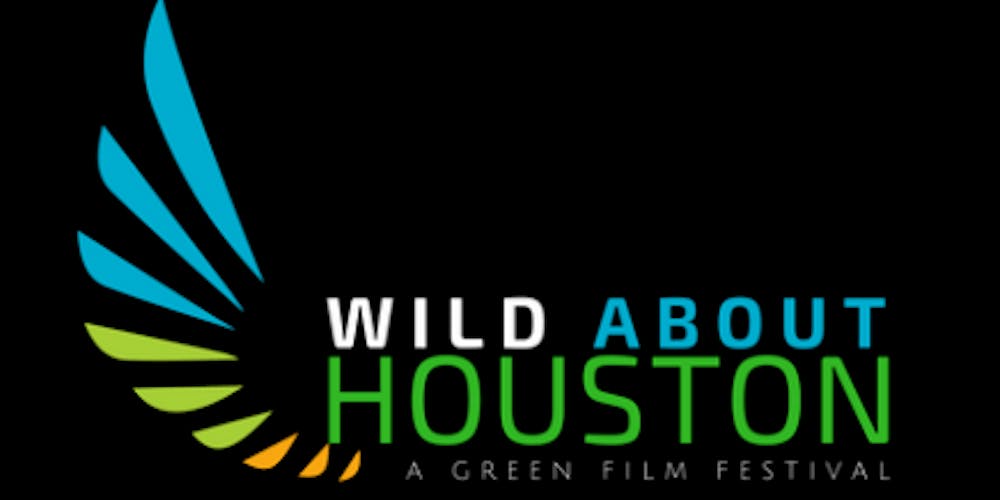 Join CEC, the Houston GREEN Film Series, Rice Media Center and additional partners on October 16, 2019, for "Wild About Houston: A Green Film Festival." We will showcase local short films that tell environmental stories. Please watch the contenders on the CEC YouTube Channel, and give a thumbs up to your favorites to see them on the big screen. Submit a film for consideration via our Google Form. Secure a ticket today, or register to host an exhibit table, via Eventbright.
---
Earth Day Houston
Earth Day Houston, part of the 50th worldwide observance, will be held at Discovery Green on Sunday, April 19, 2020. Opportunities to volunteer, sponsor, and exhibit will be available soon.
---
Candidate Forums and Questionnaires
Are you organizing a candidate forum or questionnaire for the November 2019 election? CEC is gathering information about election-related activities within our environmental communities. Let us know what you are planning, and we'll keep you in the loop. CEC is interested in either hosting, coordinating, and/or supporting the efforts of local environmental nonprofits leading up to the election. Send your comments to rachel@cechouston.org. Note: the filing deadline for the November City of Houston elections is August 26, 2019. CEER Houston will be hosting a mayoral candidate forum on Saturday, September 21, 2019.
---
Interested in serving on the CEC Board or a Committee?
CEC is seeking individuals who might be interested in joining our board of directors in January 2020, or volunteering to serve on one of our committees starting this year. We are hosting information sessions for prospective board and committee members to learn more about the commitment and opportunities. Upcoming sessions include the evenings of September 23, and October 15. For more information (including directions to our top secret world headquarters), please email rachel@cechouston.org.
---
Scroll down to read notes from our member organizations and the community, or view the emailed version of the newsletter, which includes a green job listing.
---
COALITION & COMMUNITY NOTES
We have endeavored to confirm the opportunities listed below. Please consider confirming directly with the hosts.
Galveston Bay receives overall "C" in 2019 Report Card
Galveston Bay received an overall grade of "C" in the 2019 Galveston Bay Report Card released this week by the Galveston Bay Foundation and the Houston Advanced Research Center (HARC). The Bay received a "B" for Water Quality, a "B" for Pollution Events & Sources, a "C" for Wildlife, a "D" for Habitat, a "C" for Human Health Risks, and a "C" for Coastal Change. Find the online report at galvbaygrade.org or the full PDF at galvebaygrade.org.
---
Houston Arboretum & Nature Center begins renovations
The Houston Arboretum & Nature Center has begun renovations of its Nature Center building — the two-phase overhaul will be continue through early 2020. Part of the Nature Center will remain open to the public throughout renovations, while all fall programming will continue as planned. However, the Discovery Room will be closed until Phase 2 is completed. Phase 1 renovations, which will last until November 2019, will focus on the original 4,000 square feet of the Nature Center building built in 1967 — offices, a staff workroom and the old Discovery Room will be converted into a new Nature Shop and two new classrooms. Additionally, the building's main entrance will be moved back to its original 1967 location on the western front of the building and the outdoor bathrooms will receive much needed updates. Until Phase 1 renovations are complete, visitors will still enter the Nature Center via the current main entrance on the north side of the building. A welcome kiosk with a limited number of items for sale is open, and building hours will continue to be 9 a.m. – 5 p.m. As always, the Arboretum grounds will stay open from 7 a.m. to dusk. The second phase is scheduled from November through early 2020 and will focus on the newer portion of the building which was added in the '90s. This remodel includes needed updates to four existing classrooms, conversion of an old library (recently used as office space) into a new classroom, addition of a new outdoor classroom and construction of the new Discovery Room. Learn more about the Arboretum's Master Plan at houstonarboretum.org.
---
Port of Galveston Cruise Terminal showcases Flower Garden Banks exhibits
Earlier this year, two exhibits from Flower Garden Banks National Marine Sanctuary were installed at the Port of Galveston's Cruise Terminal 2. Reef on the Road delivers messages of underwater beauty and diversity, as well as reasons for action to conserve our fragile ocean planet. Gulf of Mexico Treasures: Coral Reefs and Beyond conveys visual underwater images printed on a special edition, dye-infused metal. The exhibits have been seen by 165,000 visitors boarding cruise ships for trips across the Gulf of Mexico, enhancing their travel experience and educating them about the wonders that lie beneath them. To learn more about the exhibits, visit marinesanctuary.org.
---
Air Alliance Houston's Breakfast with Bakeyah
On Aug. 29, 2019,beginning at 8 a.m., Air Alliance Houston will host a breakfast discussion with executive director Dr. Bakeyah Nelson and Dr. Aaron Dunn from the County Judge's office, who will discuss the findings and recommendations of a new Gap Analysis Report analyzing the county's ability to respond to and communicate with the public about disasters at facilities handling hazardous chemicals. The event will be held at the AAH offices, 3914 Leeland St. RSVP to info@airalliancehouston.org.
---
Bayou Land Conservancy presents Wild & Scenic Film Festival
On Aug. 29, 2019, from 6-9:30 p.m., Bayou Land Conservancy will host the Wild & Scenic Film Festival,.aimed to increase community understanding of the connection we share with the planet and our role as stewards to keep it healthy for the next generations. The event will be held at the Star Cinema Grill Vintage Park in Spring. For more information and to purchase tickets, visit bayoulandconservancy.org.
---
Public comment on State Flood Plan sought through Aug. 30
The Texas Water Development Board is seeking public comment on the new state and regional flood planning process and the new flood financing program. The flood planning program will result in regional flood plans in 2023 and the first state flood plan in September 2024. Early efforts of the planning process will focus on setting up the regional flood planning groups. Learn more about the proposals and submit comments by Aug. 30 at twdb.texas.gov.
---
Keep Houston Beautiful's Mayor's Proud Partners nominations due Aug. 30
Keep Houston Beautiful will present the annual Mayor's Proud Partners in November. The program recognizes individuals, civic groups and businesses who demonstrate civic pride at its finest. Recipients are chosen by a select committee who are seeking those who have gone above and beyond in programs or projects which benefit the community in a variety of ways, including environmental stewardship, long-term durability/sustainability, recycling, and more. Nominations are due Aug. 30, 2019. For more information and to make a nomination, visit houstonbeautiful.org.
---
Exploration of Flower Garden Banks National Marine Sanctuary ends Sept. 1
Researchers are continuing to explore areas around Texas's own Flower Garden Banks National Marine Sanctuary, as well as other reefs and banks under consideration for sanctuary expansion. This summer, the Global Foundation for Ocean Exploration is working aboard the Research Vessel (R/V) Manta, to make live broadcasts of the exploration possible. Scientists will study low-light (mesophotic) reef communities, investigate how corals and sponges from different areas are connected by ocean currents, observe coral reproduction, and sample mesophotic corals using GFOE's custom-built ROV Yogi. The final leg of the expedition (Aug. 28-Sept. 1) will answer key questions about black corals and their biology. Learn more and see the live video feed at sanctuaries.noaa.gov.
---
Parks and Natural Areas Awards applications open Sept. 1
The Houston-Galveston Area Council will open the Parks and Natural Areas (PNA) Awards applications on Sept. 1., 2019. PNA awards honor projects in four categories: projects over $500,000; projects under $500,000; planning process; and policy tools. Winning entries serve as models for planning and project implementation for parks and natural areas in the region. The application period will be open until 5 p.m. Monday, Sept. 30. See the online application guide. Winners will be notified in December. The awards ceremony and half-day parks event will be in February 2020. For more information, contact Andrea Tantillo at (832) 681-2507.
---
Docent Naturalist Open House
On Sept. 4, 2019, from 10 a.m.-noon, the Houston Arboretum & Nature Center will hold an Open House for prospective Docent Naturalists. Participants will meet Arboretum staff and volunteers, go on a brief tour of our trails, and participate in several of our favorite hands-on activities. All all volunteer Docents will participate in Volunteer Orientation and Fall Docent Training which will include interpretive techniques and practical tips for leading groups of students and adults. For more information, visit houstonarboretum.org.
---
Neches River Rally 2019
On Sept. 7, 2019, the Big Thicket Association will host the Neches River Rally 2019, a great way to get out in nature and enjoy a Texas Paddling Trail: Cooks Lake to Scatterman. This scenic 4-5 mile loop provides addlers an opportunity to experience the biological diversity of the Big Thicket National Preserve along the beautiful Neches River. For more information, visit bigthicket.org.
---
Mercer Botanic Gardens Specialty Plant Sale
On Sept. 7, 2019, from 9 a.m.-2 p.m., Mercer Botanic Gardens will hold its Specialty Plant Sale, featuring fall garden crops. All proceeds support the Gardens. For more information, see the Facebook event.
---
Ecumenical Observance – 2019 World Day of Prayer for the Care of Creation
On Sept. 7, from 10-11:30 a.m., the Sisters of the Incarnate Word will host a this year's Ecumenical Observance of the 2019 World Day of Prayer for the Care of Creation, an opportunity for Houston faith leaders, environmental groups and local officials to join hearts and voices at a decisive moment for our natural world. The event will be held at Villa de Matel Chapel, 6510 Lawndale. For more information and to register, see eventbrite.com.
---
TV: Texas Parks & Wildlife
Broadcast on KUHT Channel 8 at 3 p.m. each Saturday and on municipal access cable channels in Baytown, Deer Park, Houston, Texas City, Galveston, Nassau Bay, Pasadena, Seabrook, Sugar Land, and on HCC TV. More info on the TPWD website (* indicates a segment about the Houston area). For a preview, visit TPWD's YouTube Page.
Meet an Austin man who took up hunting and fishing as an adult, and is determined to pass along these traditions to his sons
Take a hike with dogs through Franklin Mountains State Park and learn tips for keeping your canine companion comfortable and safe on the trail
Birding hotspots are not always where you might expect them to be. See the sights, hear the sounds, and smell the smells of a "marginal" nature haven
---
Additional Upcoming Events
The City of Houston Public Works Department is seeking a Senior Community Liaison who will coordinates the City's Grease Prevention program to include comprehensive involvement in Food Service Establishments and residential customers to reduce fats, oils and grease from entering the sanitary sewer system. The person will act as a liaison between City departments and public interest, stakeholder and diverse community groups to advocate for the proper disposal of fats, oil and grease and build long-lasting professional relationships with neighborhood groups, volunteering organizations, non-profits, schools and the public. For a full job description and application instructions, visit governmentjobs.com.