Earth Day Houston, Houston Green Film Series, Climate Action Plan Community Meetings, Galveston Feather Fest, jobs, and much more
Presented by Green Mountain Energy in partnership with the Citizens' Environmental Coalition, Discovery Green's citywide Earth Day celebration is designed to educate, inspire and encourage action.
The event features displays, exhibits and booths on topics ranging from alternative energy to recycling methods, a foodie farmers market, unplugged – a live music acoustic mini-festival, EarthTalks and more, all in a zero-waste footprint. 
While we think Earth Day Houston is pretty darn awesome, we know it is only one of many Earth Day events being celebrated in the region.
Help make it Earth Day every day by supporting the CEC and become a member by simply clicking cechouston.org. Please consider setting up recurring donations and become a Sustaining Member.
---
CEC NOTES

Houston Green Film Series: Growing Cities
Please join CEC, the Houston Green Film Series, the Rice Media Center, and additional partners on April 17, 2019, for Growing Cities, which tells the inspiring stories of intrepid urban farmers, innovators, and everyday city dweller who are challenging the way this country feeds itself (see the trailer), followed by a panel discussion. There will also be a special tour with Dr. Jospeh Novak, director of the Betty and Jacob Friedman Holistic Garden, which Houston green film viewers have been watching grow over many months.
5:30 p.m. garden tour, 6:30 p.m. reception, followed by the screening at 7 p.m. and panel discussion at 8 p.m. Free to the public, though donations are kindly appreciated. For more information, visit Eventbrite.com or the Facebook event. Sign up for information about this event and other green film news at constantcontact.com.
---
Summer Internships with CEC
CEC anticipates hiring several volunteer and paid summer interns in 2019.
Typical internships involve Communications and Marketing, Policy & Government Relations, Publications/Journalism, Digital Media, Development, Event Coordination, Business Development and Bookkeeping, and Environmental Education; we are also open to customized internships to meet professional and academic goals. Internships include mentorship and networking opportunities, field trips, camaraderie, and chocolate. To be considered for summer internship opportunities, please submit a cover letter and resume to [email protected].
---
Scroll down to read notes from our member organizations and the community, or view the emailed version of the newsletter, which includes a green job listing
---
COALITION & COMMUNITY NOTES
We have endeavored to confirm the events listed below. Please consider confirming directly with the hosts.
---
City of Houston Climate Action Plan Community Meetings
The City of Houston's Office of Sustainability, has begun drafting a Climate Action Plan. The goal is to create ambitious targets to reduce greenhouse gas emissions and establish a pathway to meet the Paris Agreement goal of becoming carbon neutral by 2050, while also decreasing traffic congestion, improving air quality, and reducing costs through energy efficiency and renewable energy. The target completion date for the Plan is December 2019, with implementation by the City to start in 2020. HARC, the Houston Advanced Research Center, is providing technical assistance.
The City has scheduled a set of Community Meetings to give members of the public information about the Plan, as well as receive input: The remaining meeting will be held from 6-8 p.m. on the following dates (see details here):

April 16, 2019 — Denver Harbor Multiservice Center

May 2, 2019 — Northeast Multiservice Center
---
EPA and TCEQ release ITC fire storymap
The U.S. Environmental Protection Agency (EPA) and the Texas Commission on Environmental Quality (TCEQ) recently released a new interactive resource to help keep the public updated and informed about the response activities for the March 17, 2019, Intercontinental Terminals Company LLC (ITC) fire in La Porte..This collaborative, interactive "story map," can be viewed on EPA's website at response.epa.gov/ITCTankFire. EPA and TCEQ's response actions, as well as maps, photos and sampling locations are featured.
Galveston FeatherFest 2019
From April 11-14, 2019, the 17th Annual Galveston FeatherFest will be held on the island and environs. Some of the new offerings in store for birders and photographers include: Ebike Birding, Armand Bayou Photography Pontoon Boat Trip, Armand Bayou Rookery Birding Field Trip, Moody Gardens Up Close Photography Trip and Greet the Dawn at Virginia Point Birding Field Trip. For more information, visit galvestonfeatherfest.com.

Future of Leadership Luncheon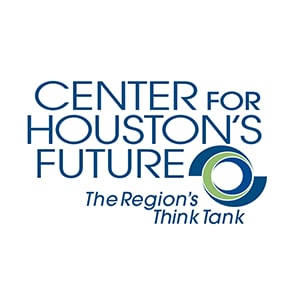 On April 11, 2019, the Center for Houston's Future will hold its annual "Future of Leadership" luncheon, which celebrates the important role of philanthropy in the region, at the Hilton Americas, 1600 Lamar Street. The event will feature a conversation between Darren Walker, president of the Ford Foundation, and Laura Arnold, co-chair of Arnold Ventures, on the future of philanthropy. For more information and to purchase tickets, visit centerforhoustonsfuture.org.
2019 Annual Meeting of the Upper Oyster Creek TMDL Implementation Plan Group
On April 11, 2019, from 1:30-3:30 p.m., the Houston-Galveston Area Council and the Texas Commission on Environmental Quality will hold the 2019 Annual Meeting of the Upper Creek Oyster Creek TDML Implementation Plan in the Cane Room of the City of Sugar Land City Hall, 2700 Town Center Blvd. The meeting is part of an ongoing effort to address water quality issues in Upper Oyster Creek. To review the Implementation Plan for bacteria and DO in Upper Oyster Creek, visit upperoystercreek.com.
The Future of Urban Mobility
On April 11, 2019, from 7-8:30 p.m, the Kinder Institute for Urban Research
and the Rice Initiative in Technology, Culture and Society will present a panel discussion on how technology, policy and transportation interact, and how they can be used to develop a city that functions better for all communities. The event will be held at the Bioscience Research Collaborative, 6500 Main Street. For more information and to RSVP, visit kinder.rice.edu.
25th Annual Attwater Prairie Chicken Festival
On April 13, 2019, from 7 a.m.-4 p.m., the Attwater Prairie Chicken National Wildlife Refuge will host the 25th Annual Prairie Chicken Festival, a celebration of the Attwater's prairie-chicken and the native coastal prairie that the iconic bird calls home. Early-morning van tours will take participants up to one of the booming grounds to watch the male prairie chicken's famous courtship dance. Other events include wildflower and native plant guided tours, bird walks and birding van tours with experienced birders, refuge management tours and a merchandise booth. For more information, visit fws.gov.
J.B. Harrison Foundation Spring Bird Count
On April 13, 2019, from 8 a.m.-noon, the J.B. Harrison Foundation will host its first Spring Bird Count at JBH Long Point Ranch, 8200 Whaley-Long Point Road, Richmond. Please RSVP is required by April 6 by sending an email tp [email protected] For more information, visit jbhfound.org.
Adopt-A-Beach Spring Coastal Cleanup
On April 13, 2019, from 9 a.m.-noon, the Texas General Land Office is hosting the annual Spring Coastal Cleanup at beaches along the Texas Gulf Coast, including several in the greater Houston-Galveston region. For more information and to register, visit glo.texas.gov.
Galveston Bay Foundation's Marsh Mania
On April 13, 2019, from 9 a.m.-1 p.m., the Galveston Bay Foundation is hosting the annual Marsh Mania, a community-driven restoration event in which volunteers plant marsh grass along eroding shorelines of Galveston Bay. This year, it will be held at Virgina Point (near the Galveston causeway) and Moses Lake in Texas City Families and kids are welcome. For more information and to register, visit galvbay.org.
Neches River National Wildlife Refuge Grand Opening
On April 13, 2019, from 9 a.m.-4 p.m., the Neches River National Wildlife Refuge, a 7,000-acres wildlife habitat – forests, wetlands, and trails — along the iconic Neches River located in East Texas on U.S. Highway 79 between Palestine and Jacksonville, will hold its Grand Opening. The event will include: guided nature walks, van tours of the refuge, kids activities, exhibits, and nationally-known conservation consultant Chuck Rocha. For more information, visit tcatexas.org.
Baytown Nature Center's Nurture Nature Festival
On April 13, 2019, from 10 a.m.-4 p.m., the Texas Parks & Wildlife Department and the Baytown Nature Center, 6213 Bayway Drive, will host its annual Nuture Nature Festival. Learn some outdoor skills, see and touch wildlife, listen to music and more. Hands-on youth activities include camping skills, reptiles, fishing, archery and more. TPWD will also have a drawing for a Camping Package for youth who enter the Outdoor Kid's Challenge. For more information, visit tpwd.texas.gov or baytown.org.
HackHouston 2019
On April 13-14, 2019, HackHouston 2019, a 24 hour event where hundreds of technology and non-technology students will come together to brainstorm ideas, build software/hardware projects, and most of all, have fun, will be held at the Texas Southern University Science Building. For more information and to register, visit
hackhouston.io.
Willow Waterhole MusicFEST 2019
On April 13-14, 2019, the Willow Waterhole Conservancy will host MusicFEST 2019, featuring a variety of musical styles and tempos will be represented with two days of vibrant, live music in a festive atmosphere. For more information, visit willowwaterhole.org.
---
Public Comment Period for revised definition of "Waters of the United States" deadline April 15
The Environmental Protection Agency and the Department of the Army have published for public comment a proposed rule defining the scope of waters federally regulated under the Clean Water Act (CWA). This proposed rule is intended to increase CWA program predictability and consistency by increasing clarity as to the scope of "waters of the United States" federally regulated under the Act. The public comment period for the revised definition is April 15, 2019. For more information and to submit comments, visit federalregister.gov.
"Losing Earth" author Nathaniel Rich at Brazos Bookstore
On April 15, 2019, at 7 p.m., Brazos Bookstore, 2421 Bissonet St., will present New York Time Magazine writer-at-large Nathaniel Rich in conversation with Mimi Swartz, senior executive editor of Texas Monthly magazine, about his just-released book Losing Earth: A Recent History, which details how the science of climate change has been shaped in the political realm since the 1980's. The book is an expansion of an issue-length story in the New York Times Magazine. For more information, visit brazosbookstore.com.
UH Sustainability Fest
On April 16, 2019, from 11:30 a.m.-1:30 p.m., the University of Houston Office of Sustainability will host the main campus's 6th Annual Sustainability Fest, which educates the UH campus community about sustainability initiatives on campus and in the Greater Houston region. The event will be held in Butler Plaza. All are welcome. For more information, visit the Facebook event.
Urban Riparian and Stream Restoration Training
On April 17, 2019, from 8:30 a.m.-4 p.m., the Texas A&M AgriLife Extension Service and its partner organizations will host an Urban Riparian and Stream Restoration Training at the South Texas Botanical Gardens & Nature Center, 8545 S Staples St., Corpus Christi. The training will focus on natural design processes for stream restoration projects. For more information and to register, visit secure.touchnet.com.
1st Annual Student Innovation Showcase
On April 17, 2019, from 5-8 p.m., the City of Houston will host the 1st Annual Student Innovation Showcase at Houston City Hall. Mayor Sylvester Turner will visit with student teams that have been awarded an Eco-Rise Eco-Audit Grant Award and will speak about the city's sustainability initiatives.
Buffalo Bayou in Bloom 2019
On April 18, 2019, from 6:30-9:30 p.m., the Buffalo Bayou Partnership will hold Buffalo Bayou in Bloom at The Water Works, 105 Sabine Street. The Parntership's young professionals group, The Currents, will celebrate springtime and fundraise at this event with music from DJ FXBOXOLMOS, light bites, libations and more. For more information, visit buffalobayou.org.
Houston Arboretum & Nature Center's Spring Plant Sale
On April 19-20, 2019, the Houston Arboretum & Nature Center will hold its annual Spring Plant Sale. The Arboretum is partnering with Houston Audubon and the Houston Parks & Recreation Department to offer an even wider variety of native plants. As usual, we will be selling native grasses, flowers (including milkweed), shrubs, and trees – perfect for attracting butterflies, bees, and other pollinators to your yard or garden. For more information, visit houstonarboretum.org.
Gulf Coast Green 2019 early registration ends April 19
Gulf Coast Green 2019, sponsored by AIA Houston, will be held May 17, 2019, at the Moody Center for the Arts at Rice University. This year's theme, "CROSSROADS: Inclusive Exchange," will focus on how design and construction can engage the community and foster human relationships, both professional and personal. Early registration ends April 19. For more information and to register, visit aiah-gulfcoastgreen.org.
---
Houston Wilderness's Great Green Quest scholarship opportunity
Applications for Houston Wilderness's 2019 Great Green Quest – Careers in Conservation scholarship opportunity are open through April 29, 2019. This program is open to undergraduate and graduate interns or staff who currently work at one of HW's 100+ Network Partner organizations in the 13-county region and are currently seeking an undergraduate or master's level degree in environmental science and/or ecology-related careers. Houston Wilderness is offering up to five $1,000.00 scholarships to help support deserving students in our region. For more information about the "Careers in Conservation" Scholarship program and to submit applications, please contact Torey Brown at [email protected].

---
Scenic City Application Deadline Extended to April 30
The Houston-Galveston Area Council and Scenic Texas support vibrant, healthy communities across the state. Partnering with Scenic Texas and other agencies to form the Scenic City Certification Program has been a natural fit for H-GAC. See the full roster of certified Scenic Cities and review program requirements at sceniccitycertification.org. Due to a high volume of interest, the deadline to apply has been extended to April 30, 2019.
---
Hurricane Harvey Registry's initial report released
The Hurricane Harvey Registry, a project spearheaded by Rice University to better understand Harvey's long-term impact, recently released its initial report, which captures the physical health, mental health, and housing effects of the first 9,798 participants (out of more than 16,000 thus far). You can read the full report at cehi.rice.edu, and take the survey at harveyregistry.rice.edu.
---
Survey on Public Awareness of Floodplains
McKenzie Roberts, a Houston native and senior at the University of Oklahoma majoring in Environmental Sustainability and Meteorology, is working on the capstone project of her final undergraduate research. She is studying residents' awareness of floods and floodplains in the Houston/Greater Houston area. She asks people to take a survey, which takes about 1-3 minutes, on a secure OU platform. All responses remain anonymous. You can take the survey at ousurvey.qualtrics.com.
---
TV: Texas Parks & Wildlife
Broadcast on KUHT Channel 8 at 3 p.m. each Saturday and on municipal access cable channels in Baytown, Deer Park, Houston, Texas City, Galveston, Nassau Bay, Pasadena, Seabrook, Sugar Land, and on HCC TV. More info on the TPWD website (* indicates a segment about the Houston area). For a preview, visit TPWD's YouTube Page.
Biologists study the Kraken, one of the Gulf's largest artificial reefs
New paddling trails are popping up across Texas
Basic firearms safety for a safe, fun hunting trip
---
Additional Upcoming Events