Oysters! Climate Action Planning Across Texas, Texas Children in Nature Workshop, Houston Botanic Gardens Docents, Big Bend Camping, Green Jobs, and more
Happy National Oyster Day!
Galveston Bay Foundation, among many other things, is an oyster champion in our area. They have programs to collect shucked oyster shells for recycling (oysters grow best on other oyster shells), to garden oysters (baby oysters are called "spat"), to build linear oyster reefs to protect shorelines, and to support large-scale reef restoration.
Working with partners, GBF also publishes the Galveston Bay Report Card, which, most recently, gave the Bay a grade of "D" for shellfish overall, and a "C" for oysters. "Oyster populations and the reef habitats that they create in Galveston Bay have been negatively impacted by Hurricane Harvey in 2017, the drought of 2011, Hurricane Ike in 2008 and increasing fishing pressure," states the Report, "but oyster populations in Galveston Bay received a C, indicating that the population may be recovering."
Facts about oysters (from TPWD unless otherwise noted):
Oysters have been found attached to bricks, boats, cans, tires, bottles, crabs, and turtles, but they prefer to attach to other oysters. 
All oysters sold in Texas must be certified, which means they must be harvested, handled, processed, and stored in accordance state and federal standards.
Oysters are protandric–in the first year, they spawn as males, but as they grow larger and develop more energy reserves, they spawn as females. From eggs, they hatch into free-swimming veliger; once they land they become spat.
Because they are filter-feeders, oysters may ingest pollutants out of the water.
Oysters are in best condition in winter and early spring, but are good to eat all year long.
A world record has not been established for the most pearls in an oyster, but a Galveston Bay oyster containing 356 pearls must be a leading contender. Because the commercial oyster lacks the ingredient in its secretion to form the mother-of-pearl coating that gives the luster and beauty of the true pearl, its pearls, although interesting, are not valuable.
Oysters may be taken by hand, with tongs or by oyster dredge (more about oyster regulations)
Galveston Bay oysters are being passed off as Blue Points and Chincoteagues in other parts of the country. (Robb Walsh's book Sex, Death, and Oysters.)
If we are lucky, keep an eye out for two future oyster events: Bayou City Waterkeeper's Folks 'N Oysters on Nov. 7, 2020, and Galveston Bayou Foundation's inaugural Houston Oyster Festival in spring 2021.
The image of an eastern oyster, Crassostrea virginica, is (c) Texas Parks & Wildlife Department.
Please scroll down to read notes from our member organizations and the community.
---
CEC NOTES
Houston Environment in Review: Midyear Survey
What you think have been the most significant environmental accomplishments, controversies, issues, news, and events in the greater Houston region so far this year? Take two minutes to take our survey, and you can see what other people have submitted. We'll check back in at the end of the year.
Call for submissions: Wild About Houston Green Film Festival
The CEC is proud to host the third annual Wild About Houston Green Film Festival on Wednesday, October 21, 2020. CEC hopes to use this festival to tell local environmental stories, highlight the work of CEC's member organizations, and to inspire our residents and visitors to make a difference in the environment and our quality of life. The festival will be held virtually to protect the health and safety of our community in these times. We invite you to submit a film for consideration. Films should be specific to the environment in the Houston/Gulf Coast Region, should be no more than seven minutes long, and must be of suitable quality to be shown publicly. Find the Submission Guidelines here, and make submissions here.
Educators Professional Development in 2020
CEC's HERE in Houston has compiled a listing of professional development opportunities for educators, including registration links, throughout the remainder of the year. Find the full listing (and send updates) at hereinhouston.org.
Environmental Educators Exchange
The next virtual meeting of the Environmental Educators Exchange (EEVENGERS) will be held August 14, 2020, from 9:45-10:15 a.m. All are welcome to join us and take a few minutes to share best practices for environmental education in the Houston region this fall. Based on lessons learned during summer programs, come prepared to discuss what is and what's not working and questions for the EE community. Sing up on this Google form.
Trivia Night Results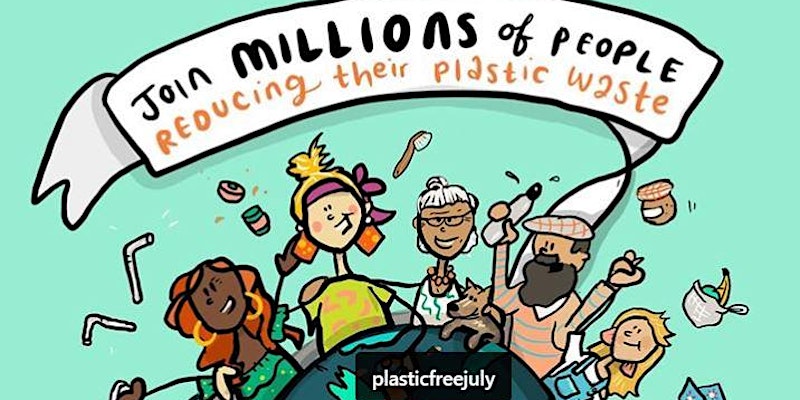 CEC congratulates our July 29 Plastic Free Trivia Night winners: Lisa Rasberry, who won a one-year membership to the Houston Arboretum & Nature Center; and Adam R. Perkins, who won beer glasses from the American Association of Zoo Keepers Houston Chapter and a produce box from Sustainable Harvesters. CEC sincerely thanks our sponsors: Houston Arboretum, American Association of Zoo Keepers Houston Chapter, and Sustainable Harvesters.
Environmental Issues Virtual Forum with Candidates for Harris County Commissioner, Precinct 3
On August 20, 2020, the Houston environmental community will host a virtual candidate forum with Tom Ramsey and Michael Moore, the two candidates for Harris County Commissioner, Precinct 3. We invite you to join as Houston environmental leaders ask questions. This informational forum is not affiliated with any party or candidate. Advance registration is required. After registering, you'll receive a confirmation email with information on joining the ZOOM meeting. Tendremos un intérprete disponible para cualquier persona que desea escuchar en Español. Se proveera instrucciones cuando comience la reunión de Zoom. Advance registration is required at https://tinyurl.com/environmentalforum2020. After registering, you'll receive a confirmation email with information on joining the meeting. Event co-hosts include:
Air Alliance Houston * Bayou City Waterkeeper * Bayou Land Conservancy *
Bayou Preservation Association * CEER (Coalition for Environment, Equity and Resilience) * Citizens Climate Lobby * Citizens' Environmental Coalition * Galveston Bay Foundation *
Houston Audubon Society * Houston Sierra Club * Houston Tomorrow * Katy Prairie Conservancy * National Wildlife Federation * Save Buffalo Bayou * THEA (Texas Health and Environment Alliance)
---
COALITION & COMMUNITY NOTES
We have endeavored to confirm the opportunities listed below. Please consider confirming directly with the hosts, particularly in light of concerns about the novel coronavirus (COVID-19).
Continue reading