Wheels & Wings, Bike Month, World Migratory Bird Day, Global Big Day, Energy 2.0, Mercer Spring Plant Sale, Kinder Institute Lunch-Out, Bay Day, Green Jobs and more
Spring bird migration is still in full flap (see info, below), tallies are not final for the City Nature Challenge*, and bike month is gearing up.
Bike Houston, in partnership with with LINK Houston and Houston BCycle, presents the Houston Bike Summit, starting May 11, 2021. The organizers have planned a great lineup, from a series of panel discussions featuring local and national experts, to keynotes by Harris County Judge Lina Hidalgo and visionary transportation planner Manuel Calvo. Check out the full details at houstonbikesummit.org. The Houston Bike Summit is free and open to the public, but you must register in advance for each event that you wish to join. The 2021 Houston Bike Summit is sponsored by Traffic Engineers, Inc., EaDo Bike Co., BikeBarn, and Dero. All throughout May, one of Bike Houston's most dedicated supporters will match every dollar you give up to $10,000. That's means your contribution, whether you're making a one-time donation, renewing your membership, or joining as a member for the first time, will go double the distance this month.
In addition to great resources on League of American Bicyclists website, the Houston-Galveston Area Council has compiled a list of Bike Month events, in addition to the Houston Bike Summit:
* So far, the Houston-Galveston team is #1 in Texas/USA and #3 in the World for 'Species Observed' and #1 in Texas for 'Observers'! The identification period runs through May 9, 2021, so we'll be back next week with final results.
https://houstonbikesummit.org/
https://www.h-gac.com/pedestrian-bicyclist-planning/bike-month
---
CEC NOTES
Virtually Wild! Field Trips
Join the Environmental Educators Exchange for the last virtual meeting of the Spring on May 7 at 9:00 a.m. Email alicia@cechouston.org for the Google Meeting Link.
---
Environmental Educators Exchange
Let's celebrate, educators! Bring your family and a friend to City Orchard, 1201 Oliver Street, on May 14, 2021 from 5-7 p.m. to hang out on the patio. Enjoy cool drinks, good food and celebratory fellowship. At 7 p.m., we'll walk or drive a short mile to the Waugh Street Bat Colony to see (and smell) the bat emergence at dusk.
---
Professional Development Opportunities for Teachers
Engage your students with lessons outdoors. Over 30 workshops are in the regional summer professional development calendar to connect you with local resources. Sign up today at hereinhouston.org.
---
Celebrate Earth Month by shopping at H-E-B and supporting local environmental charities
Add your $1, $3, $5, or $10 donation to EarthShare of Texas at checkout in stores and online at H-E-B & Central Market. EarthShare of Texas supports 38 Texas-based environmental and conservation nonprofits, including the Citizens' Environmental Coalition. April 14-May 25, 2021.
#MyEarthMyTexas #EarthMonth #EarthWeek #EarthDay #ShopLocal #HelpingHere #Texas
---
Please scroll down to read about public engagement opportunities and notes from our member organizations and the community.
---
OPPORTUNITIES FOR PUBLIC ENGAGEMENT
---
Environmental Justice Advisory Council Meetings
The National Environmental Justice Advisory Council, a federal advisory committee to EPA which provides advice and recommendations about broad, cross-cutting issues related to environmental justice will hold a virtual public meeting on May 6, 2021, beginning at 11;30 a.m. CST, and another on June 17, 2021, beginning at 11:30 a.m. CST. Learn more and register at epa.gov. Also, the newly formed White House Environmental Justice Advisory Council, which will advise on how to increase the federal government's efforts to address current and historic environmental injustice through strengthening environmental justice monitoring and enforcement, will hold a virtual public meeting on May 13, 2021, beginning at noon CST. Learn more and register at epa.gov.
---
Regionwide Draft Restoration Plan 1 public meeting materials available
The Gulf Restoration Regionwide Trustees held two virtual public meetings to present the $99.6 million Draft Restoration Plan 1 on April 15, 2021. Materials from the meetings, including presentation slides and speakers notes, are available at noaa.gov. The public is encouraged to submit comments on the draft plan through May 6, 2021, online or by mail: U.S. Fish and Wildlife Service, P.O. Box 29649 Atlanta, GA 30345.
---
San Jacinto Regional Flood Planning Group to hold Pre-Planning Meeting
On May 18, 2021, from 6:30-7:30 p.m., the Texas Water Development Board Region 6's San Jacinto Flood Planning Group will hold a Pre-Planning Meeting to gather community concerns to aid with the development of the regional flood plan. Find meeting materials at twdb.texas.gov and register at zoom.us.
---
Public comment period for the Draft 2022 State Water Plan open through May 26
The Texas Water Development Board will receive public comments on the Draft 2022 State Water Plan until 5 p.m. on May 26, 2021. The TWDB will publish notice in the Texas Register on April 23, 2021, of the Board's intent to adopt the 2022 State Water Plan later this summer. The Board will receive public comment on the Draft 2022 State Water Plan at a hearing to be held on May 24, 2021, at 1 p.m. The hearing will be held in Austin at the Stephen F. Austin Building, 1700 North Congress Avenue, Room 170, and via GoToWebinar. The draft plan and additional information about the hearing are posted on the TWDB website.
---
COALITION & COMMUNITY NOTES
We have endeavored to confirm the opportunities listed below. Please consider confirming directly with the hosts, particularly in light of concerns about the novel coronavirus (COVID-19).
---
A Flock/Kettle/Wake/Congress/Parliament of Birdy Events
Spring has officially sprung, and along the Texas Gulf Coast, that means we're in the beginning of the annual Great Bird Migration, as millions of birds who spent the winter in Central and South America and the Caribbean make their way across our state on their way to their homes in North America. Texas lies squarely within the Central Flyway, making it one of the world's premiere spots for watching birds. And the greater Houston environmental community has got you covered.
---
State of the Air 2021
The American Lung Association's "State of the Air" 2021 report finds that despite some nationwide progress on cleaning up air pollution, more than 40% of Americans—over 135 million people—are living in places with unhealthy levels of ozone or particle pollution. The burden of living with unhealthy air is not shared equally. People of color are over three times more likely to be breathing the most polluted air than white people. The Lung Association calculates values reflecting the air pollution problem and assigns grades for ozone and daily and long-term measures of particle pollution. The report indicates that the greater Houston region ranked 11th for high ozone days out of 229 metropolitan areas (and Harris County received a grade of "F"); 45th ("C") for 24-hour particle pollution out of 216 metropolitan areas; and 20th ("Pass") for annual particle pollution out of 204 metropolitan areas. Find the full report and search for results by state, county, metropolitan statistical area or ZIP Code at lung.org.
---
Flower Garden Banks National Marine Sanctuary seeks Advisory Council members
Flower Garden Banks National Marine Sanctuary is seeking applicants for four seats on its advisory council, a community-based group of individuals that provide advice for sanctuary management. The sanctuary is accepting applications for the following council seats: Commercial Fishing (1 seat), Dive Operations (2 seats), and Recreational Diving (1 seat). Candidates are selected based on their expertise and experience in relation to the seat for which they are applying, community and professional affiliations, and views regarding the protection and management of marine resources. Applicants who are chosen as members should expect to serve 3-year terms. Applications are due by Monday, June 7, 2021. Learn more and find application materials at flowergarden.noaa.gov.
---
Air Alliance Houston seeks Air Quality Advocates Committee members
Air Alliance Houston is seeking members for its recently formed Air Quality Advocates Committee, mission is to "educate Houstonians, empower communities and mobilize advocates to influence public policies that improve air quality." If you would like to meet other like-minded individuals who are also inspired by Air Alliance Houston's belief that everyone has a right to breathe clean air and that where you live, work, learn and play should not determine your health; would like to gain nonprofit board or committee experience; and have skills/expertise (community outreach, accounting, communications, etc.) that you'd like to contribute to further the cause of clean air and environmental justice, send your resume along with a brief email about your interest in the "Air Quality Advocates Committee" to Cassandra@AirAllianceHouston.org.
---
Energy 2.0 and the Race to Net Zero and Resilience
On May 6, 2021, from 6-7:30 p.m., the South Texas Local Section of the American Institute of Chemical Engineers will present a webinar featuring Ann Rosenberg, senior vice president for for sustainable development at Wood PLC. She will discuss how, "as we have learned from the COVID crisis, the answer to our existential questions is achievable only through public-private partnerships within governments, the private sector, technology, academia, and the investment community." For more information and to register, visit aiche.org.
---
City of Houston Solar Co-op webinar
On May 6, 2021, beginning at 6:30 p.m., Solar United Neighbors will host a webinar about solar energy and how its nonprofit co-op model simplifies the process of going solar on your home or small business. This event is in conjunction with the recently announced city-wide co-op. For more information and to register, visit zoom.us. A second webinar will be held on May 19.
---
San Jacinto Regional Flood Planning Group voting member openings
The Texas Water Development Board's San Jacinto Regional Flood Planning Group recently voted to create the highly anticipated new Upper Watershed voting-membership position. Applications will be accepted by mail and email until May 7, 2021. Additionally, there is a new opening for the Environmental Interest voting-membership position. Applications will be accepted by mail and email until May 28, 2021. Send applications by mail to Texas Water Development Board, 10555 Northwest Fwy, Suite 120, Houston, Texas, 77092, ATTN: SJRFPG –Fatima Berrios. Email applications to SanJacFldPG@eng.hctx.net.
---
Calls for submissions for environmental educators
The North American Association for Environmental Educators will hold its 50th Anniversary Conference in October. Environmental educators will gather virtually over two weeks to connect and share about "The Power of Connection." The deadline for proposal submission is May 7, 2021. Learn more at naaee.org. Also, the Science Teachers Association of Texas will host the Conference for the Advancement of Science Teaching in November. The Call for Presentations is open until May 30. Learn more at statweb.org.
---
Using the Outdoor Spaces on Your Campus
On May 8, 2021, from 10 a.m.-noon, Texas Children in Nature will host a webinar workshop for educators in which experts in the field will discuss ways of taking classes outdoors. Also addressed will be best practices of outdoor lessons and how various subjects can be transitioned into outdoors learning. For more information and to register, visit eventbrite.com.
---
Green New Deal For Houston / Un Nuevo Acuerdo Verde para Houston
On May 8, 2021, beginning at 11 a.m., Sunrise Movement Houston will host a discussion about what a Green New Deal would mean for Houston, including bringing well-paying, long-term jobs; and how to ensure energy workers are not left behind in the transition to a more sustainable economy. There will also be four teach-ins, two in English and two in Spanish. For more information and to register, visit actionnetwork.org.
---
Drive-Thru Rain Barrel Pickup and Workshop
On May 8, 2021, from 4-5 p.m, the Galveston Bay Foundation will present a virtual rain barrel workshop consisting of a virtual presentation via Zoom on the environmental benefits of collecting rainwater, as well as proper rain barrel preparation and installation instructions and tips. Rain barrels will be available for pickup between 9 a.m.-noon at the Galveston Bay Foundation Office, 1725 Highway 146, Kemah. The $35 cost includes one barrel and one connector kit, admission to the workshop for up to two people. For more information and to register, visit galvbay.org.
---
Mercer Botanic Gardens Spring Plant Sale
On May 8, 2021, from 9 a.m.-4 p.m., Mercer Botanic Gardens will hold its annual Spring Plant Sale, which features nearly 1,200 varieties of high-quality plants rarely found at local retail nurseries. This premier plant sale offers tax-free shopping with no admission charge. Discover Mercer Grown plants, raised at nearby greenhouses by experienced staff and volunteers, that are adaptable to the variety of soils and weather conditions in the Gulf Coast region. To ensure a safe shopping experience, social distancing will be practiced, hand sanitizer will be placed at key locations, and borrowed wagons will be sanitized between uses. For more information, see the Facebook event.
---
100 Climate Solutions for Houses of Worship & Their Members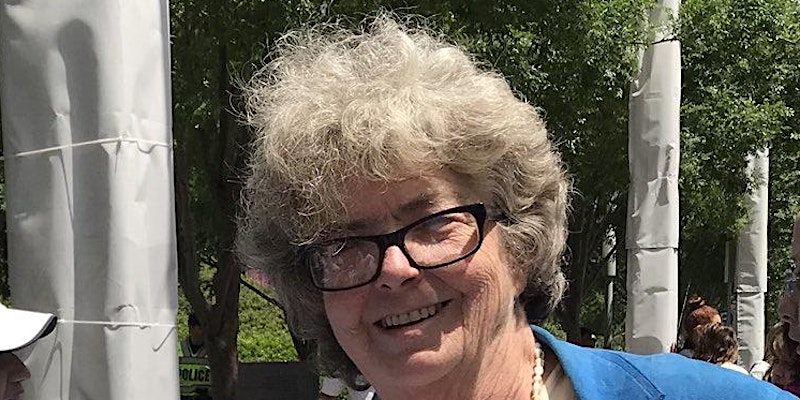 On May 9, 2021, from 2-3 p.m. the Interfaith Environmental Alliance of Houston will present a webinar with local climate activist Nan Hildreth, who will discuss how you can support the most impactful responses to climate change, whether in your personal life, at your house of worship, or around the world. For more information and to register, visit eventbrite.com.
---
5th Annual North American Environment, Energy, & Natural Resources Conference
On May 11, 2021, from 8:30 a.m.-12:45 p.m. the University of Houston Law Center will host the 5th Annual North American Environment, Energy, & Natural Resources Conference virtually. UH energy, climate law, and ESG experts, energy general counsel, and Blank Rome attorneys will examine the current state of the ESG movement broadly and within the energy section in North America, anticipate what can be expected going forward, and clarify and define the roles of attorneys in understanding and representing companies in their ESG activities. The keynote speaker will be Shalanda M. Baker, Deputy Director for Energy Justice and Secretary's Advisor for Equity in the Department of Energy. For more information and to register, visit law.uh.edu.
---
Kinder Institute Lunch-Out 2021
On May 11, 2021, from 11:30 a.m.-1:30 p.m. Rice University's Kinder Institute for Urban Research will present its second virtual Lunch-Out, in which Professor Stephen Klineberg will present the findings of the most recent Houston Area Survey. Kinder Institute Director Bill Fulton, Houston Education Research Consortium Director Ruth N. López Turley, Professor of Sociology and Kinder Fellow Jenifer Bratter and other leaders will discuss key aspects of the institute's transformative efforts responding to the challenges of the past year. Immediately following, attendees can access breakout rooms to connect with Dr. Klineberg and other institute leaders on the topics of education, equity and the future of life in Houston after the pandemic. For more information and to register, visit kinder.rice.edu.
---
Conservation Connections
On May 12, 2021, from 9-11:30 a.m., Jesse H. Jones Park & Nature Center invites volunteers to join staff and assist with a variety of park conservation projects. Wear closed-toe shoes. Bring garden gloves and water bottle. Long pants and hat recommended. For more information, see the Facebook event.
---
Soil Carbon Storage in a Corporate Carbon Footprint Reduction Portfolio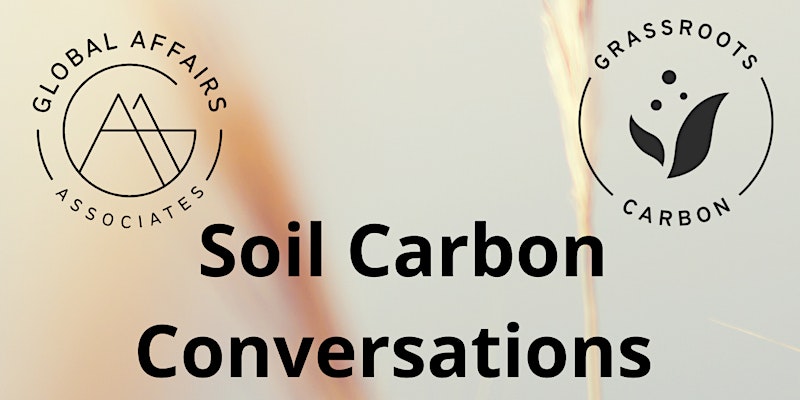 On May 12, 2021, from 11:30 a.m.-12:15 p.m., Global Affairs Associates will host a webinar on on scalability, availability, flexibility, permanence, additionality and affordability of soil carbon storage to reduce corporations' carbon footprint. For more information and to register, visit eventbrite.com.
---
Houston 2020 Visions Lecture Series: Future of the Energy Economy
On May 13, 2021, from 6-7:15 p.m., AIA Houston will host a Houston 2020 Visions panel discussion examining how Houston has the opportunity to take the lead in regenerative solutions and a restorative economy. What if instead of using fewer (or cleaner) fossil fuels, Houston designed a community and economy that could operate entirely on renewable energy? What if the city's planners and scientists developed landscapes, agricultural systems, and technologies to transfer carbon from the atmosphere (where it contributes to climate change) back to the earth (where it can accelerate the restoration of depleted soil)? For more information and to register, visit aiahouston.org.
---
Houston Audubon Speaker Event: Artist Jane Kim
On May 13, 2021, beginning at 7 p.m., Houston Audubon will hold a special virtual speaker event with artist Jane Kim, whose work explores the wonders of the natural world. She will speak about her artistic journey, including the iconic Wall of Birds at the Cornell Lab of Ornithology and the new Confluence mural in downtown Houston. Richard Gibbons, Houston Audubon's conservation director, will discuss the different groups of birds represented on the mural and the challenges they face in the Houston Gulf region. For more information and to register, visit houstonaudubon.org.
---
Invasives Beware!
On May 15, 2021, from 9-11 a.m., Jesse H. Jones Park & Nature Center will hold an event in which park staff and volunteers to assist with habitat management and enhancement projects throughout Jones Park by removing invasive species, managing the forest understory, and planting trees. Wear long pants and closed-toe shoes. Children younger than 16 must be accompanied by an adult. For more information, see the Facebook event.
---
Trees For Houston Tree Giveaway
On May 15, 2021, from 10 a.m.-noon, Trees for Houston will host a tree giveaway at its new headquarters, 2001 W. 34th Street. The drive through tree pick-up will be COVID-friendly and quick – patrons are asked to remain in their cars and wear a mask if windows are down. trees can fit in all size vehicles, For more information, see the Facebook event.
---
Virtual Bay Day Festival
On May 15, 2021, from 11 a.m.-4 p.m., the Galveston Bay Foundation will host its annual Bay Day Festival virtually. The festival is a celebration that includes engaging virtual exhibits from a variety of environmental organizations and partners. In addition to virtual exhibits, the Galveston Bay Foundation will go LIVE at scheduled times to showcase the wonders of Galveston Bay. For the full schedule of events and information on how to connect, visit galvbay.org.
---
Virtual Bird Bash
From May 15-16, 2001, the Gulf Coast Bird Observatory will host its annual Bird Bash virtually. The event connects people all over the world to the Observatory and the amazing birds that it protects. Virtual visitors can attend workshops, watch as we band birds, learn more about our conservation efforts, enter our raffle, and more. For more information, see the Facebook event.
---
CEE-Change Fellowship
NAAEE, the US EPA, and the Cedar Tree Foundation believe in supporting innovative initiatives for using civic engagement and environmental education to address environmental issues and strengthen community resilience. Become a Civics and Environmental Education (CEE)-Change Fellow to strengthen your community through a community-based environmental education action project, gain access to opportunities for leadership training, technical assistance, and professional development, and join a growing network of community leaders. Applications for North American applicants are open until May 17, 2021, and professionals of all ages are encouraged to apply. Visit the North American Association for Environmental Education's website to apply at naaee.org/ceechangefellows.
---
Alley Theatre presents An Enemy of the People
Through May 23, 2021, Alley Theatre is presenting a free, virtual production of Henrik Ibsen's An Enemy of the People, a classic drama about the tension between economic and environmental concerns. In the play, Dr. Stockman wants to keep his community safe by shutting down the town's economy while making the necessary changes in the poisoned water supply to make sure it is safe. His brother, the mayor, fights with all his might to keep the economy open despite the health risks. According to him, the time and money to make the water supply safe would ruin the economy and bankrupt the town. For more information and to register for a free viewing link, visit alleytheatre.org.
---
Marine Debris Art Contest registration open through May 30
Artist Boat invites artists and ocean-lovers of all ages to submit pieces to display at the upcoming World Oceans Day festival. Art pieces are comprised primarily of marine debris and demonstrate the effects aquatic trash can have on our oceans and the life that depends on them. During the festival, Artist Boat judges will view all submissions, and you can get in on the action too. Registration is open until May 30, 2021. Art pieces must be brought to Artist Boat (13330 Settegast Road, Galveston) by June 9. The judging and viewing of the art pieces will be held on June 12 at Galveston's Stewart Beach during the festival. For more information and to register, visit artistboat.org.
---
Houston Heights Compostable Dropoff
Thanks to high school student and Girl Scout Monica Orozco and Zero Waste Houston, on Wednesdays through June 2, neighbors will be able to drop their food waste and compostables off at the Historic Heights Fire Station (107 W 12th St.) for FREE!This 8-week pilot program, which will serve as Monica's Girl Scouts Gold Award Project, will run on Wednesdays from 5-8 PM through June 2. Learn more on Facebook.
---
Reminders About Ongoing Opportunities
---
Recurring Events with Changing Content
Virtually WILD! field trips
Virtually WILD! offers the community a chance to interact with conservationists and wildlife. Visit our virtual field trip videos on the CEC YouTube channel; new videos posted weekly. Corresponding educational activities are found at hereinhouston.org.
---
TV: Texas Parks & Wildlife
Broadcast on KUHT Channel 8 at 3 p.m. each Saturday and on municipal access cable channels in Baytown, Deer Park, Houston, Texas City, Galveston, Nassau Bay, Pasadena, Seabrook, Sugar Land, and on HCC TV. More info on the TPWD website (* indicates a segment about the Houston area). For a preview, visit TPWD's YouTube Page.
The sounds of the waves, a breeze in your face, and the peeps of a scurrying shorebird, you are birding at the beach and you didn't even know it. We visit a couple prime birding hot spots along the coast and we'll let you know where they are
In the driest region of Texas, meet some ingenious landowners who created their own desert oasis'. From Presidio to Balmorhea, new man-made wetlands are attracting not only birds but some excited birders. And if you head to one particular oasis, you'll see one of the rarest hummingbirds found in the United States
The Rio Grande Valley is a haven for birds and birders alike. For Father Tom Pincelli, this area is an earthly paradise. Follow along as Father Tom finds beauty and inspiration in some unusual birding spots
Additional Upcoming Events
---
Check out the latest Green Jobs at cechouston.org/green-jobs/.