City Nature Challenge 2021, CEC is Hiring, Beautify the Bucket, Green Building Bike Ride, Wetland Walkabout, Green Jobs and more
This year, the Houston-Galveston City Nature Challenge Team (if you make observations in our region during CNC, you are on the team!) will join over 200+ Global Cities to observe, record, and identify the wildlife, plants life, and other living organisms of their regions using the amazing, free iNaturalist app. We will also be competing against other Texas regional teams, including the tough, talented team from Dallas-Fort Worth. This is real community science in action. The observations we make using the iNaturalist app can be used by scientists to track wildlife and plant populations and even plan habitat restorations that will benefit both them and humans.
Last year, even during the pandemic, our regional team set new records (see attached card). Lastly, we want you, your students, and your staff to be absolutely Covid Safe. Click here for some helpful hints on staying safe. Also, make sure to adhere to your local social distancing/masking guidelines and recommendations.
Below, please find resources to help you learn more about and engage your students with the City Nature Challenge and the iNaturalist app, and to create your own campus or neighborhood iNaturalist project that you can use during the City Nature Challenge and beyond! If you have any questions, need any resources, or want to share events or activities, please do not fail to contact your regional coordinators:
About City Nature Challenge and the iNaturalist app
How-To Videos
Map of the Houston-Galveston Region's City Nature Challenge Footprint
Toolkits
Websites
---
CEC NOTES
Virtually Wild! Field Trips
Need a virtual field trip about Houston's environment for your students? Visit hereinhouston.org/virtual-field-trips for live and asynchronous options with the Virtually Wild program.
CEC, in partnership with the Girl Scouts of America, is offering Virtually Wild! programs specifically designed for Girl Scouts. Sign up early to engage your Scout in STEM.
---
Environmental Educators Exchange
Let's celebrate, educators! Bring your family and a friend to City Orchard, 1201 Oliver Street, on May 14, 2021 from 5-7 p.m. to hang out on the patio. Enjoy cool drinks, good food and celebratory fellowship. At 7 p.m., we'll walk or drive a short mile to the Waugh Street Bat Colony to see (and smell) the bat emergence at dusk.
Region 4 Education Service Center and our environmental educators are teaming up to create videos about Houston STEM resources for our teachers. If you want to submit a video, contact alicia@cechouston.org for more details.
---
Professional Development Opportunities for Teachers
Engage your students with lessons outdoors. Over 30 workshops are in the regional summer professional development calendar to connect you with local resources. Sign up today at hereinhouston.org.
June 3, Know Your Watershed Field Trip with Canoes at Jesse Jones Park, Grades 3 – 12 STEM teachers, free
---
Celebrate Earth Month by shopping at H-E-B and supporting local environmental charities
Add your $1, $3, $5, or $10 donation to EarthShare of Texas at checkout in stores and online at H-E-B & Central Market. EarthShare of Texas supports 38 Texas-based environmental and conservation nonprofits, including the Citizens' Environmental Coalition. April 14-May 25, 2021.
#MyEarthMyTexas #EarthMonth #EarthWeek #EarthDay #ShopLocal #HelpingHere #Texas
---
Please scroll down to read about public engagement opportunities and notes from our member organizations and the community.
---
OPPORTUNITIES FOR PUBLIC ENGAGEMENT
Help Open Ocean Trustees identify public engagement topics on April 29
The Open Ocean Trustees are hosting a webinar on April 29, 2021, from noon-1 p.m., to provide updates on their work, including the recent call for project ideas for Birds and Sturgeon, and ask for feedback on ways to help improve public engagement around their activities. Topics will include Deepwater Horizon Natural Resources Damage Assessment basics; restoration projects; and restoration planning, monitoring and evaluation. The webinar is free and open to all. For more information and to register, visit gulfspillrestoration.noaa.gov.
---
Regionwide Draft Restoration Plan 1 public meeting materials available
The Gulf Restoration Regionwide Trustees held two virtual public meetings to present the $99.6 million Draft Restoration Plan 1 on April 15, 2021. Materials from the meetings, including presentation slides and speakers notes, are available at noaa.gov. The public is encouraged to submit comments on the draft plan through May 6, 2021, online or by mail: U.S. Fish and Wildlife Service, P.O. Box 29649 Atlanta, GA 30345.
---
Public comment period for the Draft 2022 State Water Plan open through May 26
The Texas Water Development Board will receive public comments on the Draft 2022 State Water Plan until 5 p.m. on May 26, 2021. The TWDB will publish notice in the Texas Register on April 23, 2021, of the Board's intent to adopt the 2022 State Water Plan later this summer. The Board will receive public comment on the Draft 2022 State Water Plan at a hearing to be held on May 24, 2021, at 1 p.m. The hearing will be held in Austin at the Stephen F. Austin Building, 1700 North Congress Avenue, Room 170, and via GoToWebinar. The draft plan and additional information about the hearing are posted on the TWDB website.
---
COALITION & COMMUNITY NOTES
We have endeavored to confirm the opportunities listed below. Please consider confirming directly with the hosts, particularly in light of concerns about the novel coronavirus (COVID-19).
---
A Flock/Kettle/Wake/Congress/Parliament of Birdy Events
Spring has officially sprung, and along the Texas Gulf Coast, that means we're in the beginning of the annual Great Bird Migration, as millions of birds who spent the winter in Central and South America and the Caribbean make their way across our state on their way to their homes in North America. Texas lies squarely within the Central Flyway, making it one of the world's premiere spots for watching birds. And the greater Houston environmental community has got you covered.
---
Lights Out, Texas!
Through May 7, 2021, the Texas Conservation Alliance, the City of Houston, Houston Audubon and other partnering organizations encourage all Texas residents, businesses and other entities to participate in "Lights Out, Texas!" by dimming non-essential lighting from 11 p.m.-6 a.m. With the simple flip of a switch, each of us can do our part to protect millions of migrating birds soaring across our Lone Star sky. Certify your business or residence with Lights Out for Wildlife. You willreceive a certificate to celebrate your commitment to conservation and you'll inspire others to join in. While "Lights Out Nights" in Houston runs April 19 – May 7, everyone is encouraged to turn building lights out nightly if possible, throughout the spring until migration in Texas ends June 15. Learn more at tcatexas.org.
---
Katy Prairie Conservancy and partners awarded $7 million for the Texas Coastal Prairie Initiative
The Katy Prairie Conservancy along with its partner organizations announced this week a $7 million pledge from the Natural Resources Conservation Service through its Regional Conservation Partnership Program. The funds will support the Texas Coastal Prairie Initiative, which aims to conserve large contiguous areas of coastal prairie through the work of KPC and its 21 project partners. "We are so grateful for this award that will allow KPC and its partners to work with private landowners to permanently protect and enhance coastal prairie, including working cattle ranches, farmland, and natural areas," Mary Anne Piacentini, KPC president and CEO, said in a press release. "This initiative will sustain the coastal prairie ecosystem, preserve wildlife corridors, and help improve water quality in multiple watersheds. The threat of fragmentation and development pressure in the Texas Upper Coast makes this work especially timely, and we can't wait to get started." Read the full press release at katyprairie.org.
---
Mercer Botanic Gardens reopens gardens closed since 2016
Nature lovers now have 30 additional acres of trails and water features to explore, thanks to the long-awaited reopening of two beloved amenities at Mercer Botanic Gardens. Storey Lake and the Creekside Ramble reopened last week after closing more than five years ago, marking a critical step in Mercer's recovery from flooding and drought over the past decade. During its renovation, Storey Lake received a few improvements. The area features a new irrigation and drainage system. The gravel paths also were upgraded with brick pavers, beautifying the site and making the trail more convenient for visitors using strollers or wheelchairs. The serene landscape around the lake highlights various flowers and plants, such as Louisiana irises and a bamboo collection. Benches and a pergola resembling a Japanese teahouse provide a place of relaxation. Visitors can explore the reopened section in the back of Mercer's East Side Gardens.
---
SFA joins ISSP partnership for undergraduate and graduate online degrees
Stephen F. Austin State University recently enrolled in the International Society of Sustainability Professionals (ISSP) partnership program. Students who enroll in a sustainability program automatically become members of ISSP and, through their SFA courses, interact with material that prepares them to test for Sustainability Excellence Associate status. SFA is currently the only school in Texas in this partnership. Online degree programs include an undergraduate major, minor, undergraduate and graduate four-course certificates, and a sustainability management concentration within the Master of Interdisciplinary Studies. SUST 3330 (undergraduate) and 5300 (graduate), both titled Fundamentals of Sustainability, are available online in Fall 2021. For more information, visit sfasu.edu or email Bill Forbes, associate professor, at forbesw@sfasu.edu.
---
Navigating the Future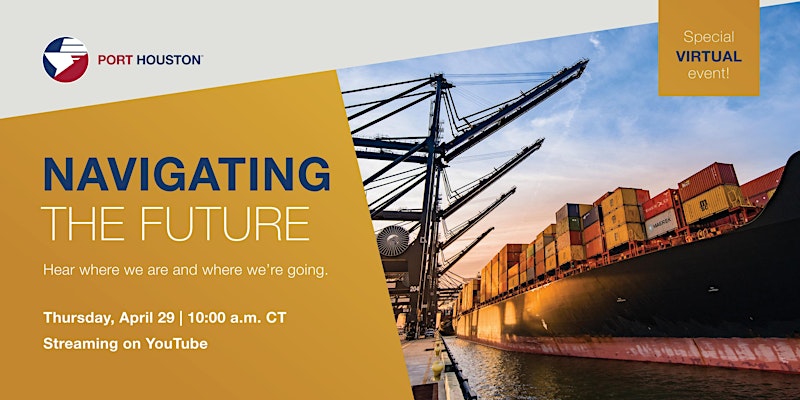 On April 29, 2021, from 10-11 a.m., Port Houston will present a virtual discussion on port activity, economic outlook, partnerships, infrastructure, environmental initiatives and more. The event is free and open to the public. For more information and to register, visit eventbrite.com.
---
Pasadena Community Meeting: Air Monitoring Network
On April 29, 2021, from 6-7:30 p.m.. Air Alliance Houston host a virtual meeting to unveil Pasadena's new community air monitoring network program. Learn about the publicly available air monitoring dashboard and find out how you can get more involved in this community-led project. The event will include a panel discussion about the health impacts of air pollution, the air monitors being employed as part of the new network, and Harris County's efforts to increase air monitoring and accountability. For more information and to register, visit airalliancehouston.org.
---
"The Quiet Invasion" – Taking Action to Remove Invasive Plants from The Woodland's Open Spaces
On April 29, 2021, beginning at 7 p.m., The Woodlands G.R.E.E.N. will present a lecture by Teri MacArthur, Environmental Education Specialist with the Environmental Services Division of The Woodlands Township, who will discuss invasive plants and the damage they do to local ecosystems and how residents can take action starting in their own landscapes to reduce them. For more information, including how to connect to the meeting, visit thewoodlandsgreen.org.
---
Beautify the Bucket
Registration is open through April 30, 2021, for Artist Boat's Beautify the Bucket art competition, which helps beautify trash receptacles along Galveston beaches to enhance the views of the beach and catch the eye of visitors. Judging and public display will be held on June 12 at Stewart Beach during the World Oceans Day Festival. Winners are announced at noon. Trash barrels are limited and are distributed on a first-come, first-serve basis with a $20 registration fee. Learn more and register at artistboat.org.
---
National Arbor Day Celebration
On April 30, 2021, from 2-5 p.m., Mercer Botanic Gardens will host a celebration of National Arbor Day. Pick up a complimentary tree or sign up to foster a legacy tree. Learn more about trees through identification and tree aging activities while commemorating this year's Earth Day theme, "Restore our Earth." Participants must register in advance. Learn more and register at the Facebook event.
---
Alley Theatre presents An Enemy of the People
From April 30 through May 23, 2021, Alley Theatre will present a free, virtual production of Henrik Ibsen's An Enemy of the People, a classic early drama about the tension between economic and environmental concerns. In the play, Dr. Stockman wants to keep his community safe by shutting down the town's economy while making the necessary changes in the poisoned water supply to make sure it is safe. His brother, the mayor, fights with all his might to keep the economy open despite the health risks. According to him, the time and money to make the water supply safe would ruin the economy and bankrupt the town. For more information and to register for a free viewing link, visit alleytheatre.org.
---
City Nature Challenge 2021
From April 30 through May 3, 2021, area residents are invited to join The Nature Conservancy in Texas, the Houston Museum of Natural Science, Bayou Land Conservancy, Audubon Society, Texas Master Naturalists, Texas Parks and Wildlife, and many others in a fun challenge to observe and record wild species. It is easy to participate by making observations on your own using the iNaturalist app. Any observation in the greater metropolitan area of Houston will count during the four-day challenge. You can participate by exploring the life in your backyard (and use the hashtag #backyardchallenge on social media), in your neighborhood park, or from an apartment balcony or courtyard. You can also help with IDs for other people's observations to increase our species count. For more information on how to participate, visit inaturalist.org and join the Houston-Galveston City Nature Challenge Team on Facebook.
---
iNaturalist City Nature Challenge
On May 1, 2021, from 7:45 a.m.-4 p.m., Jesse H. Jones Park & Nature Center invites you to join staff naturalists and volunteer guides to assist in documenting the plant and animal diversity throughout the park. All data collected will be logged on iNaturalist as part of a global citizen science biodiversity study. Reservations are required. For more information and to register, see the Facebook event.
---
Christmas Bay Foundation Earth Day Paddle Tour
On May 1, 2021, beginning at 8 a.m., the Christmas Bay Foundation will host a a kayaking nature tour of the Bay and surrounding estuaries led by renowned naturalist and CBF President Bruce Bodson. This tour will touch on the benefits of estuaries and their importance to the environment and marine ecosystem, how the moon affects the tides and the movement of fish and how to identify the various critters that live in the bay and shoreline and how they depend upon each other for survival in a challenging environment. For more information and to register, visit christmasbayfoundation.org.
---
Green Building Bike Ride – EaDo and 2nd Ward
On May 1, 2021, from 9-11 a.m., the Green Building Resource Center and CoHousing Houston will host a green building-themed bike ride exploring some existing and future sustainability projects in EaDo and Second Ward with a brief local coffee shop break in the middle. Bring your own bike or check out a BCycle from the bikeshare station at Eastwood Park. For more information and to register, visit usgbctexas.org.
---
Plant-A-Palooza: Savanna Bonanza
On May 1, 2021, from 9 a.m.-noon, the Houston Arboretum & Nature Center invites the public to participate in its biannual "Plant-A-Palooza: Savanna Bonanza". Volunteers will help plant Arboretum-grown grasses and wildflowers to increase the health and diversity of our newly restored savanna habitats. This large-scale planting event is a significant part of the ongoing management of our grassland ecosystems. Please dress for working outside – a hat, sunglasses, water bottle, sunscreen and boots are recommended. For more information and to register, visit houstonarboretum.org.
---
Environmental Sustainability Board Drive Through Recycling Event
On May 1, 2021, from 9 a.m.-1 p.m., the Bellaire Environmental Sustainability Board and Bellaire Public Works will host a drive-through recycling event at the Condit Elementary School parking lot, 7000 S. 3rd St. COVID-10 protection protocols will be in place. For more information, see the Facebook event.
---
Wetland Walkabout
On May 1, 2021, from 10 a.m.-2 p.m., Exploration Green and partnering organizations will host Wetland Walkabout, a free educational event in Phase One. The event will include a rain barrel display from Galveston Bay Foundation and HARC; a pop-up birding station with Houston Audubon; guided wilderness tours; arts and crafts; a food truck and more. For more information, see the Facebook event.
---
Hanadi Rifai on the Hurricane Resilience Research Institute
On May 2, 2021, beginning at 9:30 a.m., the Church & Society class at St. Philip Presbyterian Church will host Hanadi S. Rifai, Ph.D, professor of civil and environmental engineering at the University of Houston and director of the Hurricane Resilience Research Institute. She will describe how the HRRI focuses on helping the Gulf Coast do better at preparing for mitigating the damage and loss of lives from hurricanes and other severe storms. Join the Zoom meeting at zoom.us. For more information, visit saintphilip.net.
---
Nonprofit Disaster Data Dives + Workshop: Vulnerabilities to and Impacts of Disasters
On May 4, 2021, from 9-10:30 a.m., Understanding Houston will host its second Data Dive + Workshop, an interactive and engaging sessions with nonprofit organizations (view a recording of the first session here). In the second workshop, Understanding Houston will share key findings on the region's various vulnerabilities to disaster impacts, followed by break-out groups to discuss how the data can be used, what additional data may be useful, and how this county-level data plays out in the communities you serve. For more information and to register, visit web.cvent.com.
---
THEA Town Hall
On May 4, 2021, beginning at 6 p.m., the Texas Health and Environmental Alliance will host a virtual Town Hall for the communities of the San Jacinto River Coalition, Jones Road, and the Greater 5th Ward. THEA's Health Survey Initiative will also be discussed. To register, visit zoom.us.
---
2021 Trash Summit
On May 5, 2021, from 9-11 a.m., Partners in Litter Prevention will host the fifth annual Trash Summit. For more information and to register, visit donttrashagoodthing.org.
---
Houston Wilderness Annual Wild Life Award Luncheon
On May 5, 2021, beginning at 11:30 a.m., Houston Wilderness will hold its annual Wild Life Award Luncheon, honoring former Congress members Ted Poe and Gene Green. There are both in-person (at the River Oaks Country Club) and virtual options for attending. For more information and to purchase tickets, visit houstonwilderness.org.
---
Measuring, Verifying and Certifying Soil Carbon Credits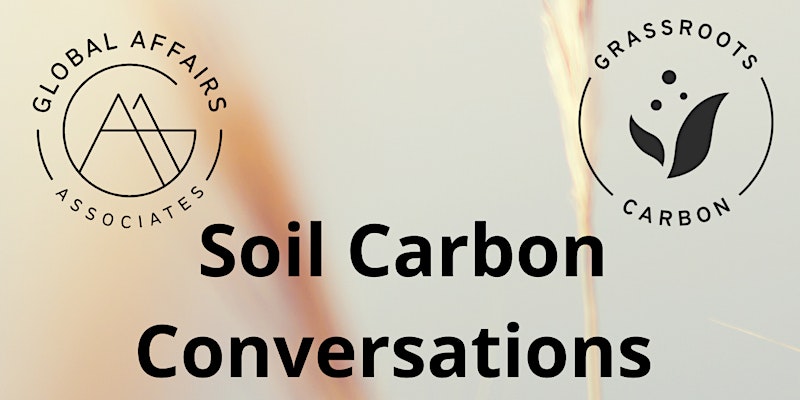 On May 5, 2021, from 11:30 a.m.-12:15 p.m., Global Affairs Associates will host a webinar on how soil carbon storage is measured, the BCarbon standard, and independent verification and certification. Speakers will be Steve Apfelbaum, Jim Blackburn, and Megan Parks. For more information and to register, visit eventbrite.com.
Nature Connection with Early Learners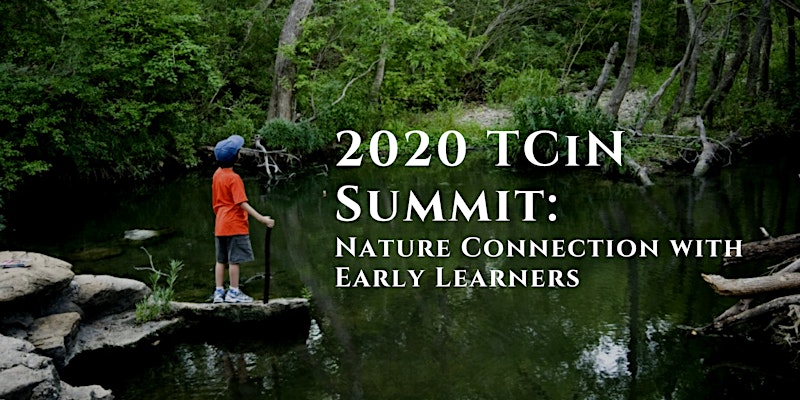 On May 5, 2021, at 2 p.m. and 7 p.m., Texas Children in Nature will present workshops featuring four experts in the field of early childhood and nature-based learning who will discuss why connecting our youngest audiences with nature is so important and beneficial to families and to our world. For more information and to register, visit eventbrite.com.
---
City of Houston Solar Co-op webinar
On May 6, 2021, Solar United Neighbors will host a webinar about solar energy and how its nonprofit co-op model simplifies the process of going solar on your home or small business. This event is in conjunction with the recently announced city-wide co-op. For more information and to register, visit zoom.us. A second webinar will be held on May 19.
---
San Jacinto Regional Flood Planning Group voting member openings
The Texas Water Development Board's San Jacinto Regional Flood Planning Group recently voted to create the highly anticipated new Upper Watershed voting-membership position. Applications will be accepted by mail and email until May 7, 2021. Additionally, there is a new opening for the Environmental Interest voting-membership position. Applications will be accepted by mail and email until May 28, 2021. Send applications by mail to Texas Water Development Board, 10555 Northwest Fwy, Suite 120, Houston, Texas, 77092, ATTN: SJRFPG –Fatima Berrios. Email applications to SanJacFldPG@eng.hctx.net.
---
Calls for submissions for environmental educators
The North American Association for Environmental Educators will hold its 50th Anniversary Conference in October. Environmental educators will gather virtually over two weeks to connect and share about "The Power of Connection." The deadline for proposal submission is May 7, 2021. Learn more at naaee.org. Also, the Science Teachers Association of Texas will host the Conference for the Advancement of Science Teaching in November. The Call for Presentations is open until May 30. Learn more at statweb.org.
---
World Migratory Bird Day
On May 8, 2021, you can celebrate World Migratory Bird Day, which imbues the activity of birdwatching, a pasttime enjoyed by some 86 million Americans, with deeper meaning. WMBD will teach participants at more than 700 locations from Argentina to Canada how to identify birds, how to connect with them, and how to delve deeper into bird biology, investigating such topics as the difference between birdsong and call, the mysteries of migration, and the astounding power of flight. For more information including ways you can participate, visit migratorybirdday.org.
---
Global Big Day
On May 8, 2021, the public is invited to participate Global Big Day, an annual celebration of the birds around you. No matter where you are, help celebrate World Migratory Bird Day, and share the birds you find. If you can spare 5 or 10 minutes, report your bird observations to eBird online or with our free eBird Mobile app. If you have more time, submit checklists of birds throughout the day. For more information on how to participate, visit ebird.org.
---
Drive-Thru Rain Barrel Pickup and Workshop
On May 8, 2021, from 4-5 p.m, the Galveston Bay Foundation will present a virtual rain barrel workshop consisting of a virtual presentation via Zoom on the environmental benefits of collecting rainwater, as well as proper rain barrel preparation and installation instructions and tips. Rain barrels will be available for pickup between 9 a.m.-noon at the Galveston Bay Foundation Office, 1725 Highway 146, Kemah. The $35 cost includes one barrel and one connector kit, admission to the workshop for up to two people. For more information and to register, visit galvbay.org.
---
Mercer Botanic Gardens Spring Plant Sale
On May 8, 2021, from 9 a.m.-4 p.m., Mercer Botanic Gardens will hold its annual Spring Plant Sale, which features nearly 1,200 varieties of high-quality plants rarely found at local retail nurseries. This premier plant sale offers tax-free shopping with no admission charge. Discover Mercer Grown plants, raised at nearby greenhouses by experienced staff and volunteers, that are adaptable to the variety of soils and weather conditions in the Gulf Coast region. To ensure a safe shopping experience, social distancing will be practiced, hand sanitizer will be placed at key locations, and borrowed wagons will be sanitized between uses. For more information, see the Facebook event.
---
CEE-Change Fellowship
NAAEE, the US EPA, and the Cedar Tree Foundation believe in supporting innovative initiatives for using civic engagement and environmental education to address environmental issues and strengthen community resilience. Become a Civics and Environmental Education (CEE)-Change Fellow to strengthen your community through a community-based environmental education action project, gain access to opportunities for leadership training, technical assistance, and professional development, and join a growing network of community leaders. Applications for North American applicants are open until May 17, 2021, and professionals of all ages are encouraged to apply. Visit the North American Association for Environmental Education's website to apply at naaee.org/ceechangefellows.
---
Marine Debris Art Contest registration open through May 30
Artist Boat invites artists and ocean-lovers of all ages to submit pieces to display at the upcoming World Oceans Day festival. Art pieces are comprised primarily of marine debris and demonstrate the effects aquatic trash can have on our oceans and the life that depends on them. During the festival, Artist Boat judges will view all submissions, and you can get in on the action too. Registration is open until May 30, 2021. Art pieces must be brought to Artist Boat (13330 Settegast Road, Galveston) by June 9. The judging and viewing of the art pieces will be held on June 12 at Galveston's Stewart Beach during the festival. For more information and to register, visit artistboat.org.
---
Houston Heights Compostable Dropoff
Thanks to high school student and Girl Scout Monica Orozco and Zero Waste Houston, on Wednesdays through June 2, neighbors will be able to drop their food waste and compostables off at the Historic Heights Fire Station (107 W 12th St.) for FREE!This 8-week pilot program, which will serve as Monica's Girl Scouts Gold Award Project, will run on Wednesdays from 5-8 PM through June 2. Learn more on Facebook.
---
Reminders About Ongoing Opportunities
---
Recurring Events with Changing Content
Virtually WILD! field trips
Virtually WILD! offers the community a chance to interact with conservationists and wildlife. Visit our virtual field trip videos on the CEC YouTube channel; new videos posted weekly. Corresponding educational activities are found at hereinhouston.org.
---
TV: Texas Parks & Wildlife
Broadcast on KUHT Channel 8 at 3 p.m. each Saturday and on municipal access cable channels in Baytown, Deer Park, Houston, Texas City, Galveston, Nassau Bay, Pasadena, Seabrook, Sugar Land, and on HCC TV. More info on the TPWD website (* indicates a segment about the Houston area). For a preview, visit TPWD's YouTube Page.
Postcard from Texas: There's lots to see at Colorado Bend State Park, including the flowing waters of Spicewood Springs
Additional Upcoming Events
---
Check out the latest Green Jobs at cechouston.org/green-jobs/.