National Farmers Market Week, Community Resilience Task Force bylaws meeting, Creating School Gardens, Climate Change Emergency course, From Reef Raiders to Tasty Treats, regional Water Quality Management Plan, The Resilient Garden, Green Jobs, and more
Happy National Farmers Market Week! It starts on Sunday and we have a great deal to celebrate.
In 2004, Urban Harvest's Saturday Farmers Market started with just seven vendors, providing an outlet for community and backyard gardeners to sell fresh produce harvested directly from their own soils. Today, many of the original vendors – including Animal Farm, Atkinson Farms, and Pat Greer's Kitchen – are now part of one of Texas' largest farmers markets, supporting over 70 local Houston farmers market vendors.
As the Urban Harvest Farmers Market has grown, the number of markets registered with USDA has grown, more than doubling nationwide. It is likely that the increase has been even more dramatic in the Houston region. Recent additions to the market scene have included markets in food deserts as well as participation in USDA's Supplemental Nutrition Assistance Program (SNAP).
According to the USDA Farmers Market Directory, almost 40 markets are within 50 miles of downtown Houston, but not all markets are registered. Other directories list a handful of on-farm markets and Community Supported Agriculture (CSA) venues, but these listings appear to be even more under-reported than for farmers markets.
None of the markets are operating the way they were before COVID, but many of them–including Urban Harvest's Saturday Farmers Market–are still open, albeit with adjustments. In addition to masks and social distancing, online pre-orders and drive-thru service are now available at the Urban Harvest Market. (Be sure to check out Urban Harvest's "Climate Change Emergency" course information, below.)
Central City Co-op, a hybrid between a flexible CSA and a farmers market, has also made some changes in addition to COVID adjustments. The Co-op's farmers continue to harvest on Mondays and Tuesdays for online ordering and pickup on Wednesdays. What is especially new is the Co-op's new location and hours. On June 3, after more than 10 years in Montrose, Central City Co-op has moved to a new location in the Heights, at 420 E 20th St. The new digs are open Tuesday-Saturday 9 am-5 pm and Sunday 8 am – 3 pm (and they sell coffee). Check out the Co-op's Instagram page for recipes, cute puppy pictures, and beautiful photos–including the pepper photo–of what they are selling at the Co-op.
Please scroll down to read notes from our member organizations and the community.
---
CEC NOTES
Houston Environment in Review: Midyear Survey
What you think have been the most significant environmental accomplishments, controversies, issues, news, and events in the greater Houston region so far this year? Take two minutes to take our survey, and you can see what other people have submitted. We'll check back in at the end of the year.
Call for submissions: Wild About Houston Green Film Festival
The CEC is proud to host the third annual Wild About Houston Green Film Festival on Wednesday, October 21, 2020. CEC hopes to use this festival to tell local environmental stories, highlight the work of CEC's member organizations, and to inspire our residents and visitors to make a difference in the environment and our quality of life. The festival will be held virtually to protect the health and safety of our community in these times. We invite you to submit a film for consideration. Films should be specific to the environment in the Houston/Gulf Coast Region, should be no more than seven minutes long, and must be of suitable quality to be shown publicly. Find the Submission Guidelines here, and make submissions here.
Environmental Issues Virtual Forum with Candidates for Harris County Commissioner, Precinct 3
On August 20, 2020, the Houston environmental community will host a virtual candidate forum with Tom Ramsey and Michael Moore, the two candidates for Harris County Commissioner, Precinct 3. We invite you to join as Houston environmental leaders ask questions. This informational forum is not affiliated with any party or candidate. Advance registration is required. After registering, you'll receive a confirmation email with information on joining the ZOOM meeting. Tendremos un intérprete disponible para cualquier persona que desea escuchar en Español. Se proveera instrucciones cuando comience la reunión de Zoom. Advance registration is required at https://tinyurl.com/environmentalforum2020. After registering, you'll receive a confirmation email with information on joining the meeting. Event co-hosts include:
Air Alliance Houston * Bayou City Waterkeeper * Bayou Land Conservancy *
Bayou Preservation Association * CEER (Coalition for Environment, Equity and Resilience) * Citizens Climate Lobby * Citizens' Environmental Coalition * Galveston Bay Foundation *
Houston Audubon Society * Houston Sierra Club * Houston Tomorrow * Katy Prairie Conservancy * National Wildlife Federation * Save Buffalo Bayou * THEA (Texas Health and Environment Alliance)
---
COALITION & COMMUNITY NOTES
We have endeavored to confirm the opportunities listed below. Please consider confirming directly with the hosts, particularly in light of concerns about the novel coronavirus (COVID-19).
Community Resilience Task Force Virtual Focus Group on July 30
The Harris County Flood Control Task Force was established in 1972 to advise and recommend "policies and programs to adequately protect homes and businesses from the hazards of flooding and facilitate economic development." Harris County is in the process of reshaping this entity into the Harris County Community Resilience Task Force to reflect a broader approach to the infrastructure challenges and opportunities in our community. The Community Resilience Task Force Bylaws (English, Spanish) will serve as a governing document and lay out the purpose, structure, scope, and procedures for the Task Force. On July 30, 2020, beginning at 10 a.m., The Office of Harris County Judge Lina Hidalgo invites the public to participate in the second of two virtual focus groups to offer feedback on the draft bylaws. View the Guide to the Bylaws here: (English, Spanish). For more information and to register for the July 30 virtual focus group, or to provide feedback on the proposed Bylaws, visit cjo.harriscountytx.gov.
---
Houston Animal Encounter with Wildlife Center of Texas
On July 30, 2020, from 10:30-11:30 a.m., Discovery Green and the Wildlife Center of Texas will host a presentation on Facebook Live to give an up-close encounter with animals like the Barn owl, the red-tailed hawk and others we share this city with. Attendees will learn tips about co-existing peacefully with these magnificent creatures. For more information, see the Facebook event.
---
Houston Parks Board 101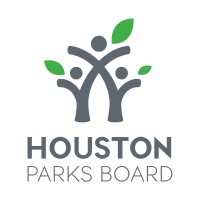 On July 30, 2020, from noon-1 p.m., the Houston Parks Board will host the first of its virtual "Lunch and Learn" programs, featuring a presentation on the history of the organization and its partnership with the City of Houston, how it funds the city's green spaces and works with community organizations. For more information and to register, visit houstonparksboard.org.
---
RAQPAC meeting: PM 2.5 in West Houston
On July 30, 2020, from 2-4 p.m., the Houston-Galveston Area Council's Regional Air Quality Planning Advisory Committee will host a virtual meeting. The meeting will include a presentation by Dr. Grace Lewis of the Environmental Defense Fund on PM 2.5 in West Houston. The meeting will be held via Microsoft Teams or by calling +1 346-262-0196(Conference ID: 174 335 958#). For the full agenda and information on connecting, visit h-gac.com.
---
Ask an Ecologist
On July 30, 2020 (and every Thursday through September 24), beginning at 3 p.m., Bayou Land Conservancy will present a Facebook Live event called "Ask an Ecologist." Attendees can submit nature-related questions or topics and receive answers live. For more information, visit the Facebook event.
---
Creating School Gardens Workshop
On July 31, 2020, from 9 a.m.-noon, the Texas A&M AgriLife Extension will hold an online workshop for educators and community leaders wanting to start a youth/school garden. The workshop will cover the basics of planning, building a garden with raised beds or containers, which vegetables and herbs to grow, and common challenges faced with any school garden. For more information and to register, visit eventbrite.com.
---
Lionfish: From Reef Raiders to Tasty Treats
On July 31, 2020, beginning at 3 p.m., Flower Garden Banks National Marine Sanctuary and The Kitchen Chick in Galveston will partner on a "Get Into Your Sanctuary" event on the sanctuary Facebook page for a live event discuss to the invasive lionfish and why they are removing them from the sanctuary's coral reefs. Then, discover what a tasty treat they can become. For more information, visit flowergarden.noaa.gov.
---
Law Talk Fridays: Environmental Nuisance Reporting
On Friday, July 31, 2020, beginning at 3 p.m., join Lone Star Legal Aid's Environmental Justice Team and Port Arthur Community Action Network (PA-CAN) for an informational chat. LSLA will introduce its new environmental nuisance reporter (ENR) developed by students at Georgetown University School of Law. John Beard of Port Arthur Community Action Network will be sharing information regarding common nuisances faced by community members in Port Arthur, Texas, and demonstrating how to make reports using the ENR. Learn more on the LSLA Facebook page.
Water Quality Management Plan Update: Public Comment
Each year water quality management planning activities are summarized in a cumulative report. The report is submitted for acceptance to the H-GAC Natural Resources Advisory Committee (NRAC) and Board of Directors. The public comment period for this report began Wednesday, July 1 and ends on Friday, July 31 at close of business. Along with technical information, the report includes descriptions of wastewater updates, sanitary sewer overflow reports, watershed planning, OSSF/septic systems, and mapping initiatives. Written comments should be submitted to Brian Sims at [email protected]. Learn more and review the draft at h-gac.com.
Beautify the Bucket Competition registration open through July 31
With approximately 150 beautified trash barrels already on Galveston beaches, the latest competition adds to Artist Boat's public art to encourage people to throw their trash "in the can, not the sand". The Beautify the Bucket Competition is designed to allow citizens to take an active role in beautifying Galveston's beaches in a way that also encourages better stewardship behaviors in others. Anyone can participate: individuals or groups, children and adults alike. All barrels in the Fall 2020 competition will be displayed and judged on Saturday, September 12, 2020 from 8 a.m.-noon at Menard Park in Galveston. Registration is now open through July 31. Learn more and register at artistboat.org.
---
"Bright Spots" map for houses of worship
The Interfaith Environmental Network of Houston, with the assistance of Texas Impact, is creating a "Bright Spots" map for the greater Houston-Galveston region listing earth-care activities by houses of worship. To populate this map, all houses of worship in the Houston-Galveston area are asked to complete a short 5-minute online survey of their earth-care activities. If you are affiliated with a house of worship in this area, please complete the survey located here by July 31, 2020. The online "Bright Spots" map will be accessible to all, and will serve as a reference, a support, and an inspiration for current and emerging Earth-care efforts in local houses of worship.
---
EPA's Clean Air Excellence Awards applications due July 31
The U.S. Environmental Protection Agency is accepting applications for the 2020 Clean Air Excellence Awards Program. Through this program, EPA recognizes and honors individuals and organizations whose efforts have helped to make progress in achieving cleaner air. The award recipients are selected for developing innovative, replicable, and sustainable programs; serving as pioneers in their fields; and improving air quality either directly or indirectly through reduced emissions of criteria pollutants, hazardous air pollutants, and/or greenhouse gases. Applications must be emailed or postmarked by Friday, July 31, 2020. For more information and application instructions, visit epa.gov.
---
Online Education: Climate Change Emergency
In August, Urban Harvest is offering a free, two-part online course titled Climate Change Emergency, In the first part, on Aug. 1, called "Introduction to Climate Change: The Problems and the Solutions", attorney and professor Jim Blackburn will present an overview of the problem of climate change that will be the key issue facing the world in the 21st Century. Blackburn will summarize the changes in the Texas and global climate that have been forecast, and he will present a range of solutions that will redefine our current economic, agricultural and industrial models. In the second part, on Aug. 15, called "Plants and Food in a Changing Climate", Bob Randall, Ph.D., will focus on the looming threats to the food supply and reasonable avenues for changing the trajectory explained in Class 1. For more information and to register, visit urbanharvest.org.
---
Power Tools for Nonprofits Conference Call for Speakers
Power Tools for Nonprofits Conference is going virtual in 2020! CenterPoint Energy, together with partners United Way and UH Downtown, will host the 27th annual renowned community conference in November 2020. This conference brings together experts from various fields to share their knowledge in fund development, best practices, human resources, management strategies, marketing/public relations, organizational effectiveness, leadership, professional/career development, and diversity, equity, and inclusion. Please consider submitting a speaker proposal by August 1, 2020.
---
L.A.N.D.S. Outreach Workshops continue through August 3
The Texas Wildlife Association's Learning Across New Dimensions in Science (L.A.N.D.S.) Outreach Workshops are six (6) hour trainings that introduce attendees to the TWA, in-class and outdoor lessons and activities, and how to incorporate natural resources into classrooms or programming. Lessons focus on teaching land stewardship, native wildlife, and water conservation and are Science TEKS-aligned for Grades K-8. This year, the L.A.N.D.S. workshops are being held virtually through August 3. For more information and to register, visit texas-wildlife.org.
---
Houston Arboretum & Nature Center Virtual Summer Camps extended
The Houston Arboretum & Nature Center is offering virtual Summer Camps for children ages four through 12, with campers grouped in classes by age. Navigating around Covid 19, this virtual Summer Camp allows families to connect with nature from their own homes, while supporting the Arboretum's crucial conservation and education efforts. With school starting later in so many local school districts, the Arboretum has decided to offer four additional weeks of the virtual camps, through Sept. 4, 2020. For more information and to register, visit houstonarboretum.org.
---
Restoring the Gulf after Deepwater Horizon: Perspective from the Front Lines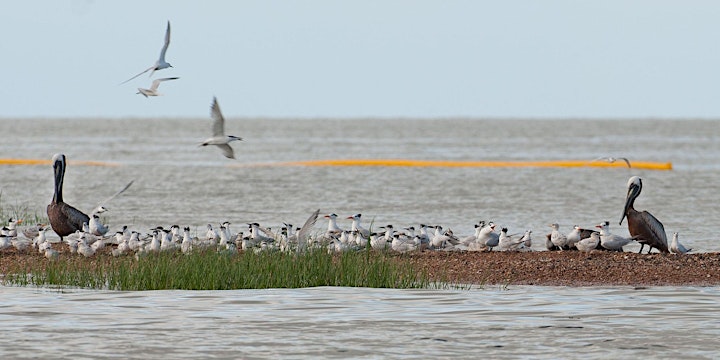 On Aug. 4, 2020, from 2-3 p.m., the National Academies of Sciences, Medicine, and Engineering will host a webinar with leaders engaged in implementing efforts to restore ecosystems affected by the Deepwater Horizon oil spill, and to enhance the Gulf of Mexico region's resilience against future disasters. The speakers also will provide their perspectives on how restoration and resilience projects are being designed and implemented, and what lies ahead. Panelists will discuss how needs are being identified, projects funded, their progress evaluated, and relevant data shared. Learn more about the webinar and register at nationalacademies.org.
---
The Resilient Garden: Food Security in the Age of a Pandemic
On August 4, 2020, from 6:30-9 p.m., Transition Houston will hold a virtual meeting featuring a panel discussion on the history of the local food movement in Houston, how local farmers have risen to the challenge during the pandemic, and how to protect our ability to be more self-reliant and back yard gardens, among other topics. For more information on the meeting and how to connect, see the Facebook event.
---
Climate Action Planning Across Texas
On Aug. 6, 2020, from 3-4:30 p.m., the U.S. Green Building Council Texas Chapter will hold a webinar discussing the climate action plans of four Texas cities: Austin, Dallas, Houston, and San Antonio, featuring representatives of each city. The discussion will focus on implementing those strategies involving the core competencies of USGBC Texas and its members. For more information and to register, visit usgbctexas.org.
---
Texas Children in Nature Virtual Meet-Up
On August 6, 2020, from 5-6:30 p.m. Texas Children in Nature will host a virtual meet-up for educators and partners across the state to discuss ways to get students outdoors once school resumes. For more information and to register, visit texaschildreninnature.org.
---
Galveston Bay Foundation Virtual Programs Educator Professional Development Workshop
On August 7, 2020, from 9-10 a.m., the Galveston Bay Foundation will host a free, virtual workshop for educators to learn how the GBF can help engage students and integrate local environmental knowledge into curricula. Participants will hear about GBF's free virtual classroom workshops, videos, curriculum, and more, One hour of CPE credit is available for this workshop. Email Cindy Wilems at [email protected] with any questions. Register at surveymonkey.com.
---
Public comments sought on The State of Transportation in the Houston-Galveston Region report by August 8
The Houston-Galveston Area Council has released the draft 2020 Transportation Performance Measures report, evaluating the region's progress in meeting key goals for improved performance of our transportation system. The 2020 report defines the region's performance measures, assesses the region's achievement in meeting target goals (read the Scorecard), and provides recommendations for adjustments to future targets for continued improvement. Members of the public are encouraged to submit their comments about the Report and Scorecard through Aug. 8, 2020. Residents and stakeholders may submit their comments using any of the following methods: online here; by phone at 1-855-363-2516; by emailing [email protected]; or by mail to P.O. Box 22777, Houston, TX 77227-2777, Attention: H-GAC Transportation Performance Measures Comments.
---
Call for Public Comment on the Draft Prospectus for the Fifth National Climate Assessment
The U.S. Global Change Research Program seeks public comment on the proposed themes and framework for the Fifth National Climate Assessment. Please refer to the Federal Register Notice for the full text of the NCA5 Draft Prospectus. More information on NCA5, including the draft timeline and frequently asked questions, can be found here. Based on input received through this public call, USGCRP will develop an annotated outline that will be released for comment at a later date. A call for author nominations and technical inputs will also be posted in one or more subsequent Federal Register Notices. All comments must be submitted by 11:59 PM ET on Aug. 10, 2020. For more information on how to submit comment, visit globalchange.gov.
---
Outreach materials available from Trustee Council's 2020 Annual Meeting
On July 16, 2020, the Deepwater Horizon Natural Resource Trustee Council held its annual meeting webinar. During this virtual event, the Council provided updates on its work since the last meeting in June 2019. The Trustees and representatives of the seven Trustee Implementation Groups, responsible for planning and implementing restoration projects for the natural resources injured by the Deepwater Horizon oil spill, gave updates on their progress over the last year. Outreach materials from the webinar, including the presentations and fact sheets, are now available from via the Trustee Council's latest web update.
---
"Nature as Nature" blog
The Armand Bayou Nature Center offers its "Nature as Normal" blog as a means to "remember that things are still happening as normal in the bigger picture, and that we'll all be back to normal soon too." Each entry features photographs by award-winning kayaking photographer Gary Seloff and ABNC Volunteer Photo Walk Leader Lyman Brown, with commentary by ABNC's Conservation Director and Chief Naturalist, Mark Kramer. The latest entry is titled "Return of the Endangereds." Find all of the blog entries at abnc.org.
---
COVID-19 Registry seeks public's input
The COVID-19 Registry, spearheaded by Rice University with partnering organizations, is a research study that provides real-time information to health departments on the spread of COVID-19, who is being affected, and how. The registry will help to: track virus spread over time and across geography; measure economic and health impacts; understand behavior in response to policy changes; and identify popular and effective sources of information. Data from the registry will be stored in a highly secure system built by Rice University. Things learned from the registry will be published, but will not include any information that would identify participants. For more information and to take the survey, visit rice.edu. Read the most up-to-date findings here.
---
TV: Texas Parks & Wildlife
Broadcast on KUHT Channel 8 at 3 p.m. each Saturday and on municipal access cable channels in Baytown, Deer Park, Houston, Texas City, Galveston, Nassau Bay, Pasadena, Seabrook, Sugar Land, and on HCC TV. More info on the TPWD website (* indicates a segment about the Houston area). For a preview, visit TPWD's YouTube Page.
Opening Texas´ rivers to public access is one of the roles of the Texas River Access & Conservation Areas Team. The Devils River proved to be a bit of a challenge
Sea Center Texas is the largest redfish hatchery in the world. Now biologists hope to replicate that success with spotted seatrout
The Trail Ranch near Albany, Texas has made strides in improving the land for wildlife, particularly bobwhite quail, turkey and deer. Here, a turkey hunter attempts to call in some mature Toms
---
Additional Upcoming Events