Texas Coastal Exchange, Flower Garden Banks exploration, Bird of Houston contest, Smith Point Hawk Watch, Green Film: Ay Mariposa, Green Jobs, and more
During CEC's 2019 Houston Environmental Summit on August 2, leaders of Houston's environmental community heard from noted environmental attorney and Rice University professor Jim Blackburn on the brand-new Texas Coastal Exchange, a nonprofit conservation organization (you can see his presentation here, starting at the 39:30 mark). The exchange, abbreviated TCX, is designed to help "reduce levels of carbon dioxide in the air reduce the severity of flooding and storm surges, nurture fisheries, and provide migratory bird habitat" by paying Texas landowners to keep part of their land in its natural state.
The TCX has already garnered a lot of media attention, including this story by Houston Chronicle environmental reporter Perla Trevizo and this one by Houston Public Media government reporter Andrew Schneider.
As Blackburn told the Chronicle, "By necessity in Texas, we found a pathway that works for private landowners and works for conservation and is a pathway that, as far as I know, no one else has discovered."
In addition to corporate donations, like the donation by Kirksey directed to land owned by Galveston Bay Foundation described in the Houston Chronicle article, TCX accepts donations from individuals. Donations support carbon storage that is already occurring on the Texas coast. And, if you haven't checked your carbon footprint lately, the website has a calculator to find your footprint, and then the ability offset that footprint. Offsets make great gifts.
You can learn more about TCX's approach at texascoastalexchange.org.
The banner image, taken by Azure Bevington, is courtesy Texas Coastal Exchange.
---
CEC NOTES
Houston Green Films: Ay Mariposa
The Houston Green Film for August 21 will be "Ay! Mariposa!", a documentary about two women and a rare community of butterflies standing on the front lines in a battle against the proposed U.S.-Mexico border wall. We will be joined by the director of the National Butterfly Center, the CEO of Houston Wilderness, and the board president of Native Plant Society of Texas Houston Chapter. Socializing from 6:30, film at 7:00. Upcoming film: "Hot Grease" on September 18.
---
Wild About Houston: A Green Film Festival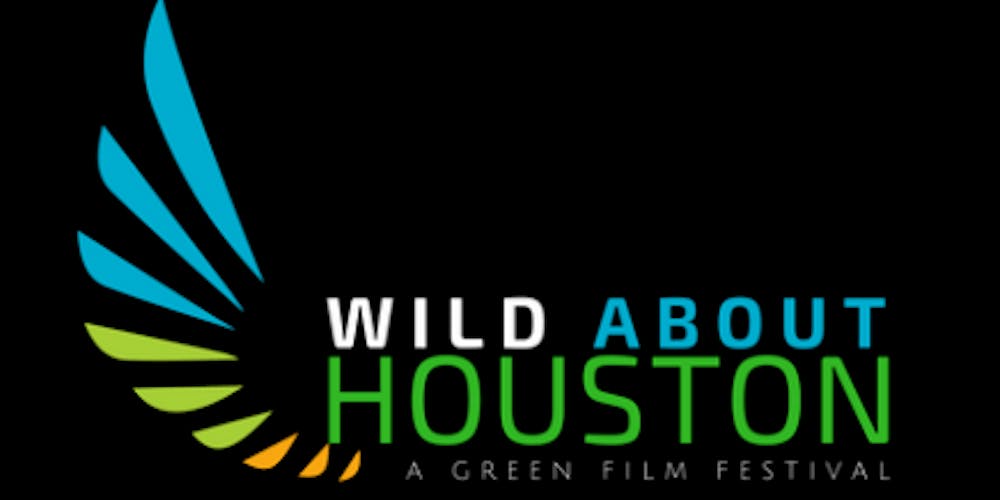 Join CEC, the Houston GREEN Film Series, Rice Media Center and additional partners on October 16, 2019, for "Wild About Houston: A Green Film Festival." We will showcase local short films that tell environmental stories. Please watch the contenders on the CEC YouTube Channel, and give a thumbs up to your favorites to see them on the big screen. Submit a film for consideration via our Google Form. Secure a ticket today, or register to host an exhibit table, via Eventbright.
---
Earth Day Houston
Earth Day Houston, part of the 50th worldwide observance, will be held at Discovery Green on Sunday, April 19, 2020. Opportunities to volunteer, sponsor, and exhibit will be available soon.
---
Candidate Forums and Questionnaires
Are you organizing a candidate forum or questionnaire for the November 2019 election? CEC is gathering information about election-related activities within our environmental communities. Let us know what you are planning, and we'll keep you in the loop. CEC is interested in either hosting, coordinating, and/or supporting the efforts of local environmental nonprofits leading up to the election. Send your comments to [email protected] Note: the filing deadline for the November City of Houston elections is August 26, 2019. CEER Houston will be hosting a mayoral candidate forum on Saturday, September 21, 2019.
---
Interested in serving on the CEC Board or a Committee?
CEC is seeking individuals who might be interested in joining our board of directors in January 2020, or volunteering to serve on one of our committees starting this year. We are hosting information sessions for prospective board and committee members to learn more about the commitment and opportunities. Upcoming sessions include the evenings of September 23, and October 15. For more information (including directions to our top secret world headquarters), please email [email protected]
---
Scroll down to read notes from our member organizations and the community, or view the emailed version of the newsletter, which includes a green job listing.
Continue reading