VOTE! The Story of Plastic Film Screening, Trivia Night, Wildlife 2020, Gulf Coast Green, Texas Water 2020, Heat Mapping, Green Jobs, and more
Unless you live under a rock–which is especially difficult in the gumbo 'soil' in much of our region–you know the importance of voting. However, even die-hard voters might not have caught wind of the primary runoff election that is happening on Tuesday, July 14, 2020 (with early voting happening this week).
Not sure whether you are registered or how to register? Not sure about what is on the ballot? You can visit votetexas.gov or contact the election official for your county (listed below).
As always, we encourage you to visit the League of Women Voters of Houston to learn more about candidates. The League, which is celebrating 100 years of service, is nonpartisan organization that believes in the power of every person to create a more perfect democracy–and they have a great voters guide.
We find inspiration in the Environmental Voter Project and the Climate Reality Action Fund campaigns, as well as the report on civic engagement completed by the Greater Houston Community Foundation with the Kinder Institute at Rice University. We encourage you to learn more.
If you are getting excited about the upcoming Texas legislative session, you might be interested in this recent post by CEC intern Hannah Guyton about the State's budgeting process, which is in progress.
Please scroll down to read notes from our member organizations and the community.
---
CEC NOTES
Workshops: Tech Tools for Virtual Environmental Engagement
Want to make virtual meetings more fun and interactive? Learn how to use Kahoot, Doodle Poll, Nearpad, Padlet, Animaker, Zoom, and Microsoft Teams to have more engaging. Sign up for a free class and learn general features of the applications, see a demonstration of how to use it, and have the opportunity to practice. Meant to be interactive, and open to anyone. Sign up on this Google Form (https://forms.gle/DUjQsgbKRP2rUHU27). Different classes on various platforms are scheduled from July 13 – July 24. Led by employees of HP as part of HP's 40 Days of Doing Good program, in partnership with Citizens' Environmental Coalition.
The Story of Plastic Film Screenings & Panels
The documentary film The Story of Plastic takes a sweeping look at the man-made crisis of plastic pollution and the worldwide effect it has on the health of our planet and its people (see the trailer). CEC invites you to screen the film at home, and then participate in one of two online Q&A sessions with several distinguished panelists. The two Q&As are on July 23, one at 12-12:30 p.m. (Amy Reed, Keep Houston Beautiful; Theresa Morris, Turtle Island Restoration Network; Steve Steltzer, Houston Green Building Resource Center); and the second at 6-6:30 p.m. (Sahar Hamzah, UH Valenti School of Communication; Charlotte Cisneros, Galveston Bay Foundation; Siri Kore, BASF Corporation). If interested, visit our Houston Green Films & Festivals website where you can find more information and register for the event. We hope this film inspires you to take action, and to consider attending or submitting a film to our virtual Wild About Houston Film Festival in October.
---
Trivia Night: Plastic Free July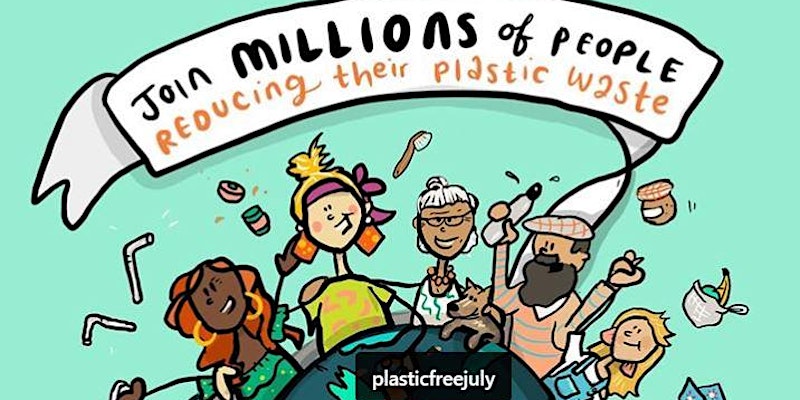 Would you like to test your knowledge of plastics during Plastic Free July? Join us for our trivia night on Wednesday, July 29, 2020, from 6:30-7:30 p.m. on Google Meet. It will be a fun night to learn and socialize using Kahoot Trivia as we encourage you to reduce your use of plastic. If you are interested in participating, you can register on our Houston Green Films & Festivals website. We hope to see you there, and visit us on Twitter (@CEChouston) for question teasers that will potentially be asked during our trivia night!
---
Call for submissions: Wild About Houston Green Film Festival
The CEC is proud to host the third annual Wild About Houston Green Film Festival on Wednesday, October 21, 2020. CEC hopes to use this festival to tell local environmental stories, highlight the work of CEC's member organizations, and to inspire our residents and visitors to make a difference in the environment and our quality of life. The festival will be held virtually to protect the health and safety of our community in these times. We invite you to submit a film for consideration. Films should be specific to the environment in the Houston/Gulf Coast Region, should be no more than seven minutes long, and must be of suitable quality to be shown publicly. Find the Submission Guidelines here, and make submissions here.
---
Environmental Candidate Forum video available
On June 24, 2020, CEC and other members of the Houston environmental community hosted a virtual candidate forum with Diana Martinez Alexander and Michael Moore, the two Democrats in the July 14 run-off to be their party's candidate for Harris County Commissioner, Precinct 3. (Republican Tom Ramsey will meet the run-off winner in the general election. Mr. Ramsey has agreed to participate in a general election Environmental Forum–watch for that information later.) The video of the June 24 forum can be viewed here, the Spanish audio translation can be found here, and a copy of the questions asked in English and Spanish and be found here.
---
COALITION & COMMUNITY NOTES
We have endeavored to confirm the opportunities listed below. Please consider confirming directly with the hosts, particularly in light of concerns about the novel coronavirus (COVID-19).
Continue reading