When:
January 13, 2022 @ 1:00 pm – 2:00 pm
America/Chicago Timezone
2022-01-13T13:00:00-06:00
2022-01-13T14:00:00-06:00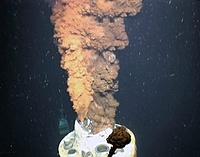 In 2010, the Deepwater Horizon oil spill occurred approximately 41 miles off Louisiana's coastline, releasing more than 172 million gallons of crude oil into the surrounding waters. Nearly 1.8 million gallons of dispersant were applied at the water's surface and at the wellhead more than one mile down, marking the first use of subsea dispersants. With scientific questions looming due to the unprecedented nature of the spill and response, the Gulf of Mexico Research Initiative (GoMRI) funded $500 million in spill-related research and outreach activities. As the ten-year Gulf of Mexico Research Initiative wraps up, join GoMRI in hearing from oil spill science outreach specialists on the major scientific findings.